As you may recall, Bernie the pigeon made a home previously above our backdoor by the greenhouse.
We're pleased to update you that Bernie was adopted and has a partner! We're told that Bernie and Bernie's partner are very happy in their forever home. Check out these 2 recent photos of Bernie (the white pigeon) and Bernie's friend.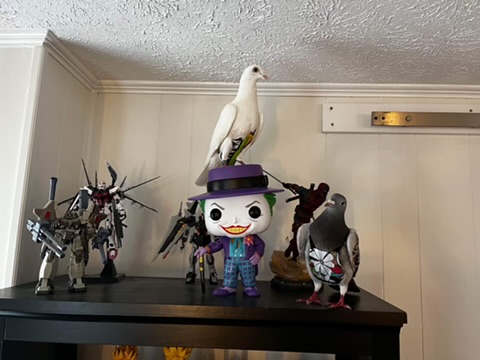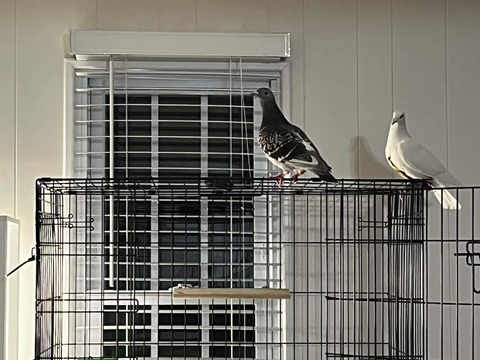 And in case you missed our original blog about Bernie, check out the story about Bernie by clicking here.
We wish Bernie well!!