Distribution Philosophy
Our unique 3-part Community  Supported Agriculture (CSA) program provides high-quality certified organic vegetable shares to approximately 1000 people across the region. This partnership between our surrounding community and the organizations that help to distribute our food supports our mission and provides the sense of responsibility that makes the Growers' work in the fields so meaningful.

In 2020 we made a shift in our distribution model. Our previous goal was to distribute 30% of our produce to low-income households. Given the increased need, we have raised that goal to 50% to better serve our community members served in our Farm to Group Home (F2GH) and Farm to Food Bank (F2FB) programs.
Gourmet CSA


In our traditional CSA, households in our immediate surroundings "buy in" to the CSA early in the year to receive vegetables, flowers and herbs each week of the growing season. Joining our CSA is a great way to to get to know us, support our mission, and put healthier food on your table. Learn more.

Farm to Group Home (F2GH)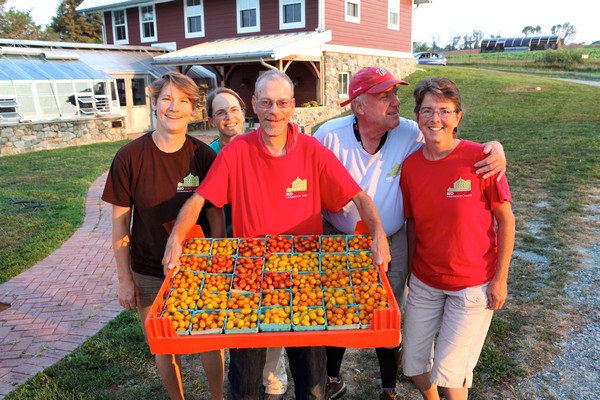 Red Wiggler partners with multiple group home agencies to deliver "staple shares" to group homes. A "staple share" consists of more quantity and less variety, centering around items that most people are familiar with, like carrots, collards, potatoes, and tomatoes.  These deliveries come with a newsletter with healthy recipes and a guide to the contents of that week's "share" to make preparation more accessible for group home residents and their support staff. Click  here  to learn how group home staff inspired us to grow sweet potato greens. 

Farm to Food Bank (F2FB)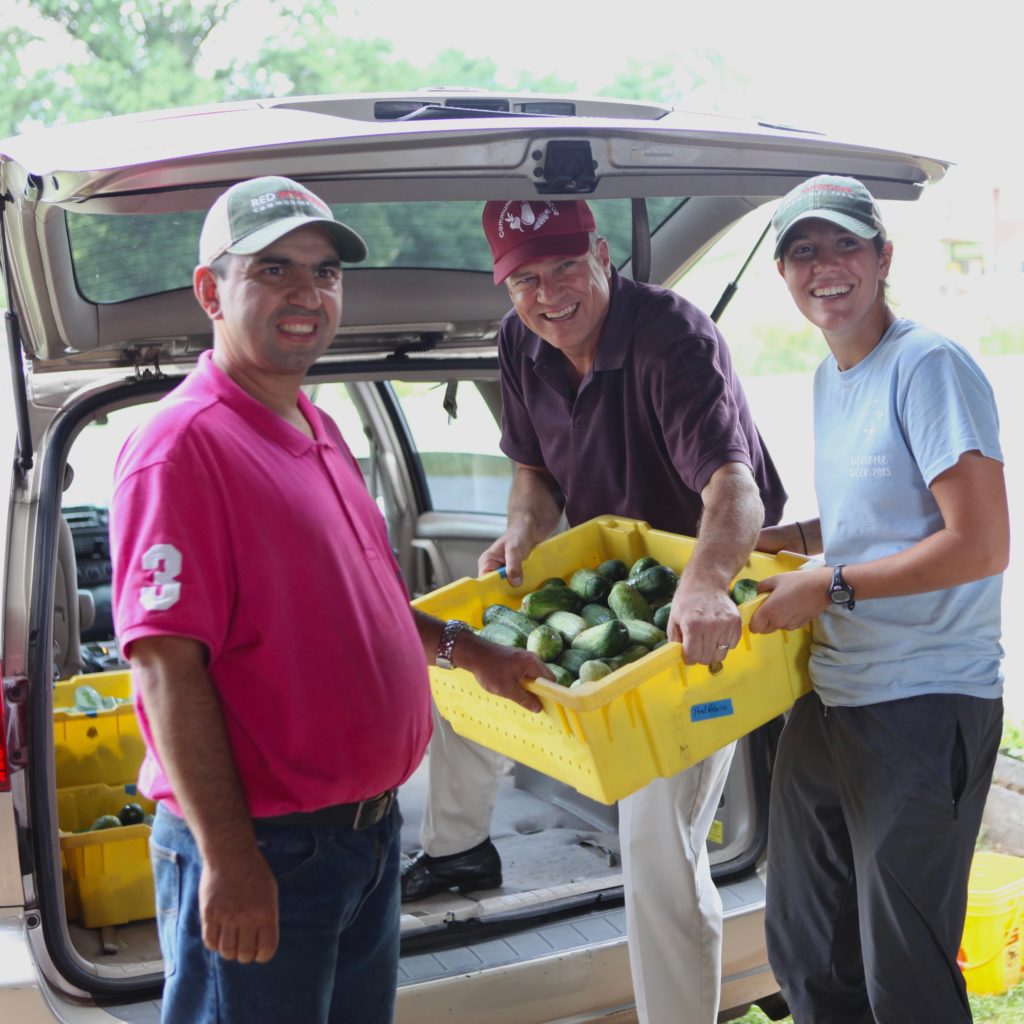 Through partnerships with Manna Food Center, Community Food Rescue, and DC Central Kitchen, Red Wiggler delivers vegetables throughout the season to individuals in need in Montgomery County and Washington, DC. These deliveries take the form of individual bags packed for families at a local school through Manna's Smart Sacks Program, as well as bulk deliveries to food banks, Meals on Wheels, and other food service programs that work hard to get highly nutritious vegetables on the tables of families in need in our region.

Our F2GH and F2FB programs are paid for by group home agencies, food banks, grants and individual donations. To support these programs and make healthy food accessible to local families in need, make a donation here!