Thank you for your interest in joining our team!
Red Wiggler is a sustainable farm where people with and without developmental disabilities come together to work, learn, and grow healthy food.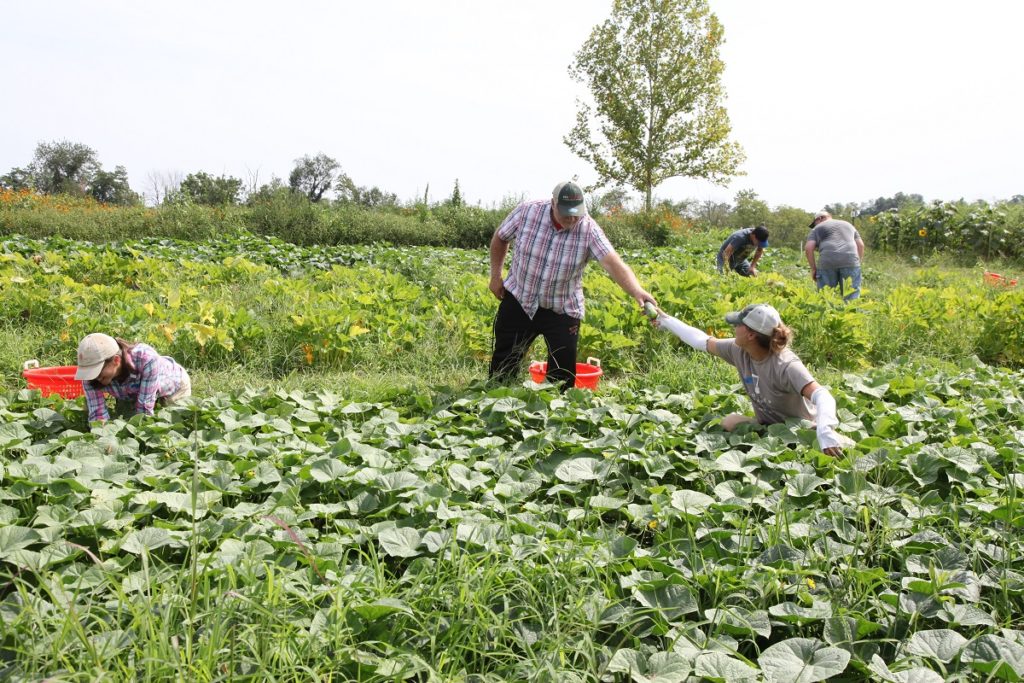 Care Farming Network Coordinator Position
COMING SOON! We will be seeking an experienced community builder and implementer with strong interpersonal skills to support the growth of the Care Farming Network by building community and increasing awareness of Care Farming. More details and how to apply coming soon!
________________________________________
Calling All Volunteers!
Red Wiggler is actively looking for individuals to lend their time to a few specific tasks.
Greenhouse Repair Volunteer:
Red Wiggler is in search of a creative, handy problem-solver who can help us replace faulty fans and vents in our greenhouse. A functioning greenhouse is crucial to making sure we have plenty of healthy seedlings to plant in the field! Most of this work can be completed independently, in coordination with our Farm Manager, and will require patience and a thoughtful approach to figure out the installation. Preference given to individuals with professional experience.
Hospitality Volunteer:
This position is perfect for you if you'd like to be a supportive member of our community but are unsure about the physical component of field work. During our team's daily mid-morning snack break, this volunteer will set up the snack (created by another volunteer using our produce!), enjoy it with us, and clean up. This person will need to be available between 10 and 11 am. This opportunity can be covered by several individuals over the course of a week, so you don't need to be available Monday-Friday. Hospitality volunteers must understand and closely follow food safety protocols.
CSA Volunteer:
Support our Grower team to restock, answer customer questions, weed and harvest herbs and flowers in the pick-your-own gardens, facilitate educational activities/demonstrations. Knowledge of gardening or cooking with fresh produce a plus! Wednesdays 1:30 to 4/5/5:30 pm (end time is flexible), May-November.
How to Apply:
If you think you're the right fit for any of these volunteer opportunities, send an email to volunteer@redwiggler.org or call (301) 916-2216.
We look forward to hearing from you!
________________________________________
Don't see the right position but interested in getting involved?
Consider other volunteer opportunities!