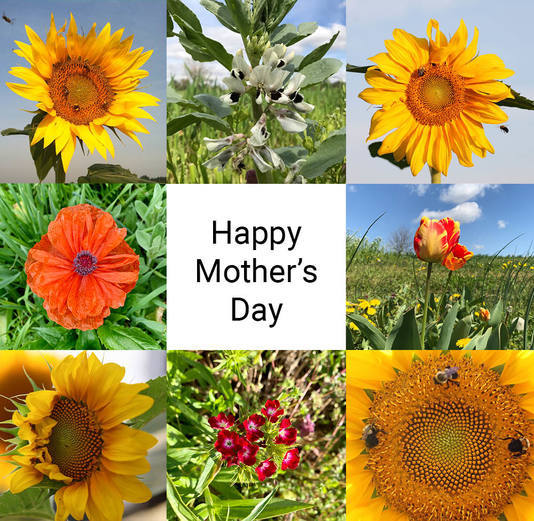 A virtual bouquet! Our fields are full of blooming flowers and we wish we could share them with all of you in person. We know that many of you, like us, won't be able to be with your mothers this Mother's Day, so we created this virtual card and image to share with you and encourage you to send it along to the moms you love too.
If you'd like to send this virtual bouquet to your mom, you can either forward a link to this page (https://redwiggler.org/2020/05/10/happy-mothers-day-2020/) or right click on the image above to send your own personal note.
Happy Mother's Day! We are wishing you all good health and a lovely day.