Our 2022 Farm to Fork Crab Fest Fundraiser was held on Saturday, August 13, 2022, and it was an amazing time! We couldn't have asked for better weather, and it was the perfect backdrop to a truly spectacular evening. Everyone enjoyed scrumptious food, learned about Red Wiggler and our programs, and appreciated the beauty of our farm where we grow our Certified Organic veggies.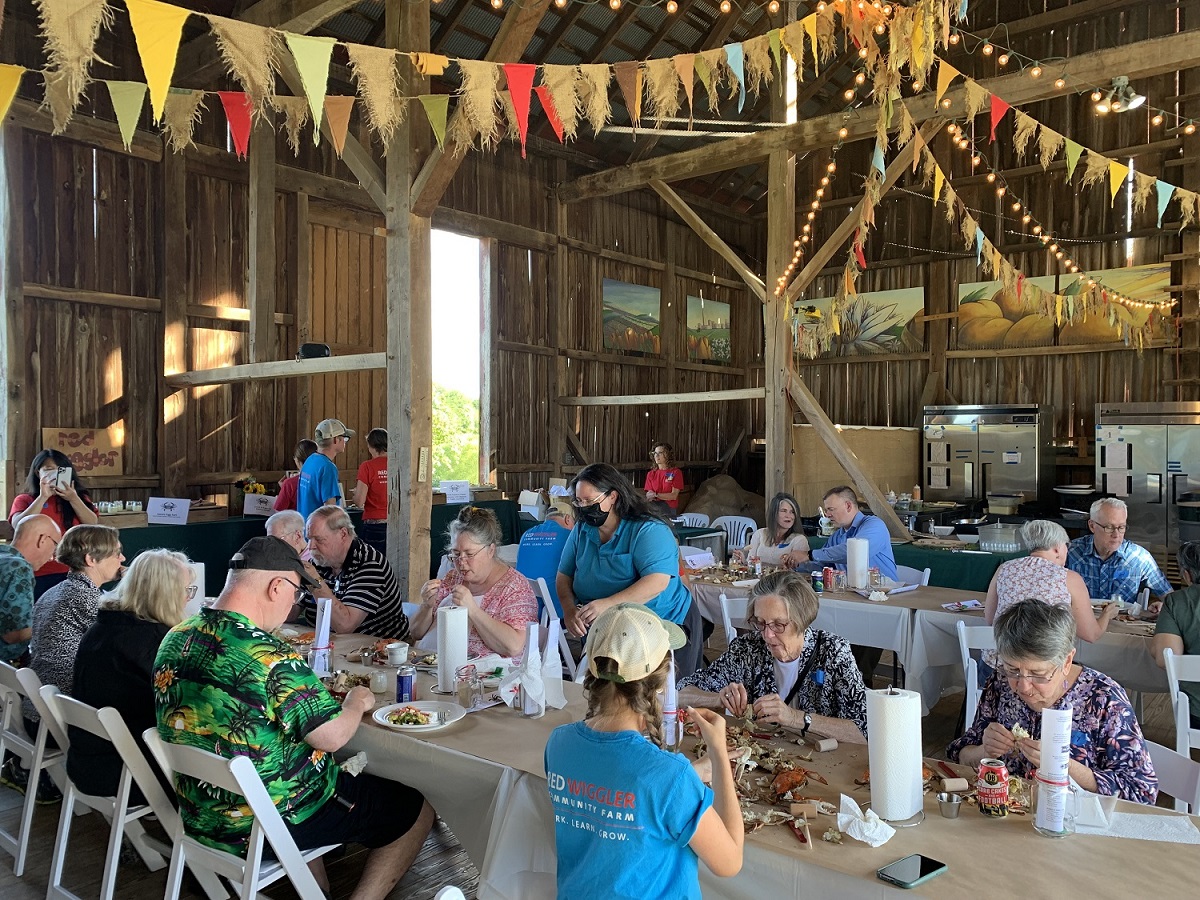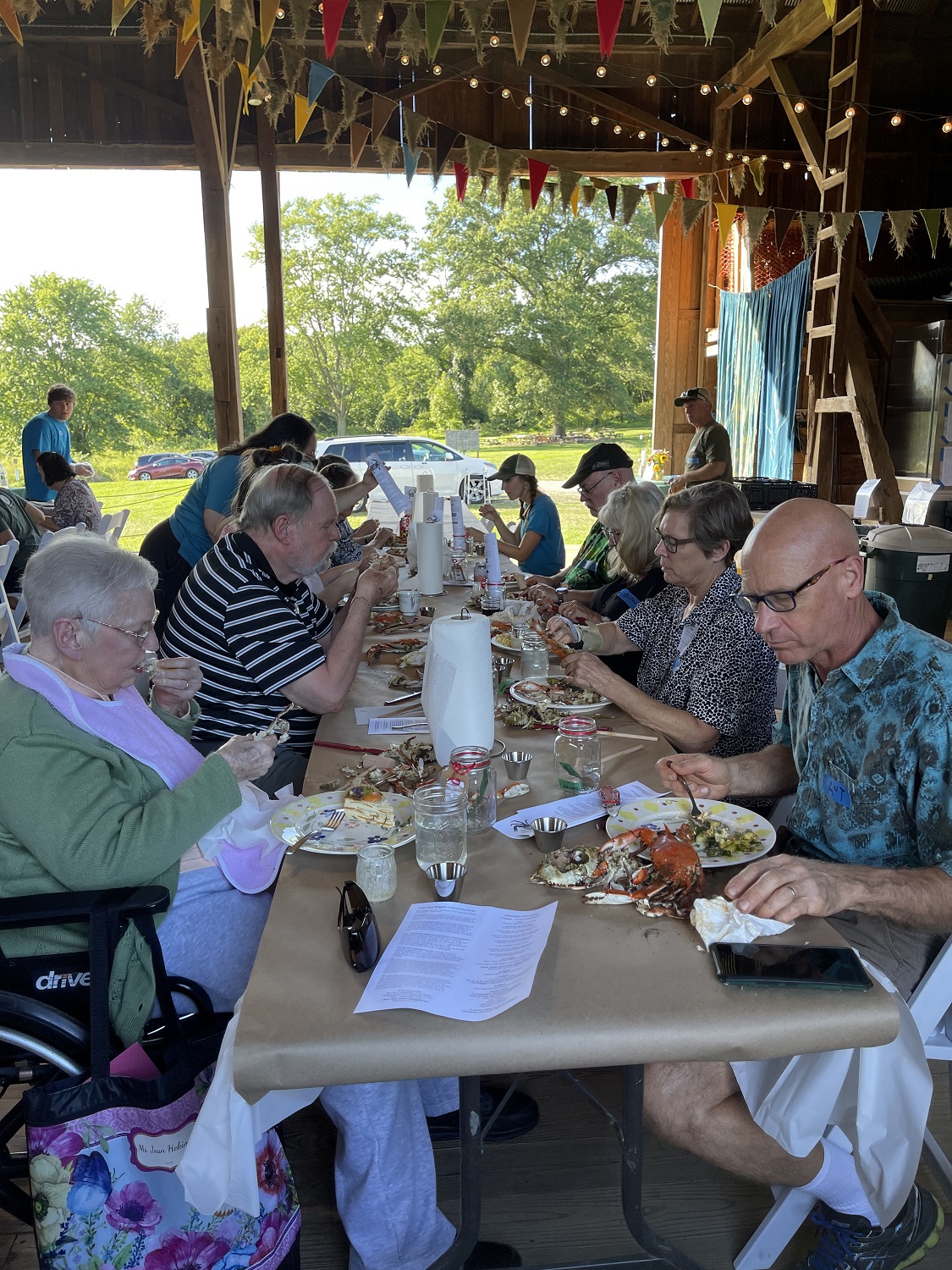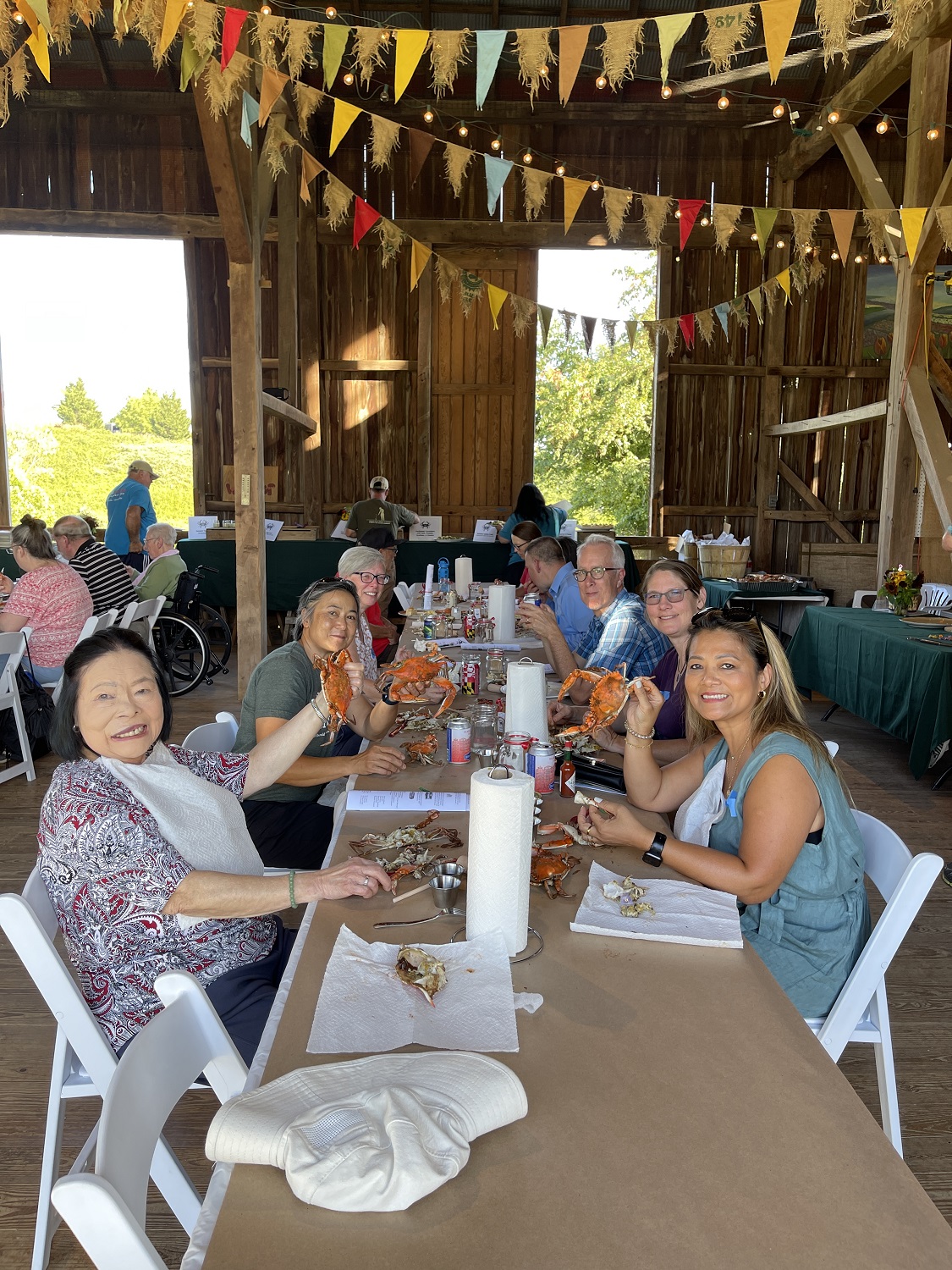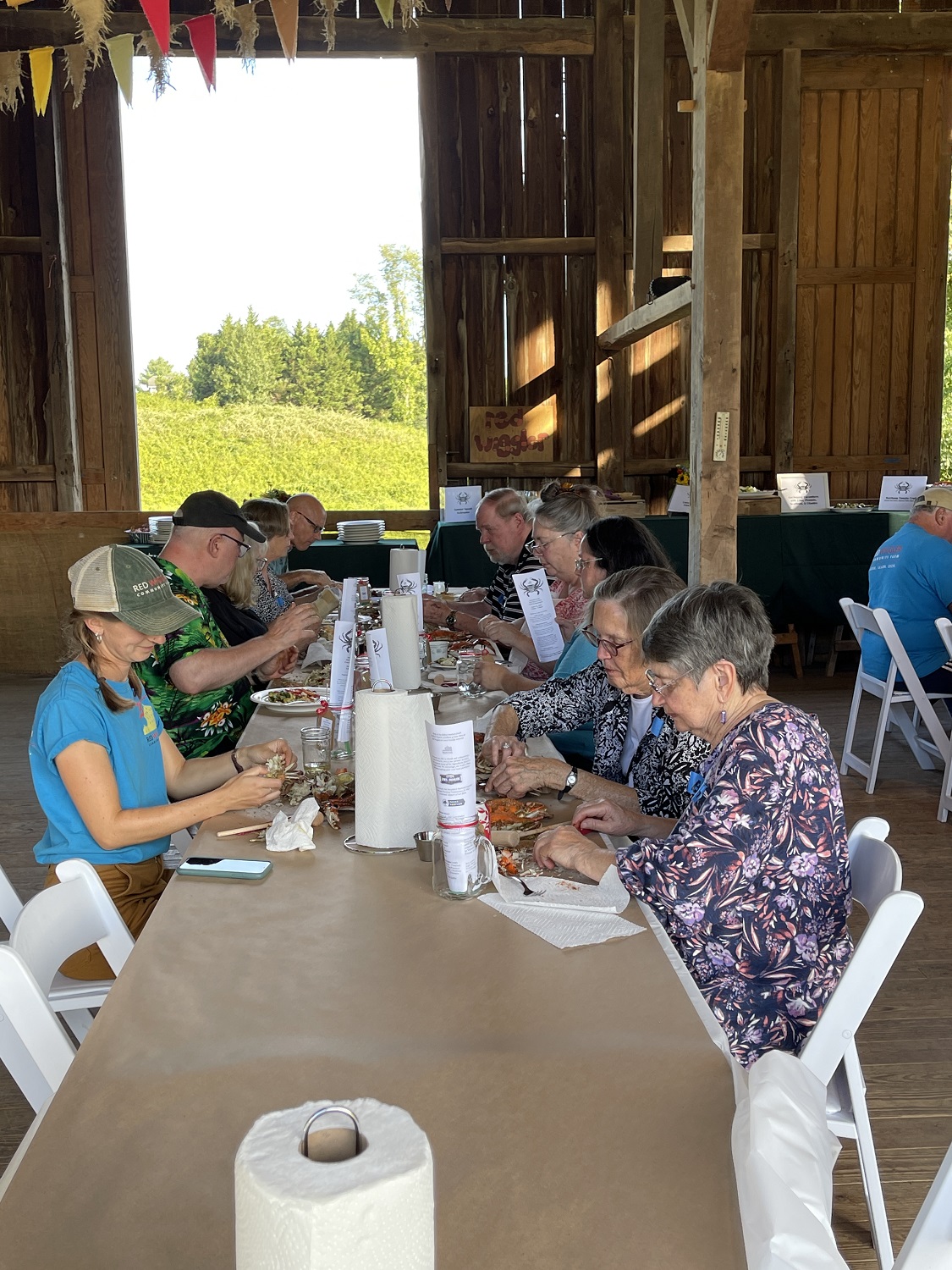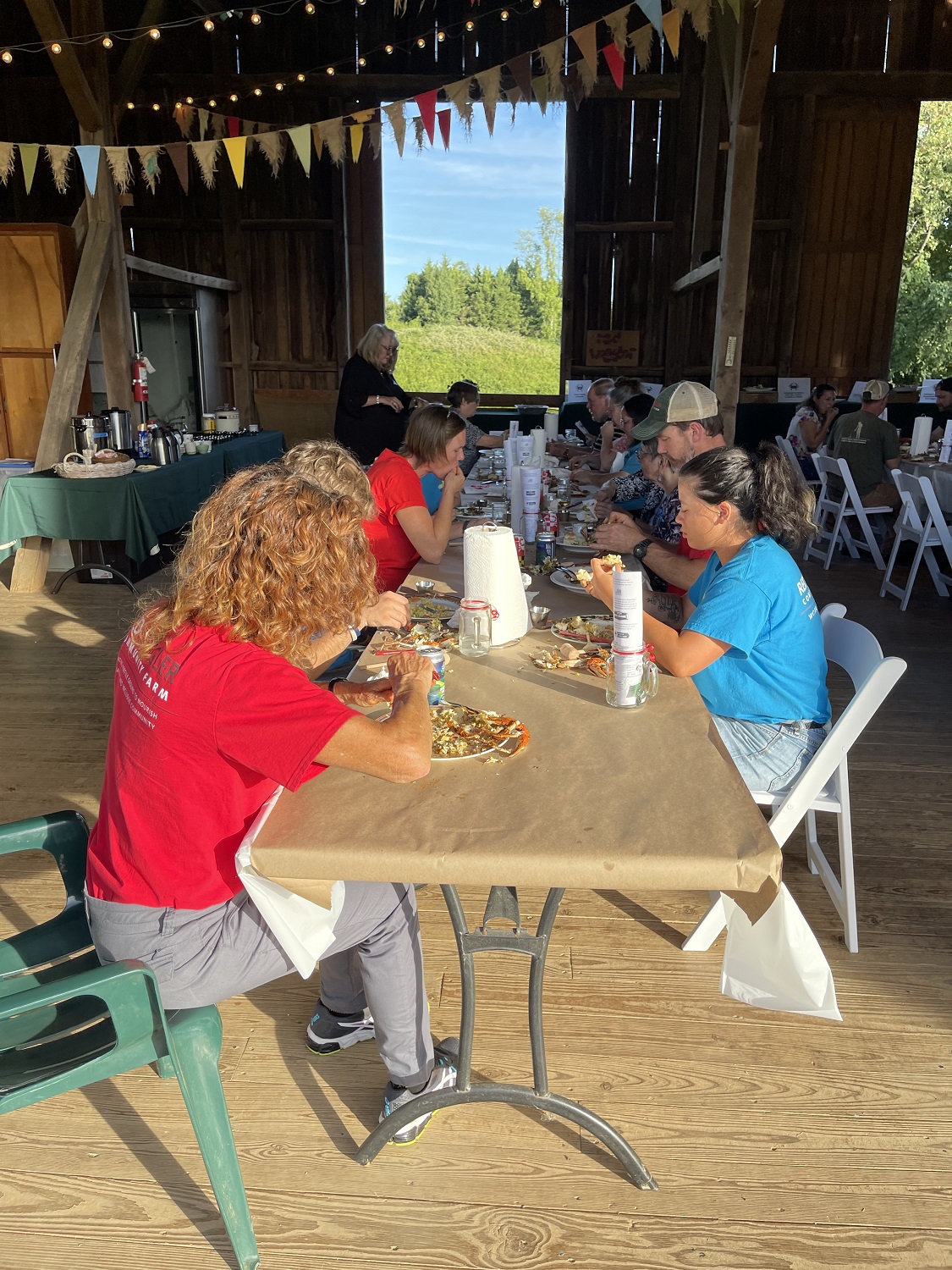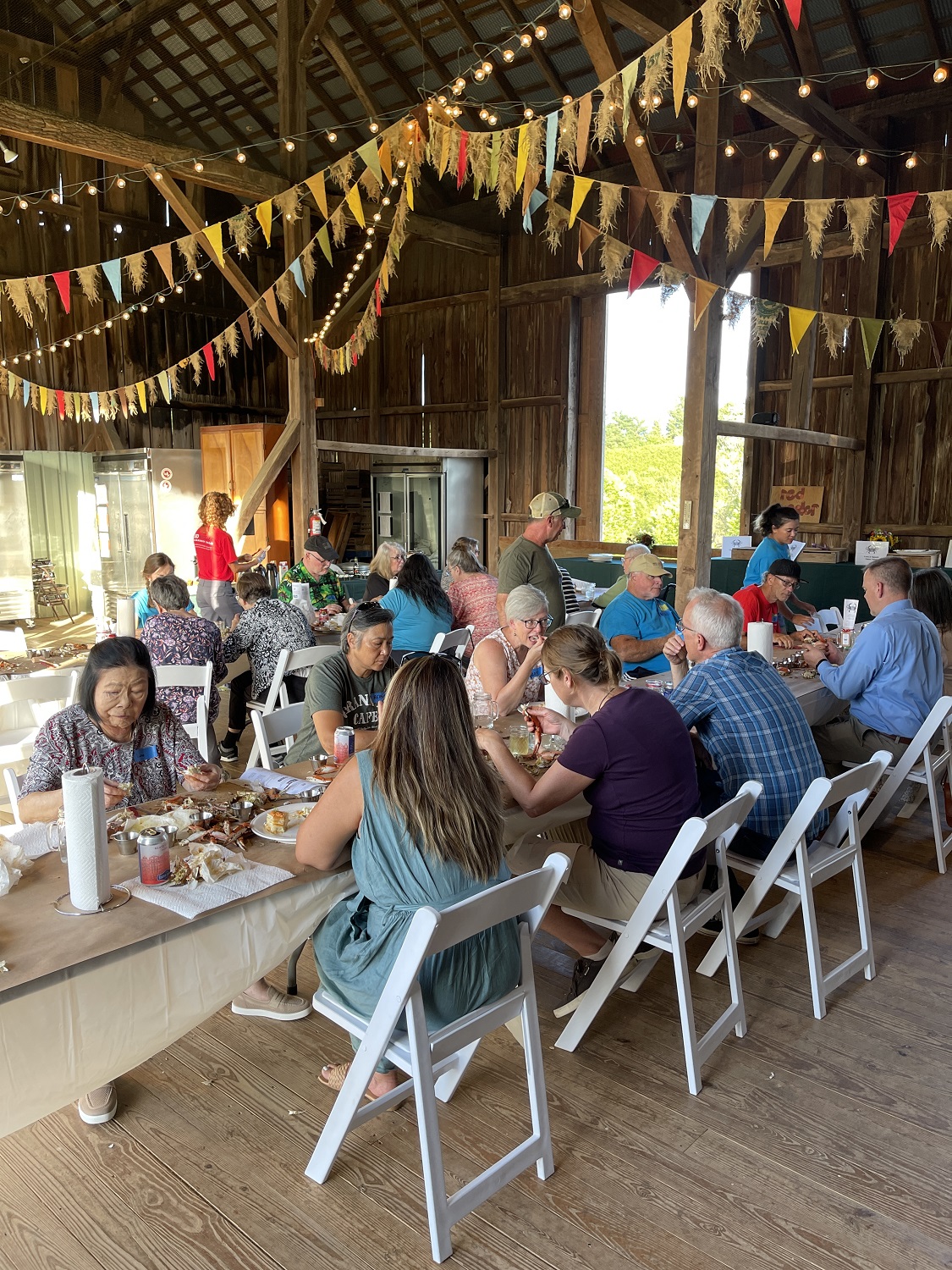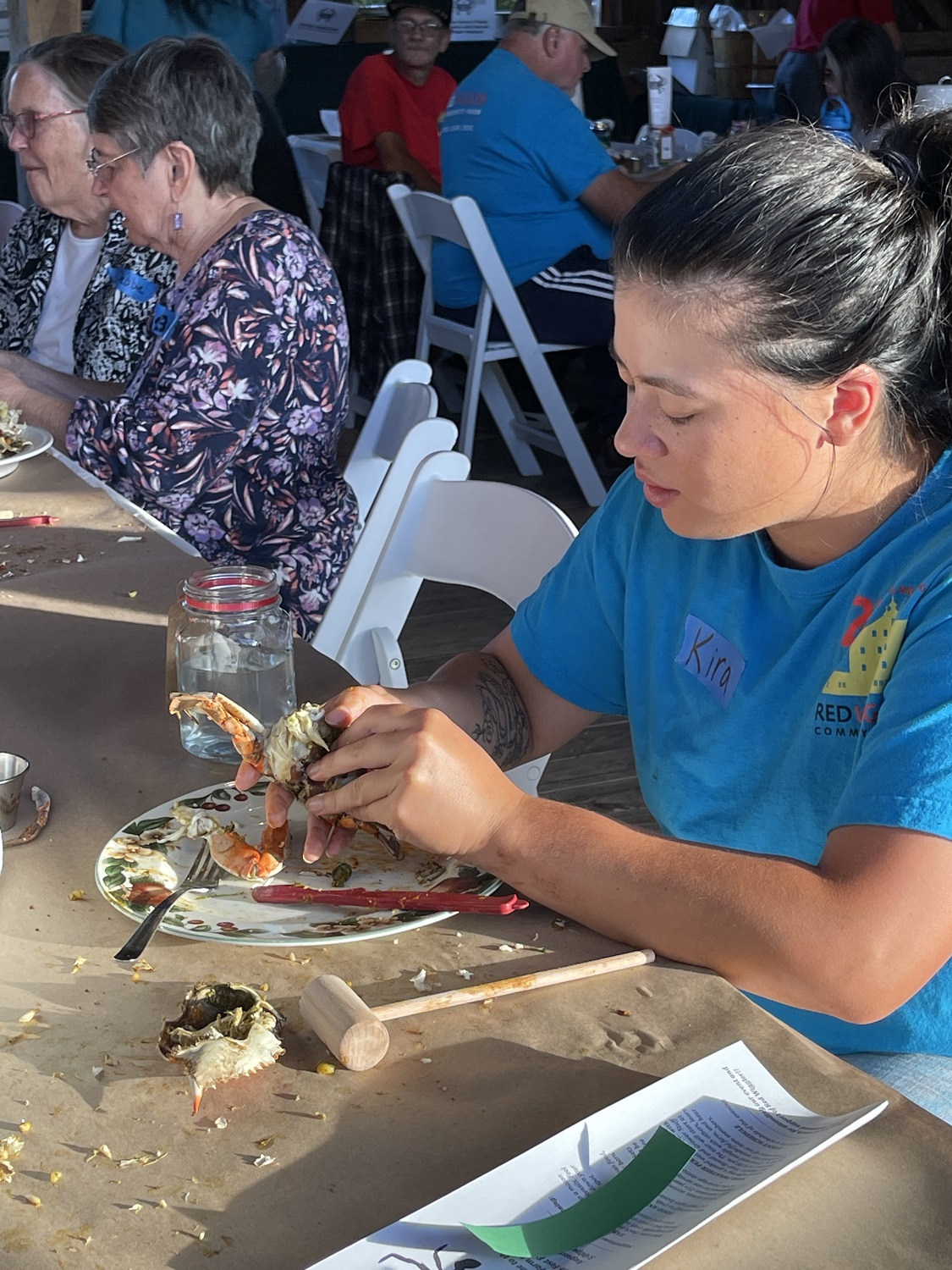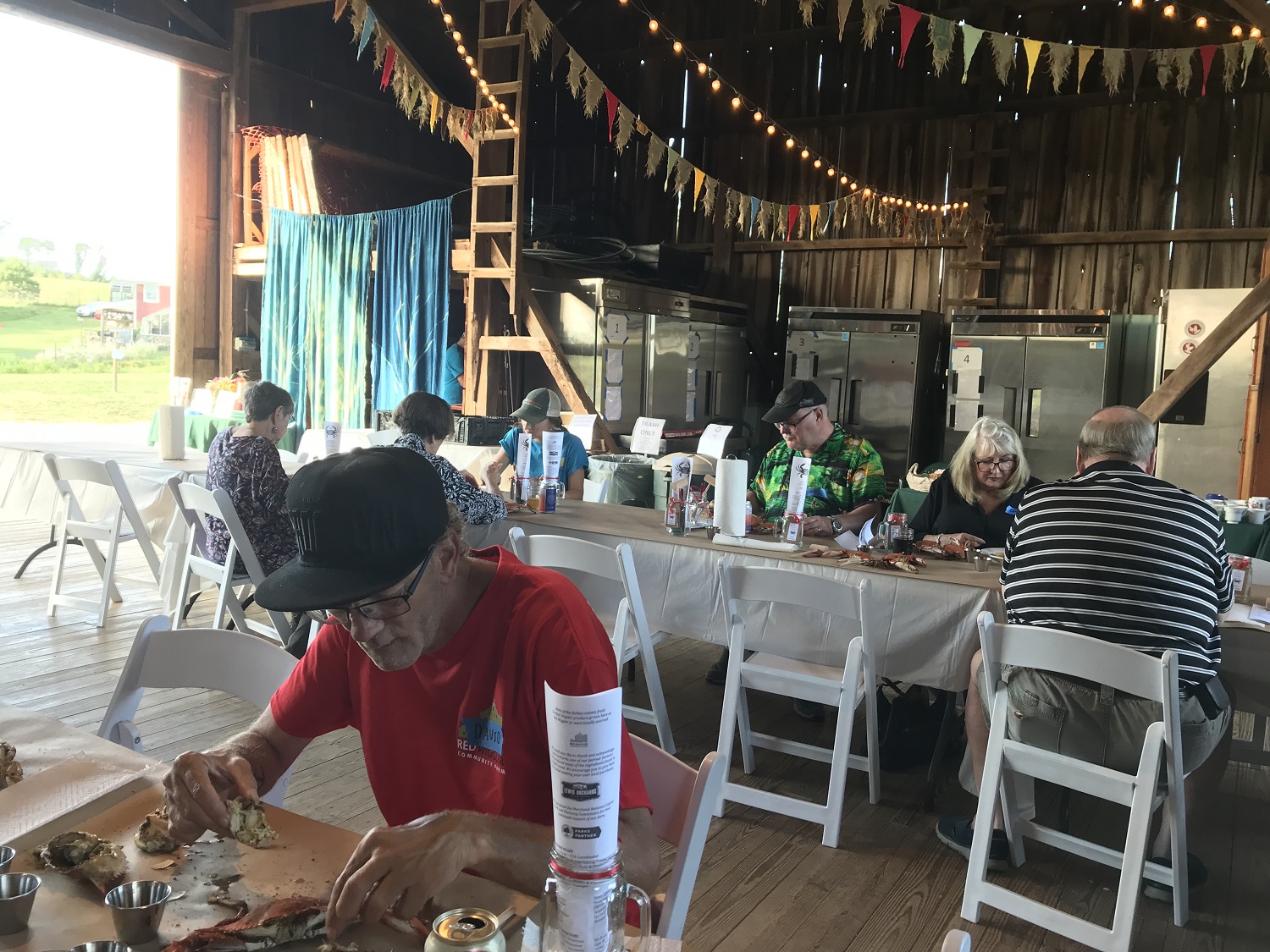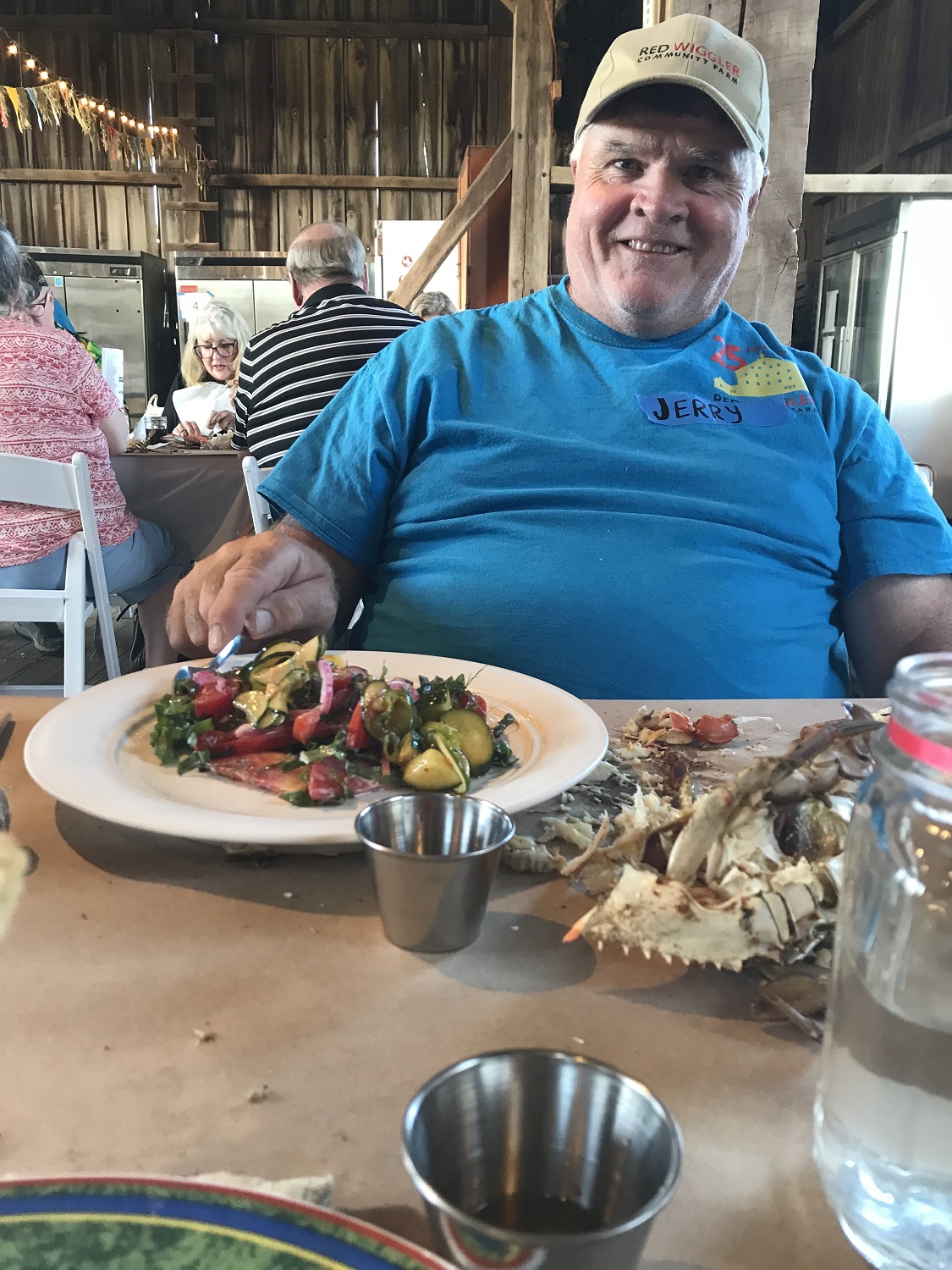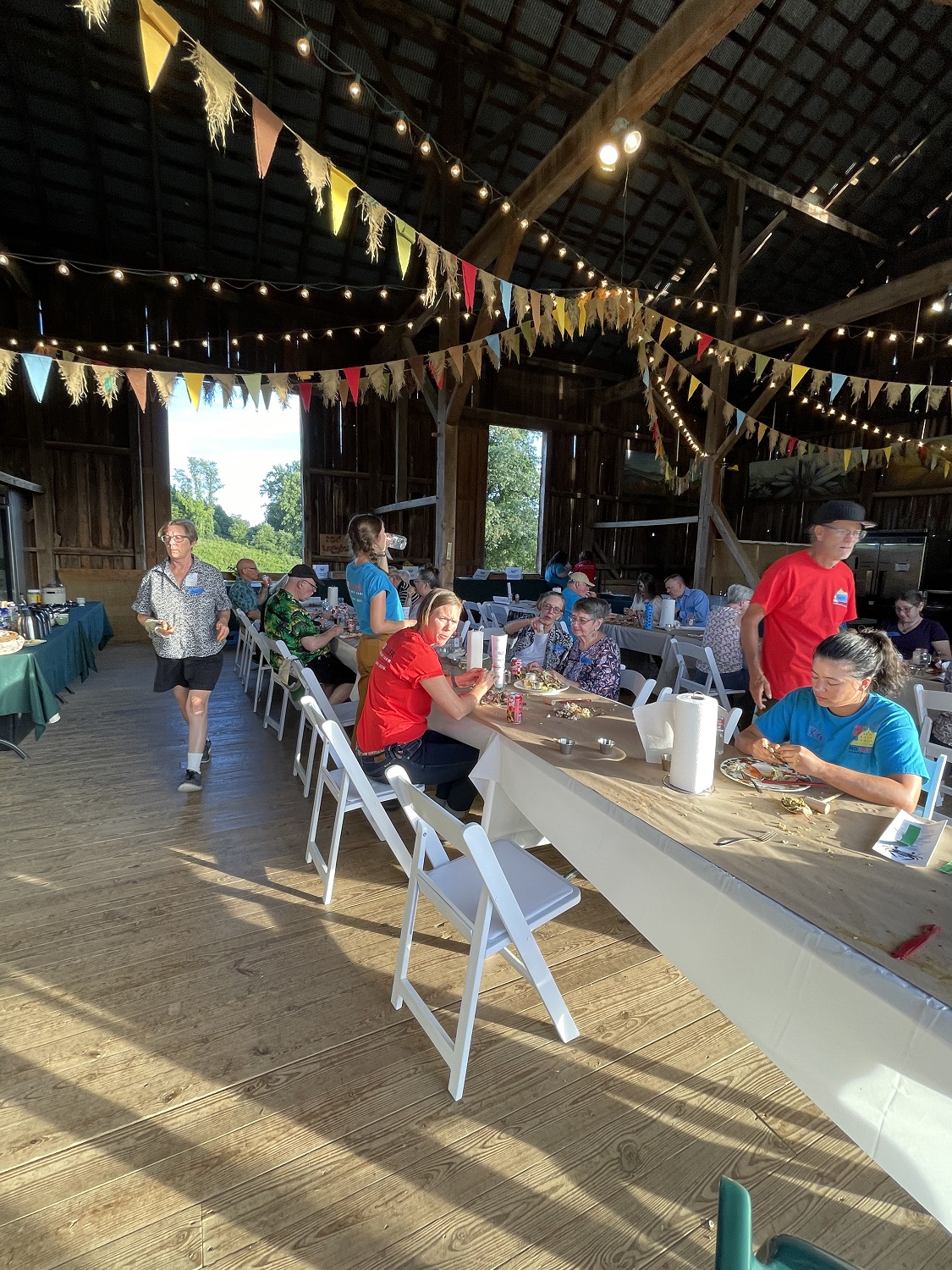 Our event was held in our historic barn, and we had 2 long tables for guests to mingle and feast on crabs and the magnificent side dishes and dessert. Here are some photos of our very picturesque barn, event venue, and setup.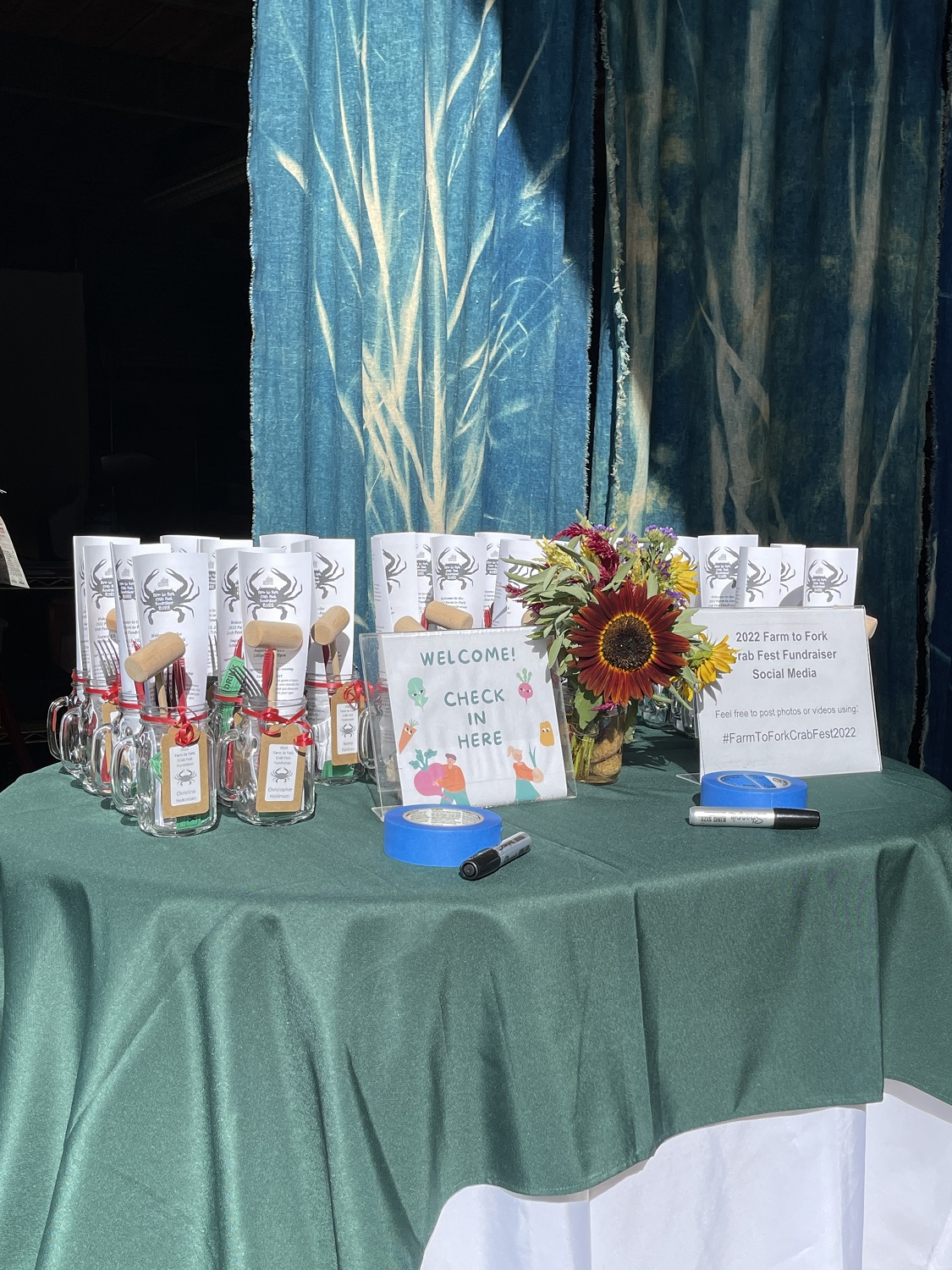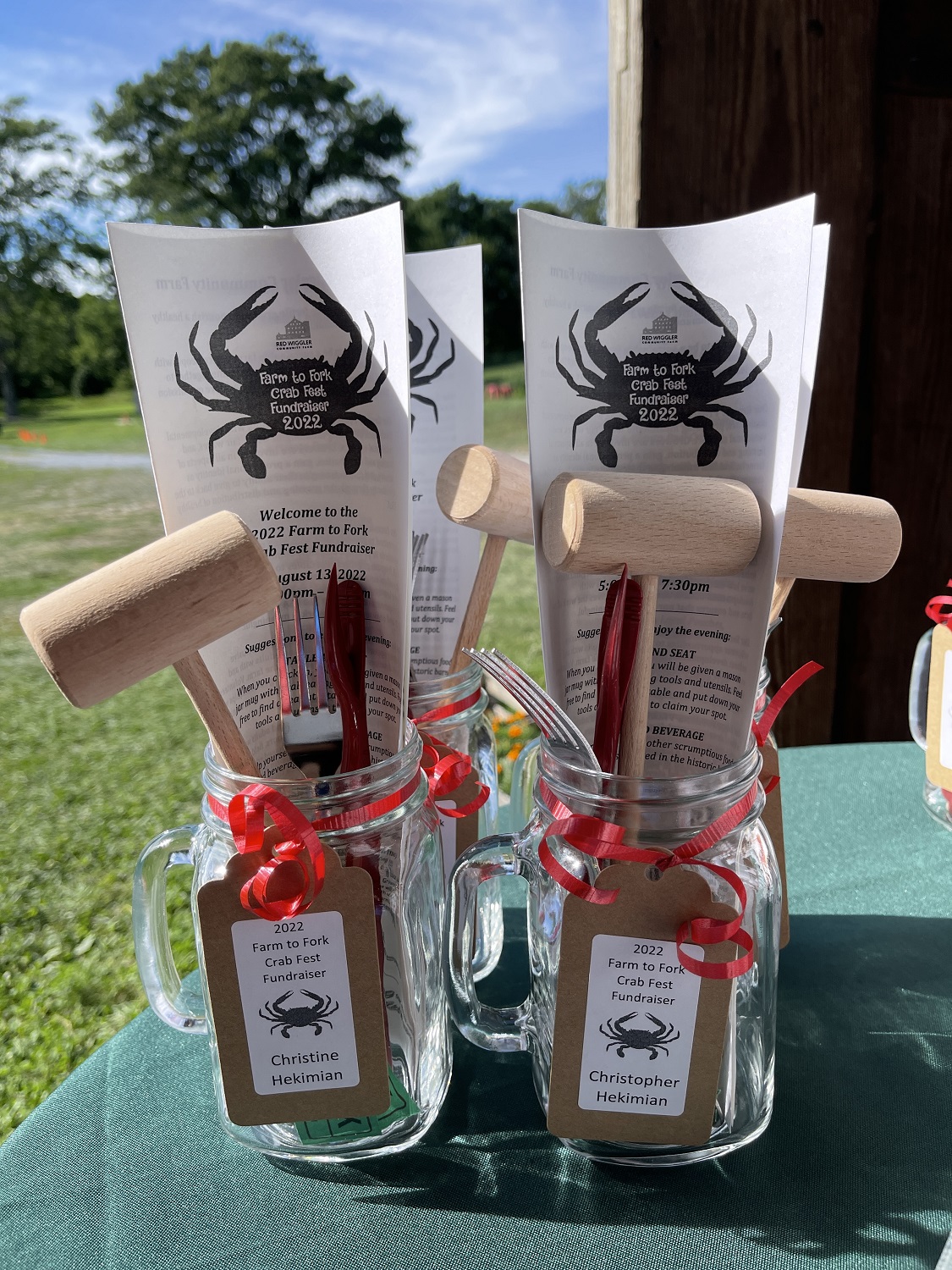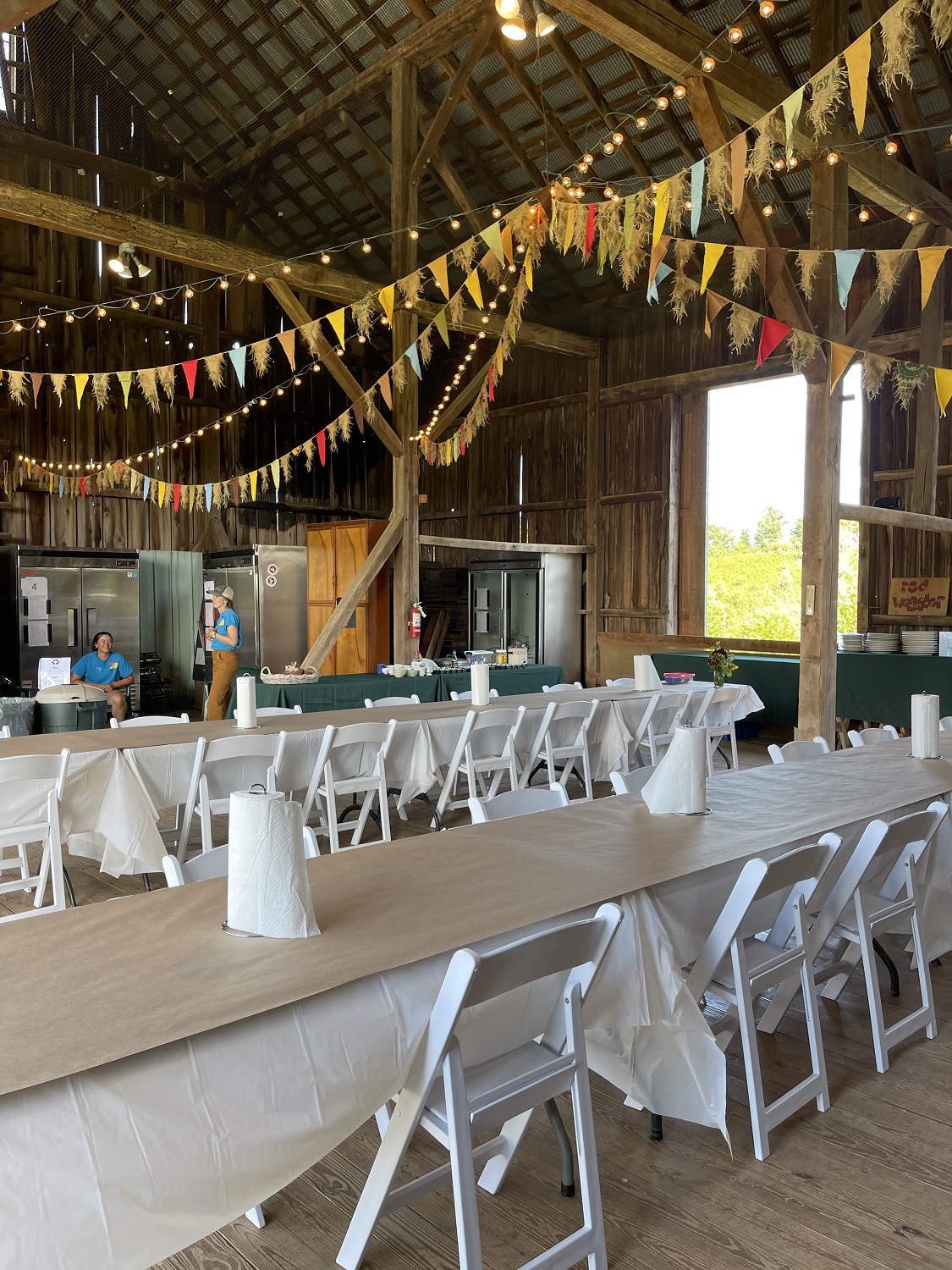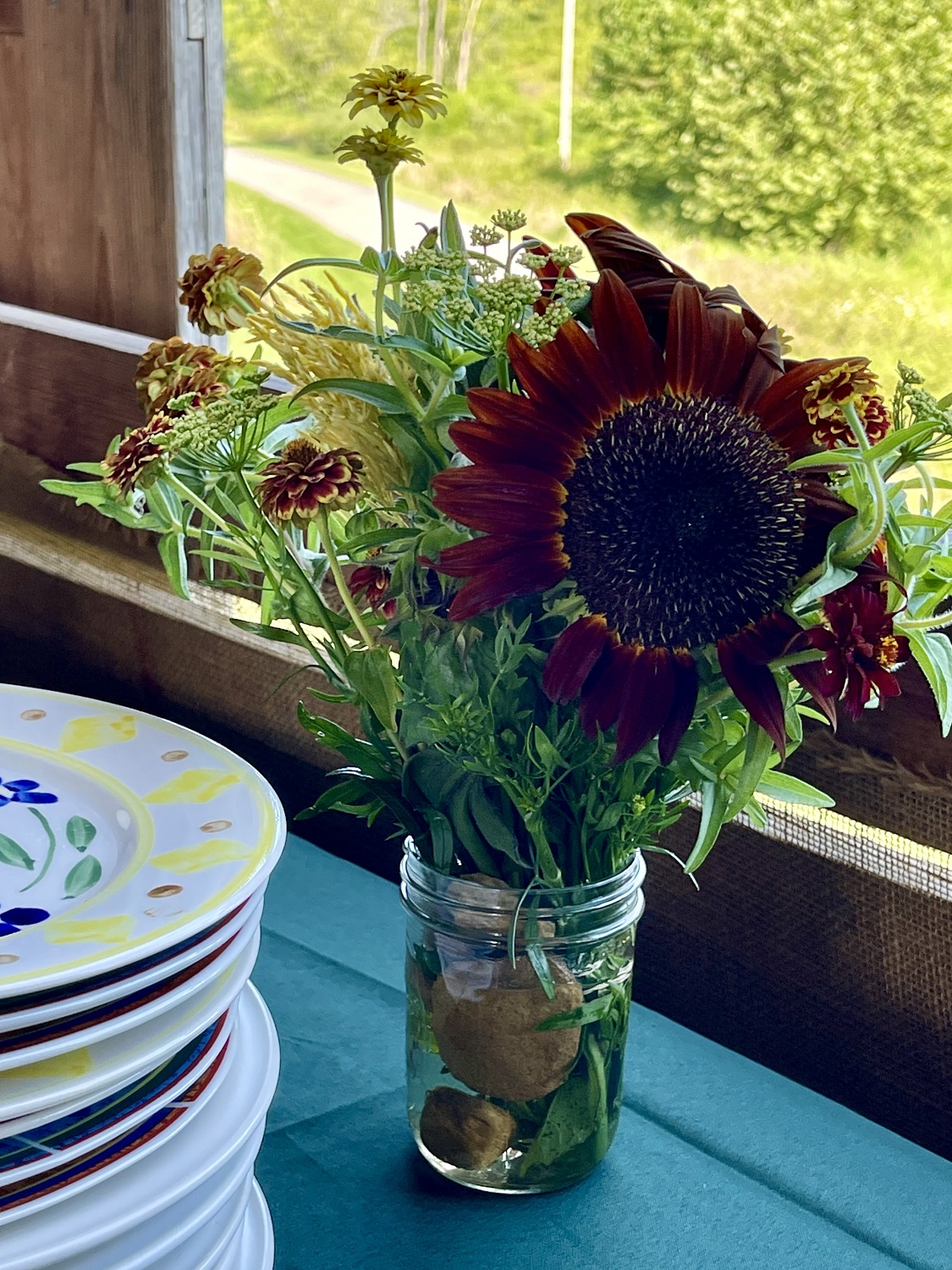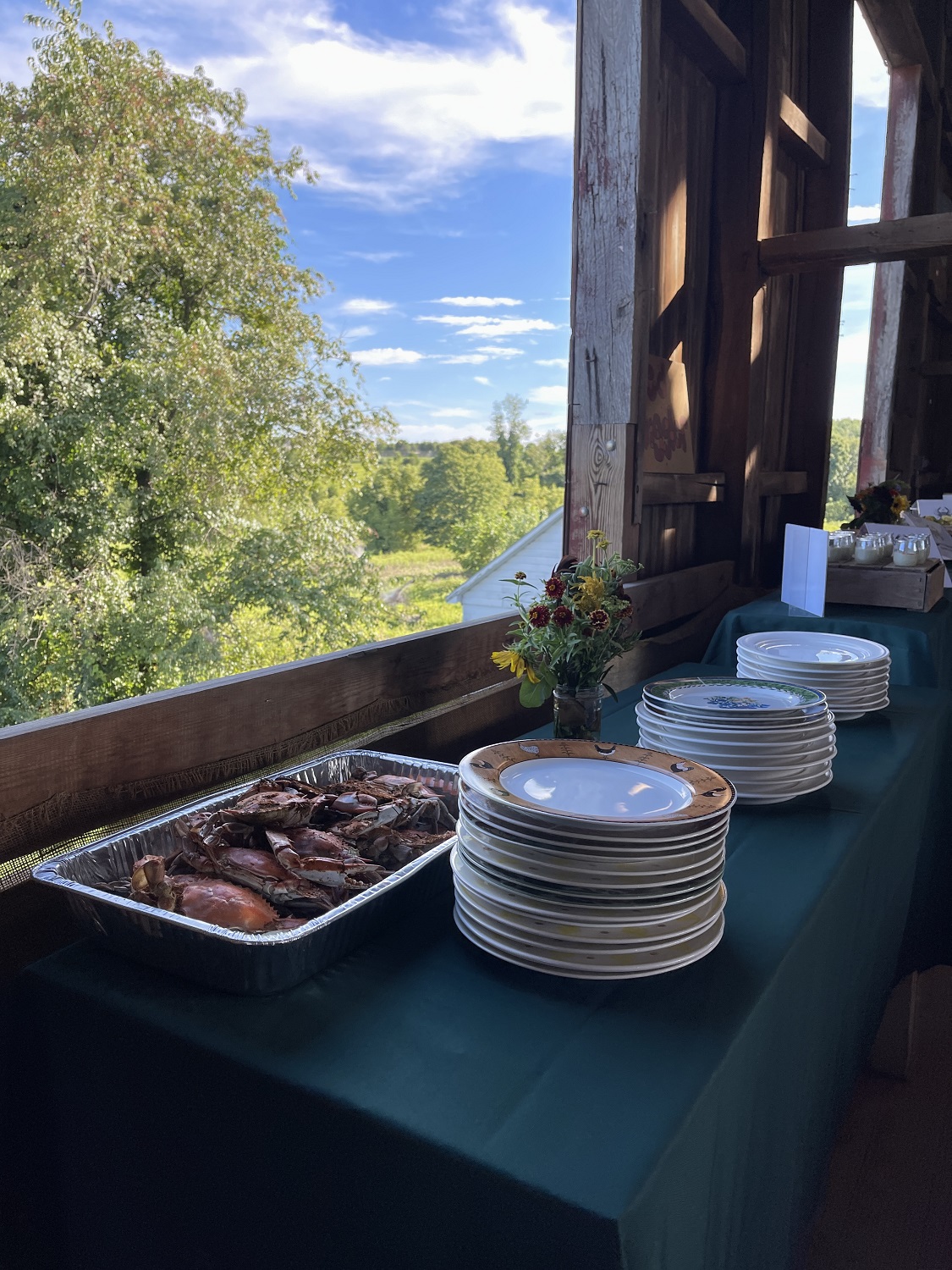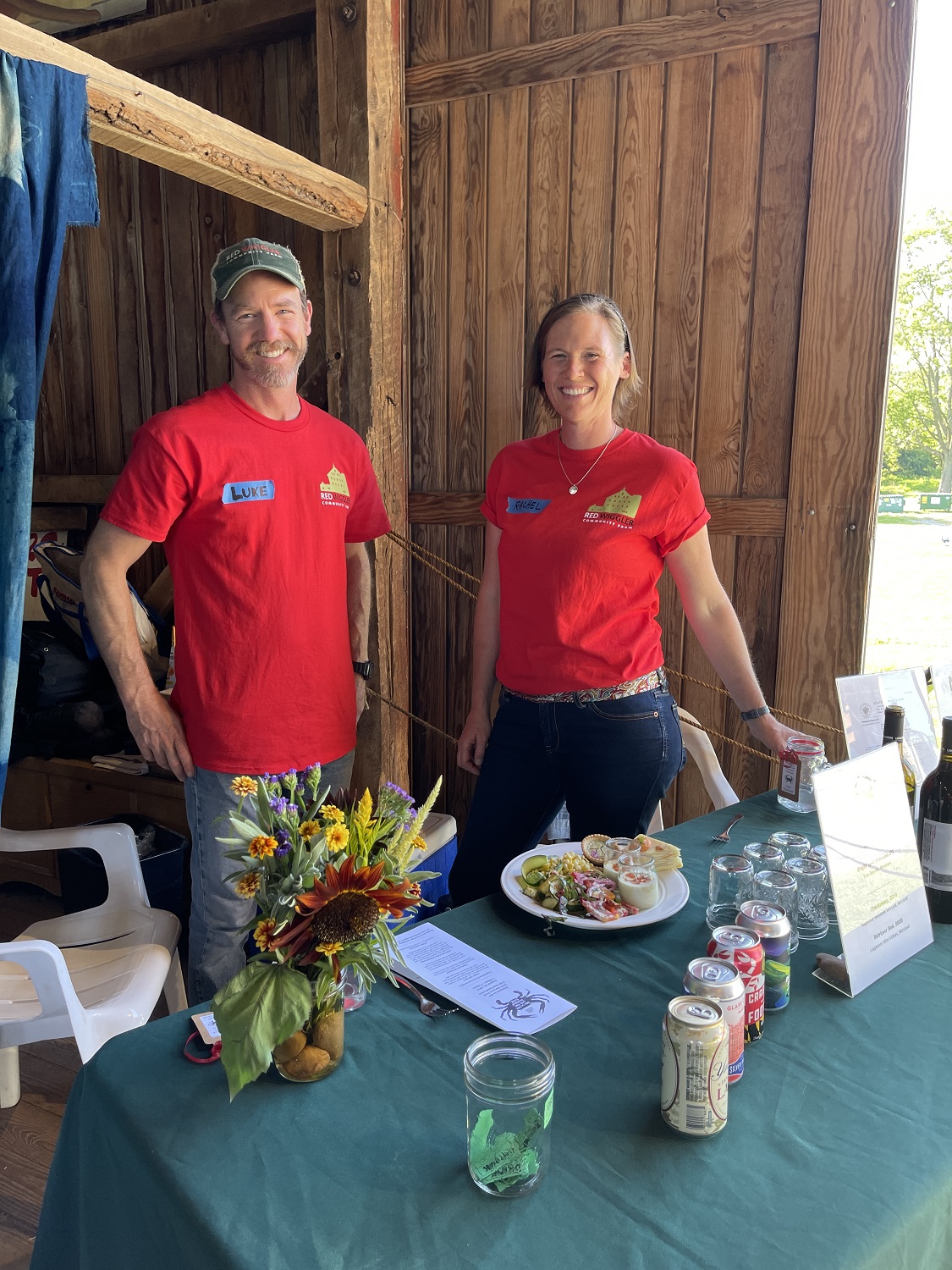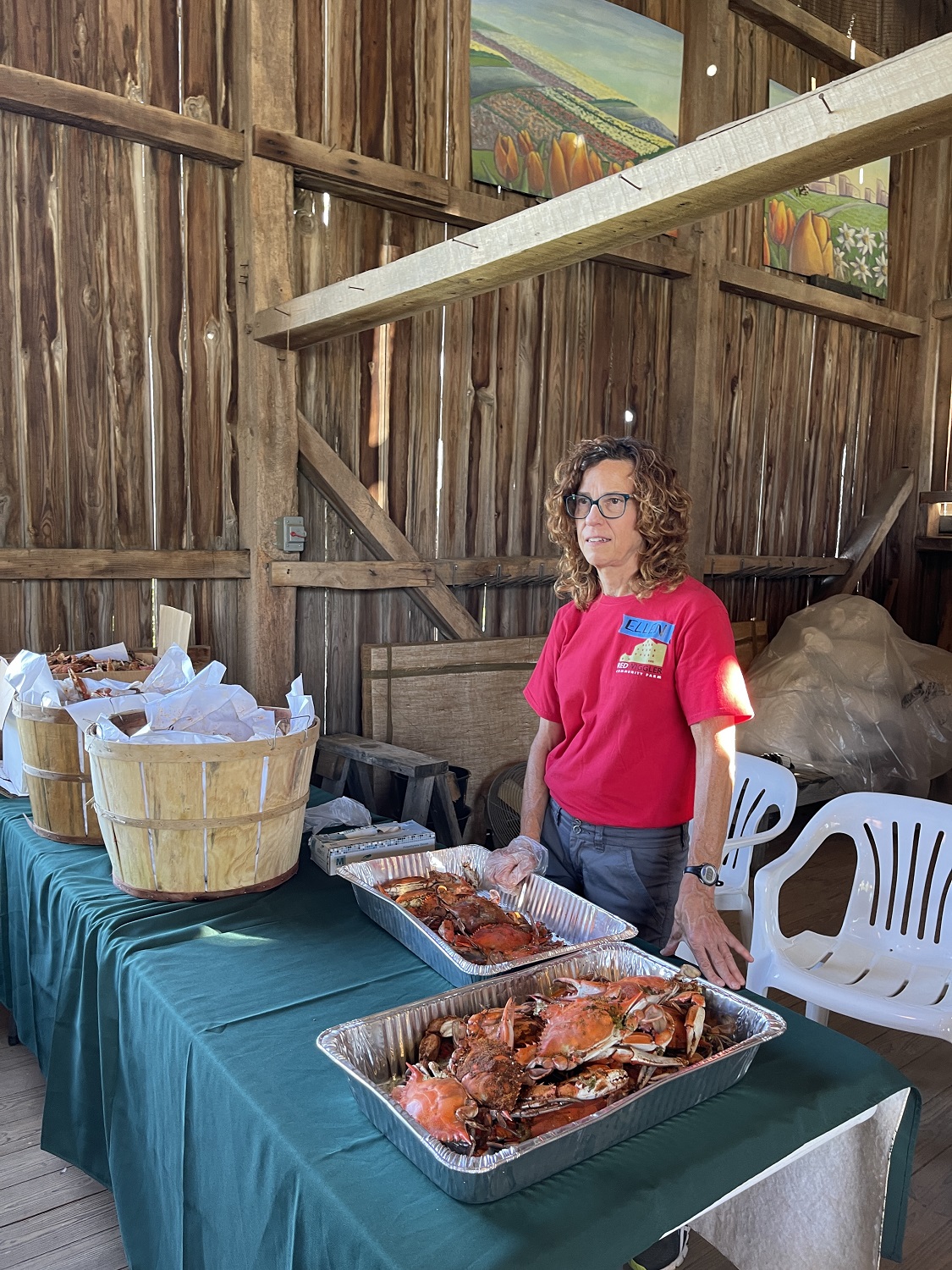 The menu for 2022 was amazing, and we featured a summer favorite and staple, steamed Maryland blue crabs.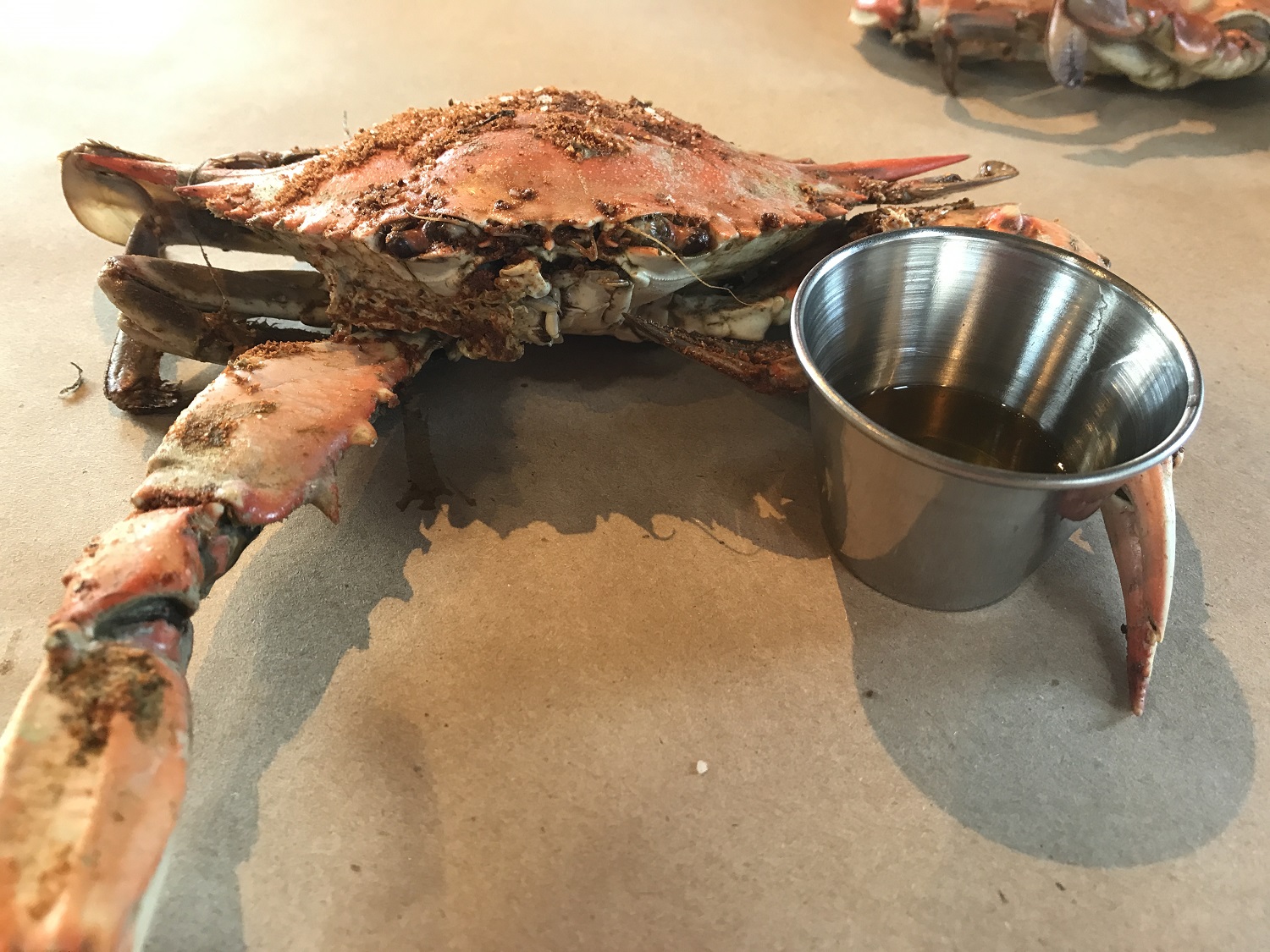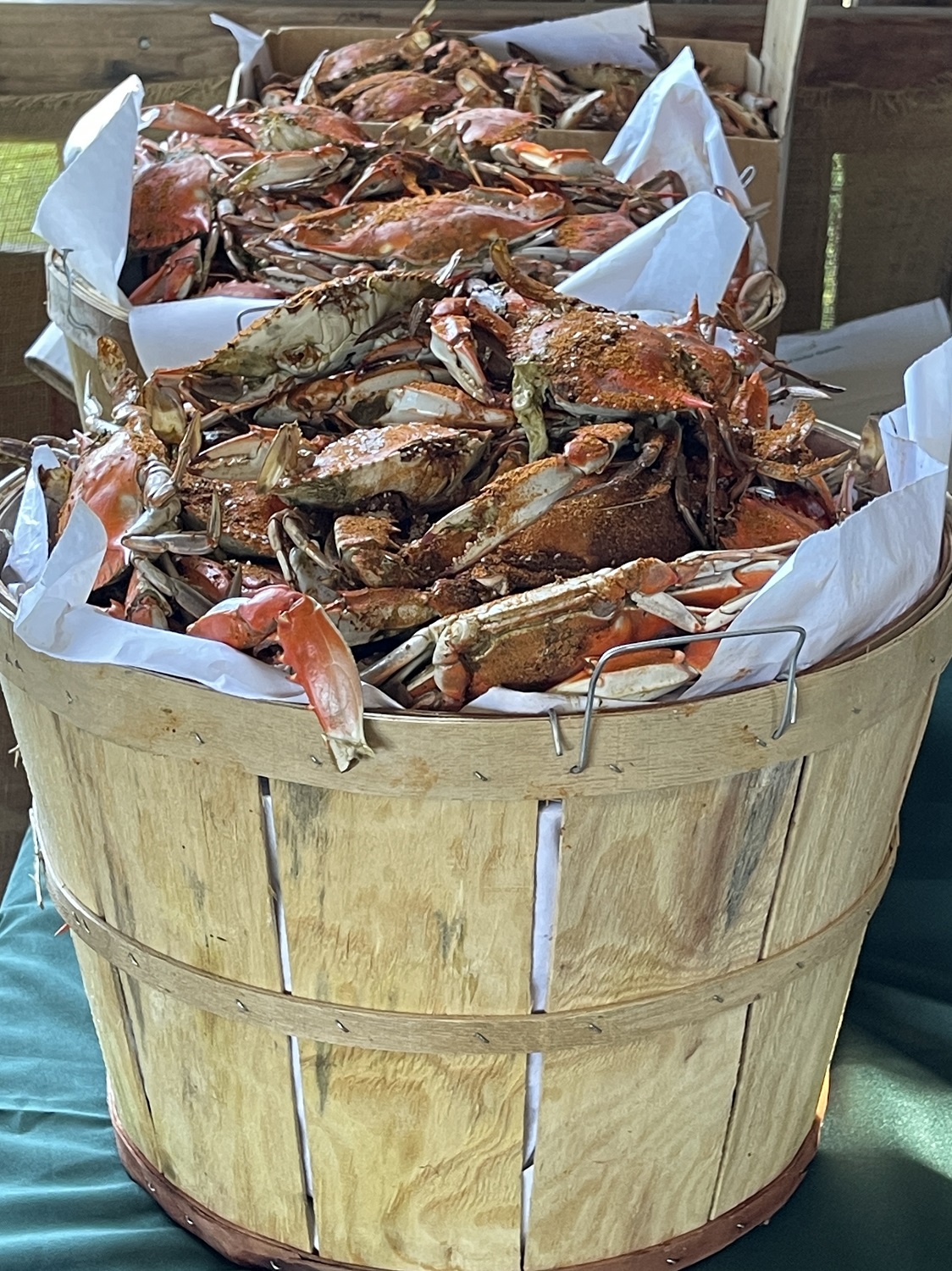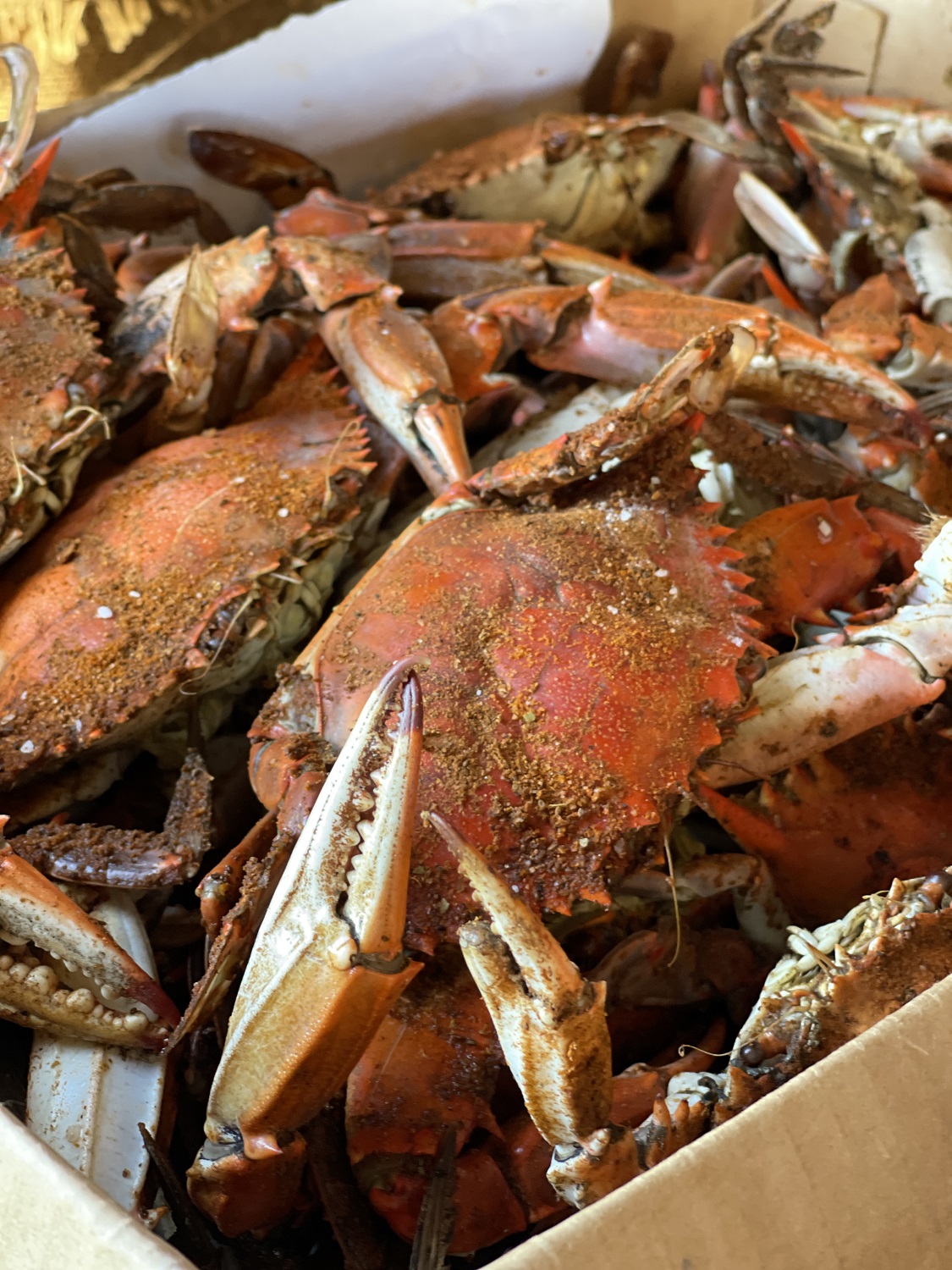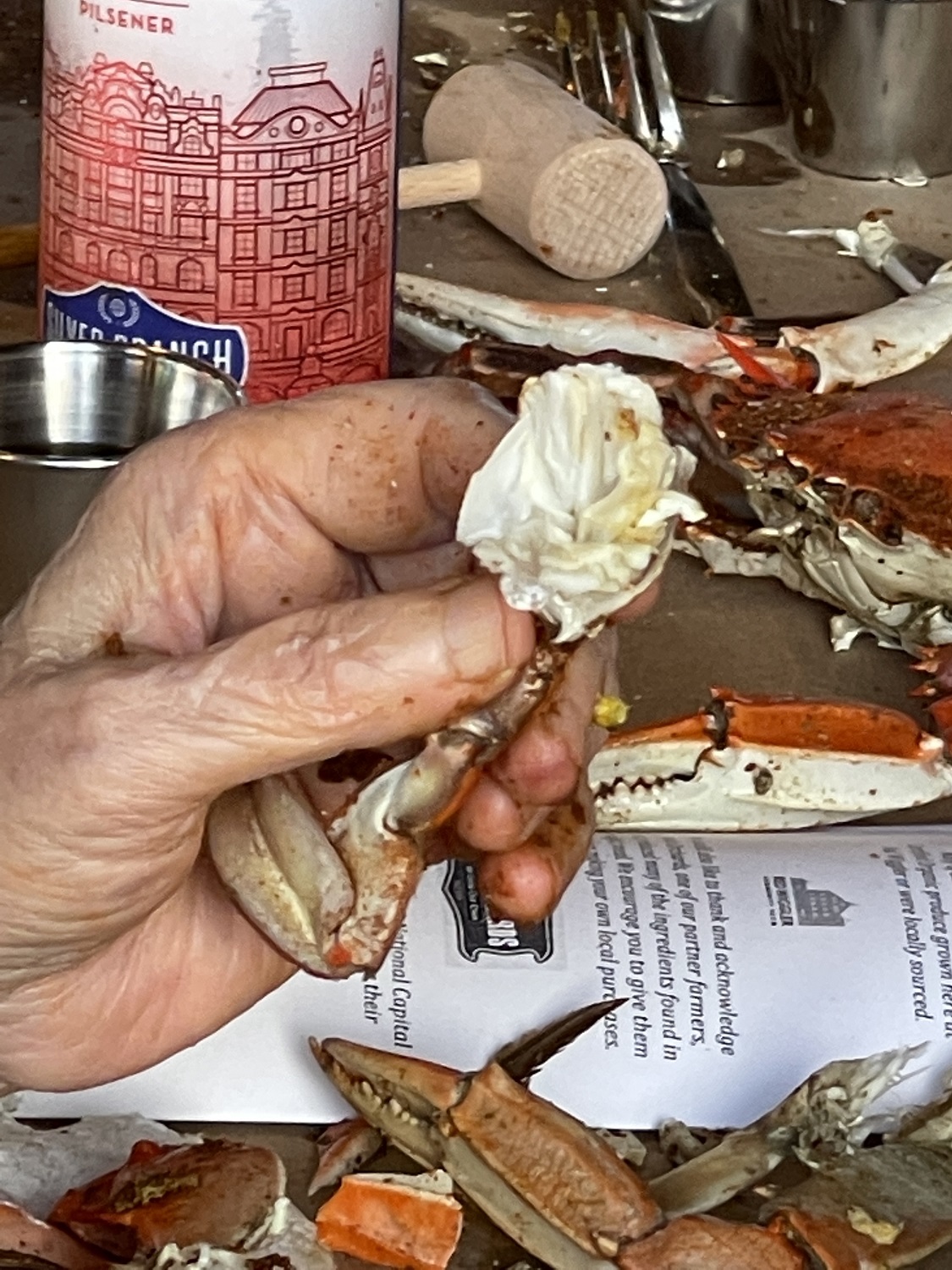 Specialties were prepared by Chef Thomas O'Gara, Chef Blanca Menjivar, and Chef Robert Bossman. Here is a photo of the super talented chefs.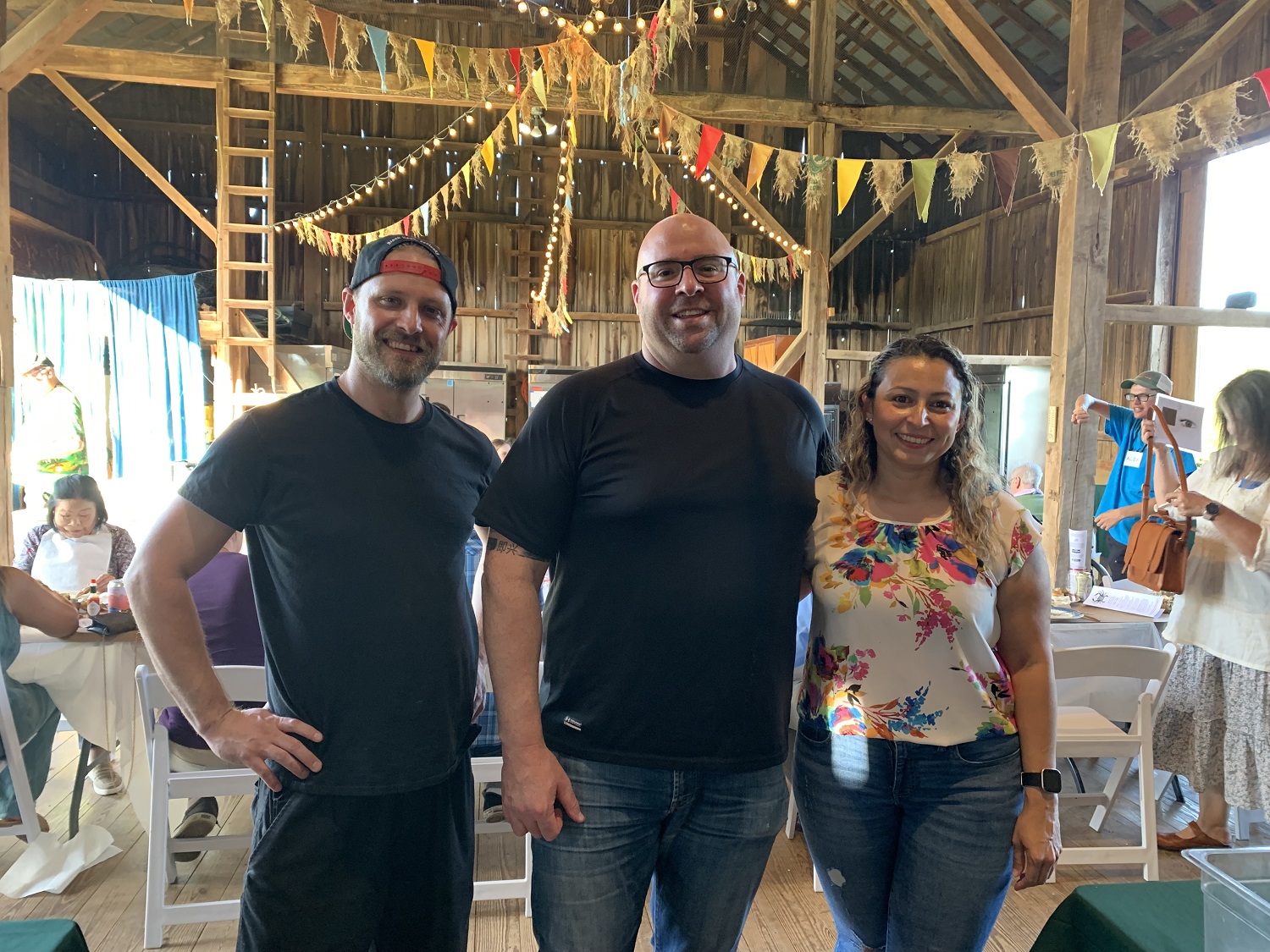 Here are photos of the specialties created by the chefs.
Summer Squash Vichyssoise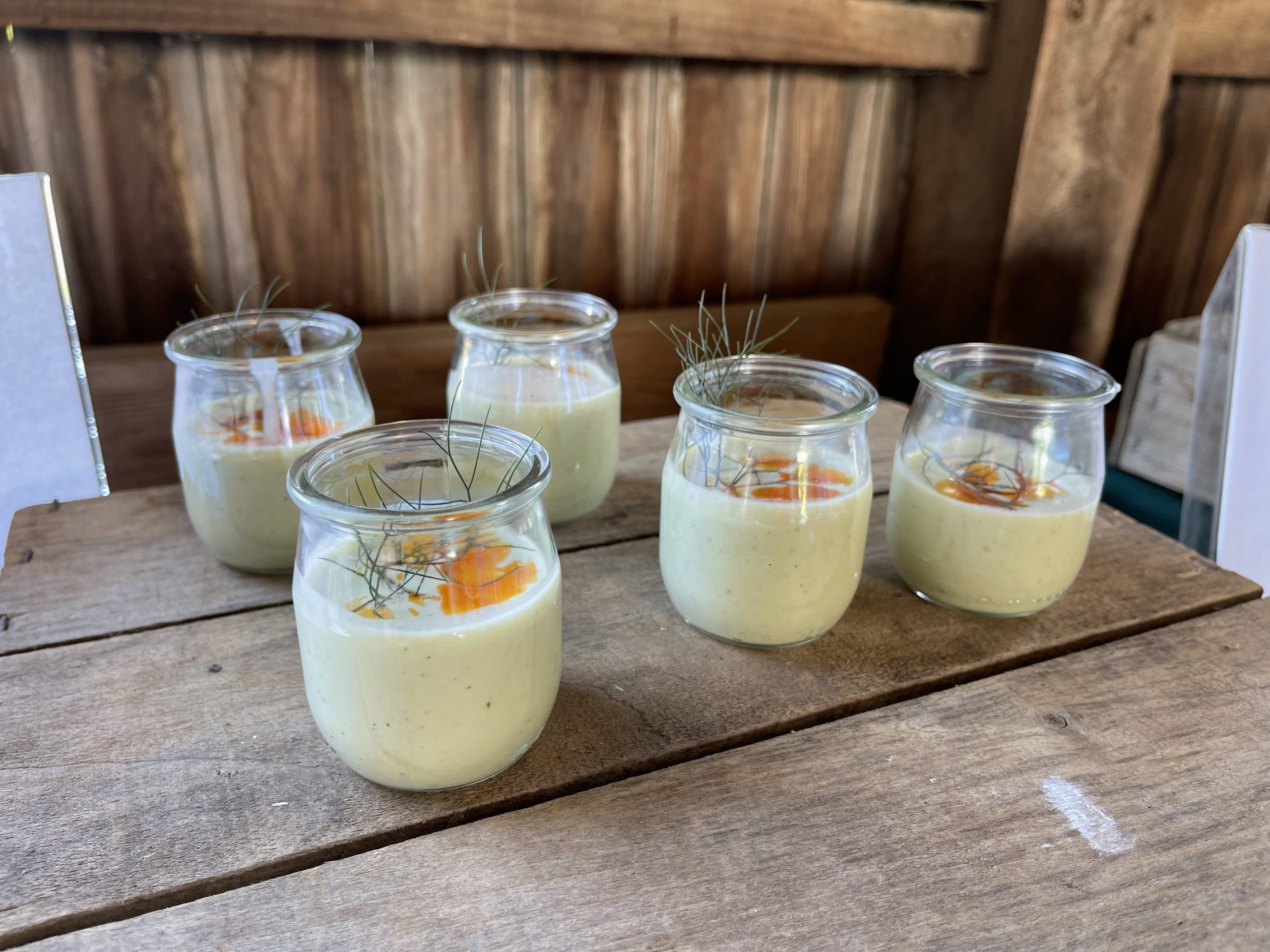 Savory Egg Tart with Sweet Potato Greens & Potato Peel Crisps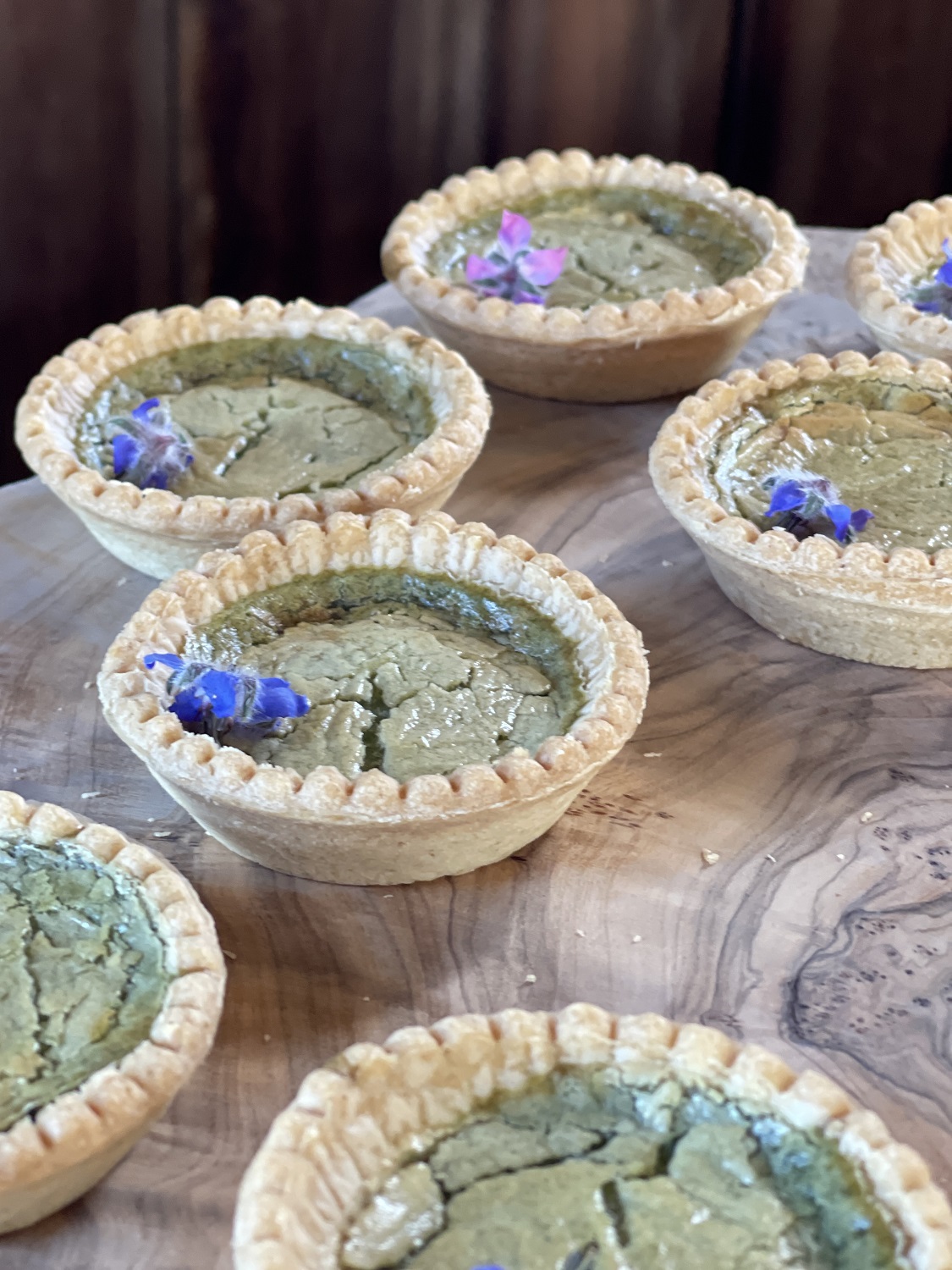 Heirloom Tomato Crudo with Pickled Red Onion, Alabama White Sauce, & Basil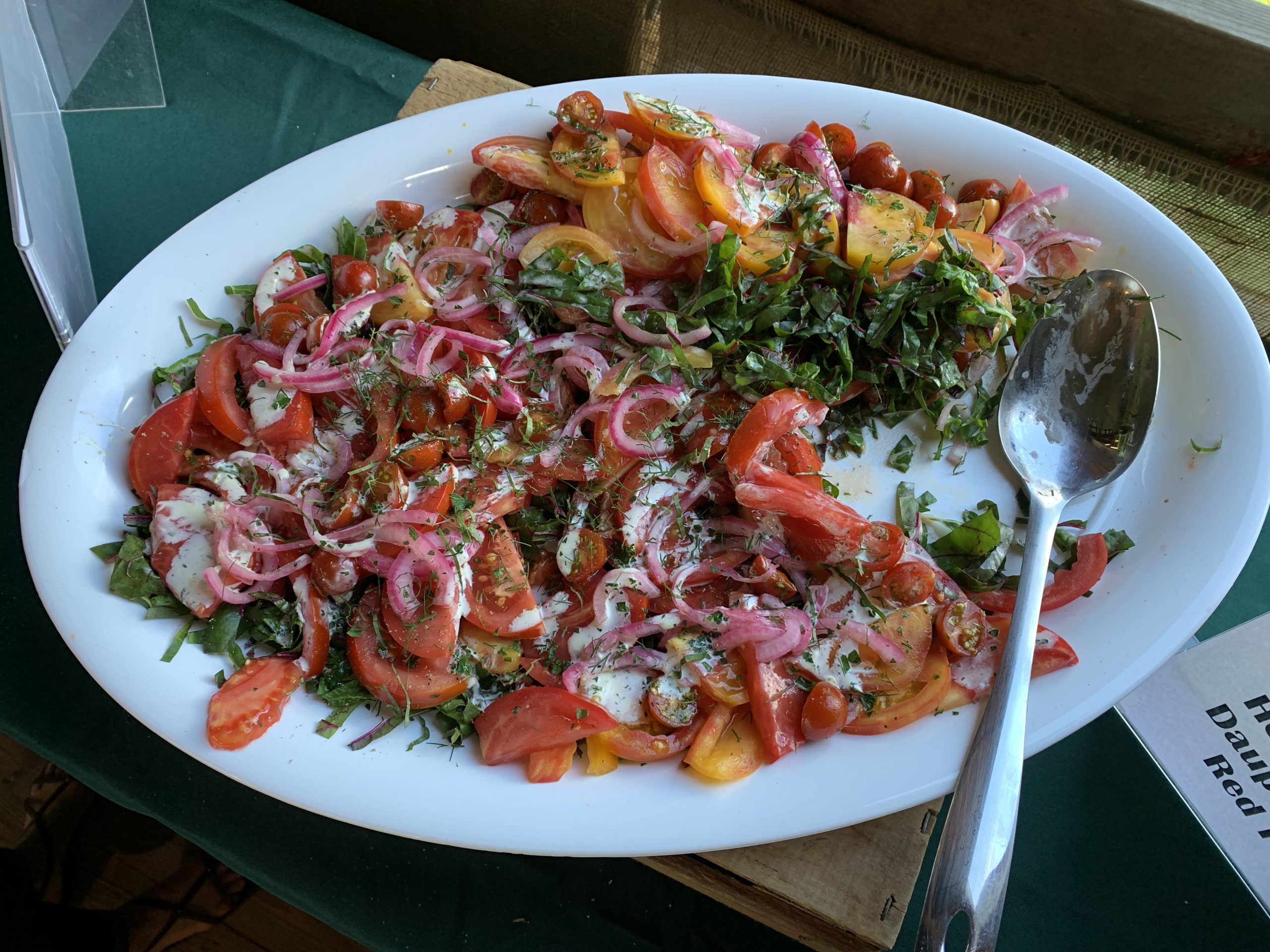 Gochujang Cucumbers with Lime, Peanuts, Scallions, & Cilantro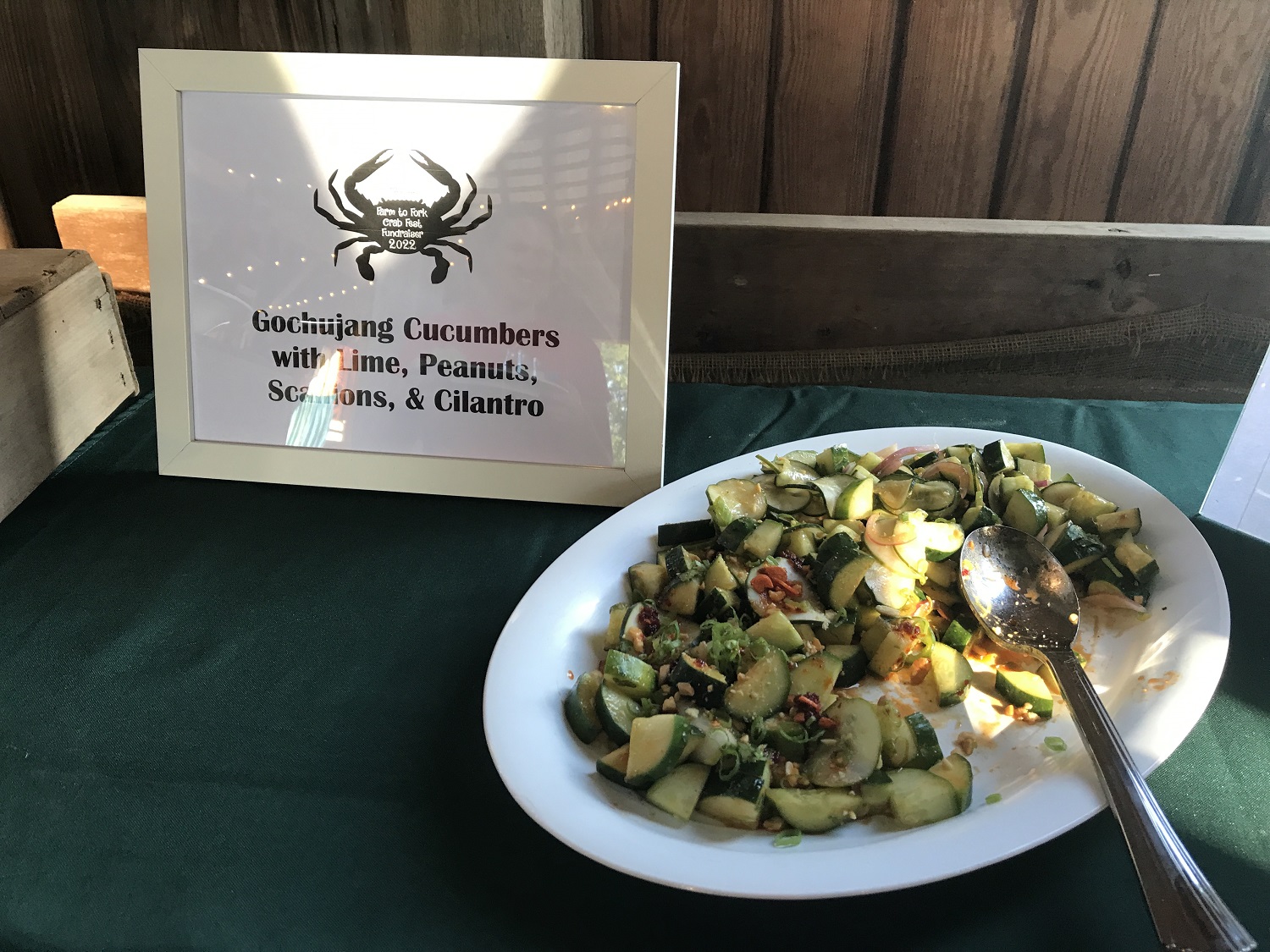 Corn & Squash Elotes Salad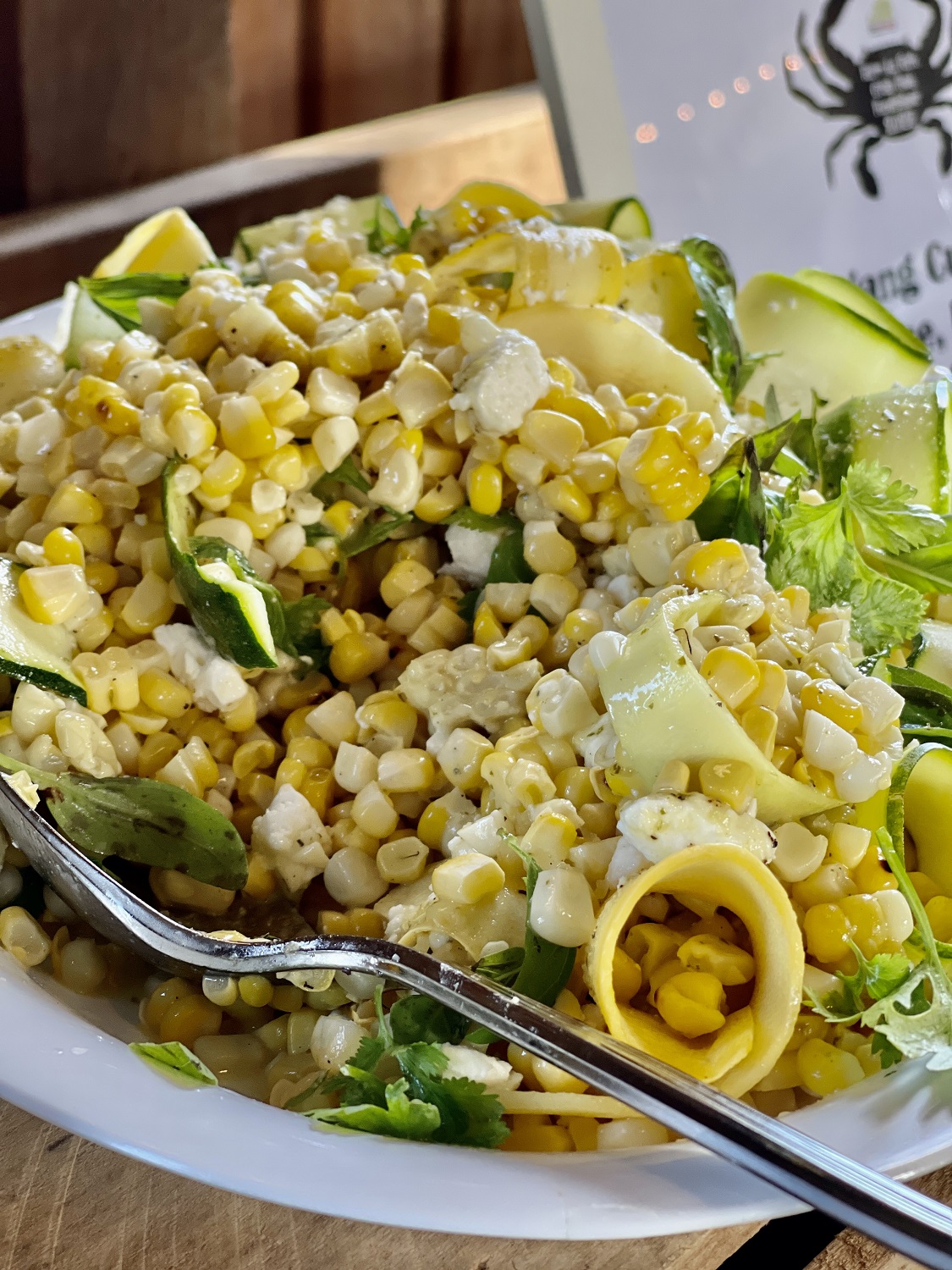 Heirloom Carrot & Potato Dauphinoise with Charred Red Pepper Romesco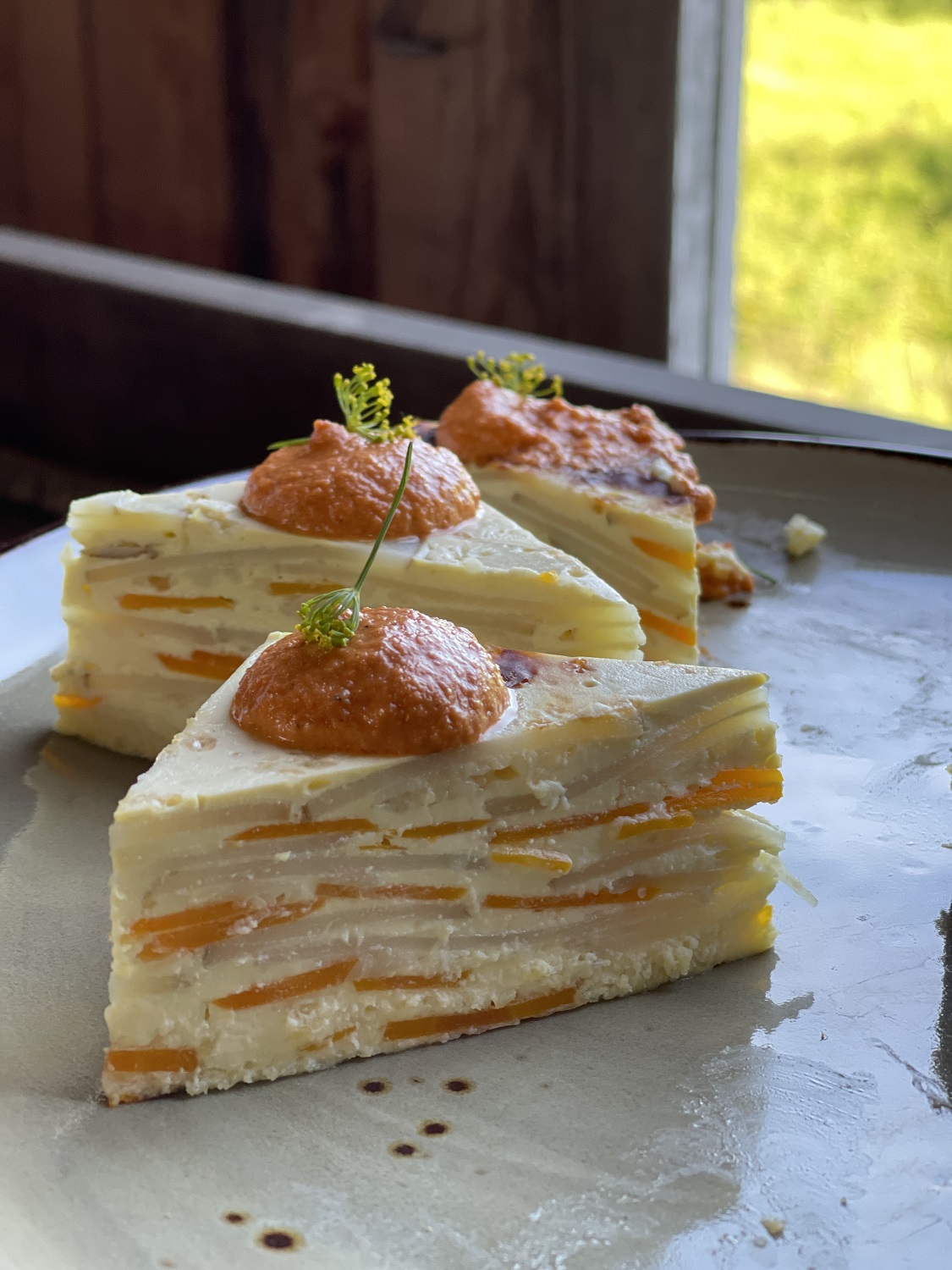 Buttermilk Biscuits, Local Peaches, & Basil Whipped Cream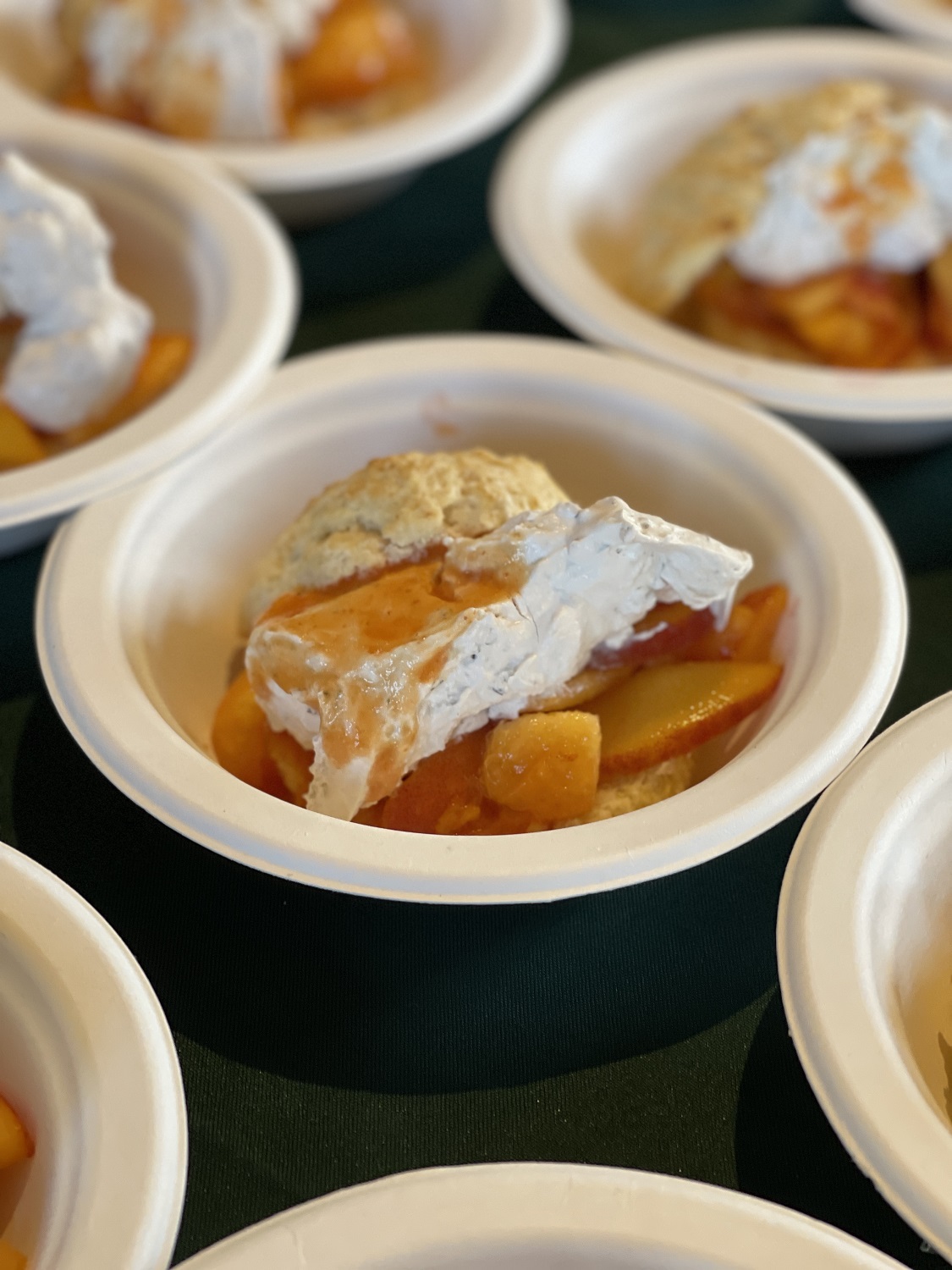 We also offered some cool beverages. This was a refreshing and infused water made with oranges and lemons, and cucumbers, lemon basil, and mint from our fields.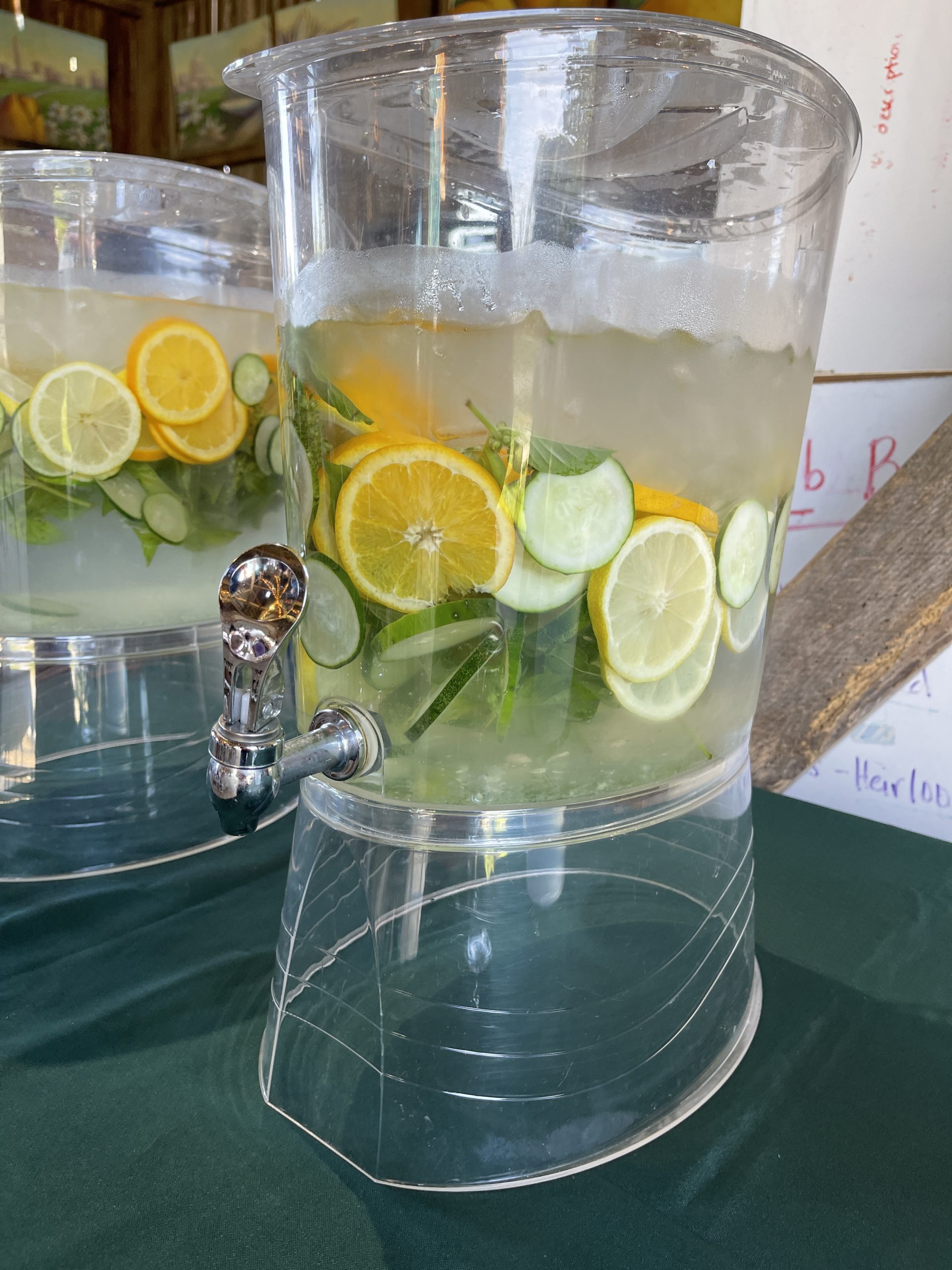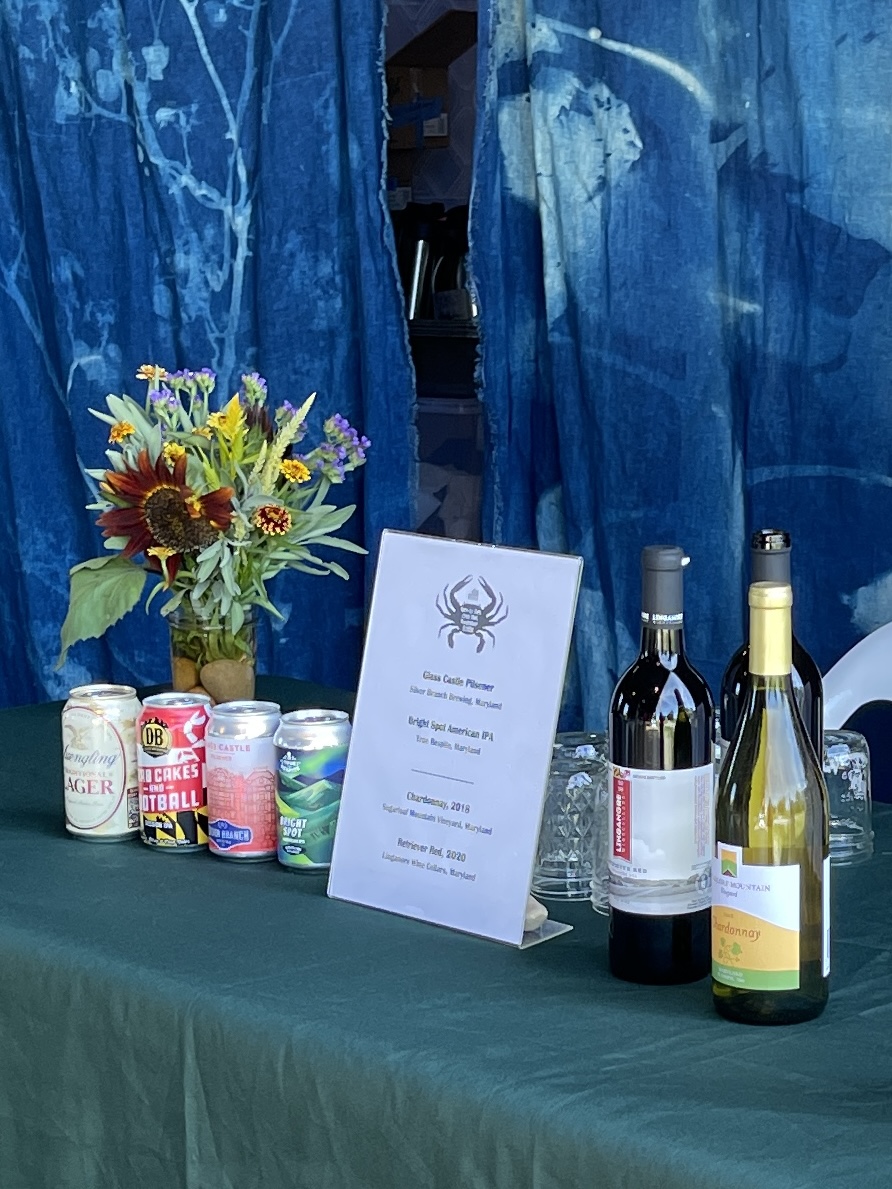 Guests also went on a tour of our farm and heard from staff and two of our Grower Staff.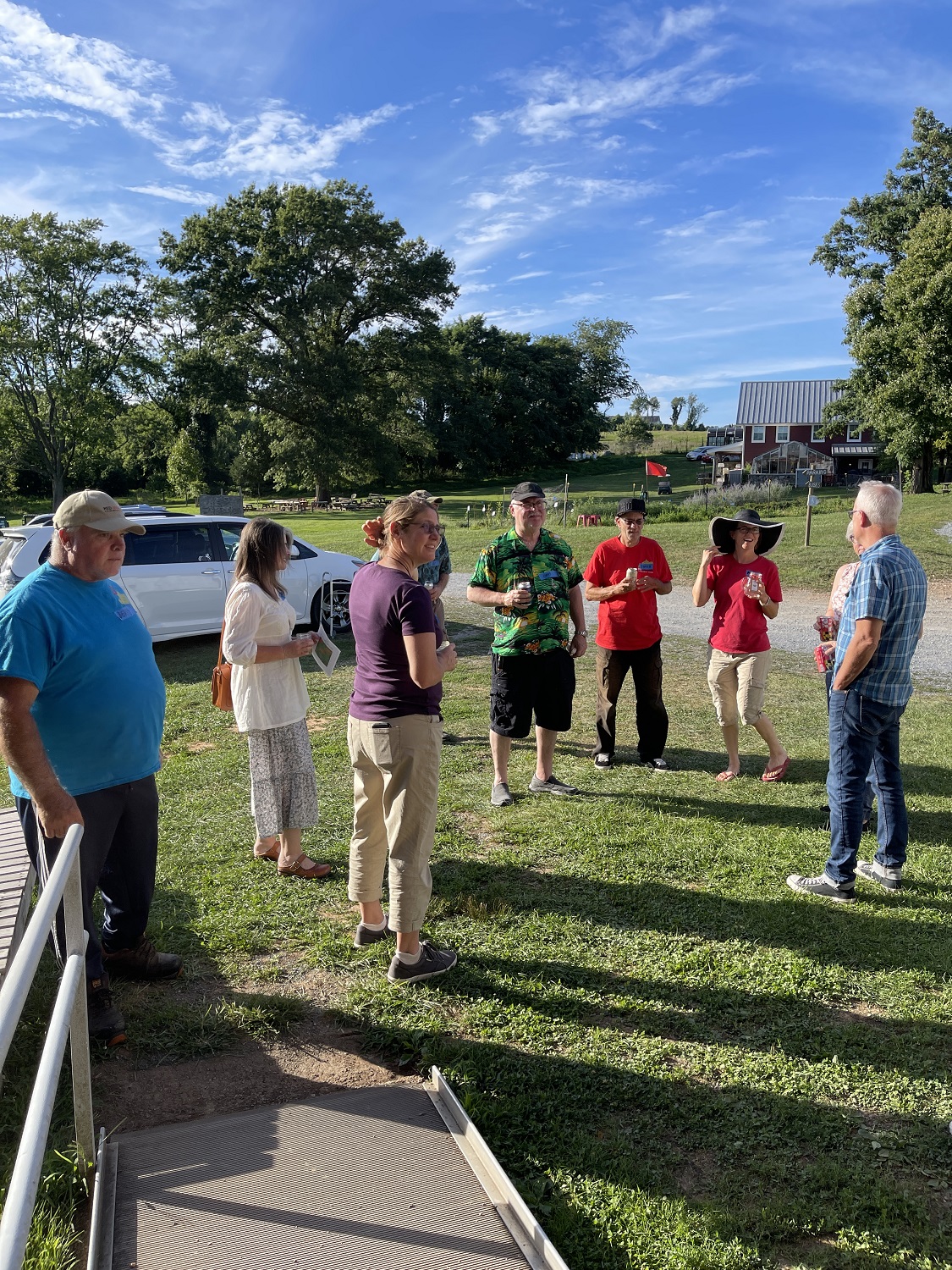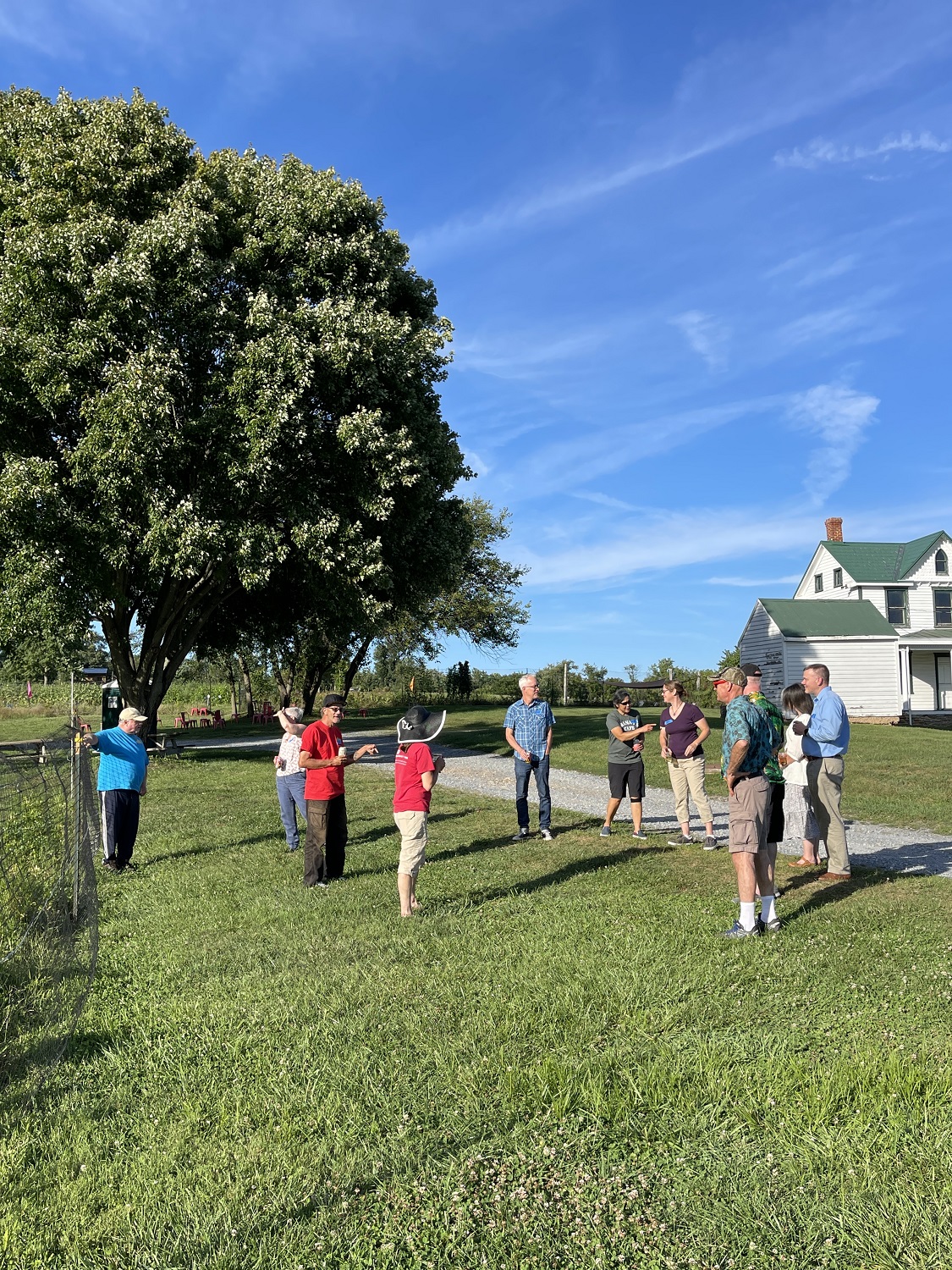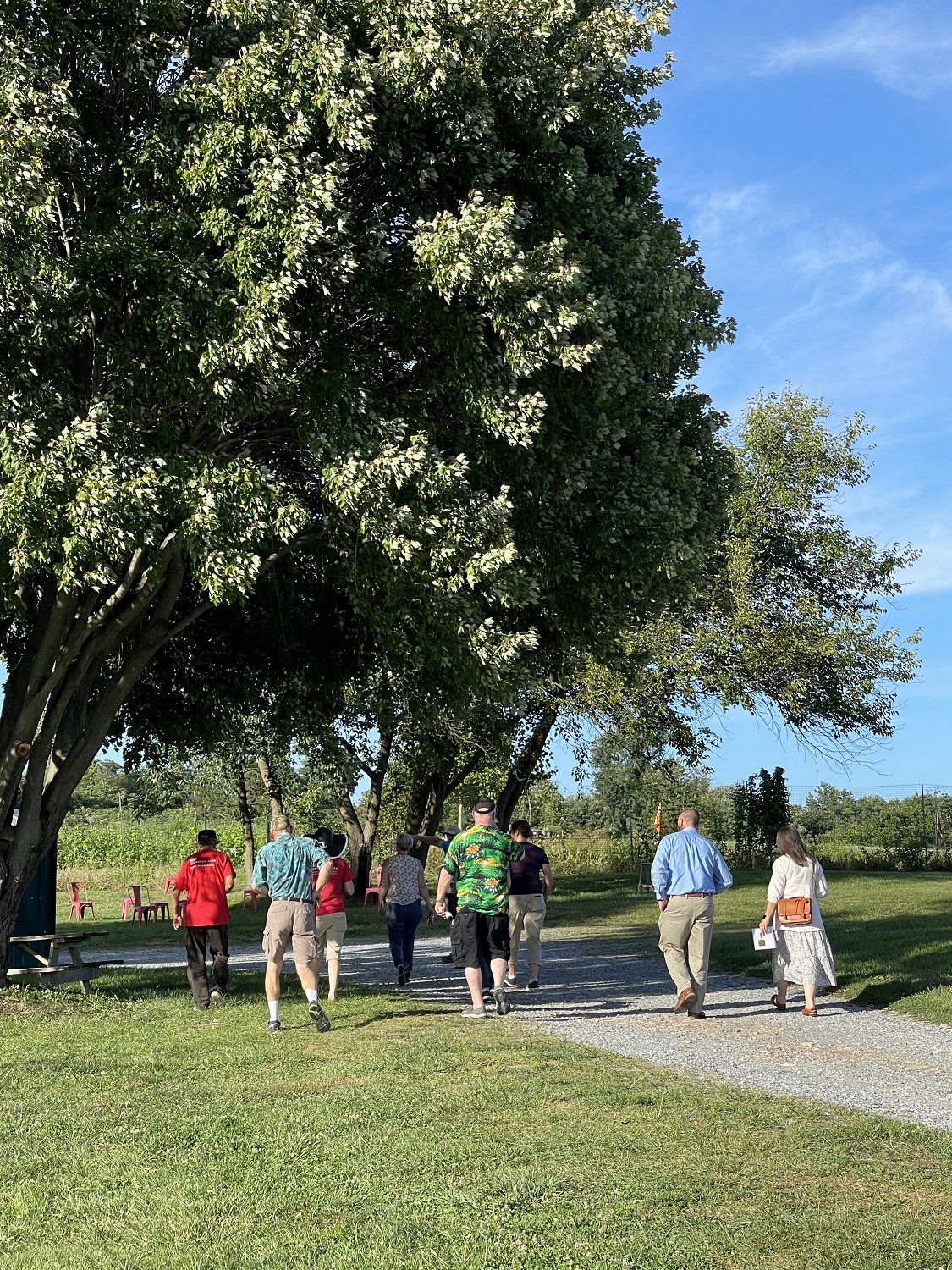 Executive Director & Founder Woody Woodroof and Chef Thomas O'Gara gave remarks as well.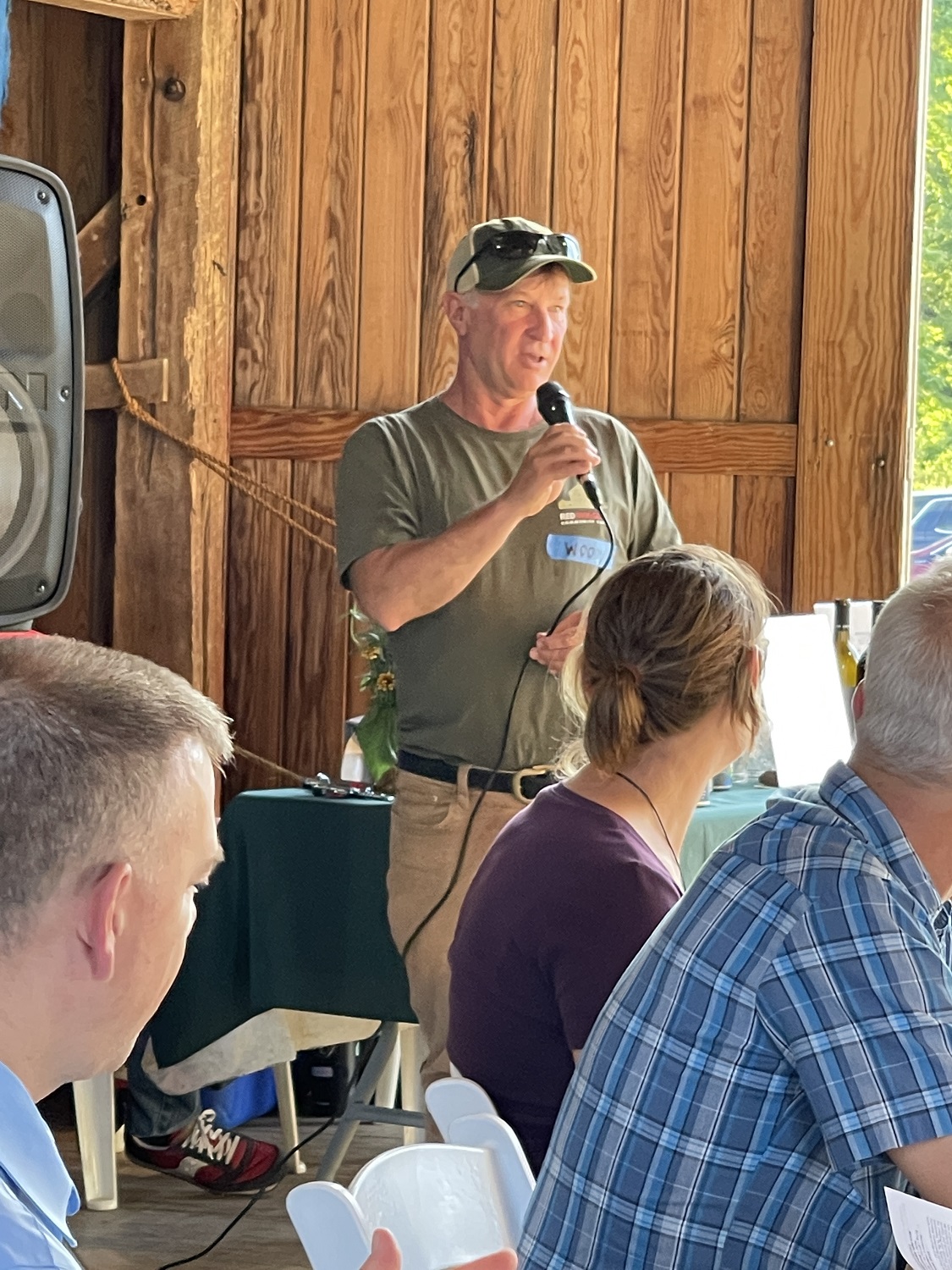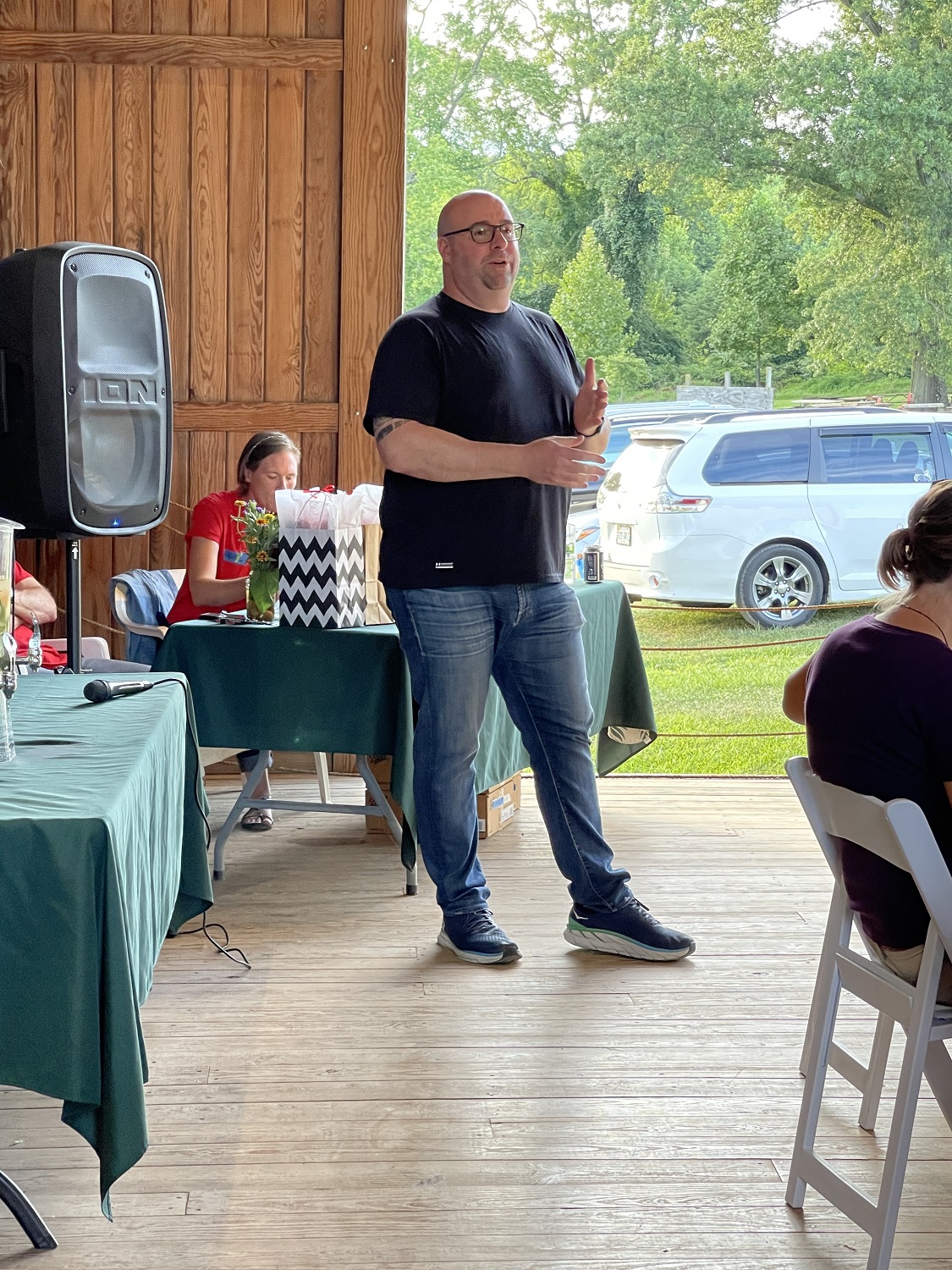 THANK YOU to all our amazing and wonderful Chefs for their creativity and delicious food! We also thank all our guests for coming and supporting our event and organization! And a big shoutout and thank you to staff and volunteers for all their hard work!
We hope to you can make it to the farm and to one of our events in the future!!