Thank you to everyone who made it to our farm this past Saturday, July 23, 2022, for the 2022 Montgomery County Farm Tour and Harvest Sale! What a great and beautiful day it was, and approximately 150 people visited us between 12 pm to 4 pm.
Here, Grower Staff Member Elaine and Intern Noemi greeted visitors as they arrived.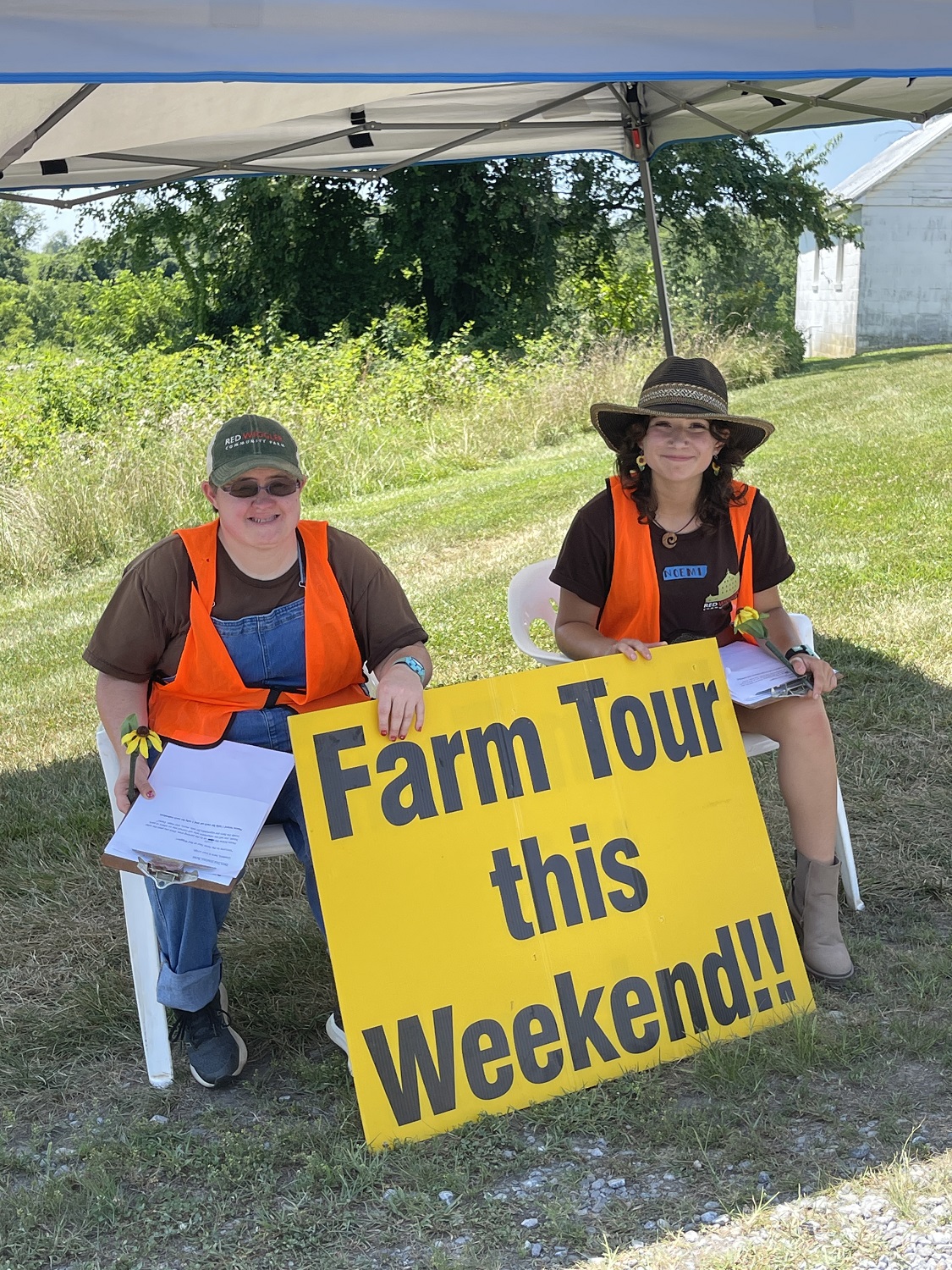 Here is a map of our Farm Tour and activities.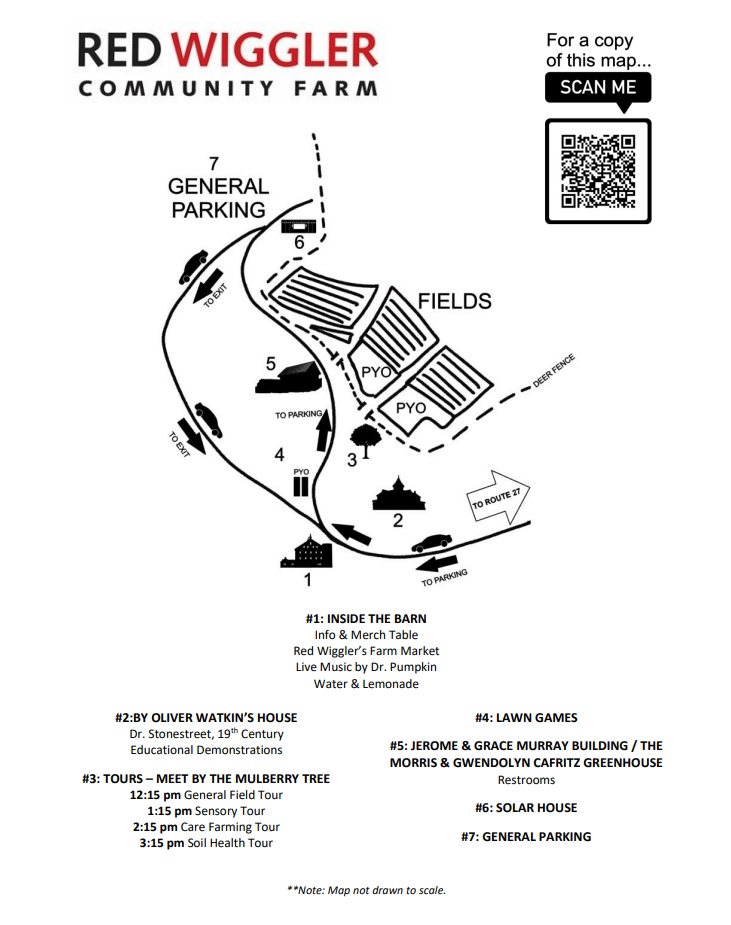 We conducted eight interactive, educational, and engaging tours! Three of the eight tours were themed, and the others were general farm tours. These were the topics and approximate tour start times:
12:15 pm    General Farm Tour
1:15 pm      Sensory Tour
2:15 pm      Care Farming Tour
3:15 pm      Soil Health Tour
Here are Grower Staff Member Brandon and Staff Member Becca at the Tour check-in table by our mulberry tree.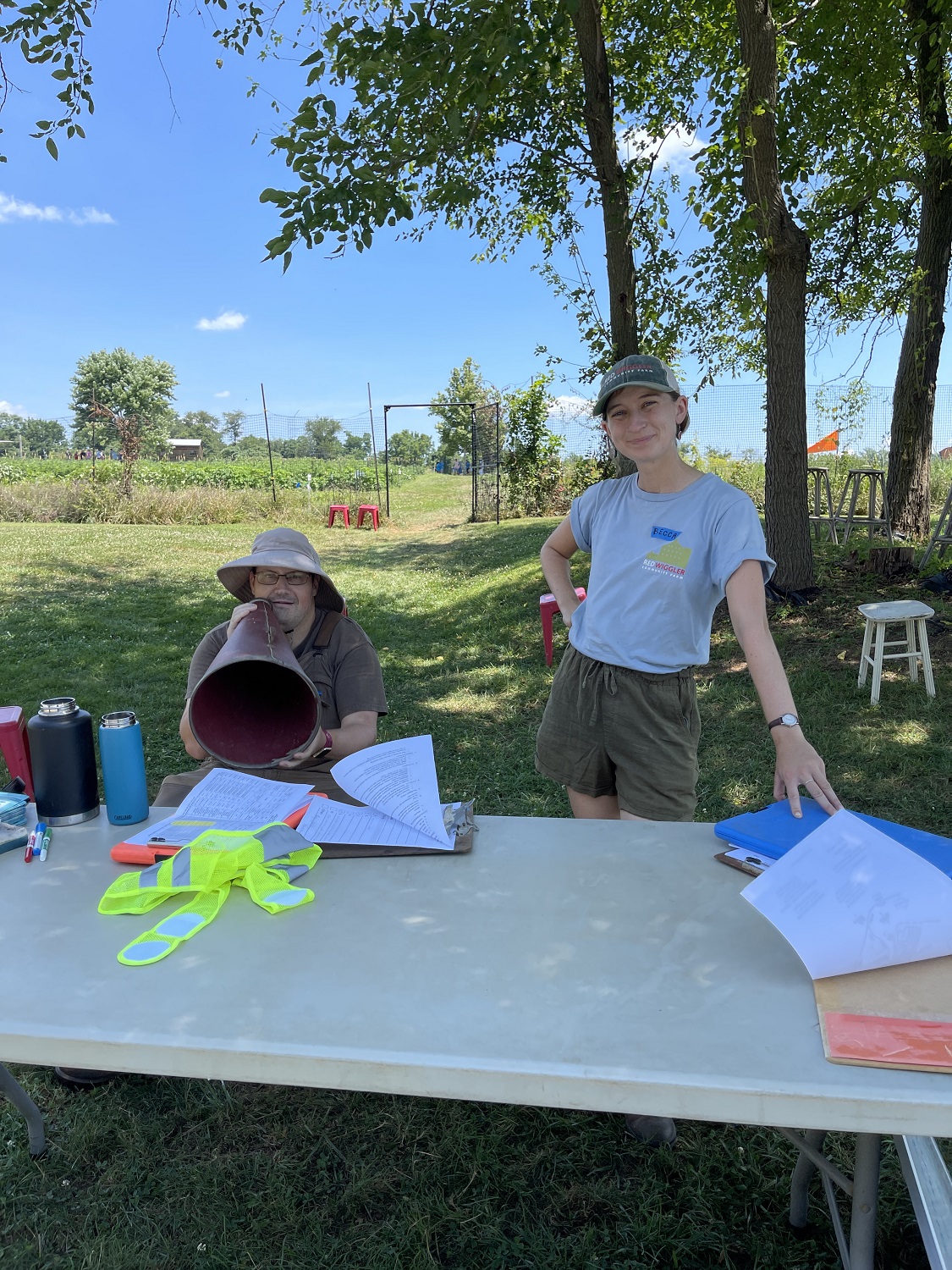 Here are some photos from the tours.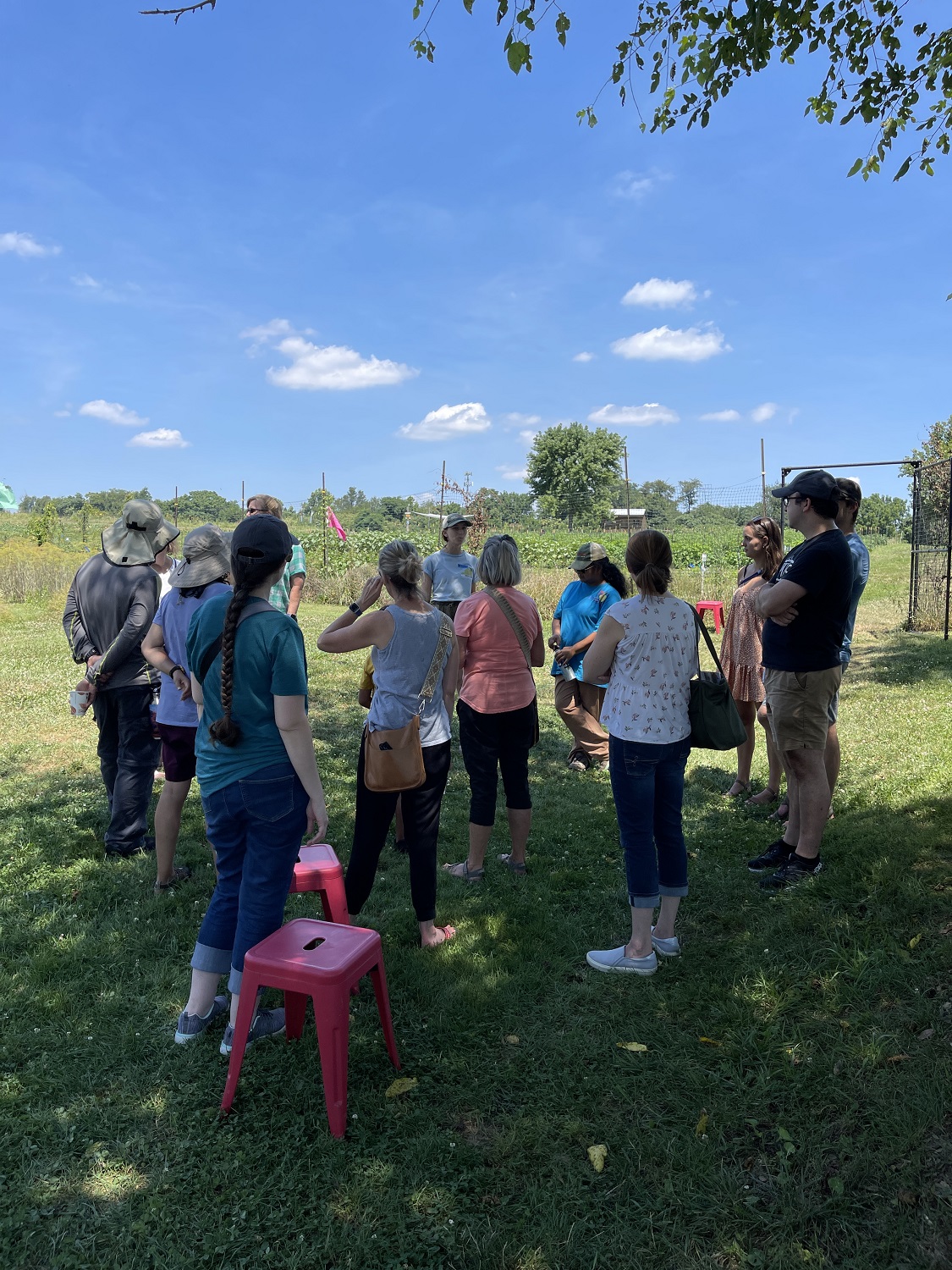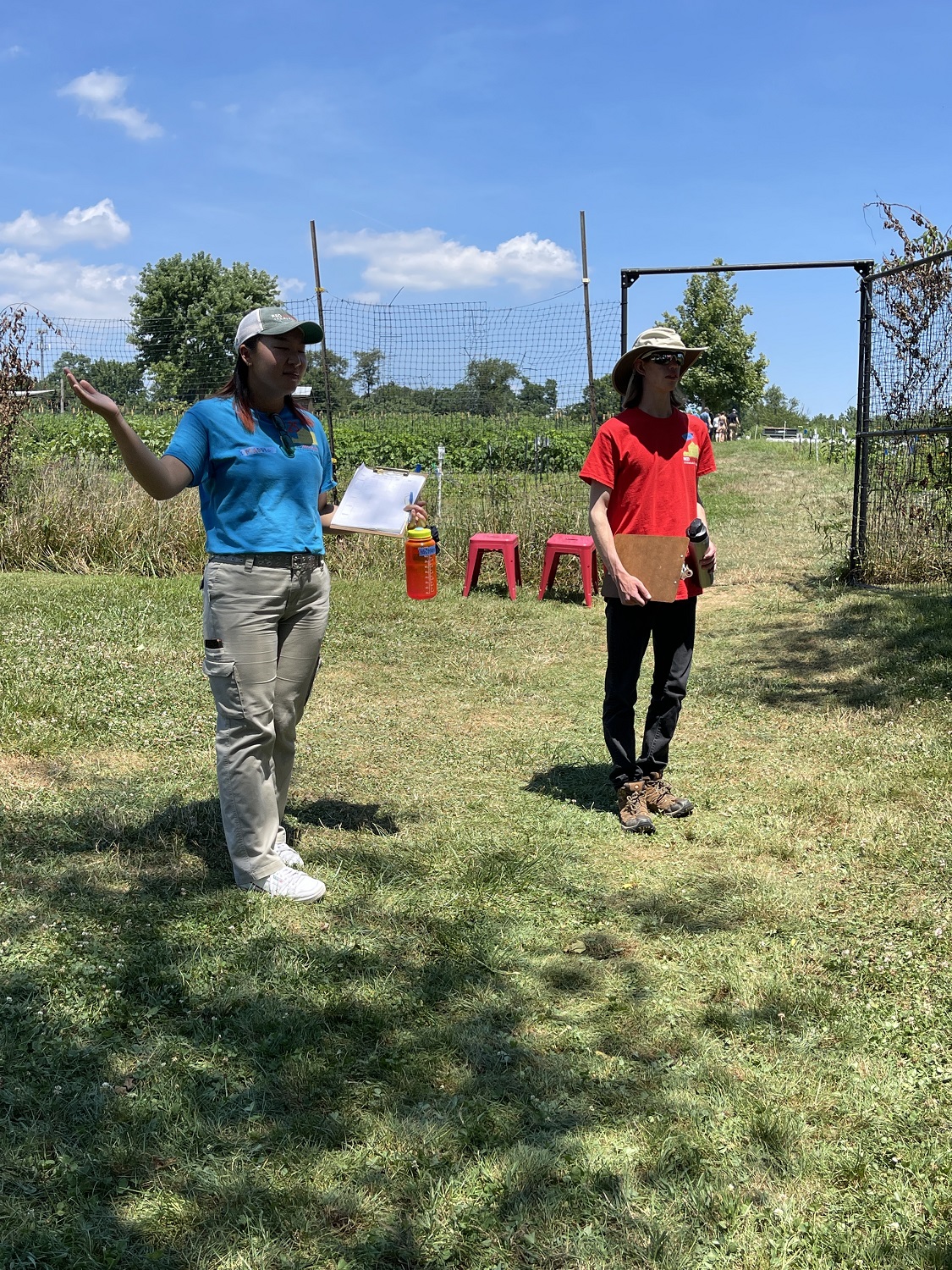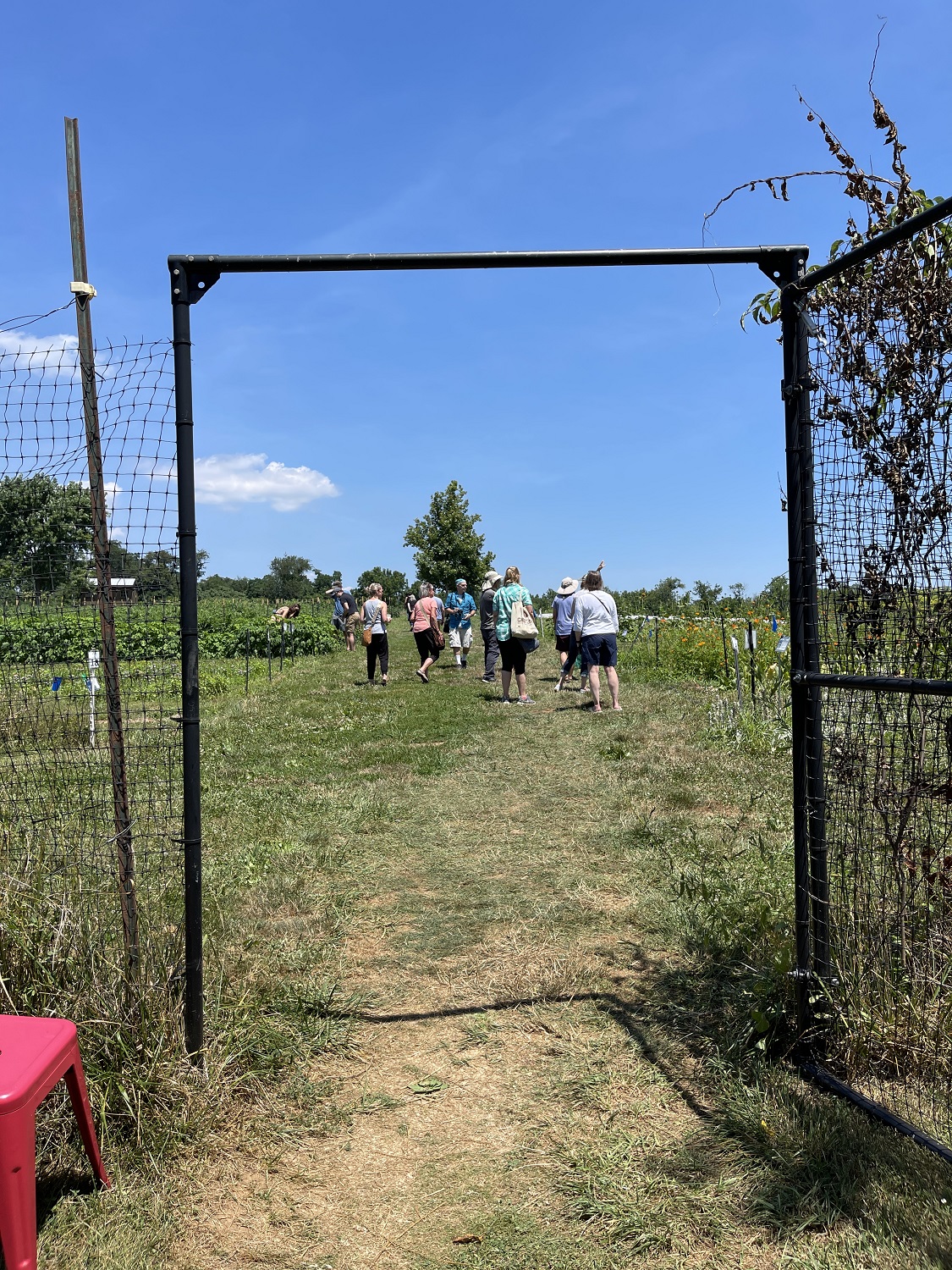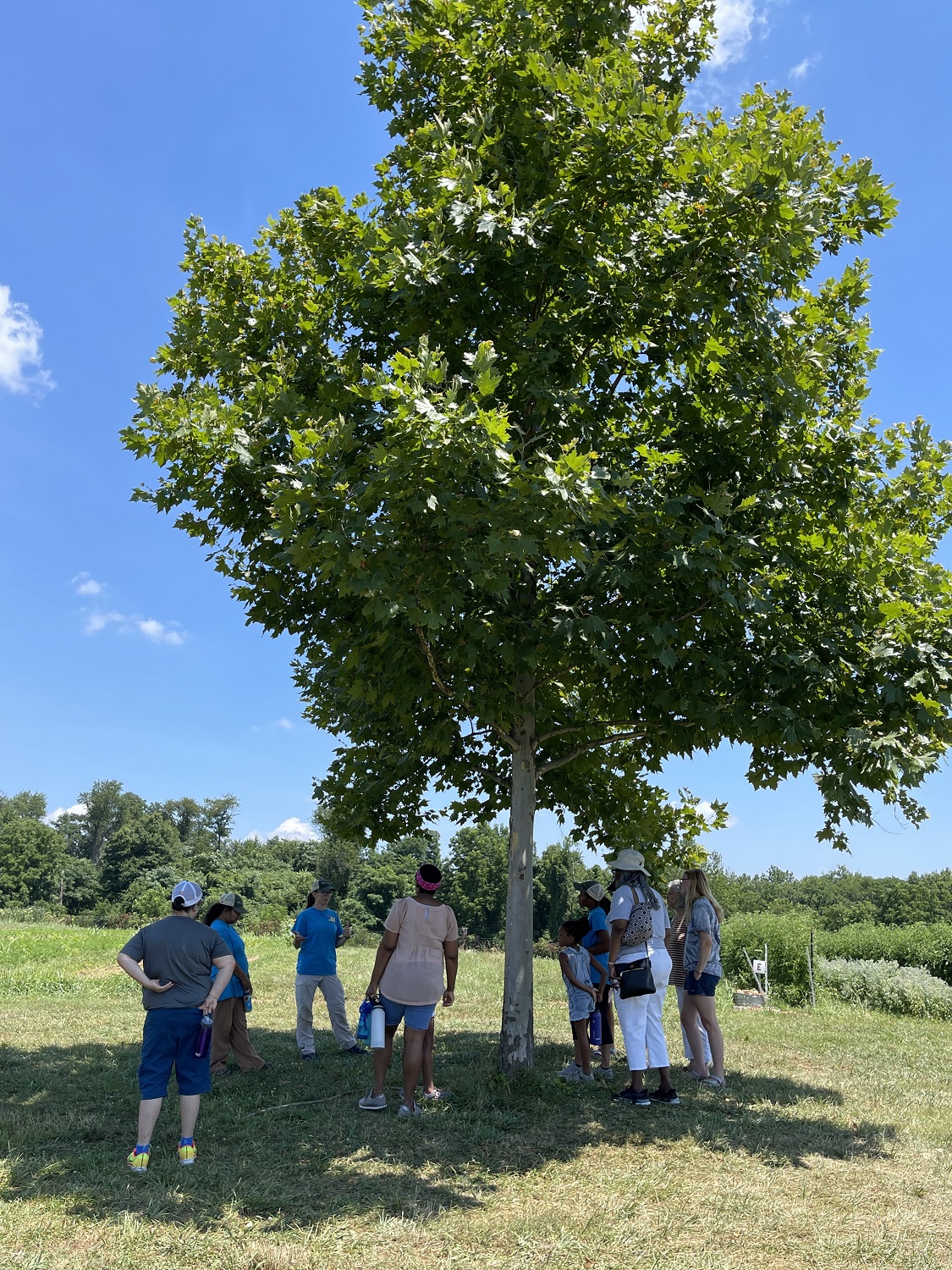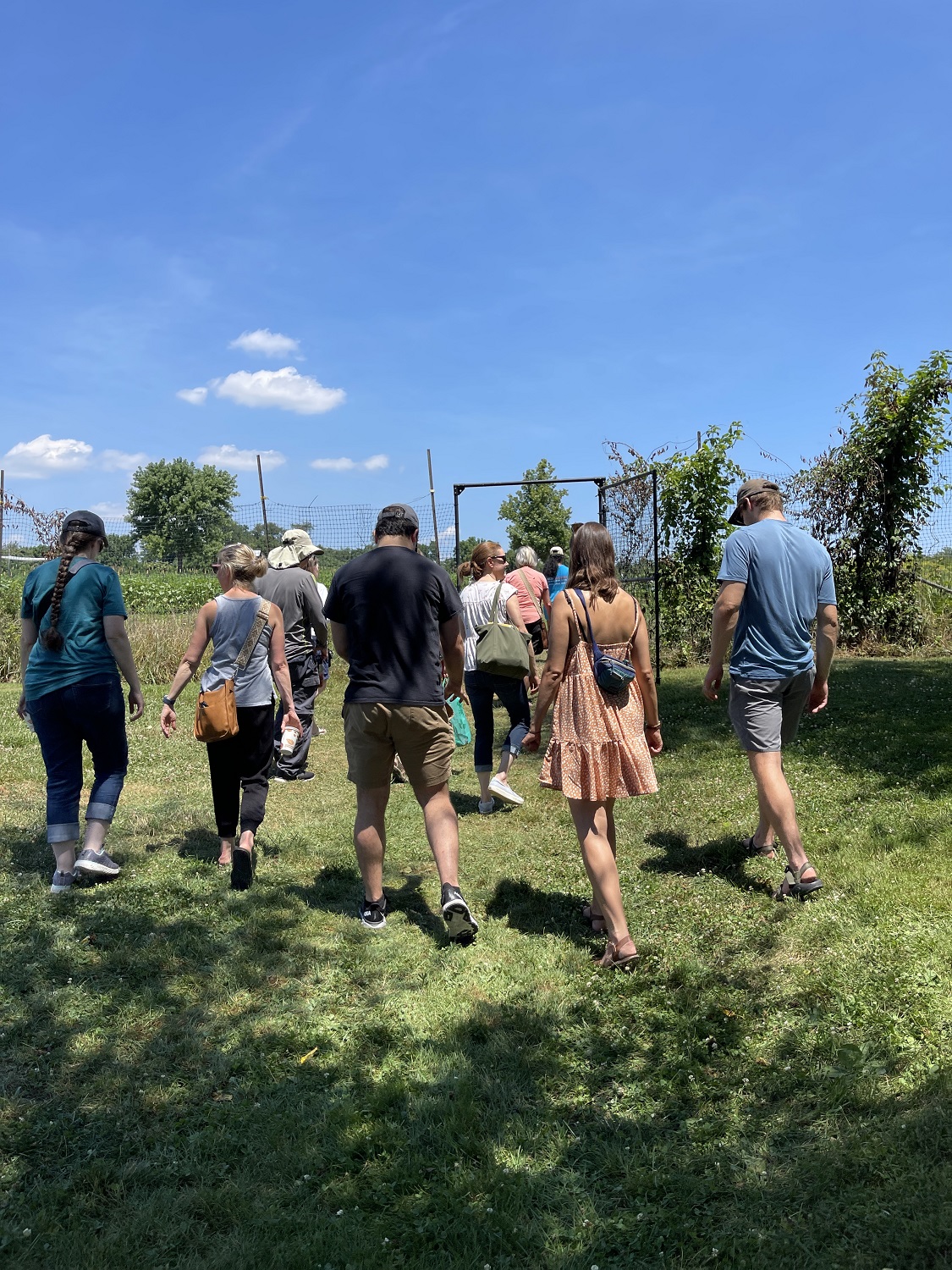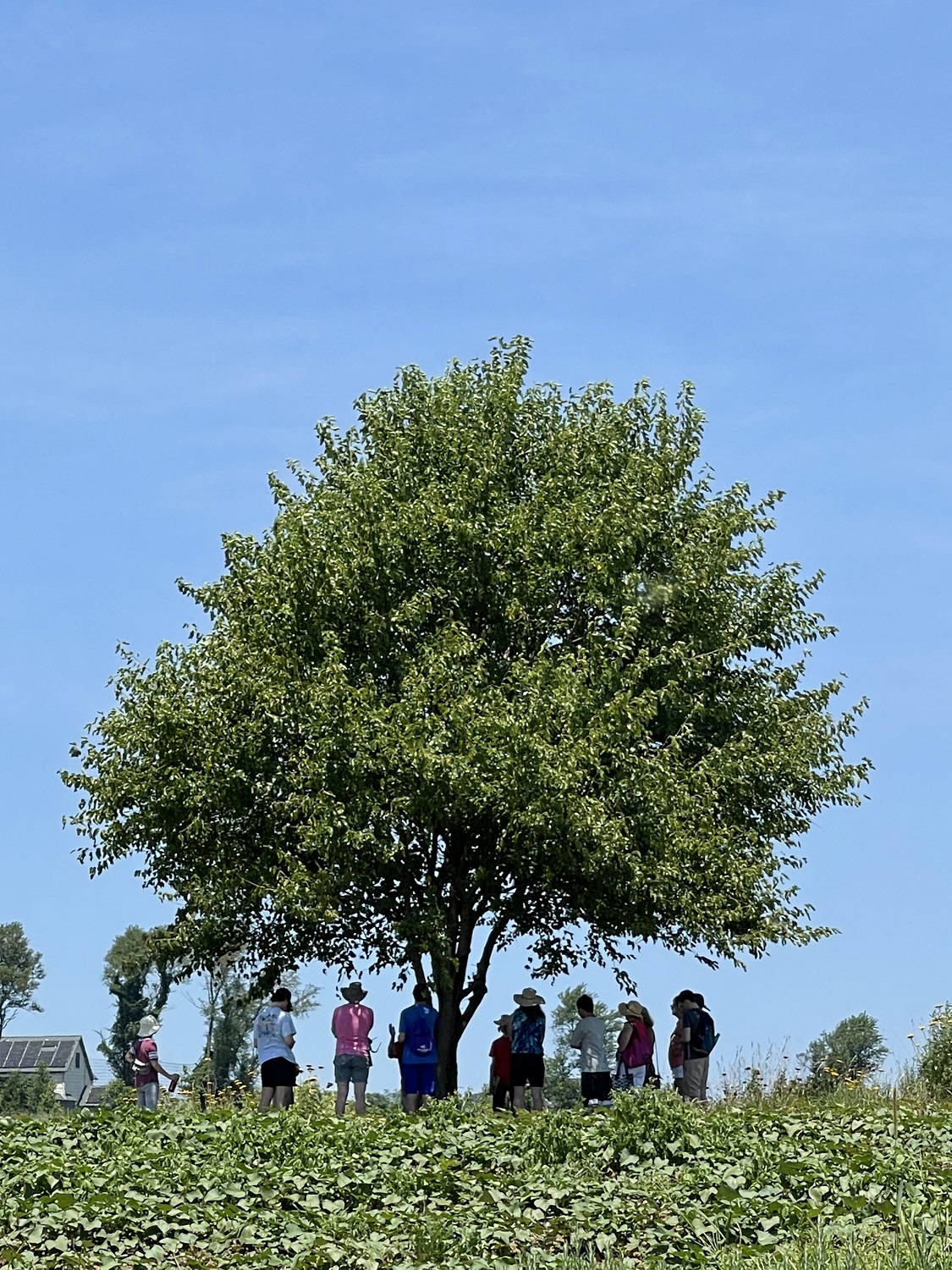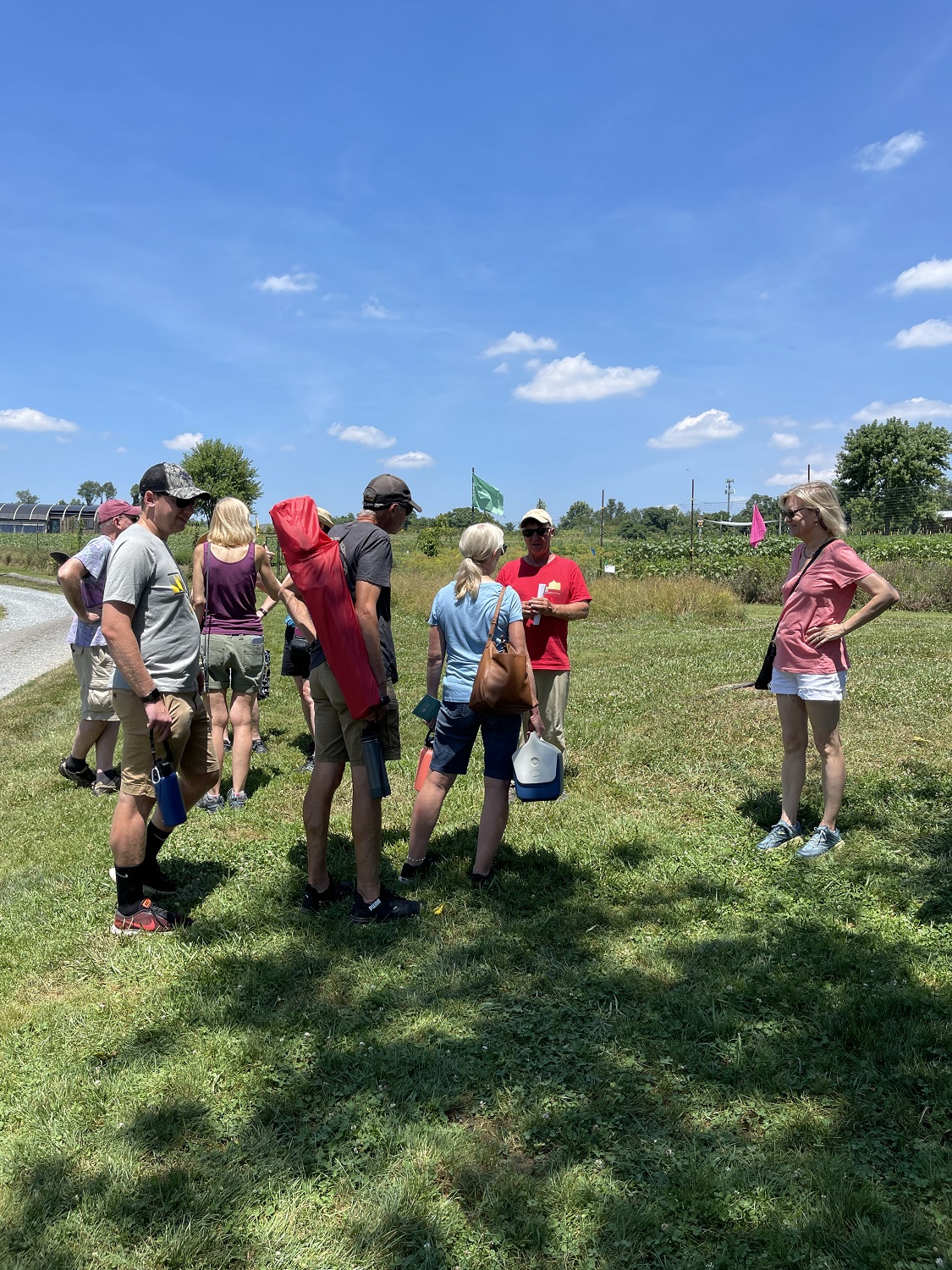 Historical reenactor Dr. Stonestreet led educational demonstrations on 19th-century medicine, farm life, and herbal remedies. Here are some photos of Dr. Stonestreet in action.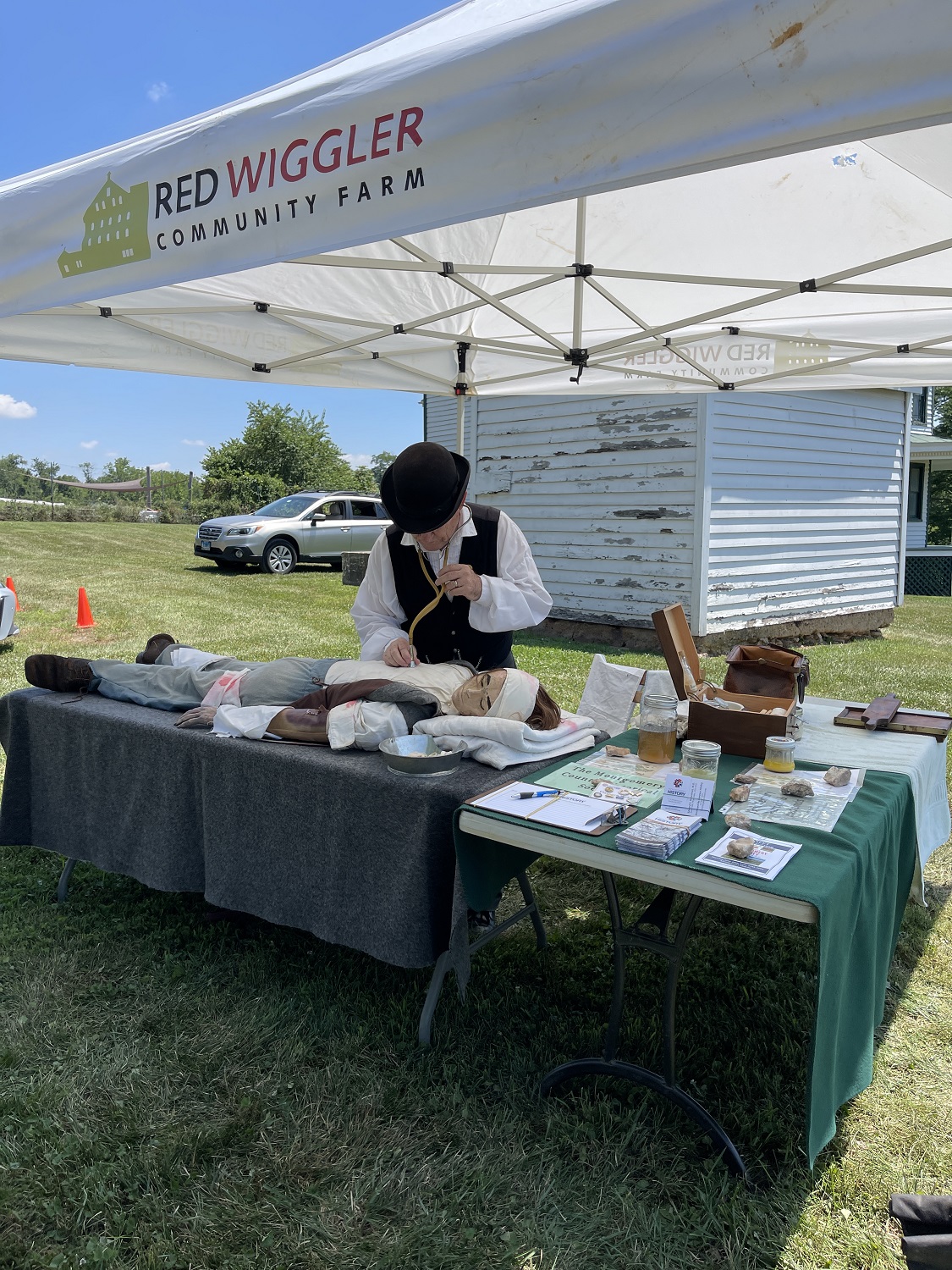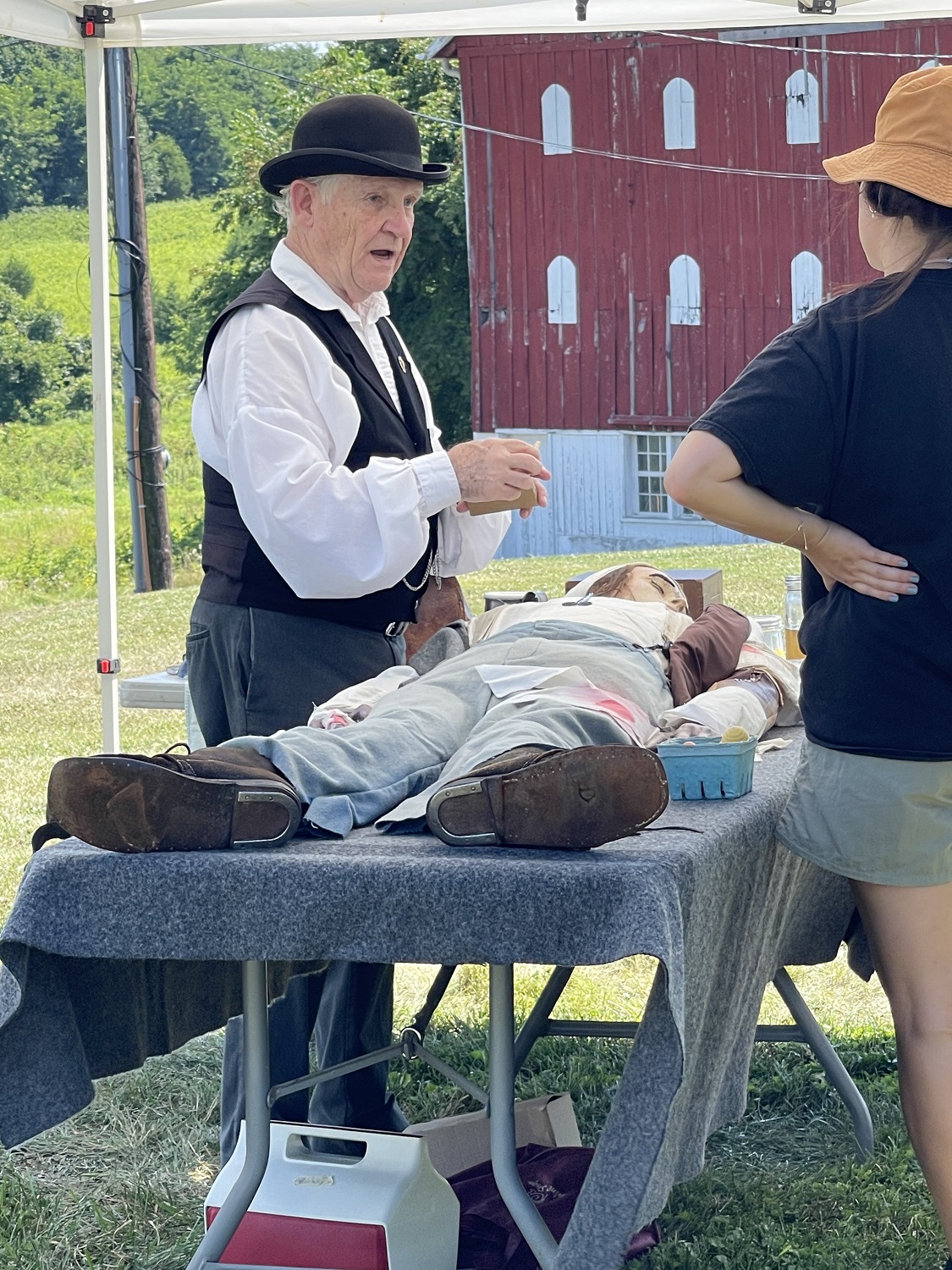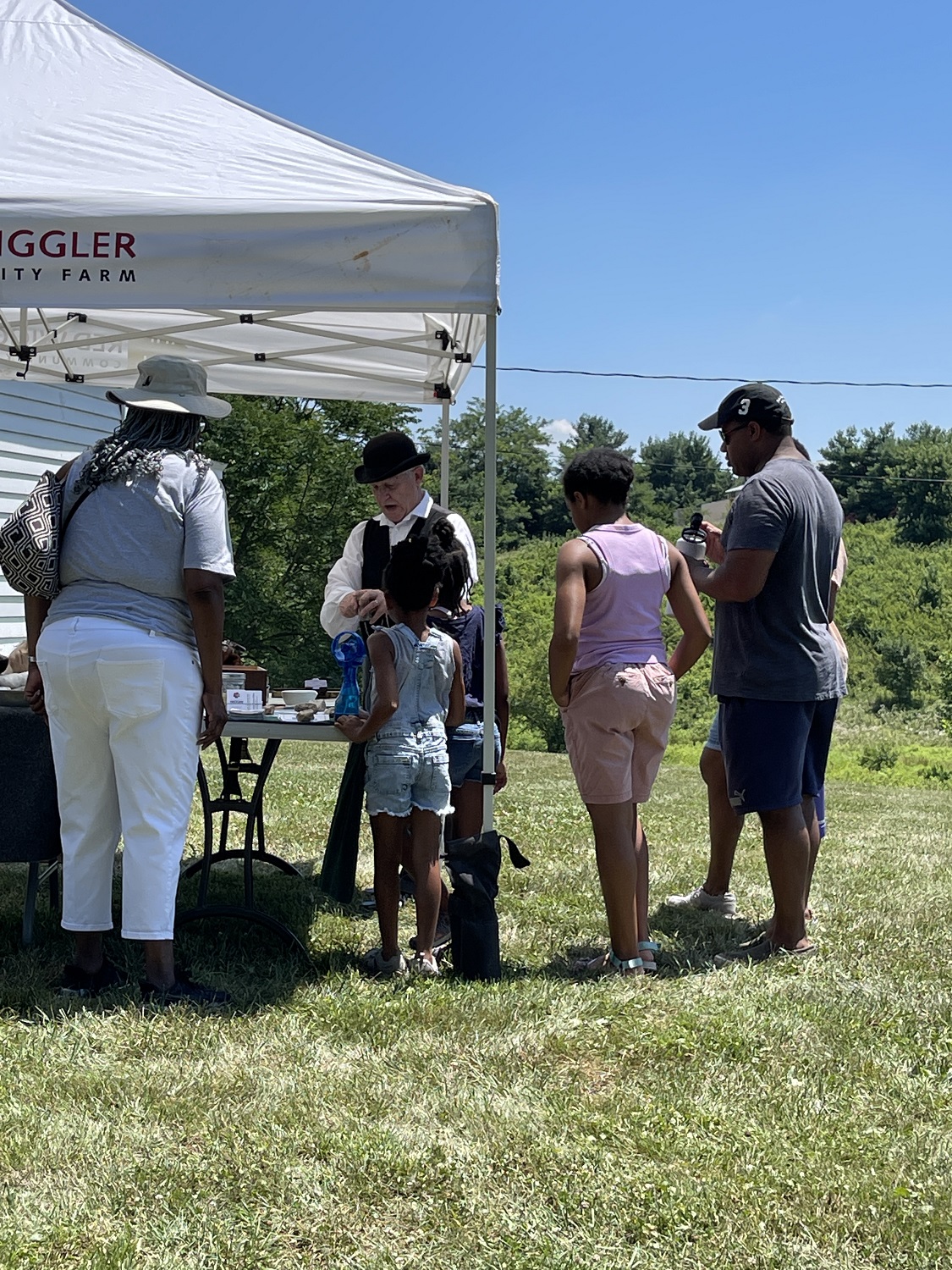 Attendees also enjoyed playing some lawn games and exploring our red pick-your-own area.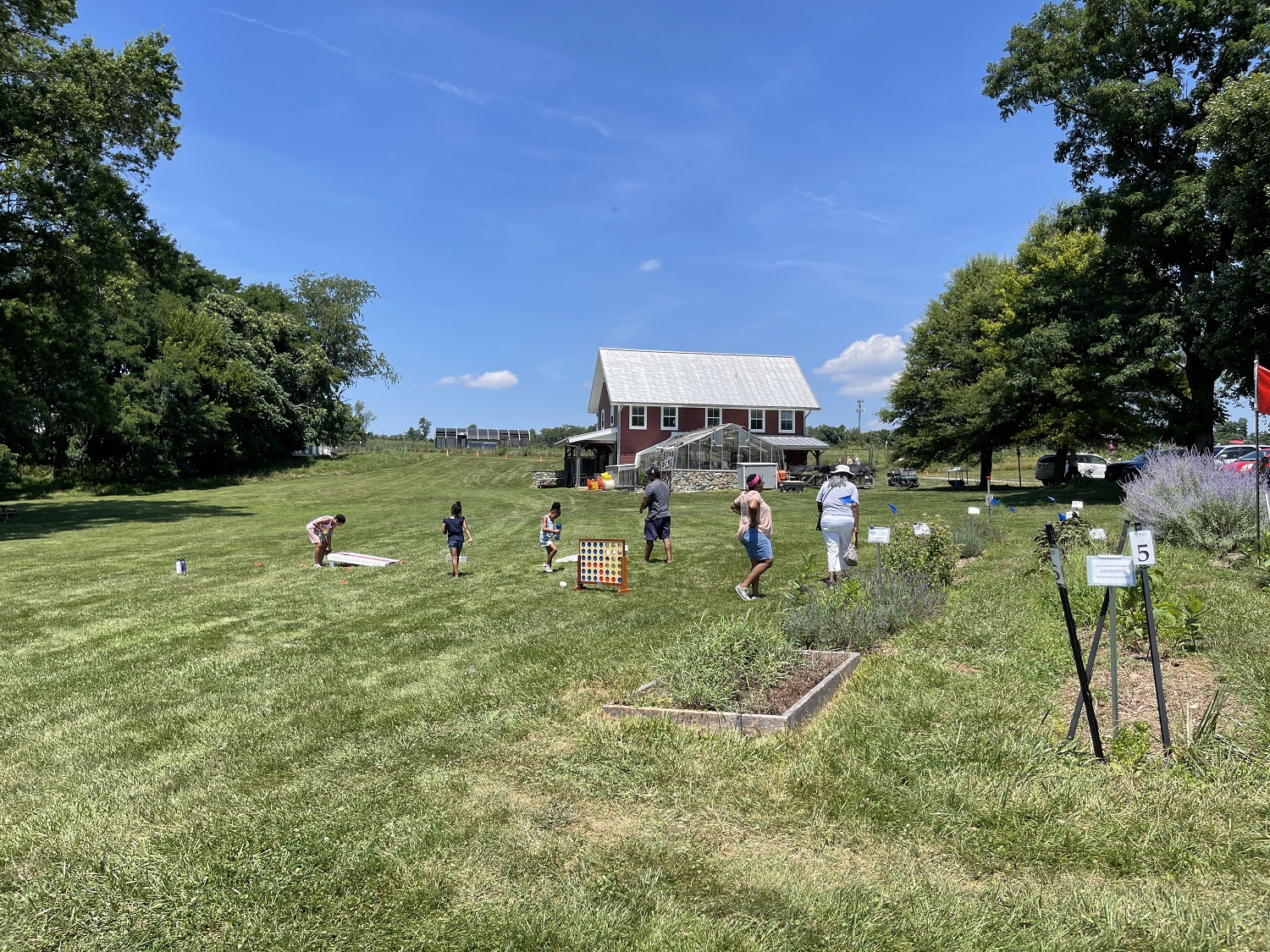 There were lots of activity in the barn as well. Visitors were able to sit and enjoy some tunes by Dr. Pumpkin, and they were able to enjoy some refreshing lemonade and water. Visitors also were able to purchase Red Wiggler organic veggies, BannerBee honey and other honey products, and Red Wiggler hats, tee-shirts, and hoodies.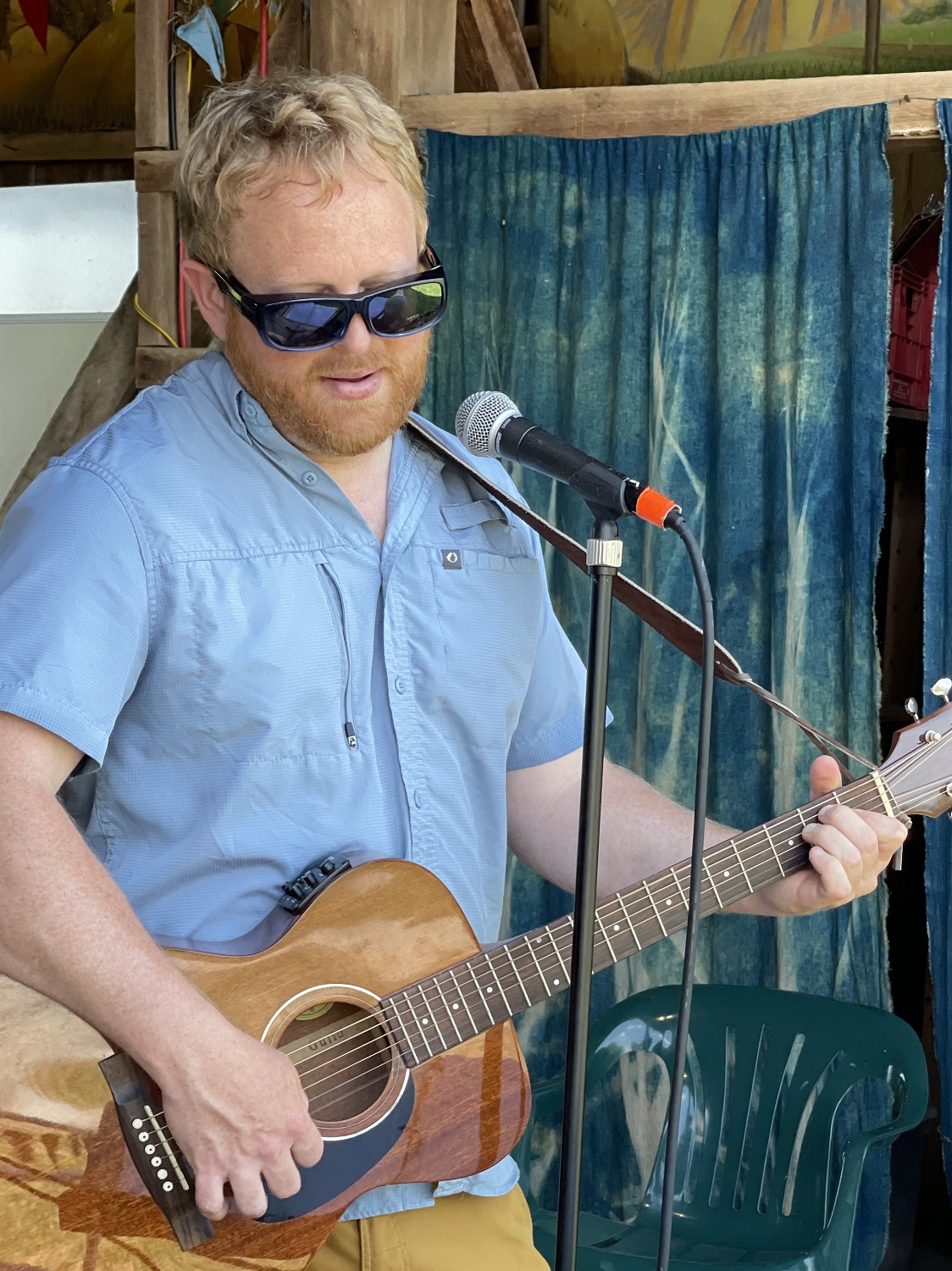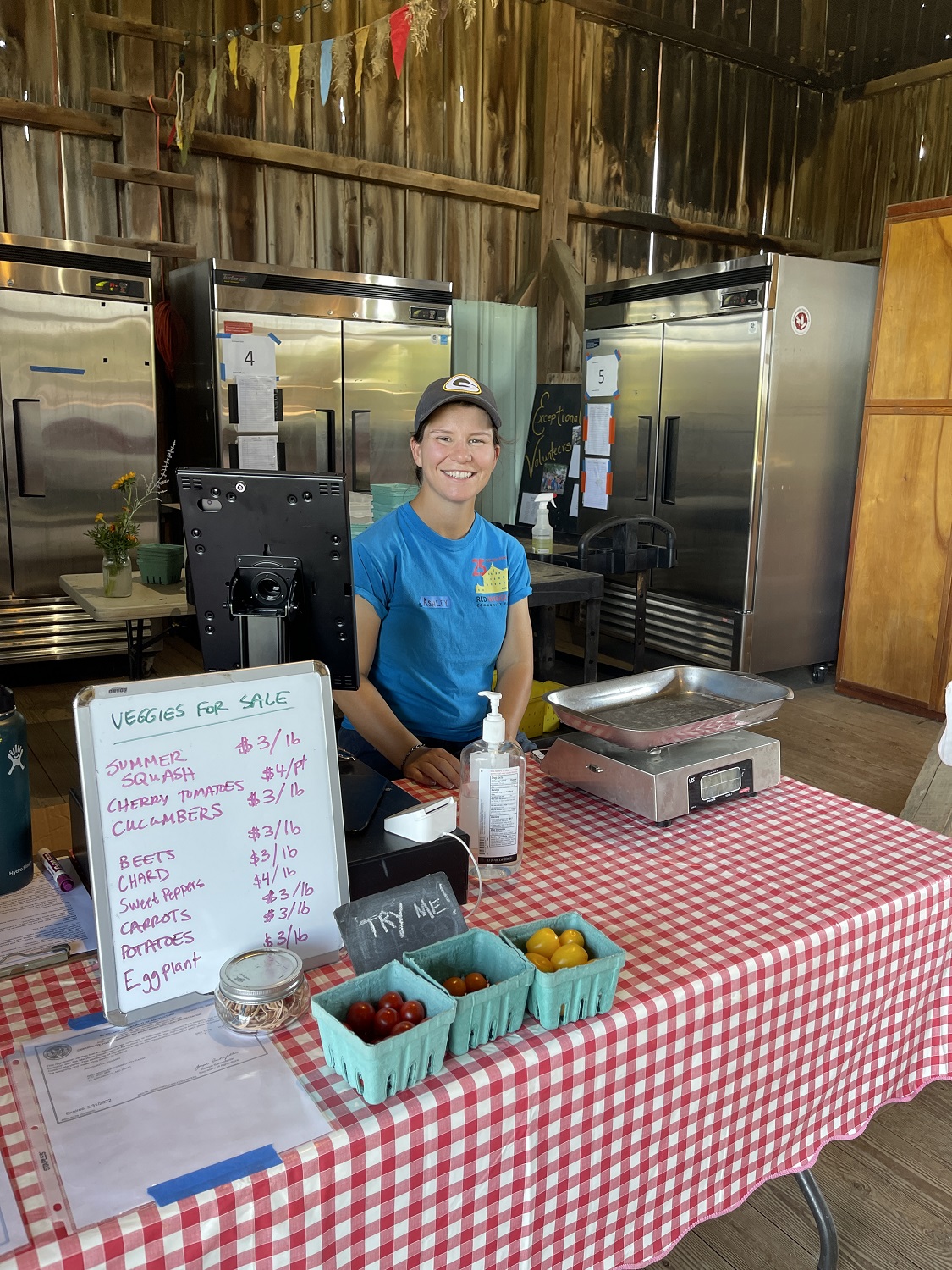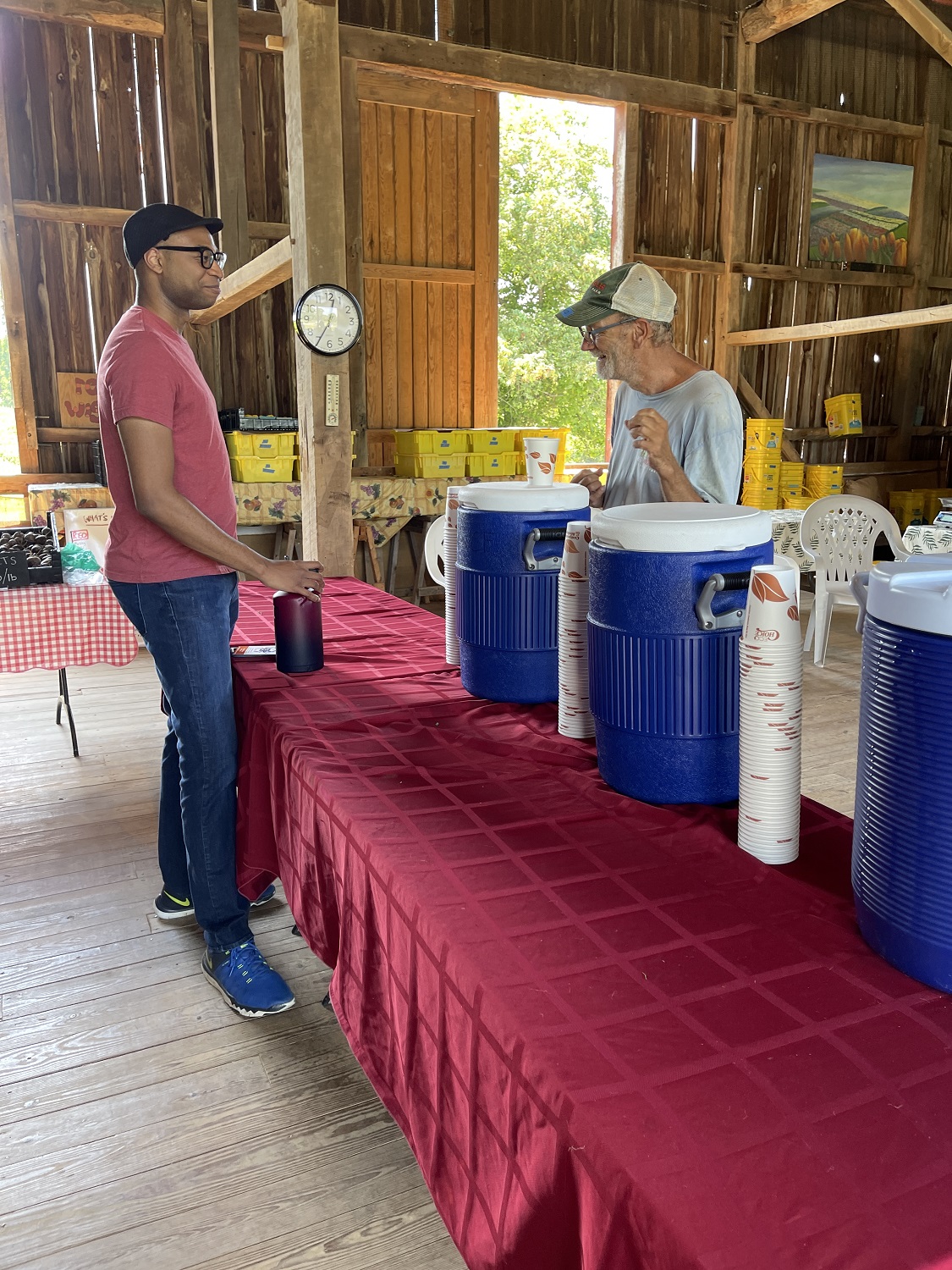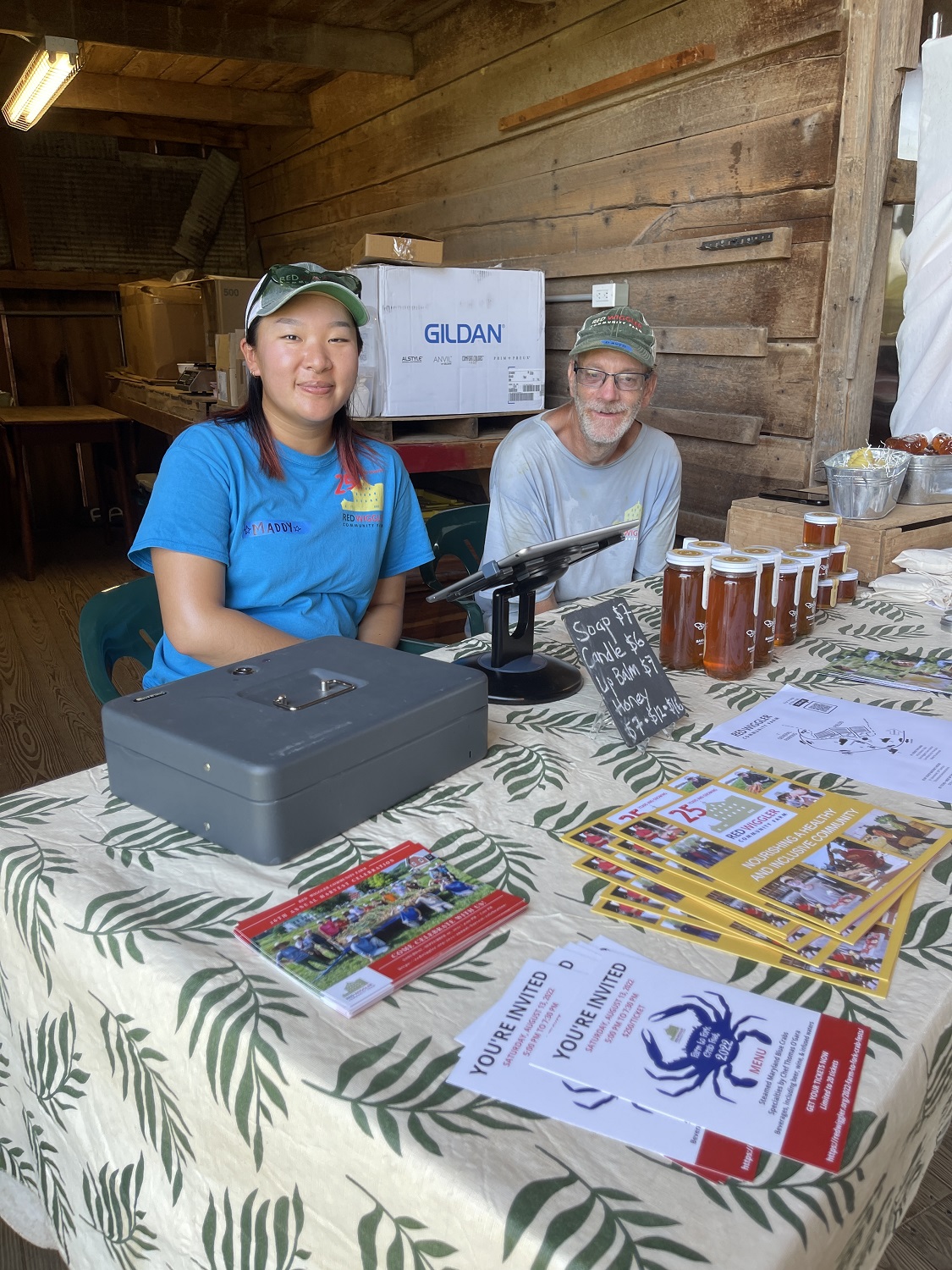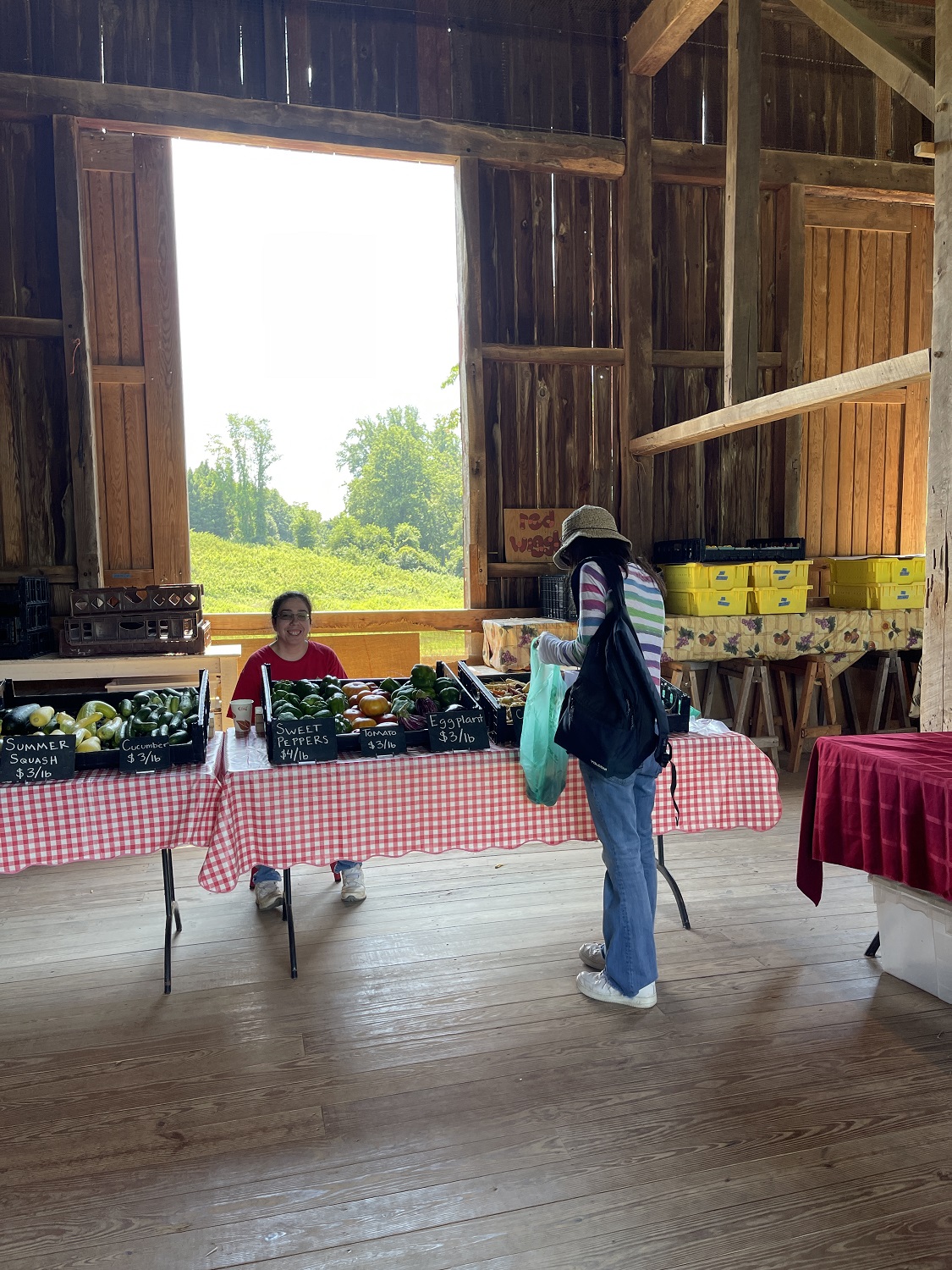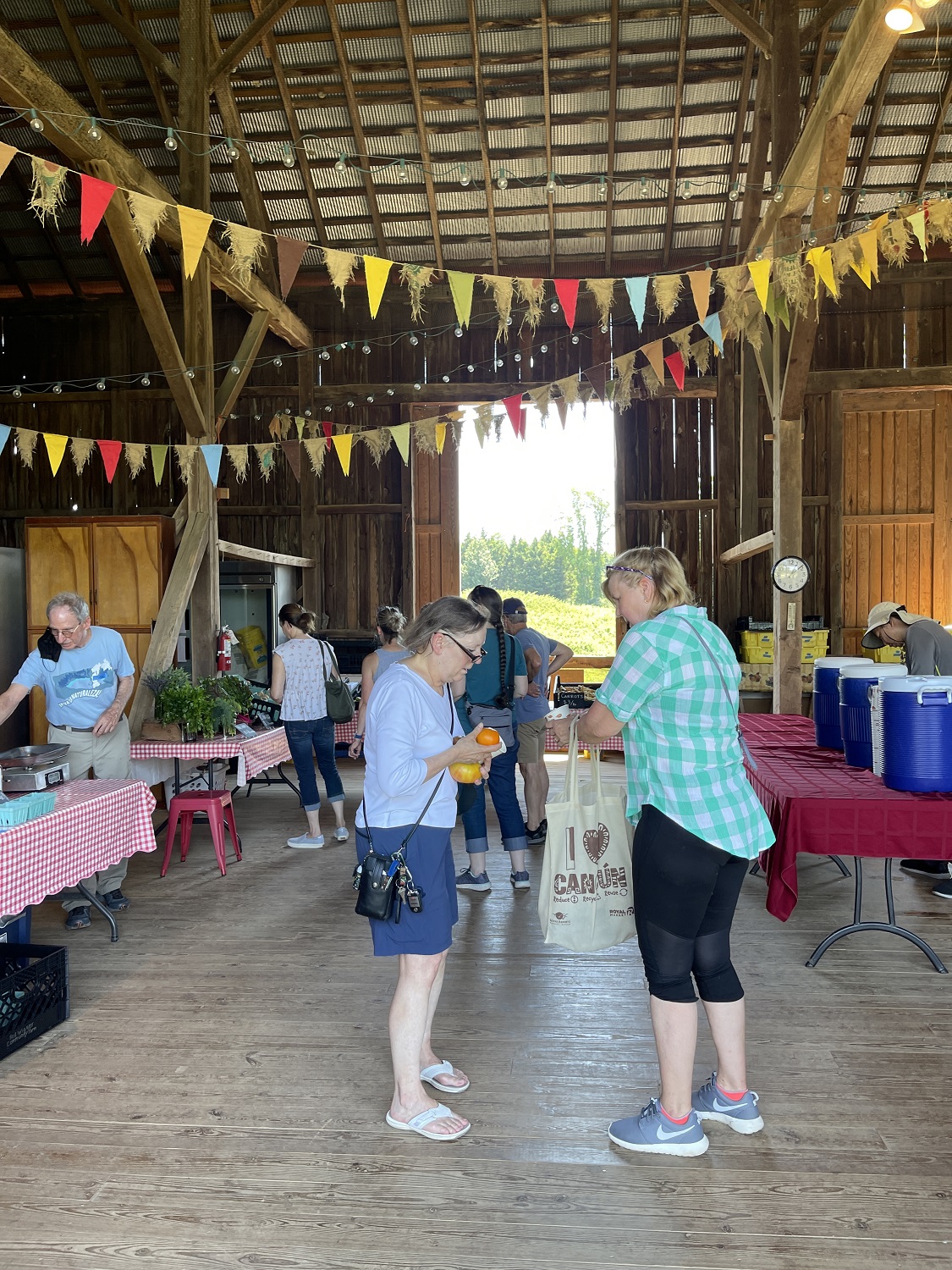 Thank you again to everyone who made it to our farm! And if you missed this year's MoCo Farm Tour and Harvest Sale, we look forward to seeing you on the farm another time soon!