This winter, Red Wiggler Growers, staff, and volunteers have ventured out together to take nature walks and learn more about our local environment and community.
In March, we visited the Glenstone Museum in Potomac, Maryland, and we learned all about their environmental stewardship initiatives, saw the biggest sycamore tree transplant in Maryland, and heard about how Jeff Koons' famous living flower sculpture, Split Rocker, gets maintained! (Hint: it's a LOT of transplanting).
Here are a few photos from our Glenstone visit.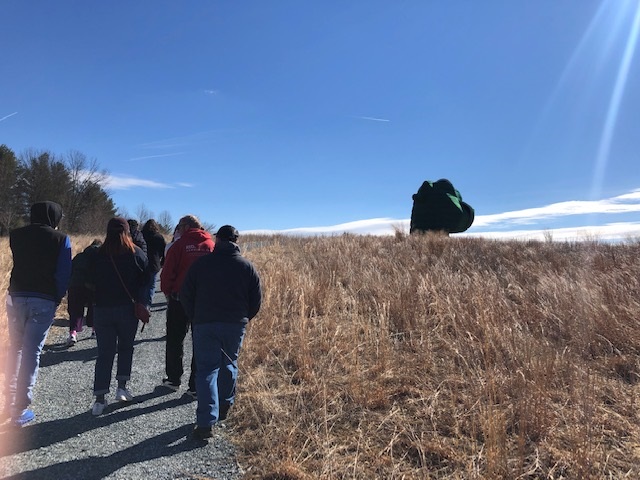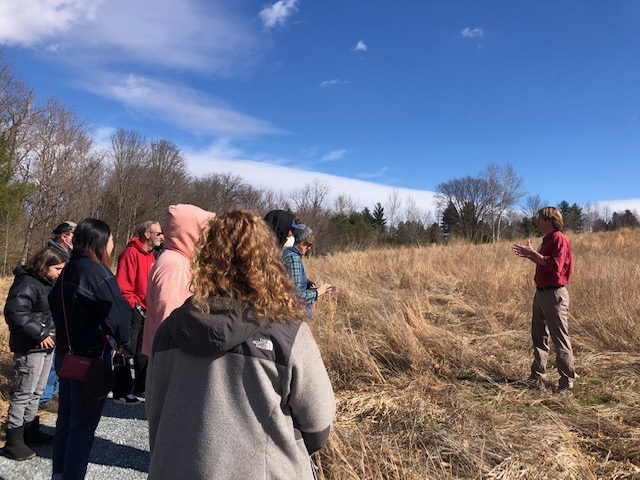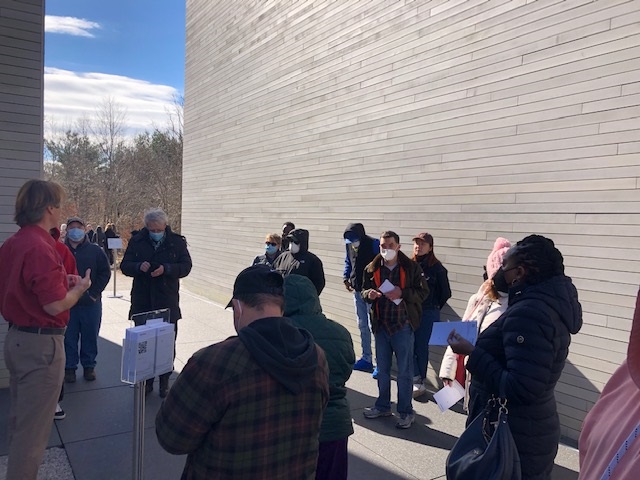 Thursday, April 7, 2022, was the fourth and final community day for the 2022 winter program. Growers, other Red Wiggler staff, and volunteers visited Brookside Gardens in Wheaton, MD.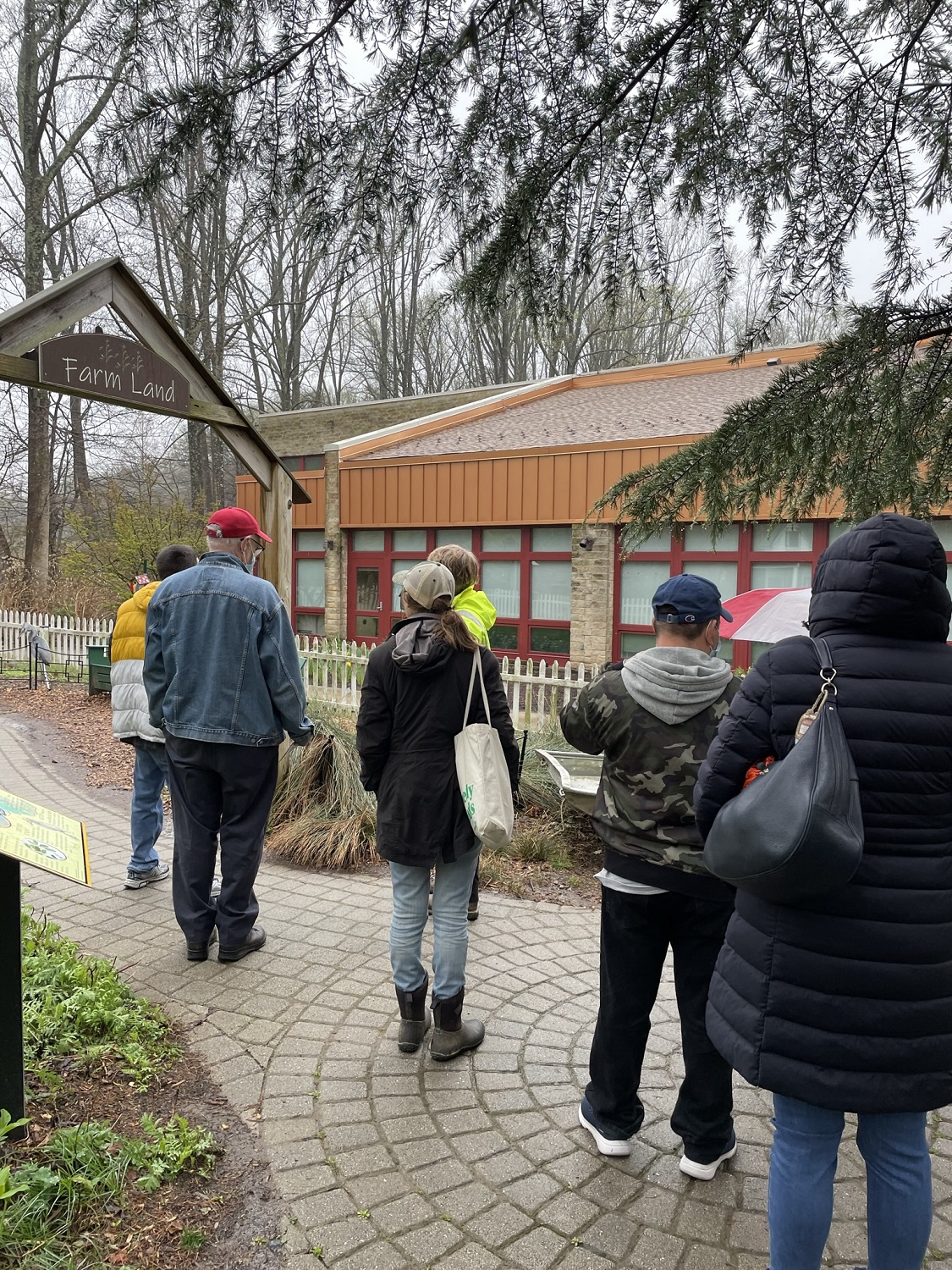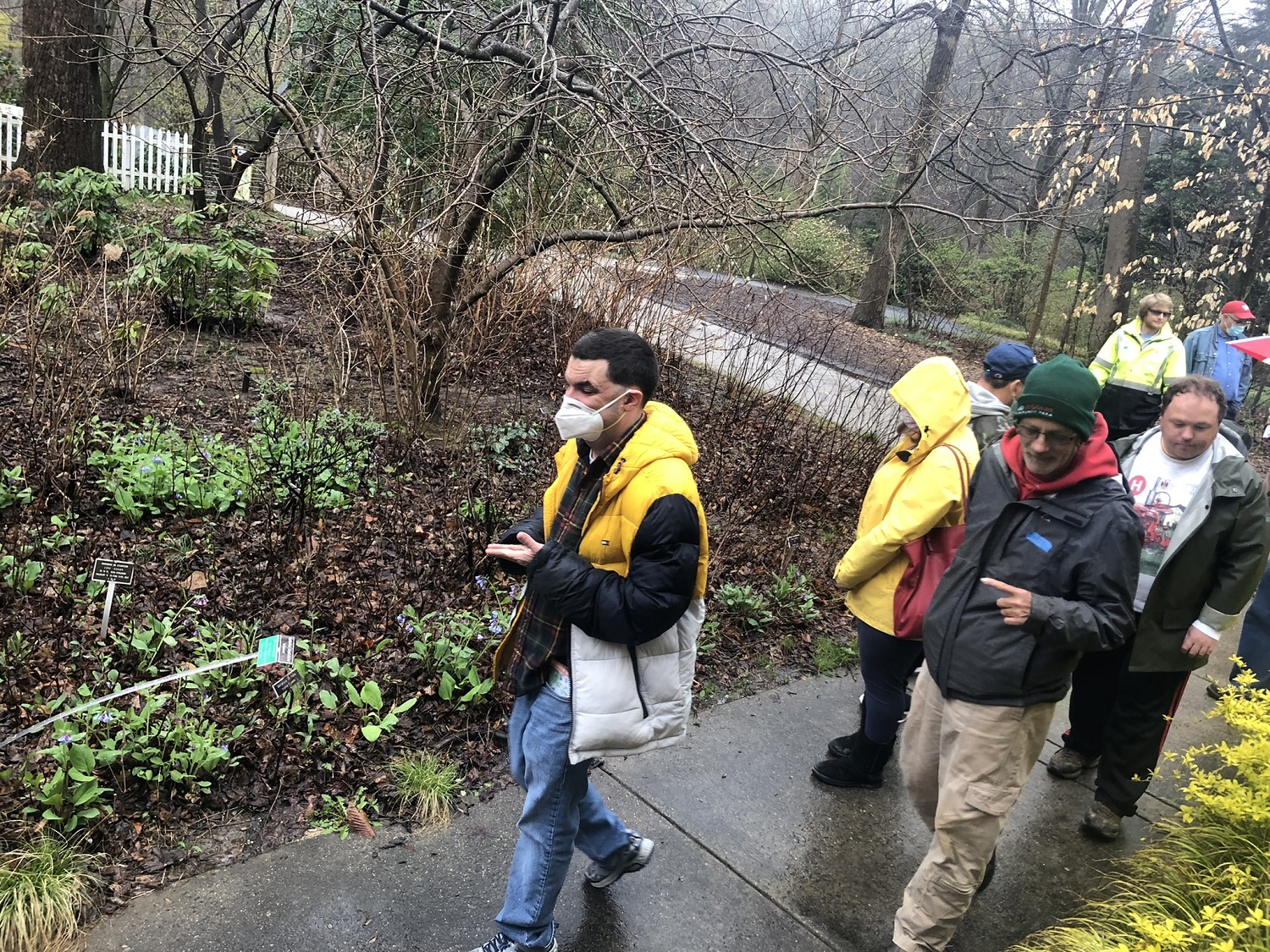 We had a guided tour from a staff horticulturalist who led our group through the various gardens, including the Winter Garden, Fragrance Garden, Perennial Garden, and Rose Gardens, as well as the conservatory holding lots of beautiful tropical plants!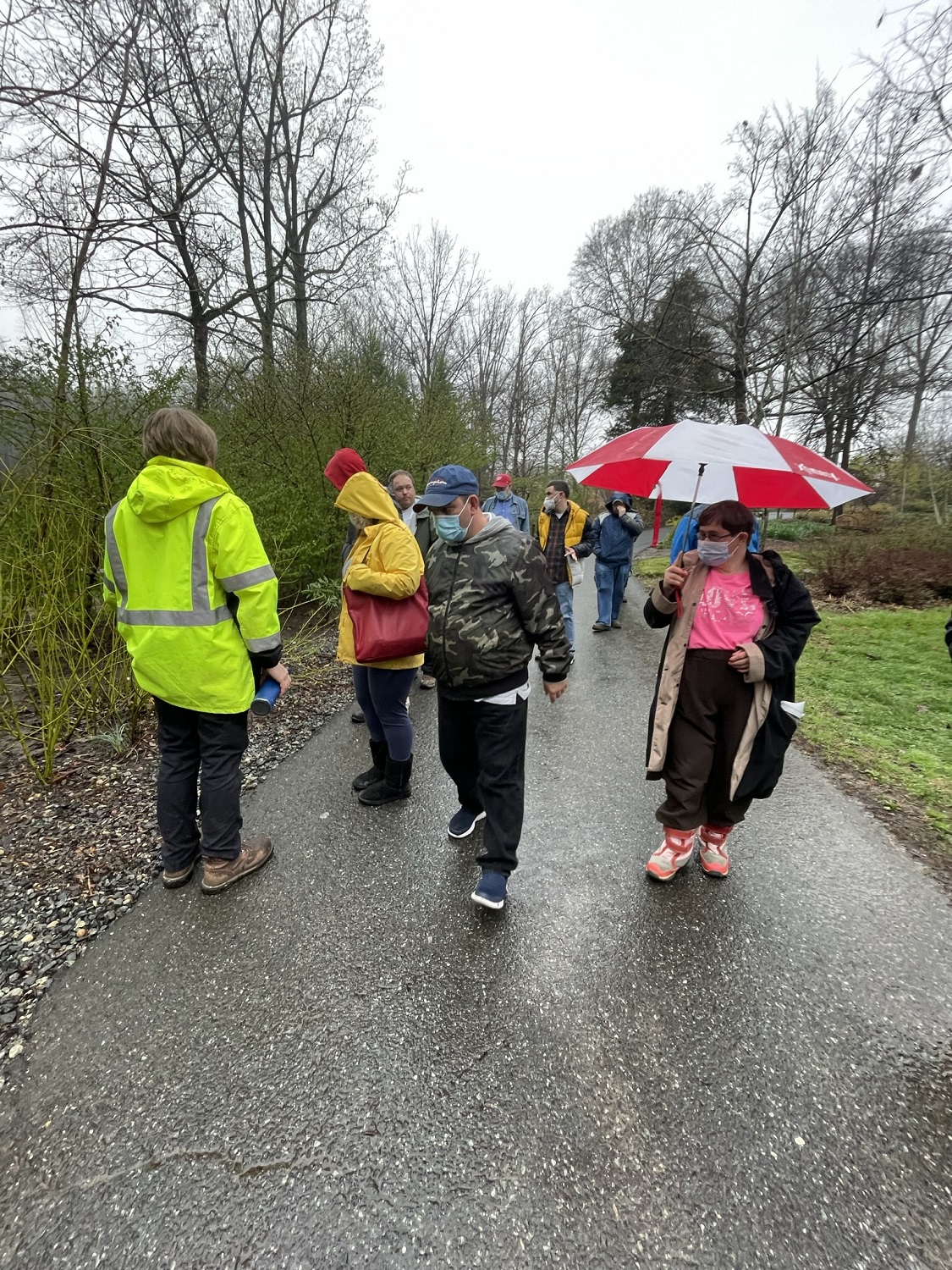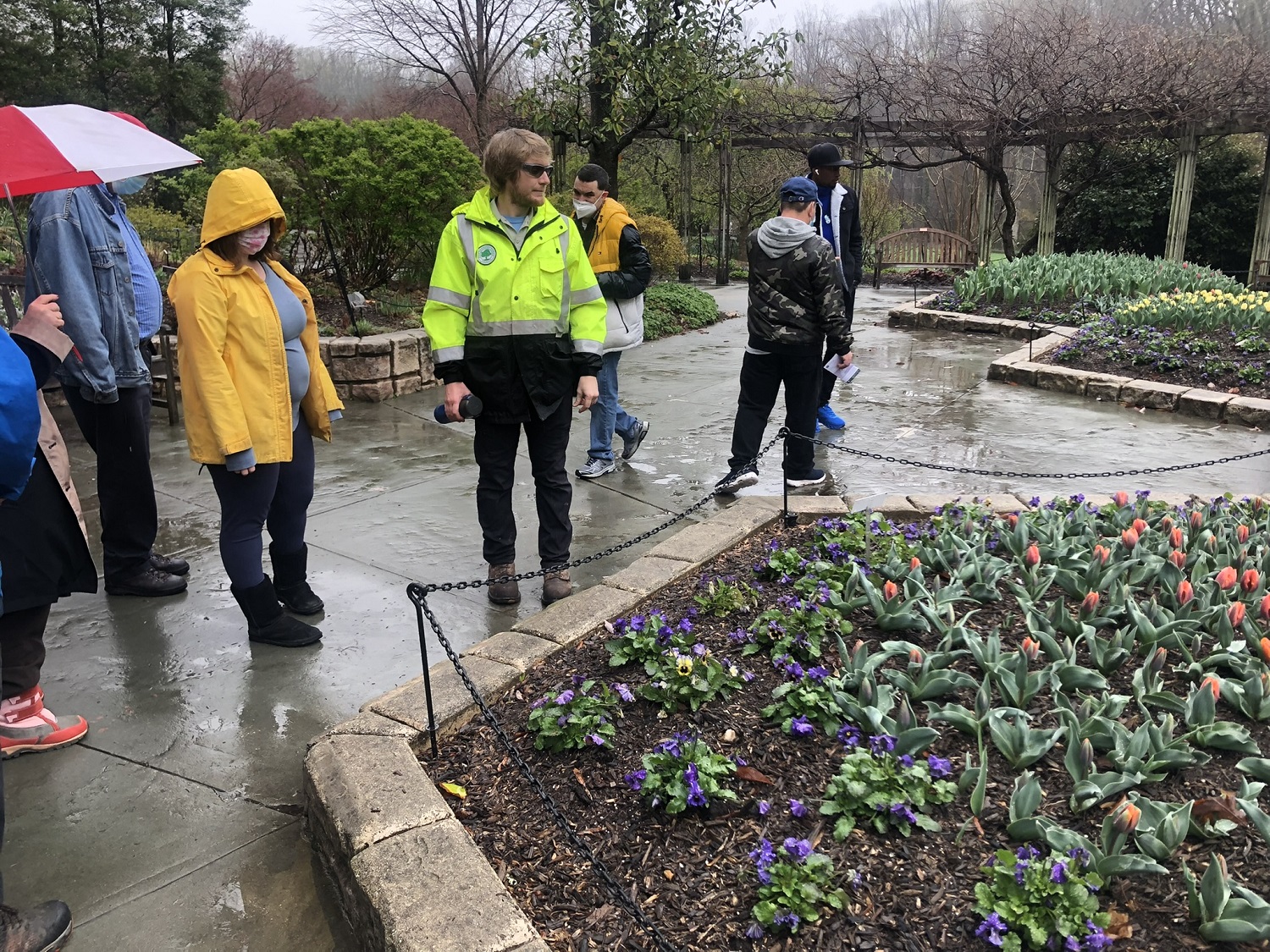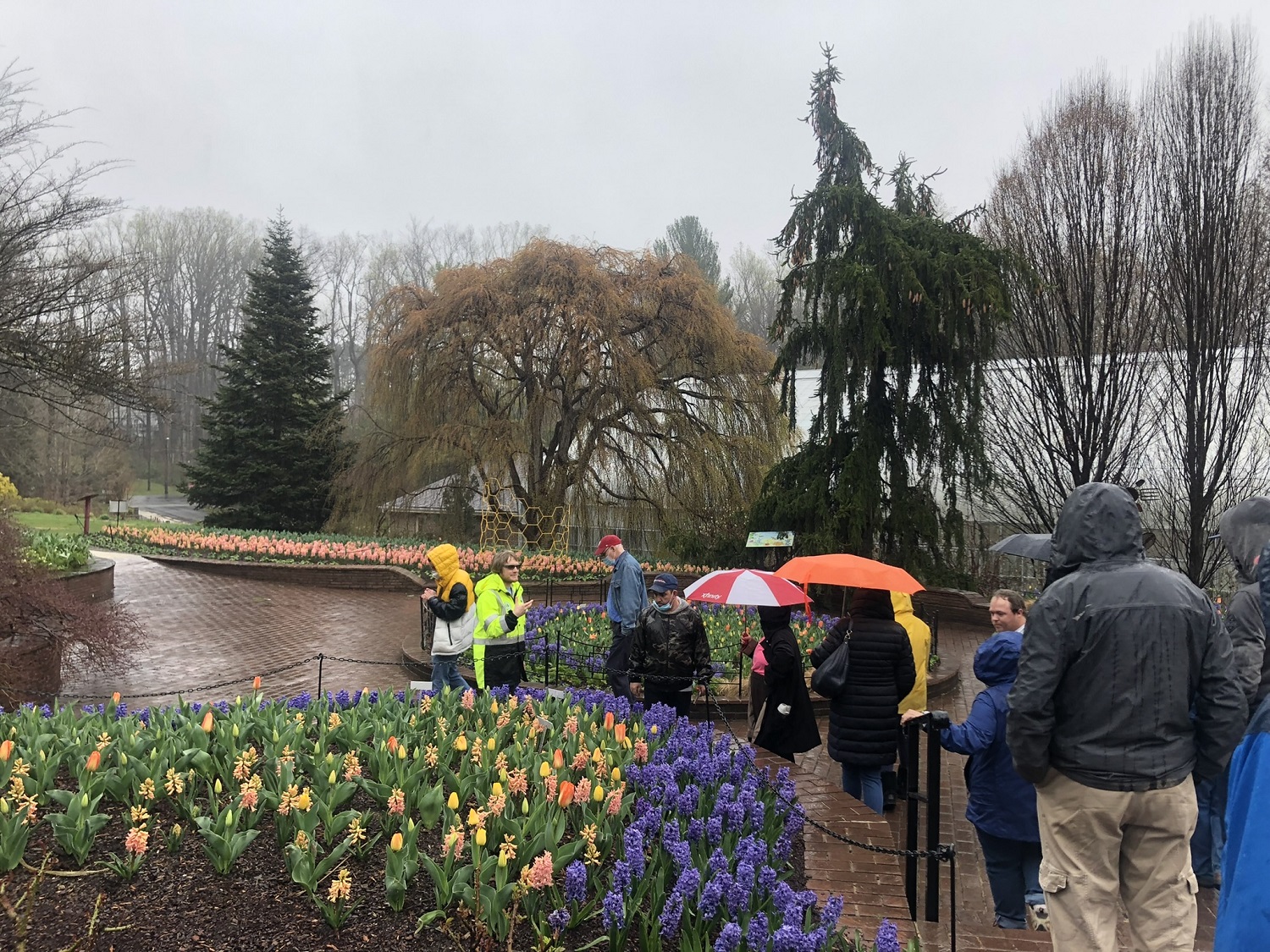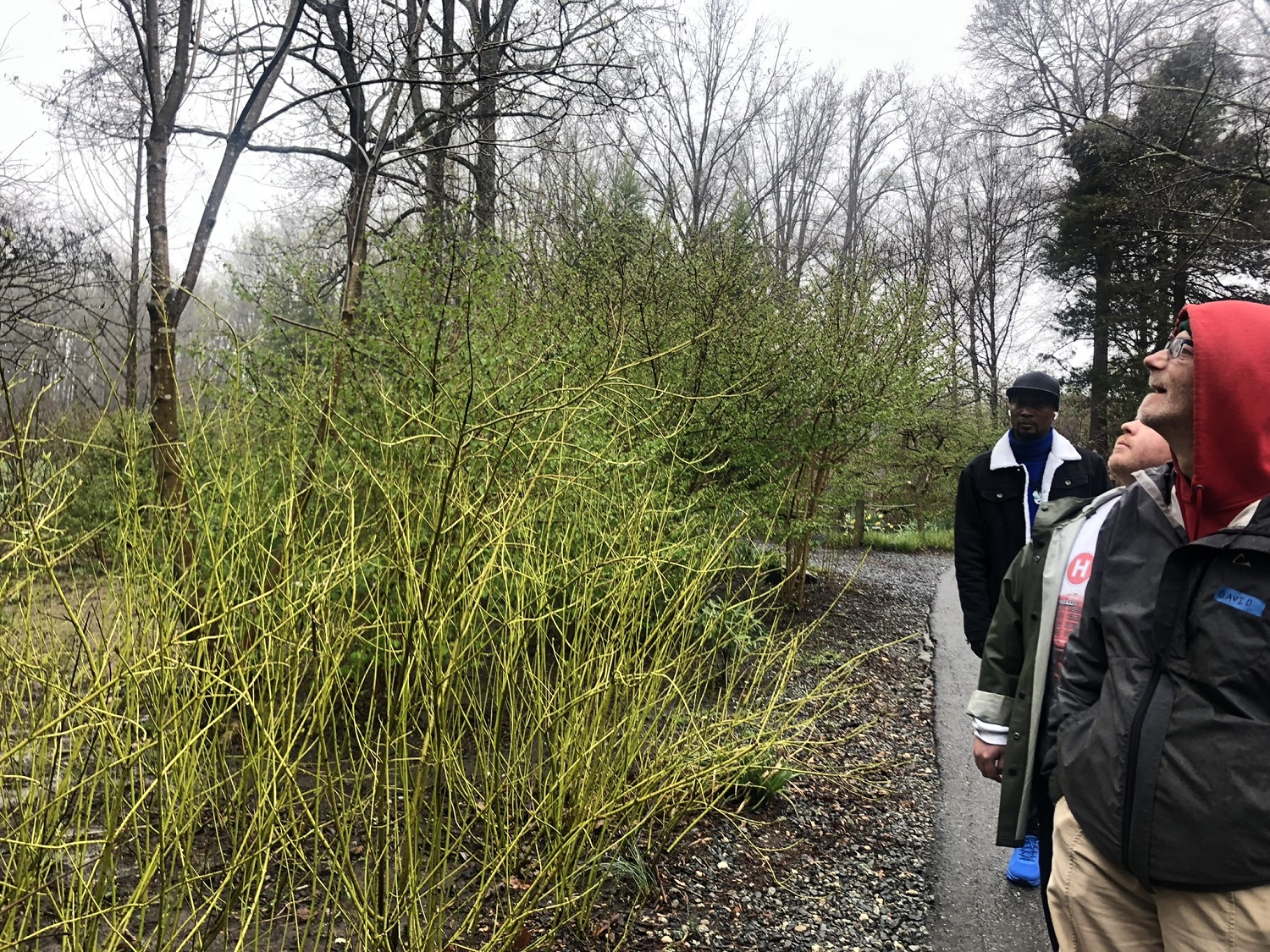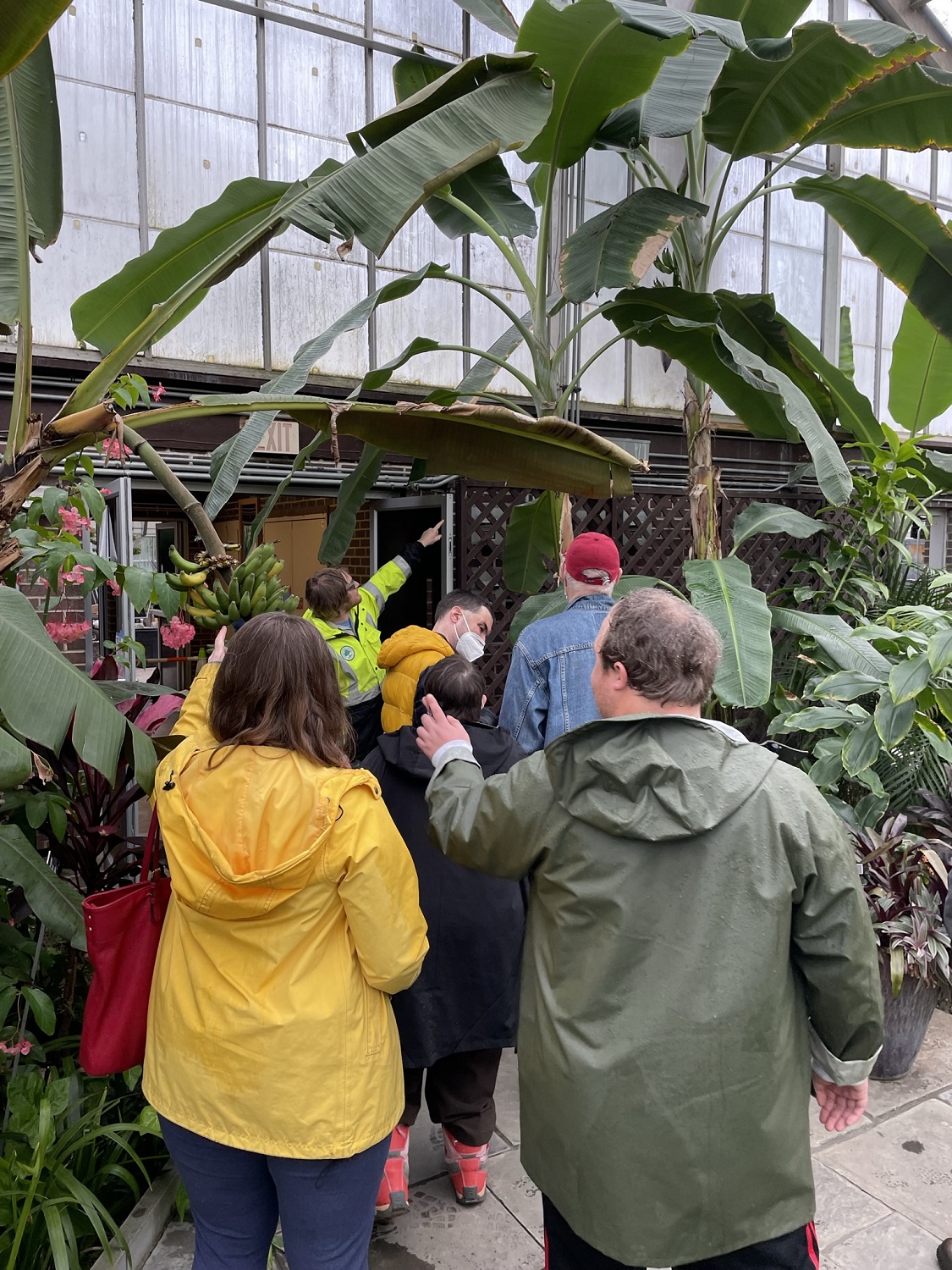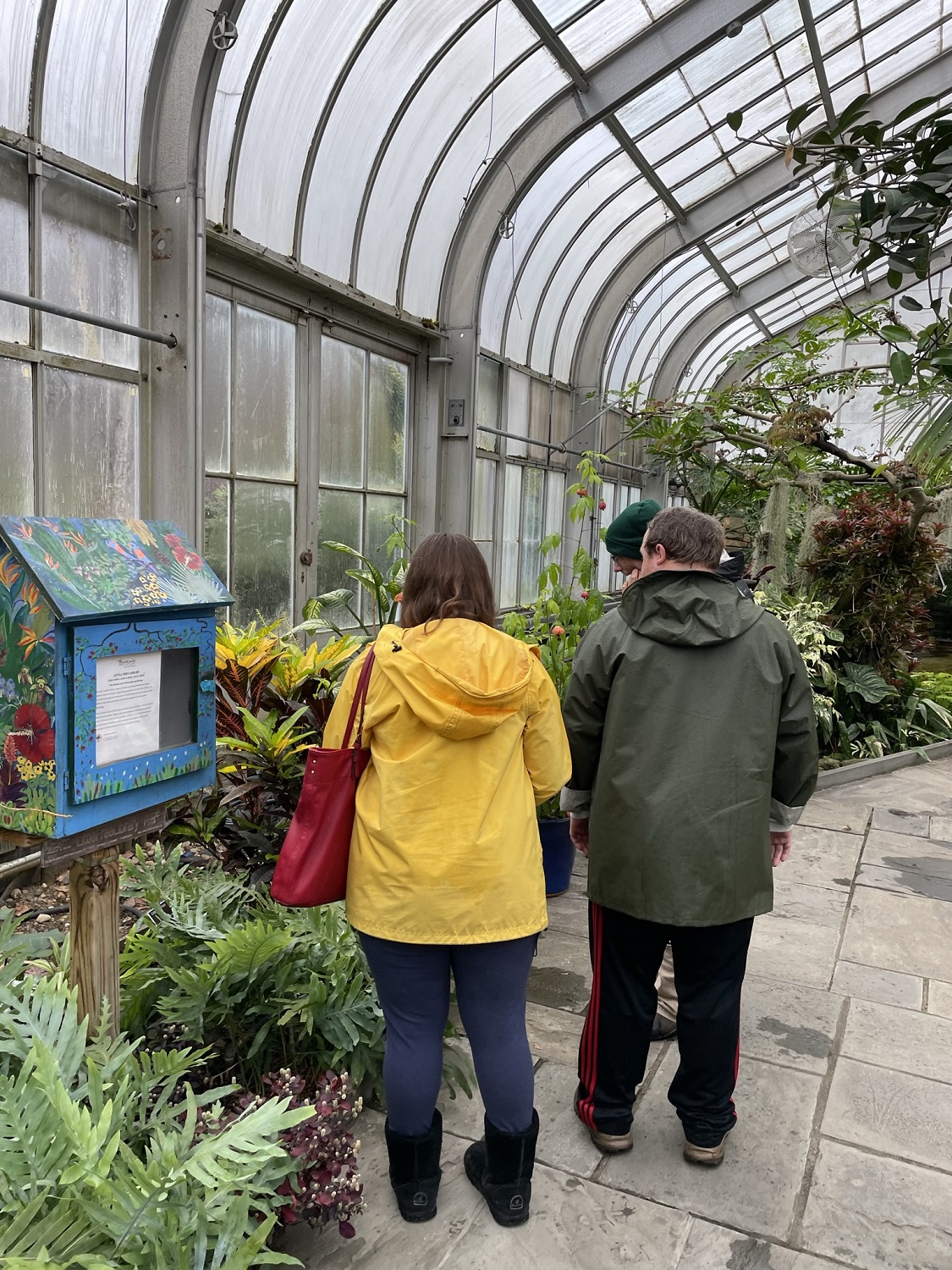 Highlights included the thousands of daffodils and heavenly-smelling hyacinths currently in bloom. Everyone got a chance to smell other flowers as well.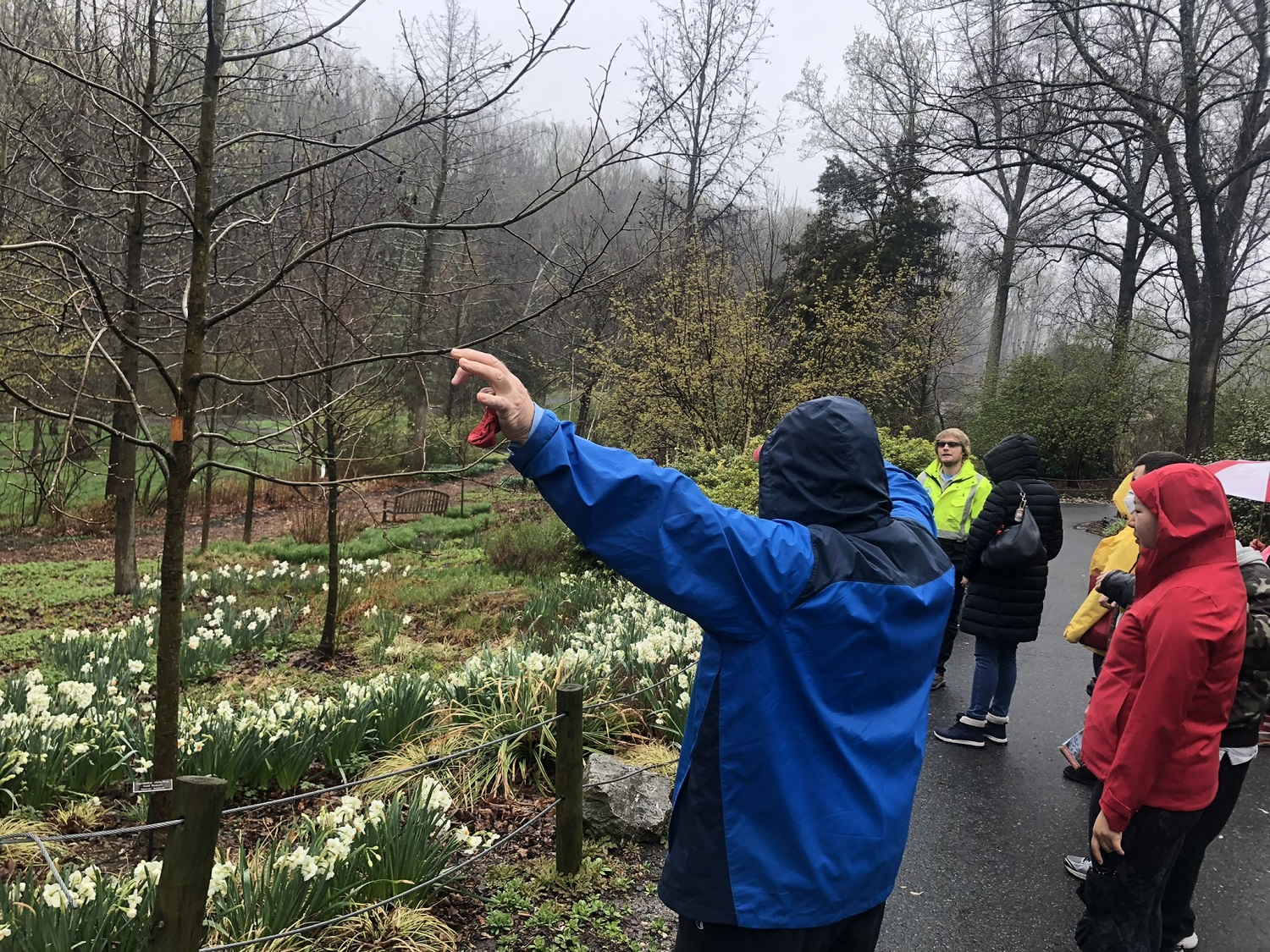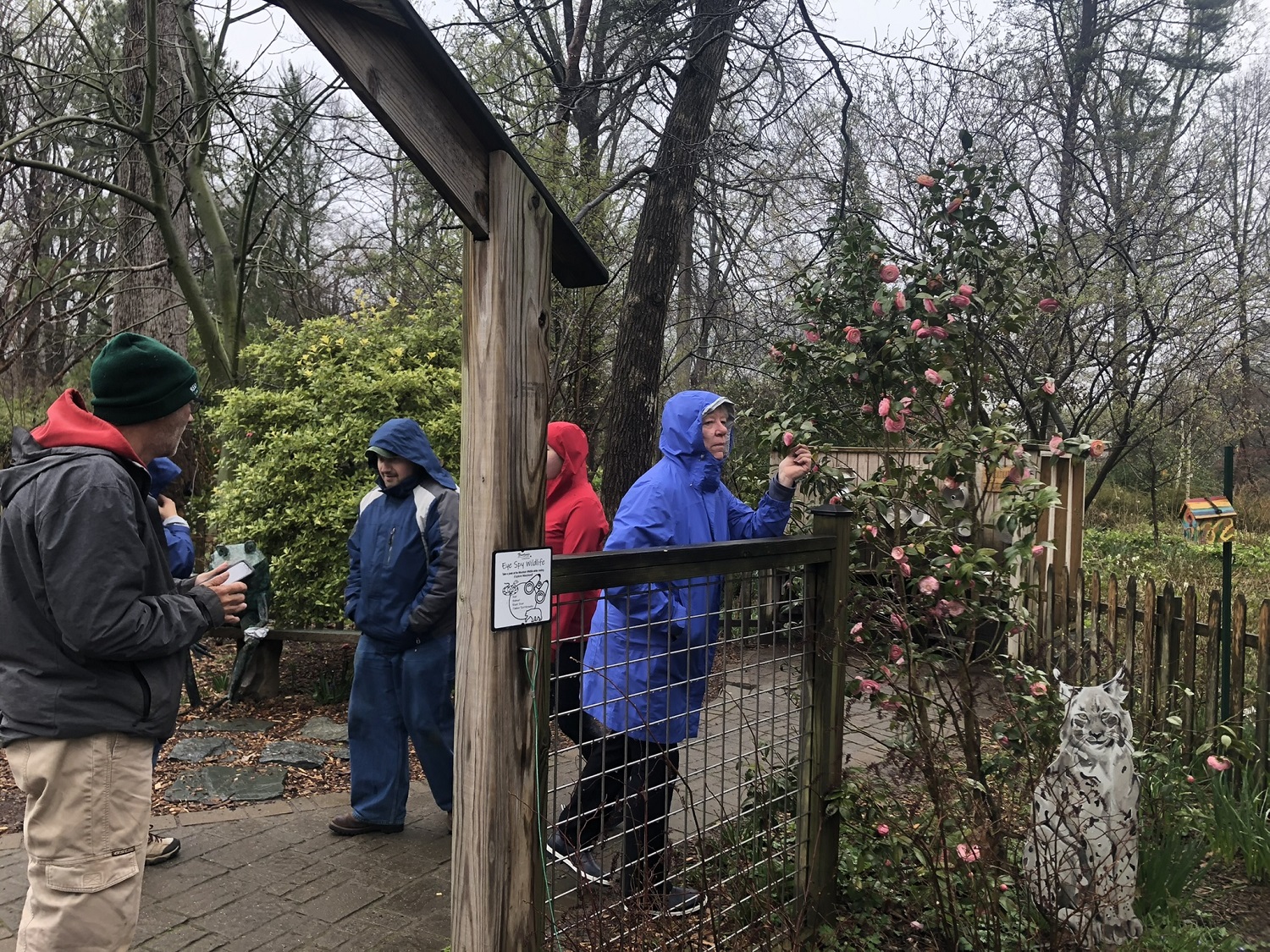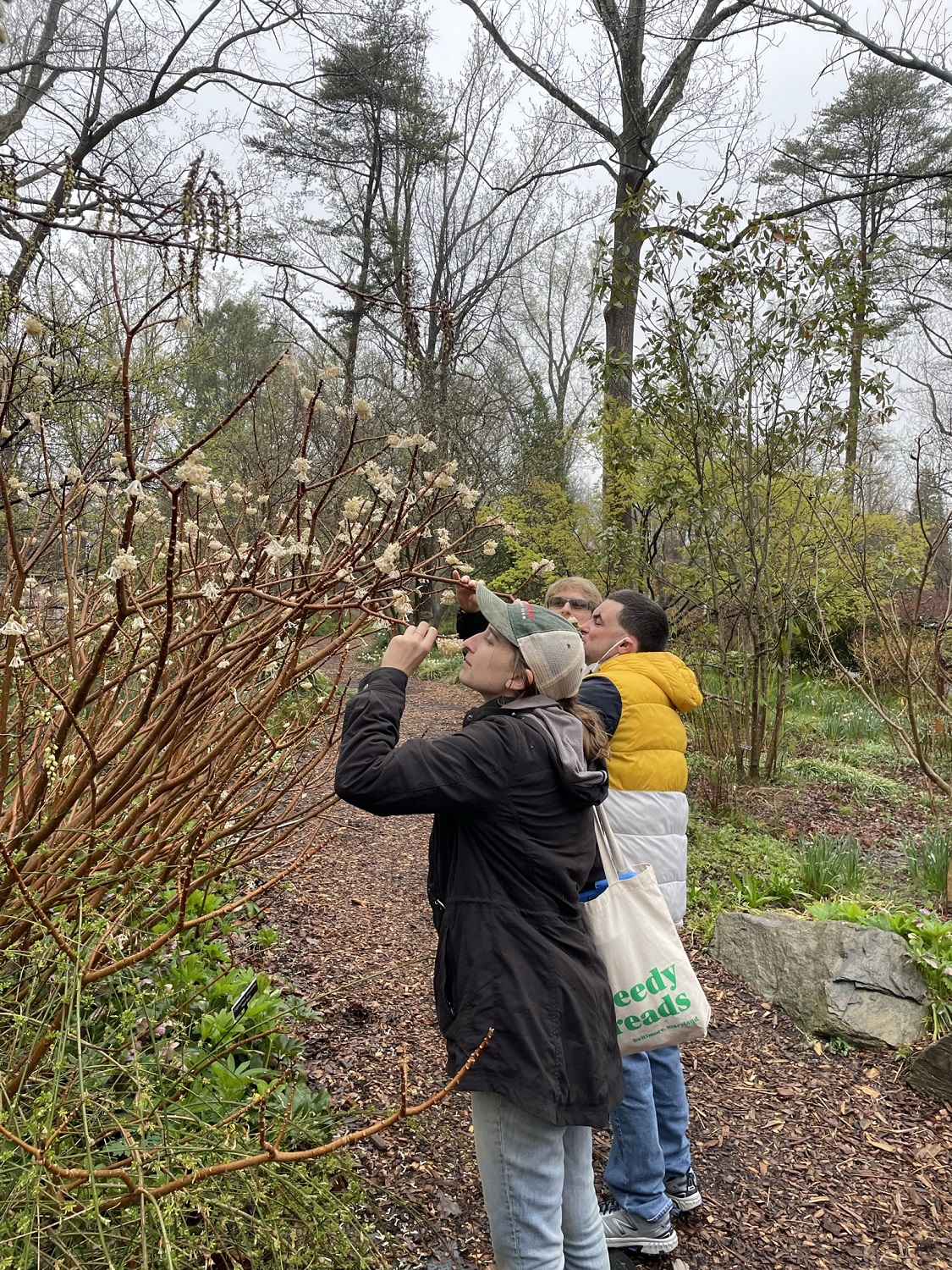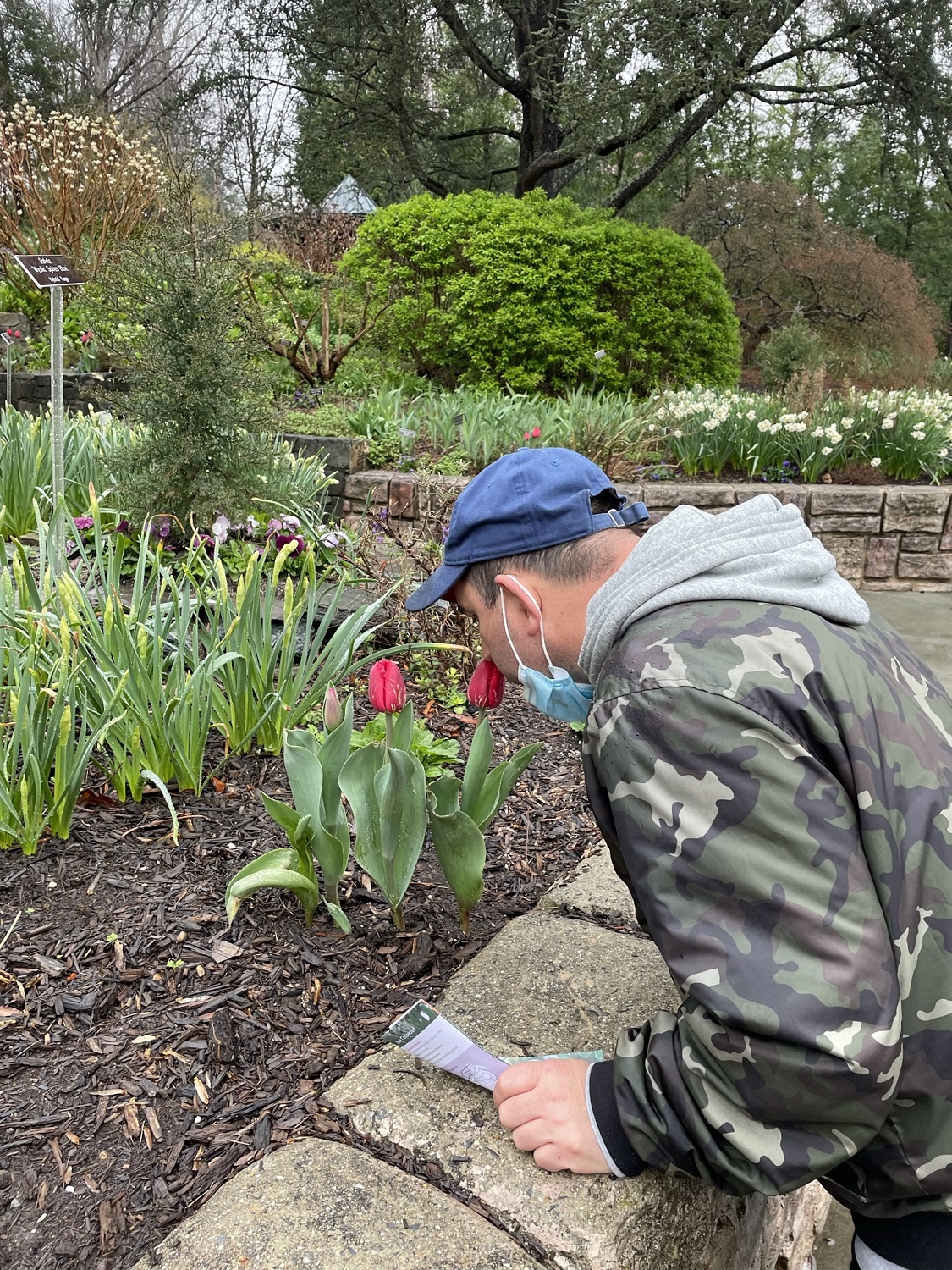 During our visit, we were also able to make connections between how the Brookside gardeners care for the plants and land and how we do things at Red Wiggler. It was a wonderful learning experience for everyone.
Thank you so much to the Glenstone Museum and Brookside Gardens staff for being excellent hosts and tour guides, and we look forward to visiting again!