This past fall at Red Wiggler, we brought back the Volunteer-in-Training (VIT) Program to accommodate adults and high school-aged students with intellectual and developmental disabilities (I/DD) who seek a low-risk introduction to volunteering on the farm. The end goal of the VIT program is to give participants the tools to work successfully as individual volunteers at Red Wiggler, and eventually be able to integrate into the larger group.
The 2021 fall VIT Program was developed and led by the farm's two Care Farming interns, Lynn MIdgette and Maddy Kim, under the leadership of an education contractor, Molly Fleder.
This is Lynn.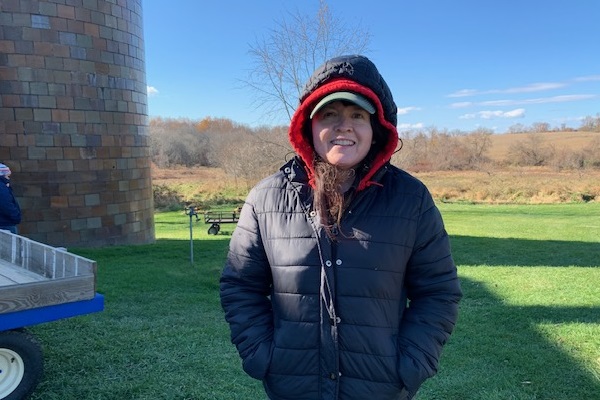 This is Maddy.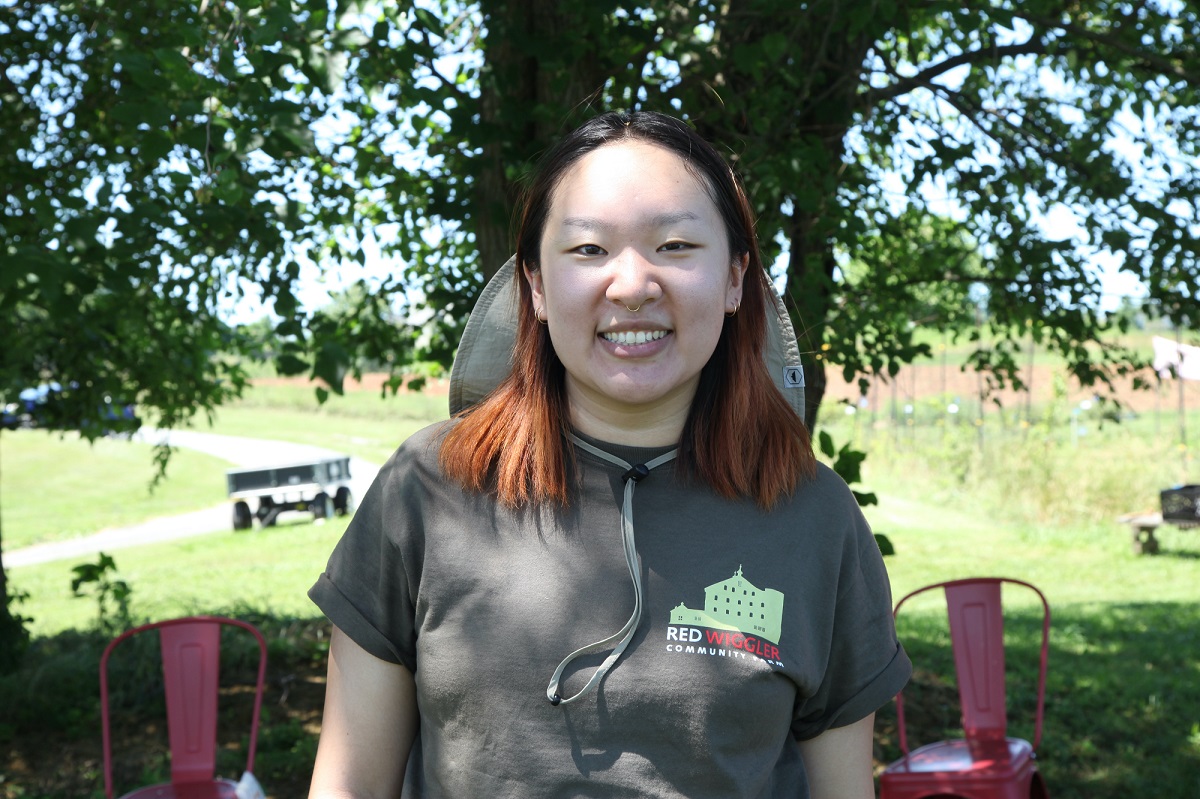 Beginning in mid-September 2021, we welcomed three regular VIT groups:
a. four individuals from Renoxx Caregivers on Tuesdays;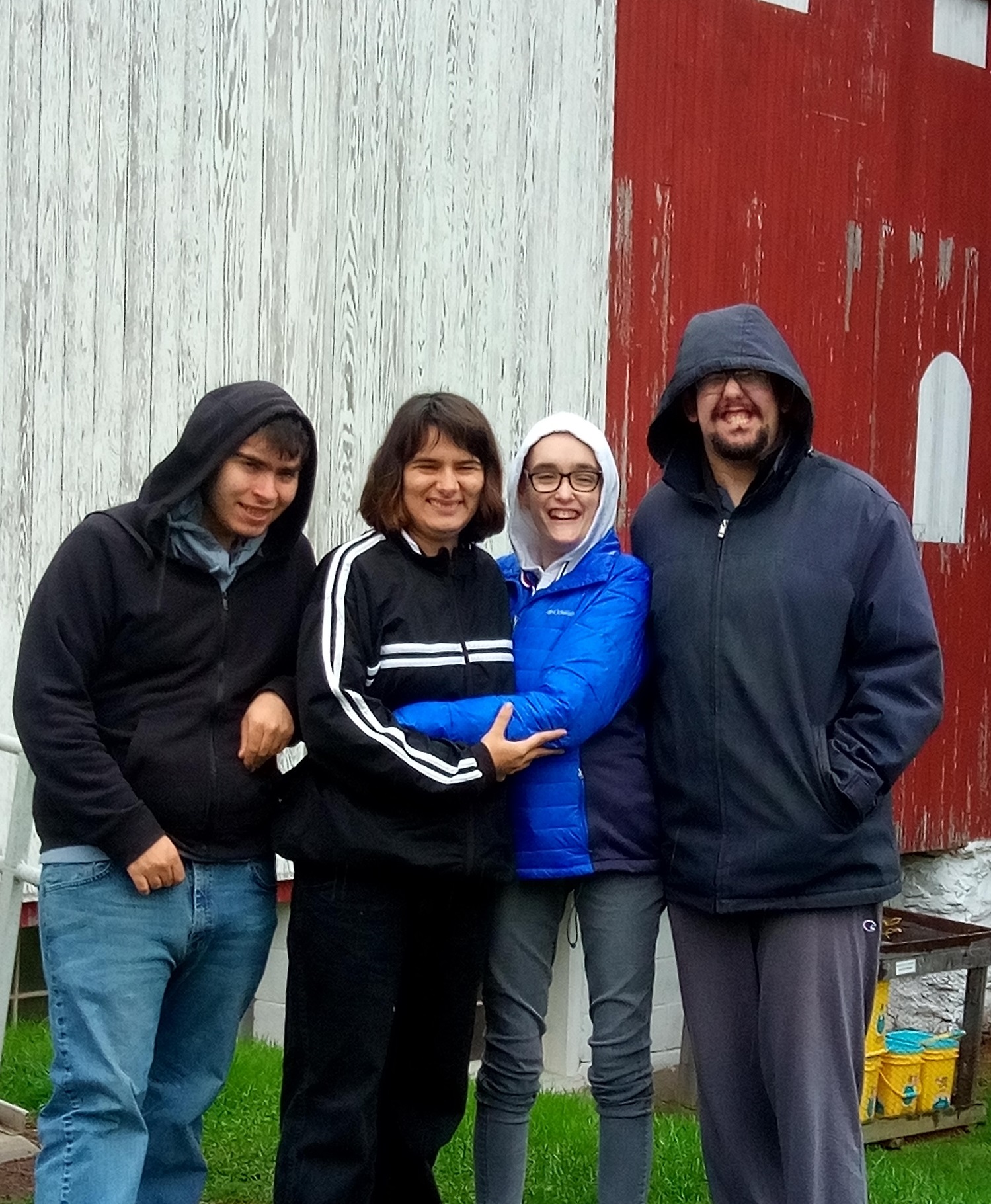 b. three students from Seneca Valley High School's Learning for Independence program on Wednesdays; and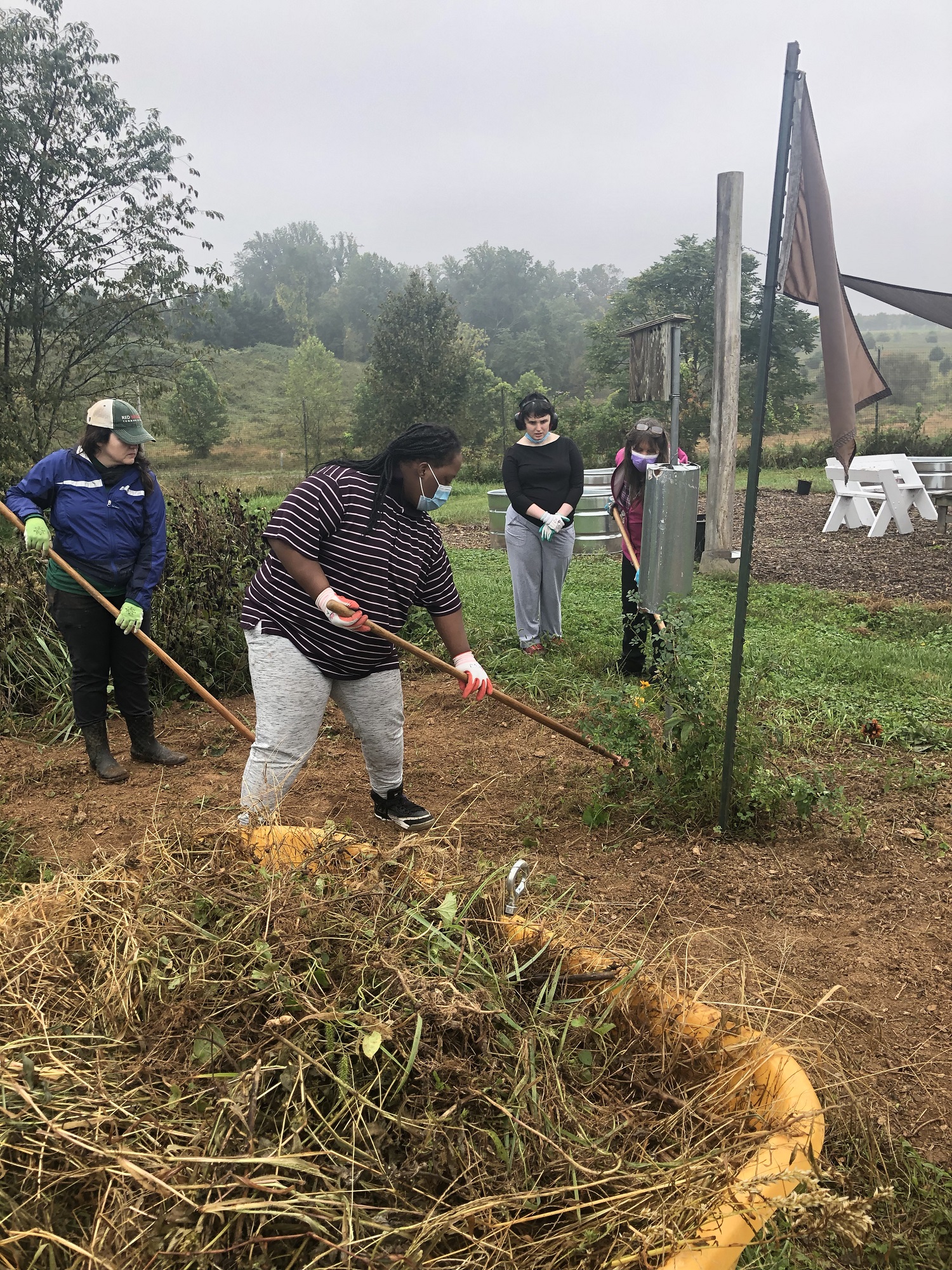 c. four unaffiliated individuals on Thursday mornings.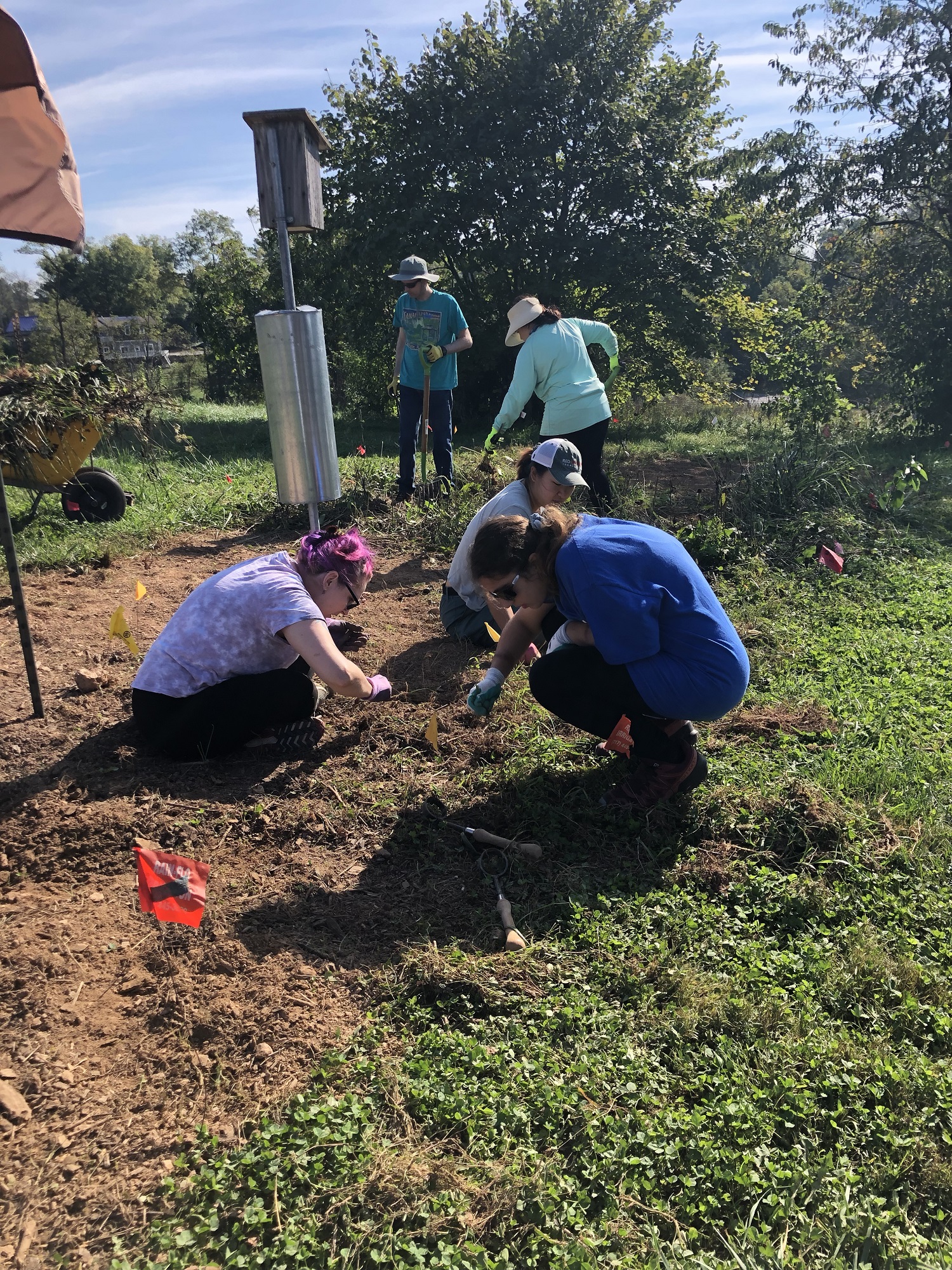 The groups came on a weekly basis for a total of eight weeks, and worked together to transform the Discovery Garden space into an open and accessible area for learning and growing.
In a 1-1.5 hour work block, the VIT program participants learned vocational skills such as completing timesheets, following multi-step instructions, and gathering materials to prepare to work. To gain exposure to farming tasks, participants completed a range of flexible, low-risk farm jobs such as watering plants, spreading woodchips, and hand weeding, and got acquainted with many of the tools used in day to day tasks such as shuffle hoes, rakes, and shovels. Many of the volunteers-in-training stuck around to have lunch with the larger field crew under the shade of the oak tree, in order to get to know some of the other Red Wiggler staff and volunteers.
Renoxx Caregivers
The group from Renoxx Caregivers came to Red Wiggler with a built-in sense of camaraderie and teamwork, and they shared that working on the farm gave them a further sense of purpose and well-being. One participant named Krynn shared on her post-VIT program survey, ""I liked working on the farm because it made me feel better." For many of Tuesday's group, tasks such as using a dibbler for planting, raking and weeding were new challenges that brought "happy smiles," as described by another participant David. The VIT program was an experience worth remembering with Paige, another volunteer-in-training, often taking the time to photograph special moments.
Here is a photo of Volunteer-in-Training Krynn from Renoxx using the dibbler, a tool that helps make clear holes for planting.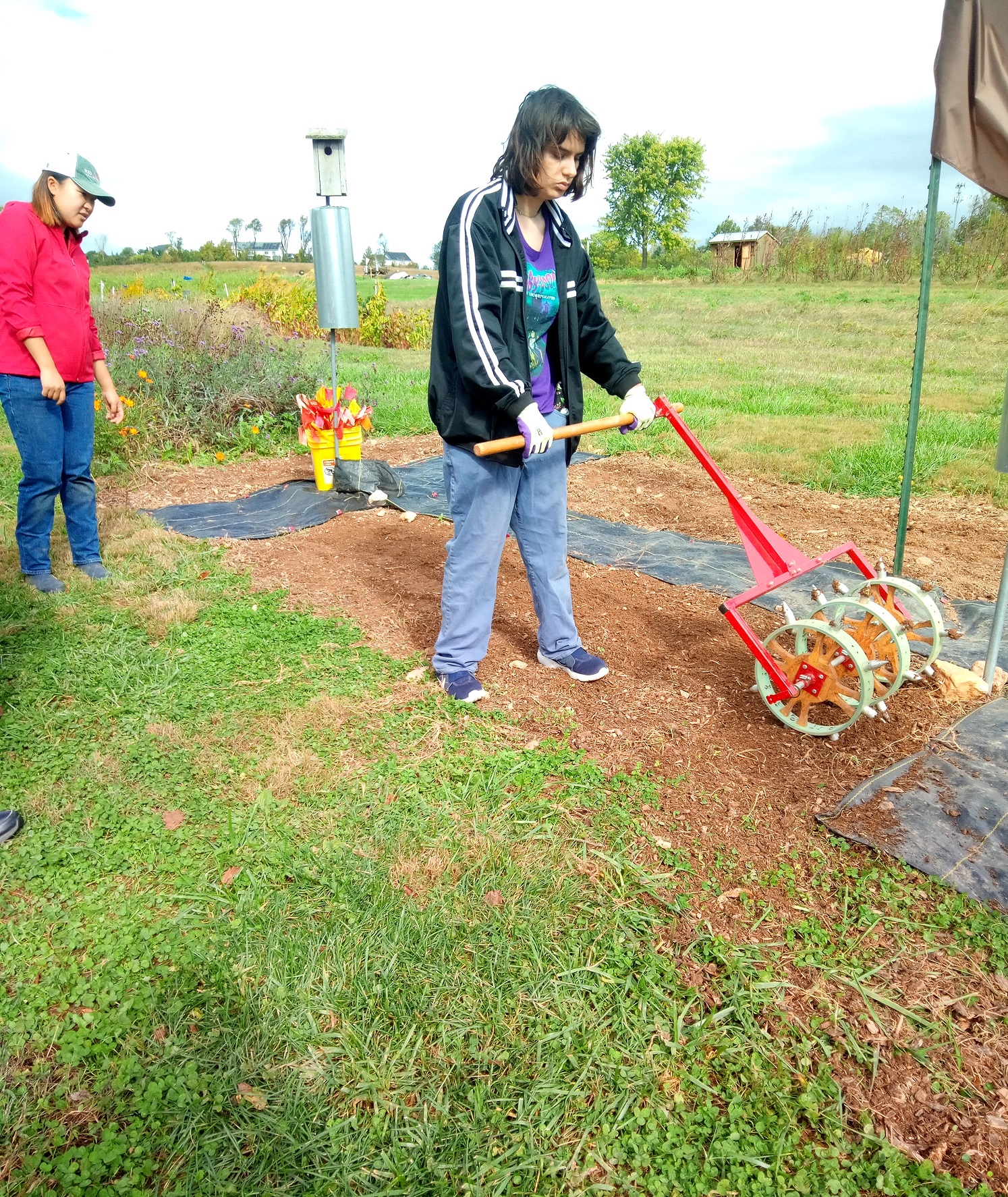 And here is a photo of the Renoxx group with new Red Wiggler tee-shirts.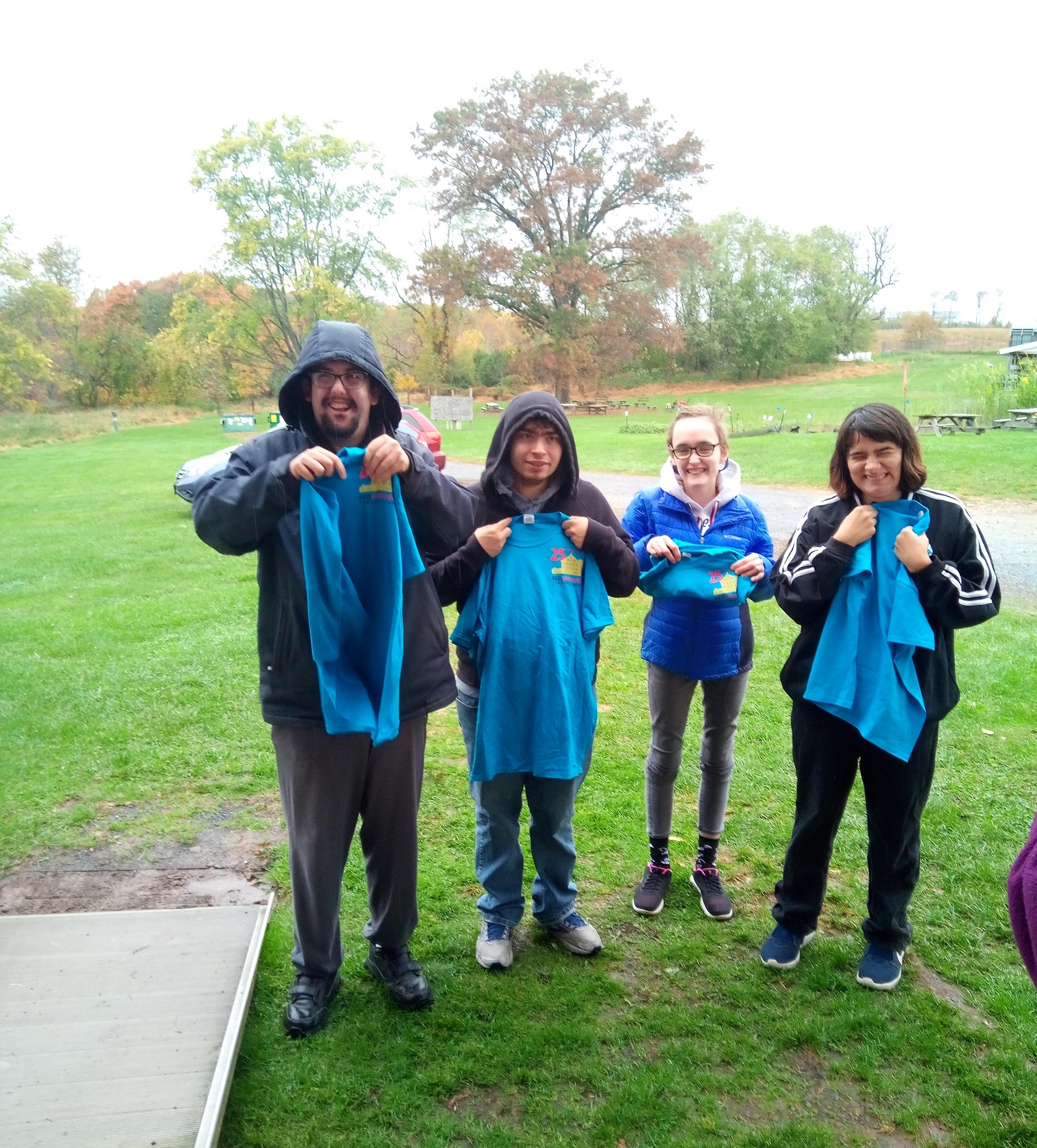 Seneca Valley High School
Wednesday's VIT group hailed from a local high school, Seneca Valley High School (SVHS), whose special-needs classrooms have long been partners of Red Wiggler. RW provided a space for the students to explore possible vocational opportunities for them post-high school, outside the confines of a school building. With the support of a dedicated paraeducator, the students learned how to use new tools, including shuffle hoes, shovels, and wheelbarrows, and everyone echoed a student's sentiment that he had a "good time" and expressed sadness when the program came to an end for the season.
Here is a photo of a student from Seneca Valley High School and Maddy, one of our Care Farming interns, weeding in the Brown pick-your-own area with shuffle hoes.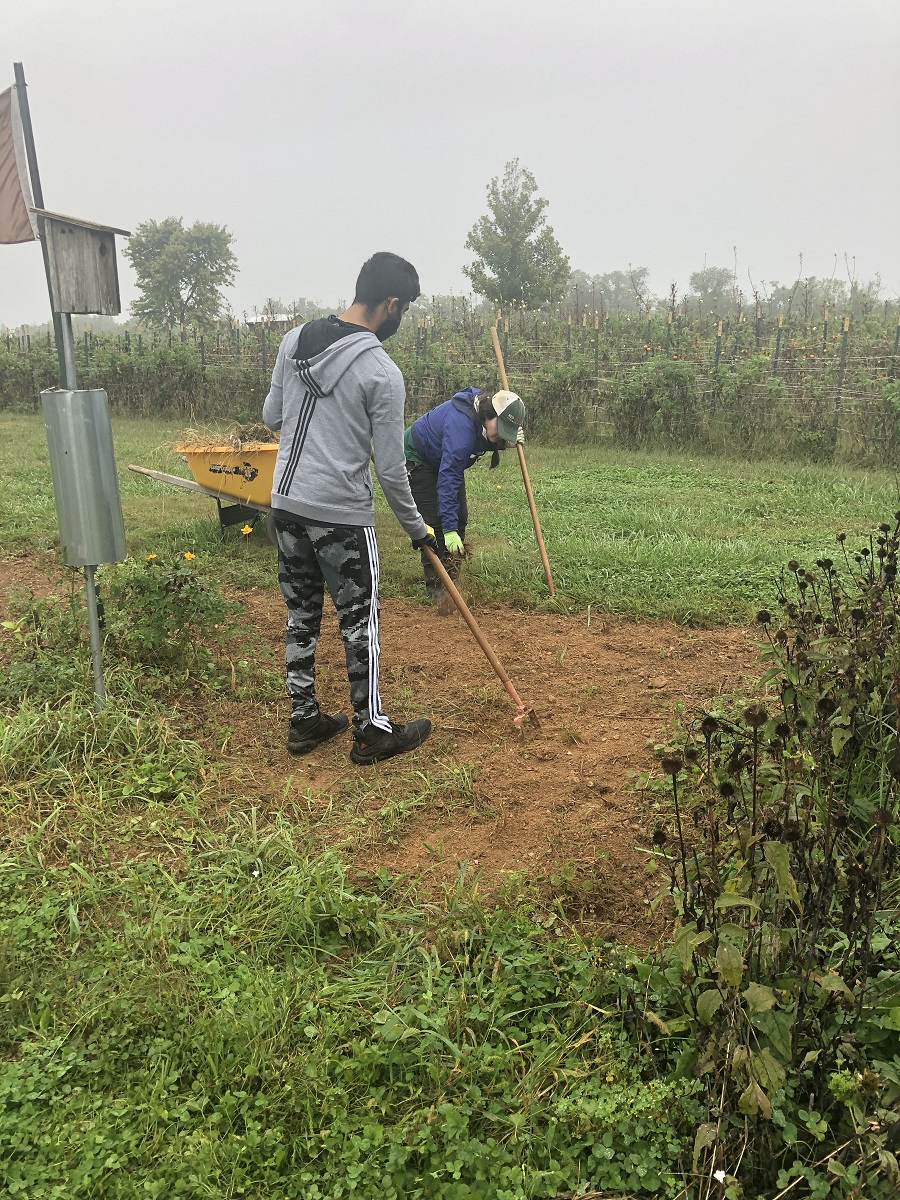 Unaffiliated Individuals
Thursday's group had the opportunity to not only build vocational and farm skills, but also for socialization and learning to work alongside new people in a team setting. When asked what his favorite part about being at Red Wiggler was, VIT participant Aaron said, "talking with and meeting new people." The group came together to learn about new tools and tasks, and practiced taking their individual skills and contributing them towards a common goal. Participant Sarah said of her time in the program, "it was amazing, I learned a ton!"
Here is a photo of Volunteers-in-Training Sarah and Matthew, their support staff, and intern Maddy working on getting weeds out of the Brown pick-your-own area.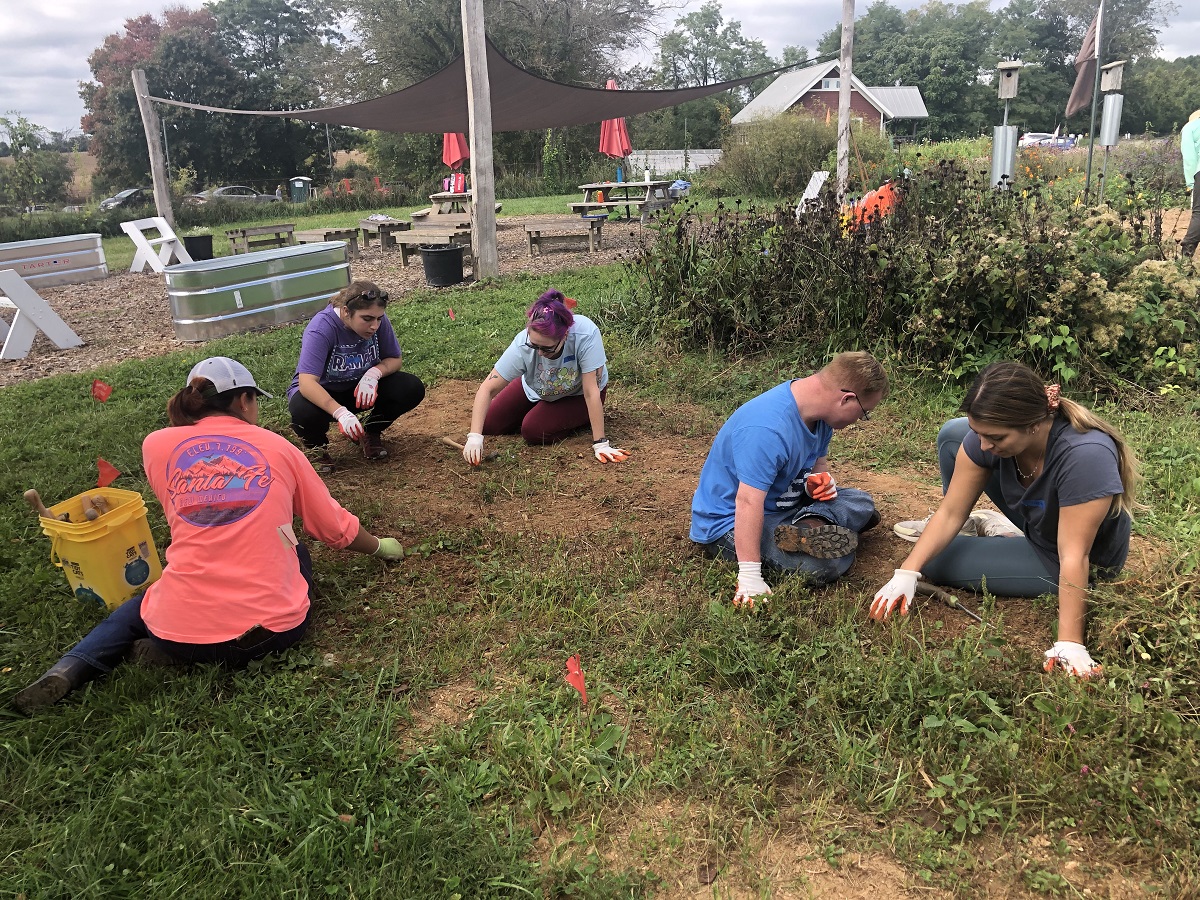 All told, a total of 11 individuals came through the 8-week 2021 VIT program this past fall, and each one expressed interest in returning to volunteer and appreciation for a meaningful outdoor experience.
If you're interested in future VIT programs, please contact Becca, Volunteer & Grower Coordinator, at becca@redwiggler.org.