It's #MeetTheFarmerMonday - Meet our 2021 Fall Care Farming Interns!
Fall 2021 was the first time Red Wiggler had Care Farming interns, who specifically focused on helping the farm expand its capacity for more individuals with developmental disabilities to join our inclusive community. The interns worked to lead the farm's Volunteer-in-Training program, helped develop and maintain the farm's education spaces, led groups from special education classrooms from local high schools in vocational training, and formed deep working relationships with the farm's Grower staff.
Meet Lynn!
Lynn first visited Red Wiggler in 2014 with her son and his School and Community-based Program, a separate special education class for students with significant disabilities. Motivated by the mission of the farm, as well as the peace and sense of well-being she experienced there, she returned as a volunteer in 2015 and has been volunteering ever since. In 2021, she approached RW with the idea of an internship, or a "returnship" as she described it. The concept of the returnship was to help facilitate a return to the workforce after a hiatus, during which she focused on her role of providing direct care and coordinating a complex web of supports for her now 14-year old son.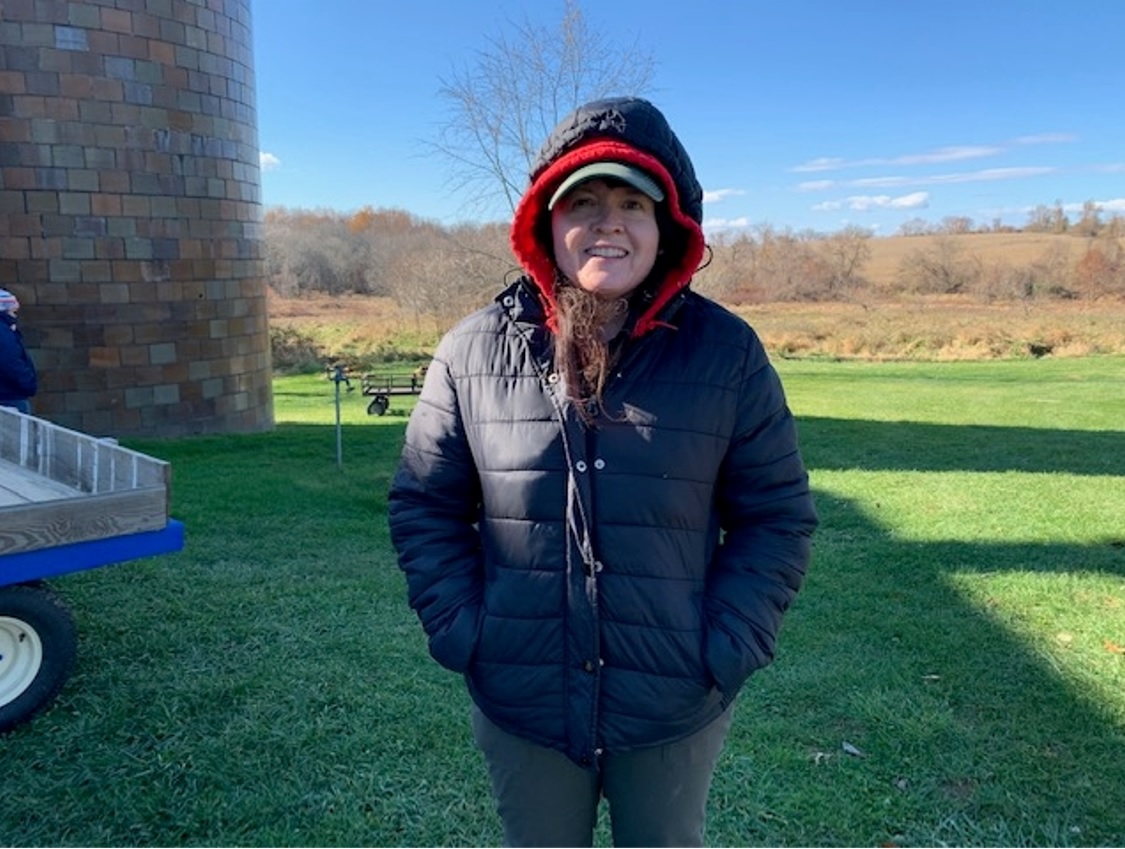 A highlight of Lynn's Care Farming internship at Red Wiggler this fall was working with the Volunteer-in-Training (VIT) program, which brought two adult and one high school groups, each group coming on a separate day on a weekly basis. The VIT program offers a way for individuals with intellectual and developmental differences to learn more about volunteering on the farm and practice skills to become successful volunteers in the future. She enjoyed getting to know each VIT and seeing their progression in skills development and teamwork over the course of the program, and she looks forward to doing field work alongside some of the VITs that become volunteers in the future.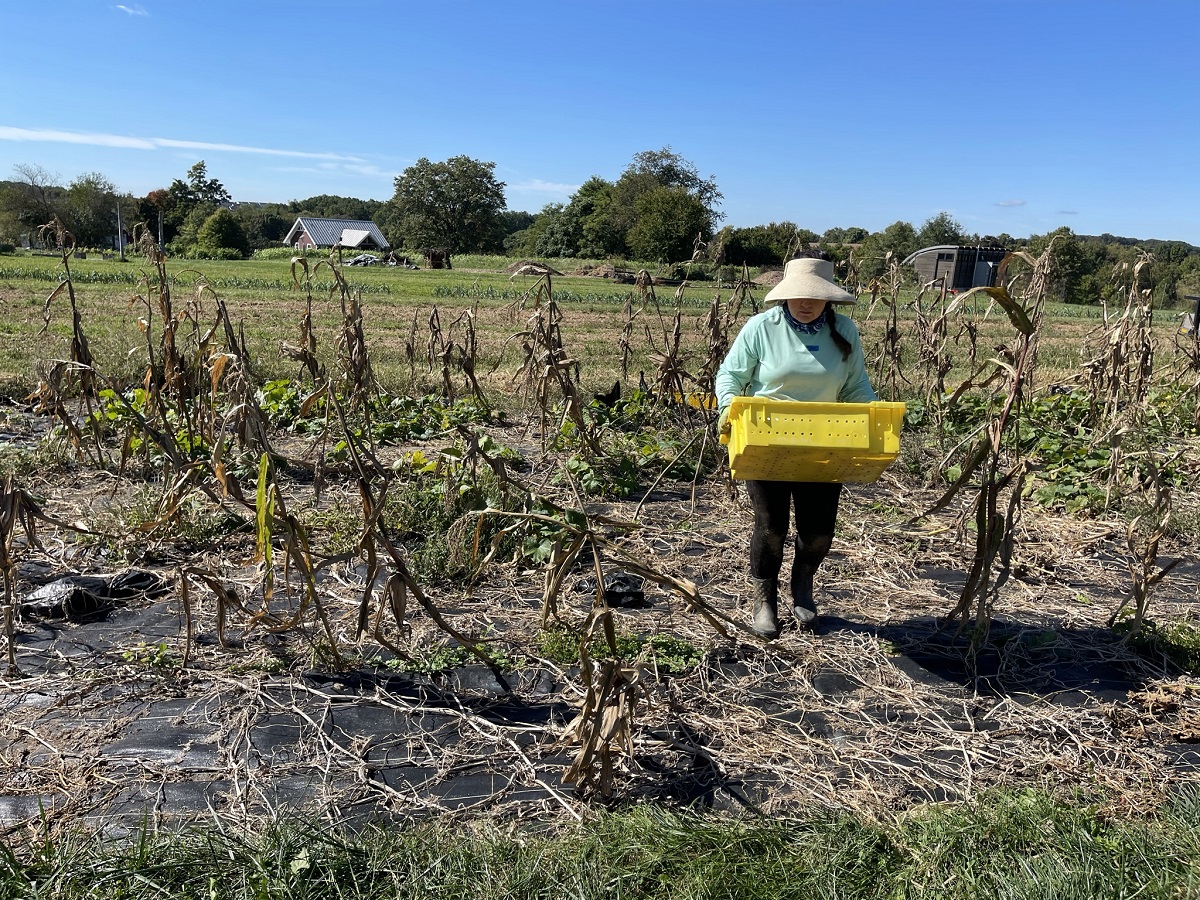 Post-internship, Lynn hopes to combine her background in program management, including a Master of Public Health, with her personal and professional experience in the disability field, to launch a career in disability services. She notes a lack of farming options for individuals with physical disabilities and hopes to expand her expertise in accessible farming. She is even exploring the idea of starting her own social care farm alongside her son, so that she can nurture his love of the outdoors while ensuring that he has meaningful, paid employment.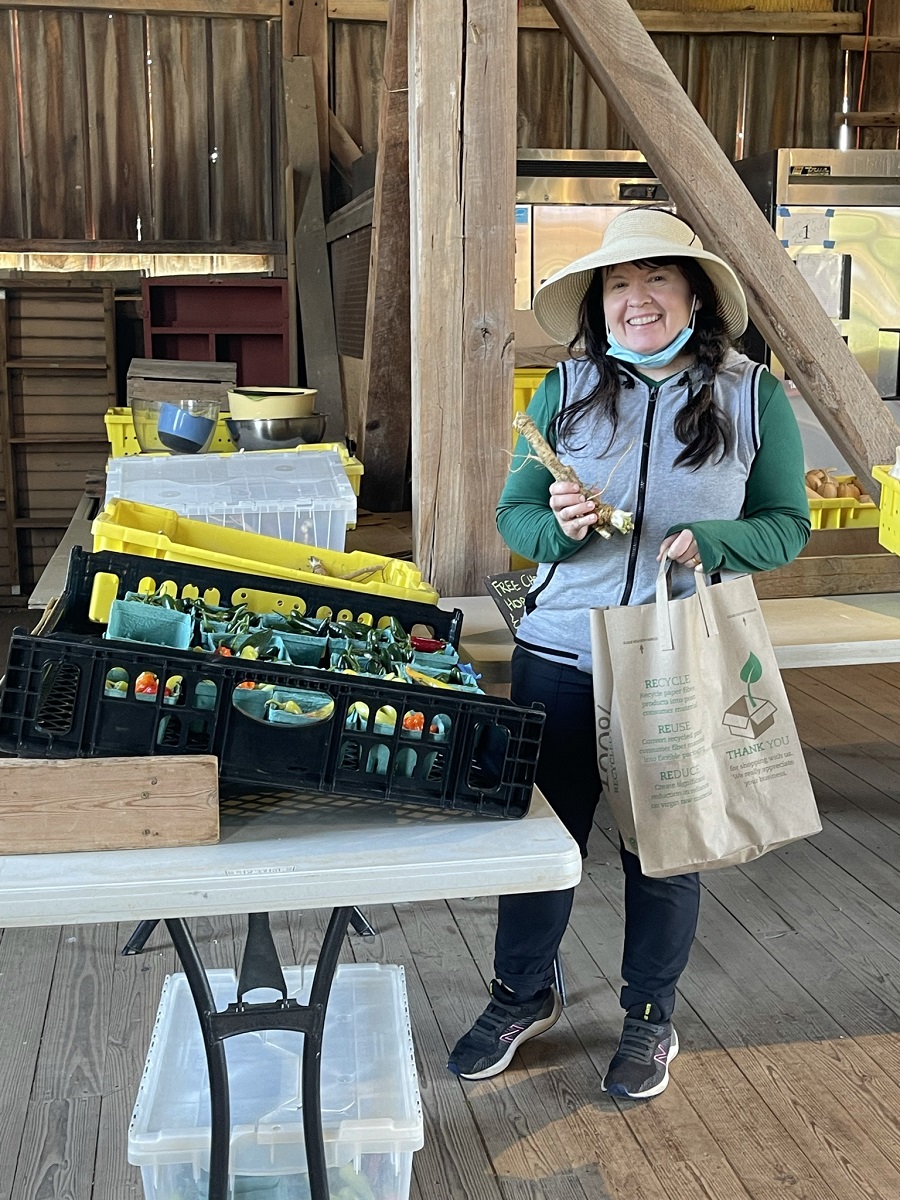 Meet Maddy!
Maddy is a 2016 graduate of St. Joseph's University. Though she had minimal prior farming experience growing up watching her grandparents tend to their vegetable farm in the backyard, she has always had an interest in nature and environmentalism. Maddy has enjoyed all the skills and knowledge she has picked up about sustainable farming, new vegetables, and working alongside others in a community setting while at Red Wiggler. She was also able to tackle her fear of bugs head on and grow an appreciation for them! Maddy extended her internship into the fall working with individuals through the Volunteer-in-Training Program to transform the Discovery Garden into a space for learning and growth. She hopes to expand her horizons on urban studies and sustainability through higher education next fall.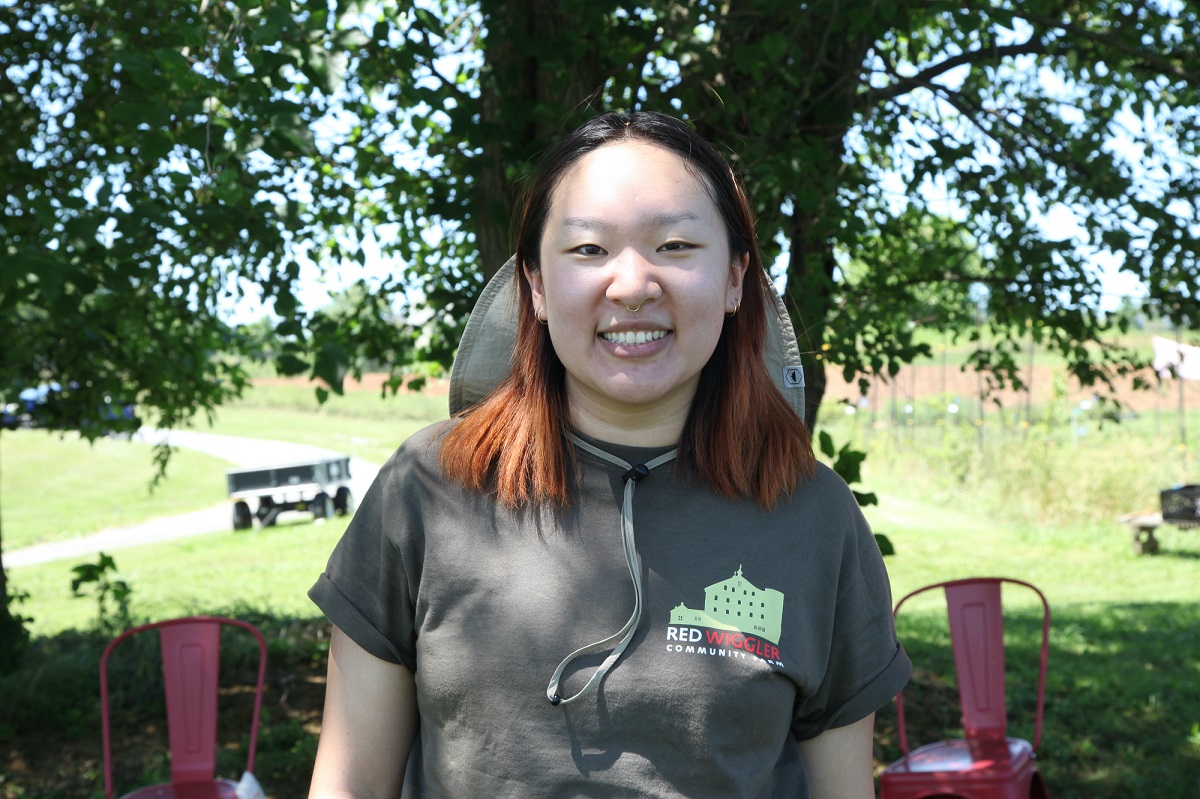 Here is a photo of Maddy and Brandon.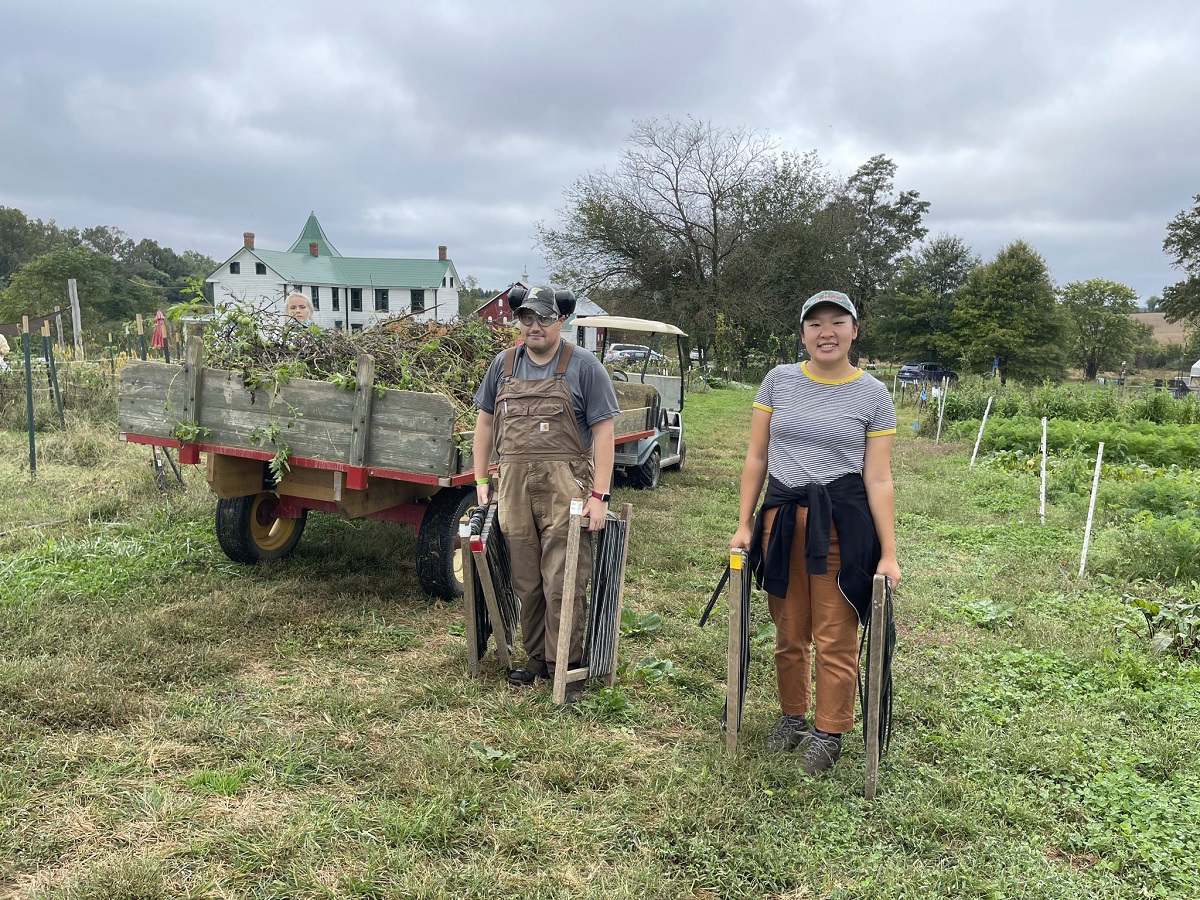 And here is Maddy (in front) pounding a stake into the ground.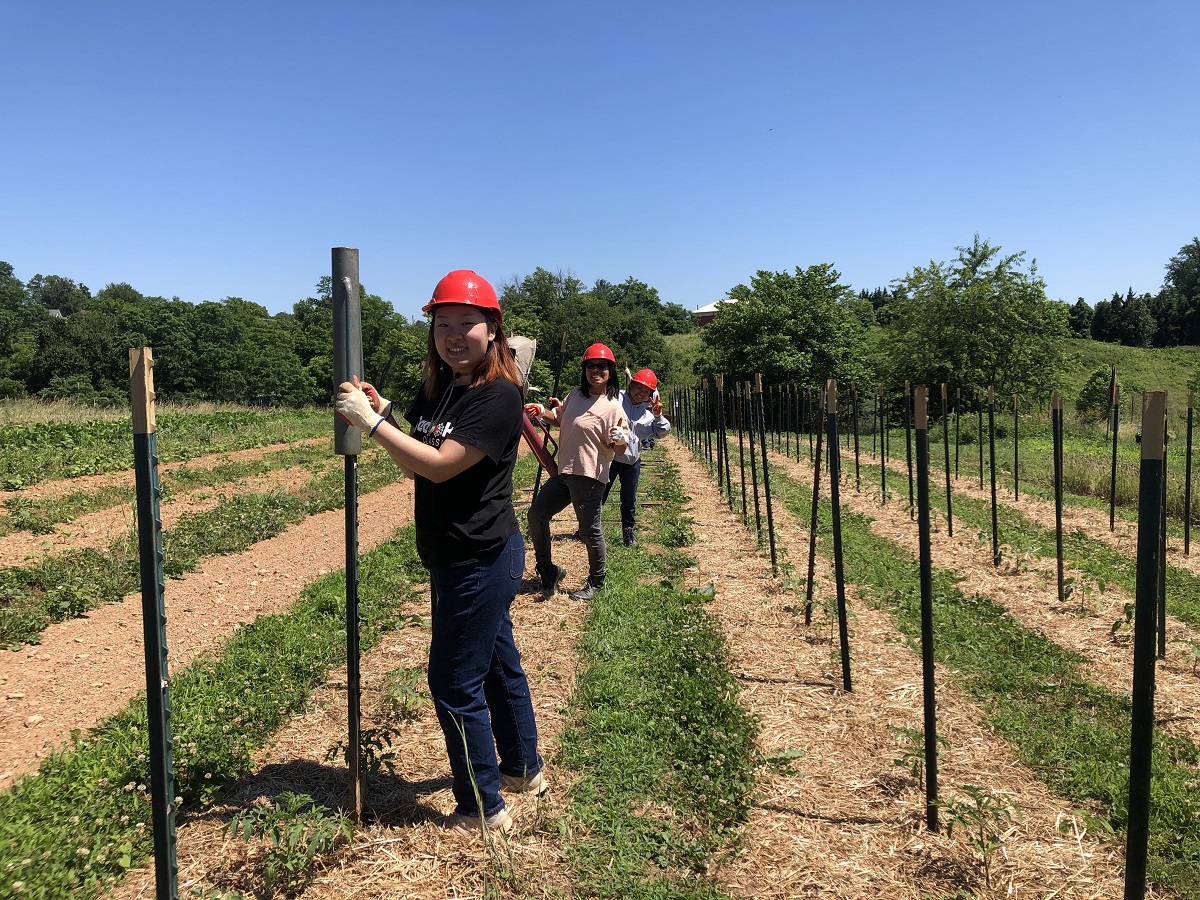 Thanks to Lynn and Maddy for everything!