It's #MeetTheFarmerMonday – Meet Kim! Kim was hired as a Grower in 2010. Kim is one of our fabulous CSA assistants, and during the CSA, Kim always greets our CSA customers with a smile. Kim also helps with setting up the CSA, washing out the bins, re-stocking the veggies, and giving out samples during the CSA.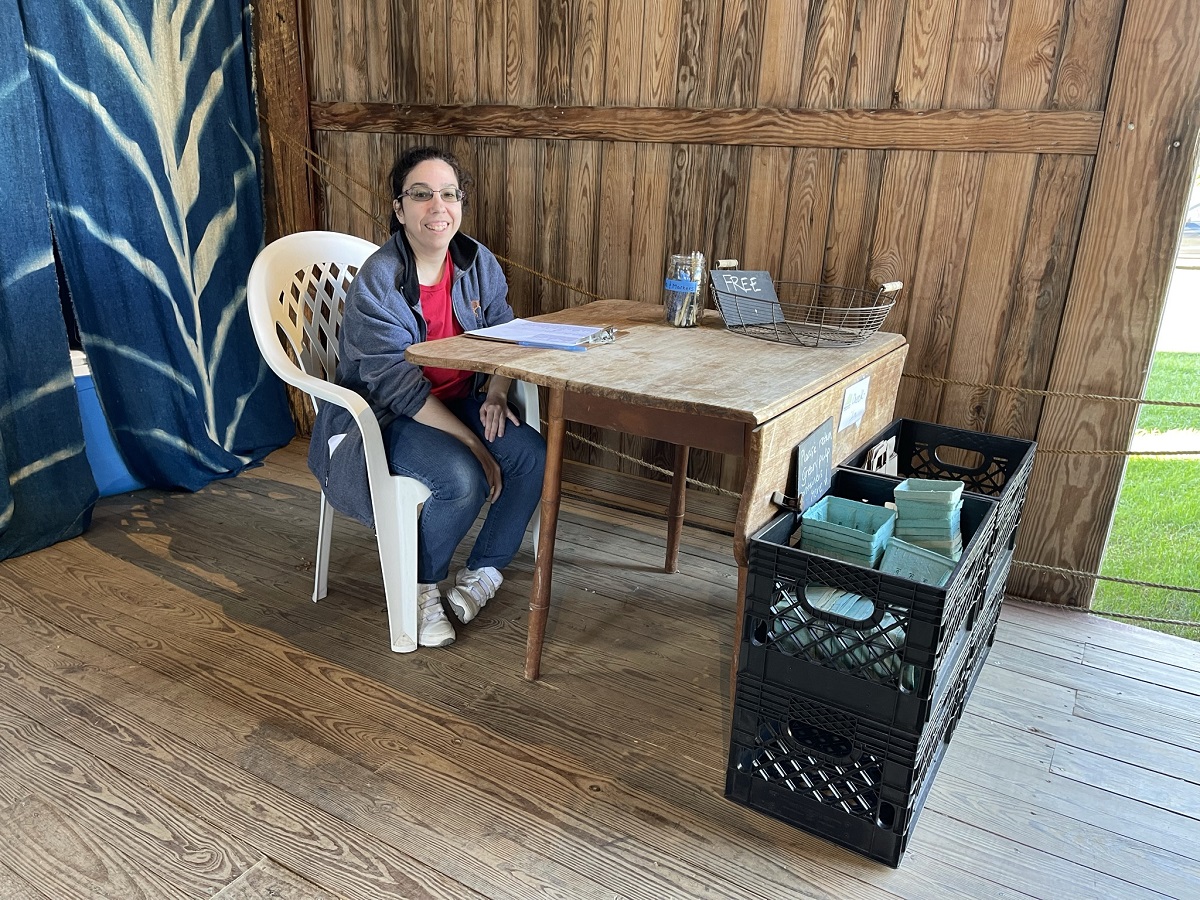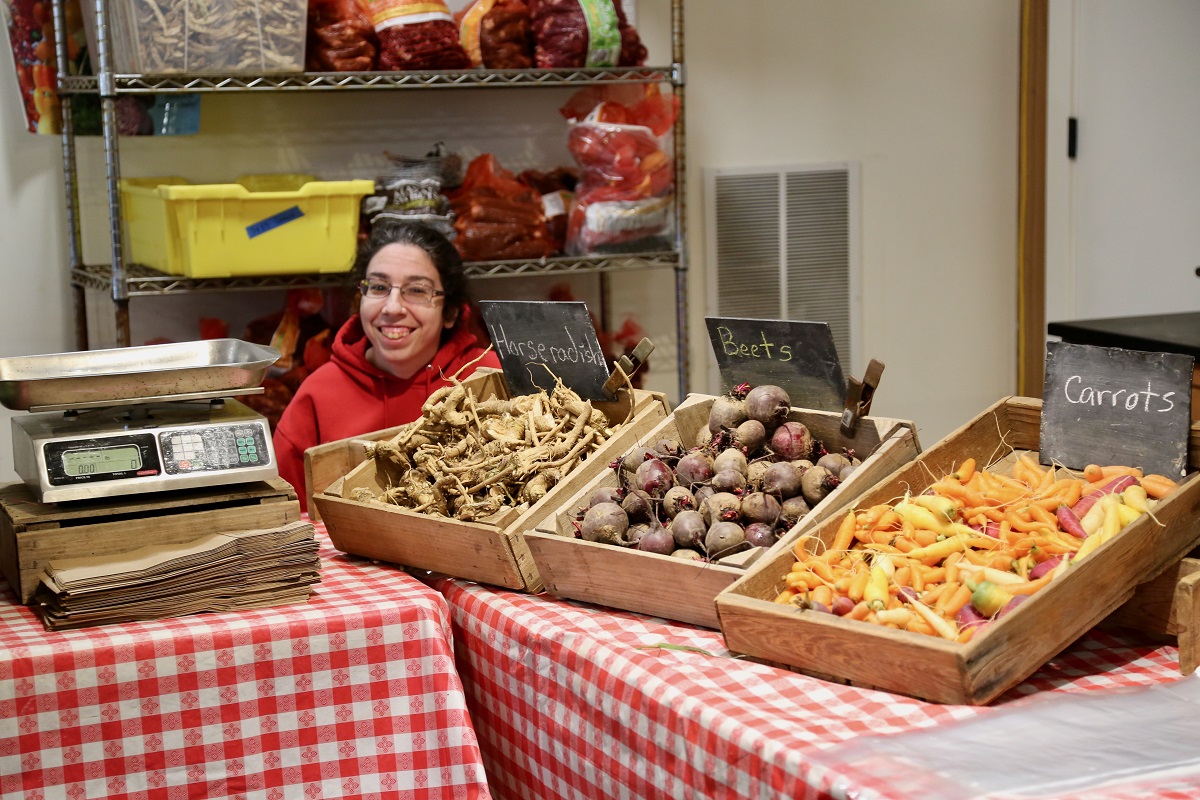 Kim also excels at many other things, including harvesting cherry tomatoes, washing and bagging produce, sorting root vegetables (such as potatoes, turnips, carrots, and radishes), and weighing produce.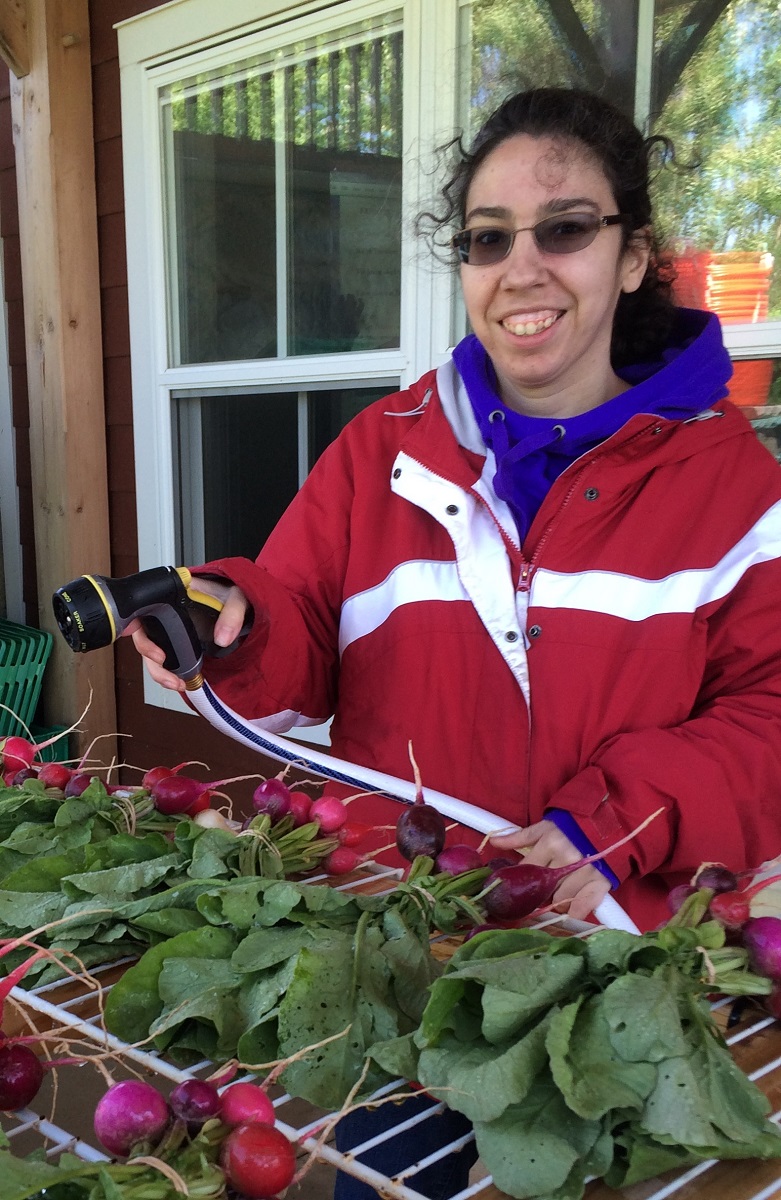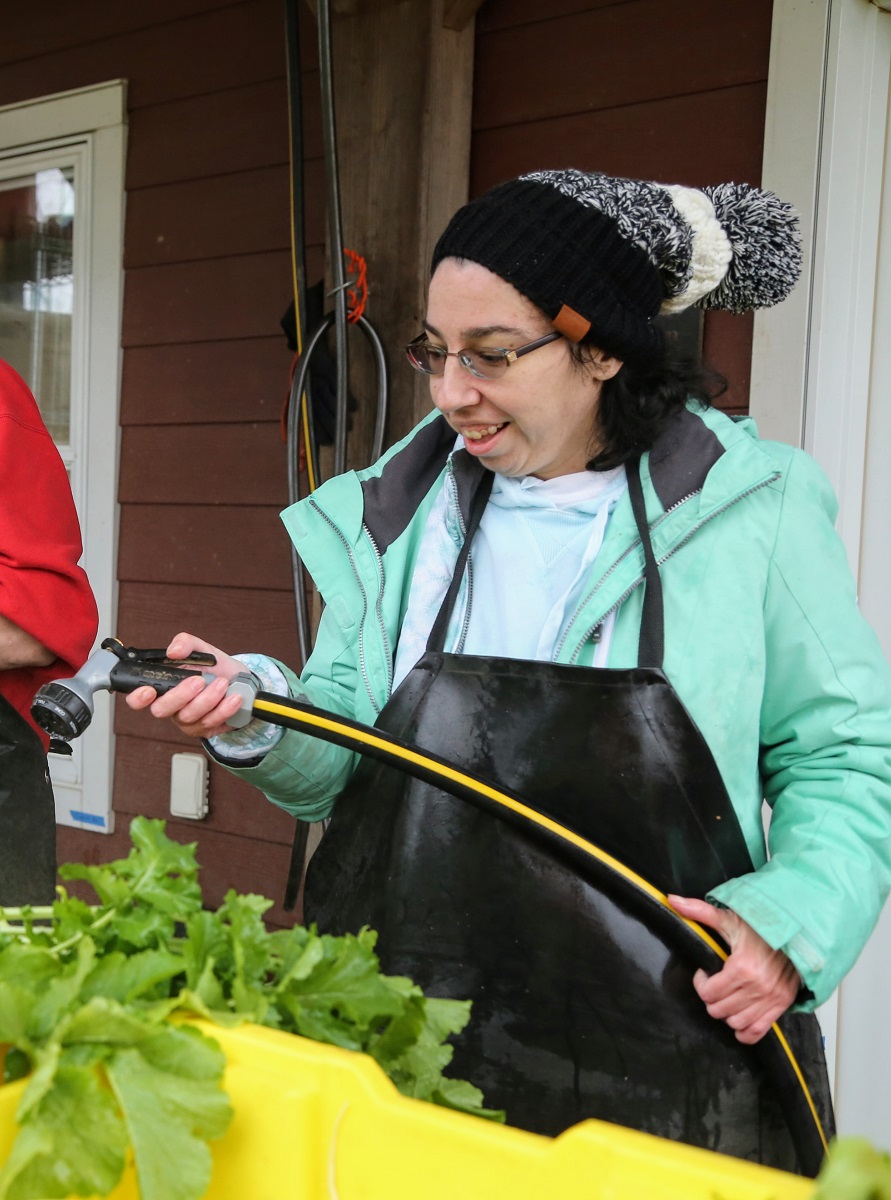 Thanks to Kim for all that she does, and if you see Kim, be sure to say hi to her!