It's #VeggieWednesday – and today, it's all about beets! Yesterday, we had a really good beet harvest with an impressive 168 pounds! Some beets harvested were the size of baseballs and softballs. Beets come in a range of colors and sizes and are a good source of fiber, vitamin A, and minerals including calcium, iron, potassium, and magnesium.
Here's Jerry with a really big beet!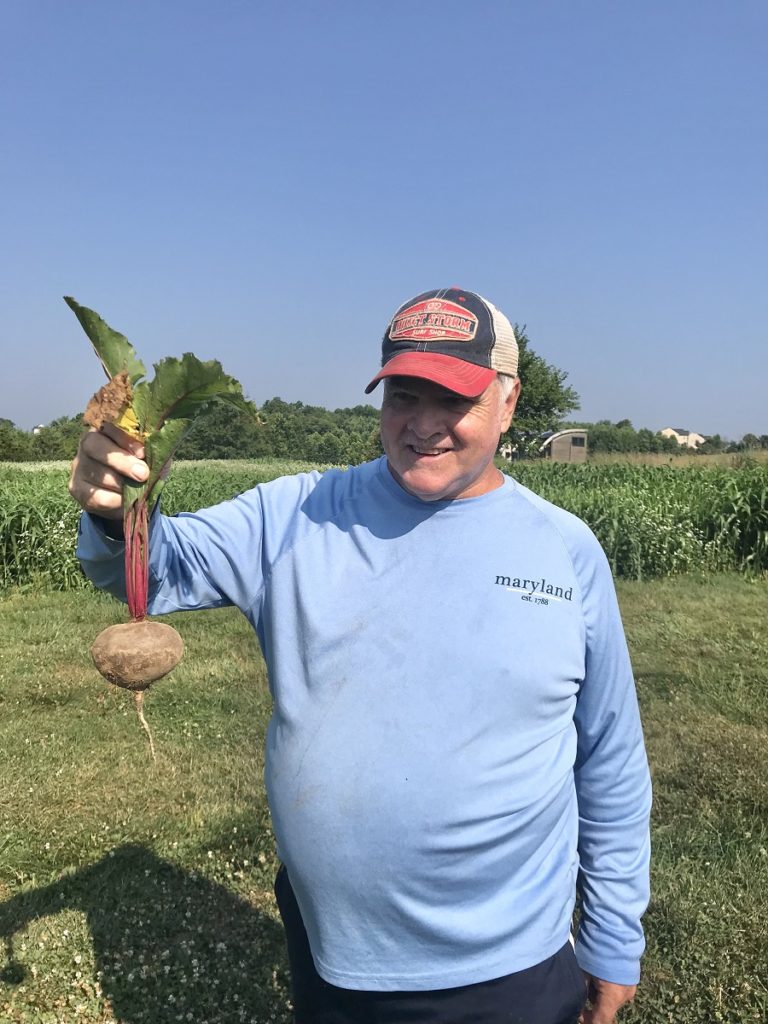 Here are some other fun facts about beets:
* The pigments that give red beets their beautiful, deep rich color are called betalains.
* Every part of beets is edible, from the leaves and leaf stalks to the root.
* Beets have the highest sugar content of all vegetables.
* You can get rid of garlic breath by drinking raw beets or eating raw beets.
Here's Becca with a really big beet!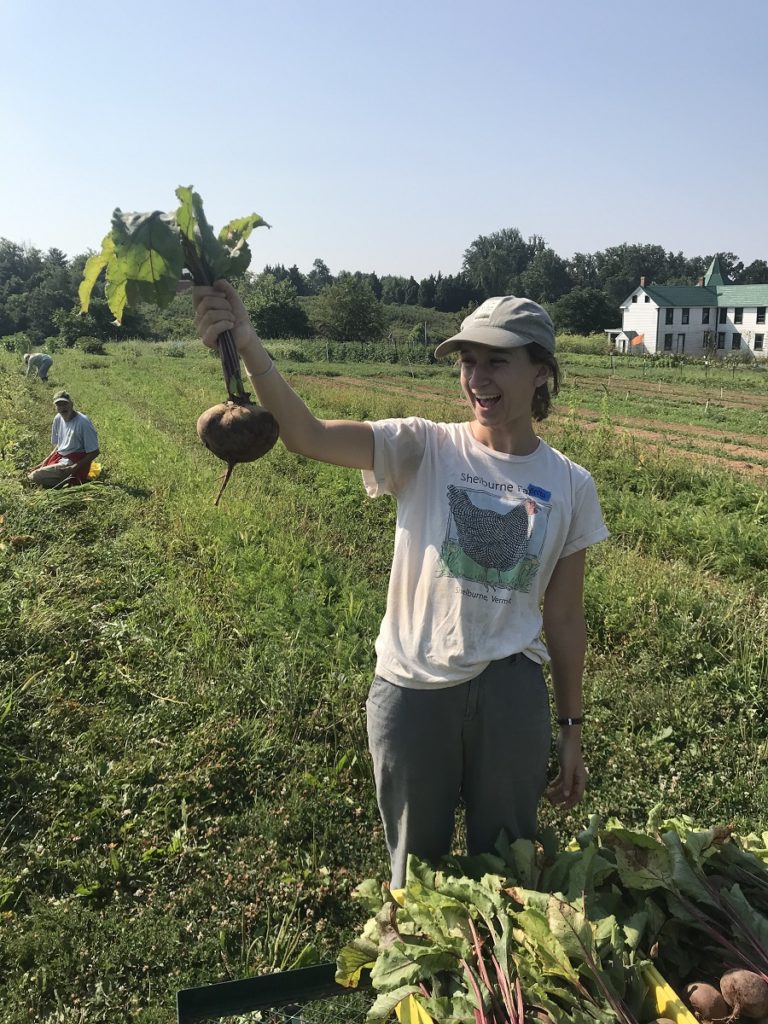 Beets can be enjoyed many ways. They can be juiced and eaten raw. Beets can also be boiled, steamed, cooked, pickled, and roasted. Beets can also be enjoyed in hot soups and cold as borscht soup. Beets can also be baked in cakes and brownies – so enjoy beets as much as you can!!