Last month on June 19, 2021, Red Wiggler held its first in-person live workshop on the farm since the COVID-19 pandemic. 14 participants joined us for the spring edition of Kitchen Medicine with instructor Claire Hudson from Nadarra Leigh.
Participants were greeted and checked-in by Elaine, one of our Growers.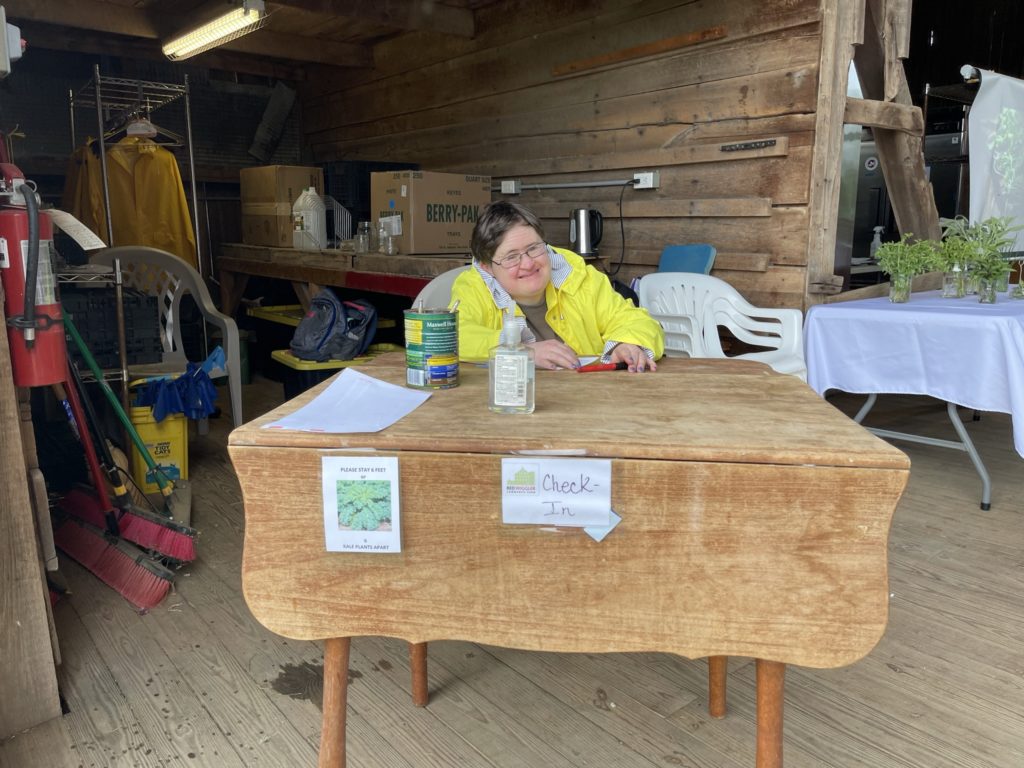 During the workshop, Claire provided valuable information and wisdom about herbs, flowers, and vegetables grown during spring, including oregano, mint, chamomile, lamb's ear, and kale.
Participants had an opportunity to touch, smell, and taste some herbs and vegetables; and participants also explored the pick-your-own areas and fields.
Below are some photos of the workshop. In this first photo, participants are seated in tables spread out in the barn.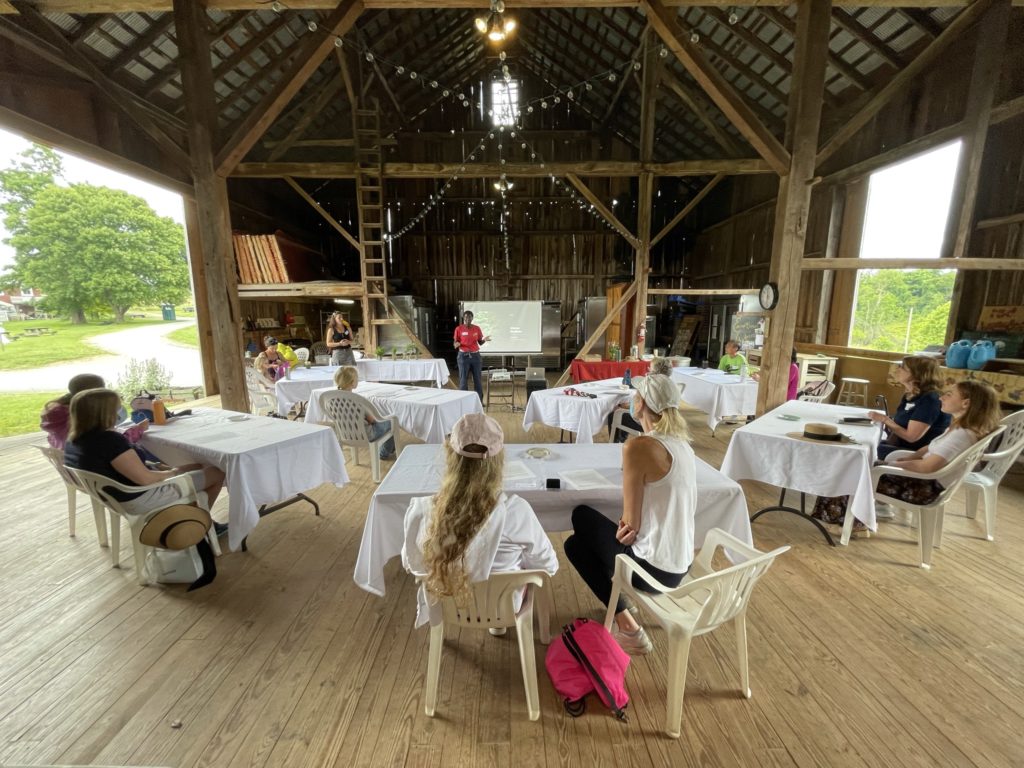 In the following photo, Darlene (Education & CSA Program Coordinator) is giving opening remarks.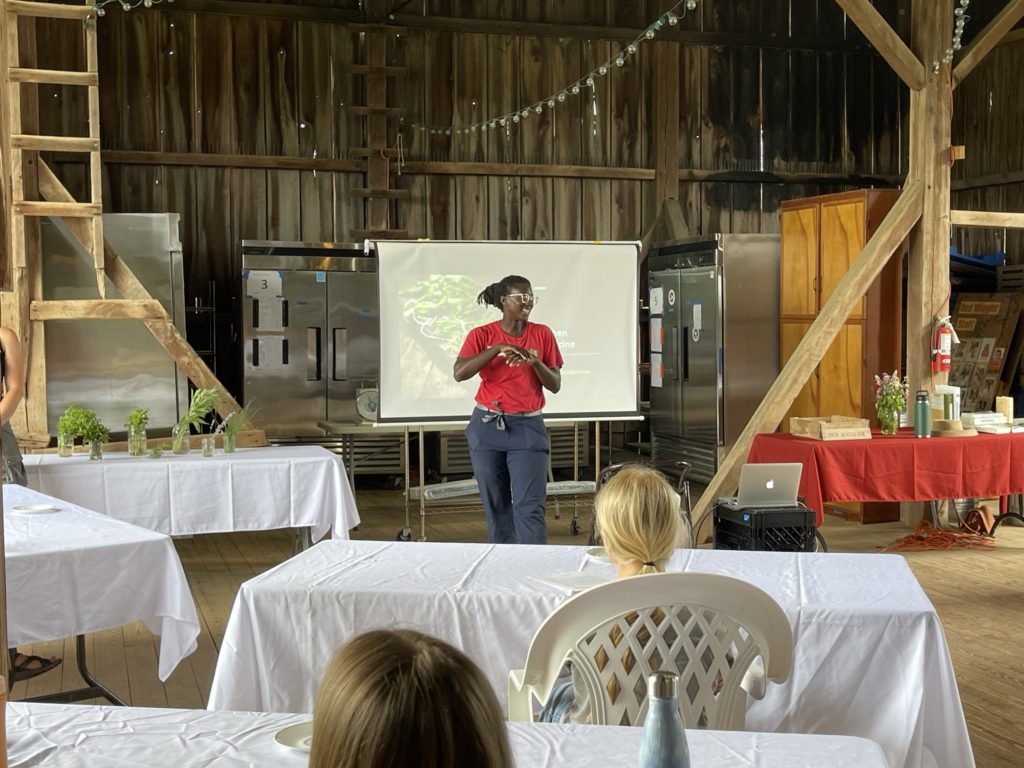 Here is Claire the instructor.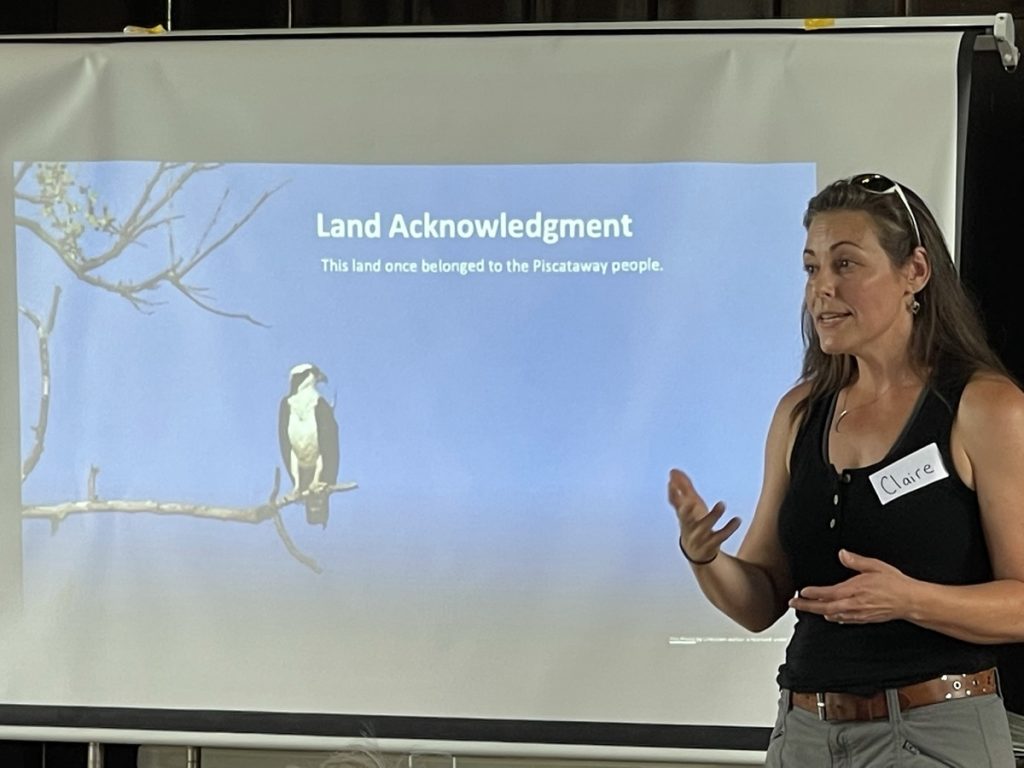 Here is another angle of the workshop in the barn. Participants were about to touch, smell, and taste some herbs.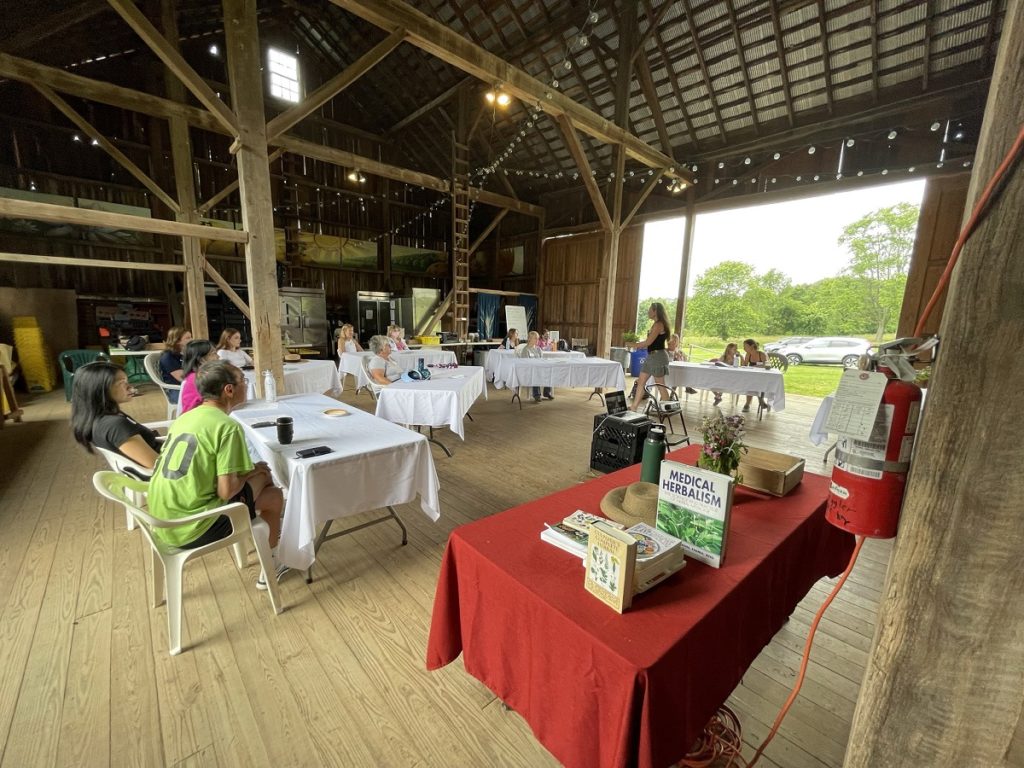 Here, Elaine is helping Darlene prep some dishes and beverages for the participants. The dishes and beverages utilized some produce and items grown here at Red Wiggler.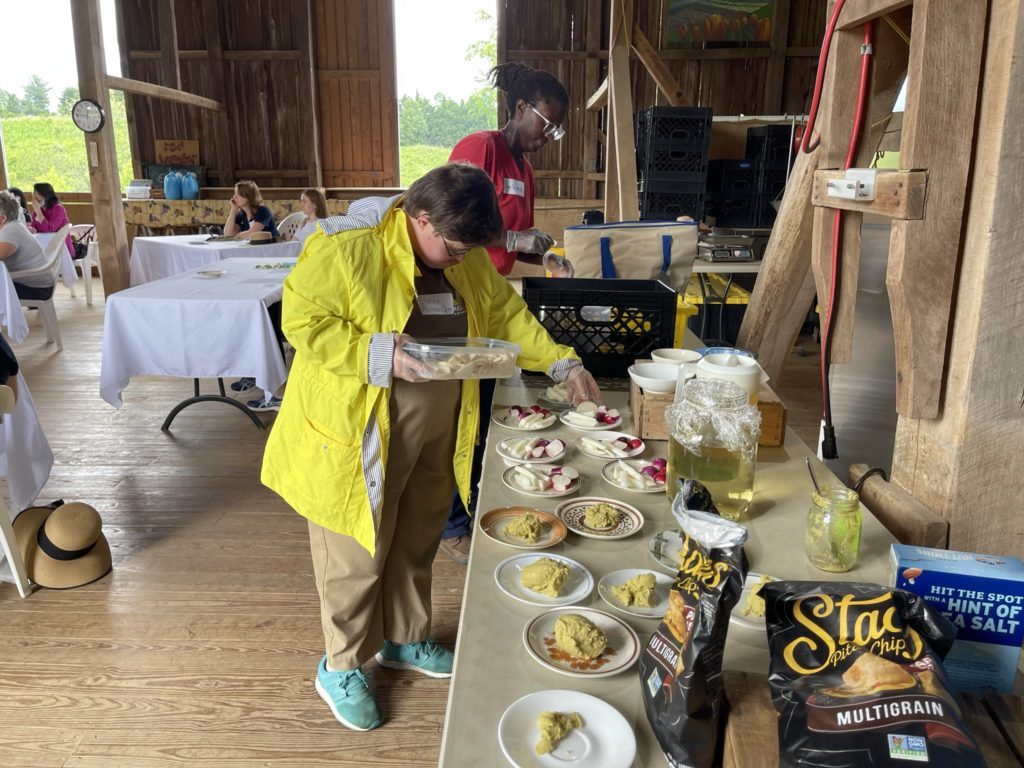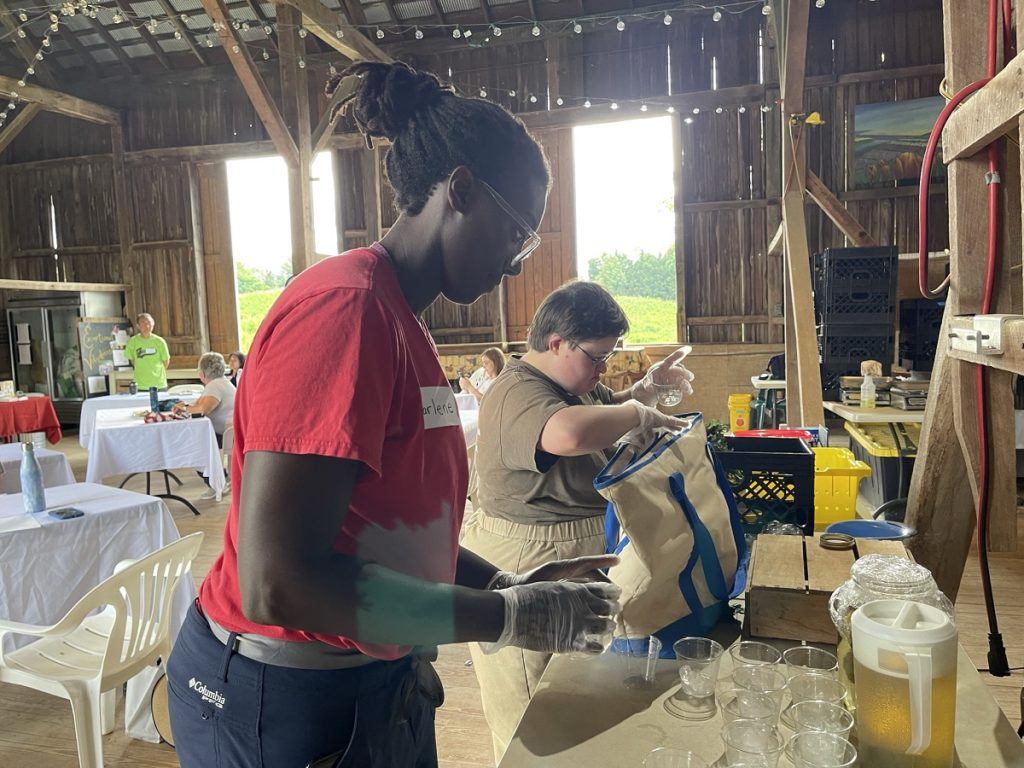 Participants also had a chance to tour the pick-your-own areas and other parts of our fields. Claire would point out various items growing and share fun facts about the veggies, herbs, and flowers.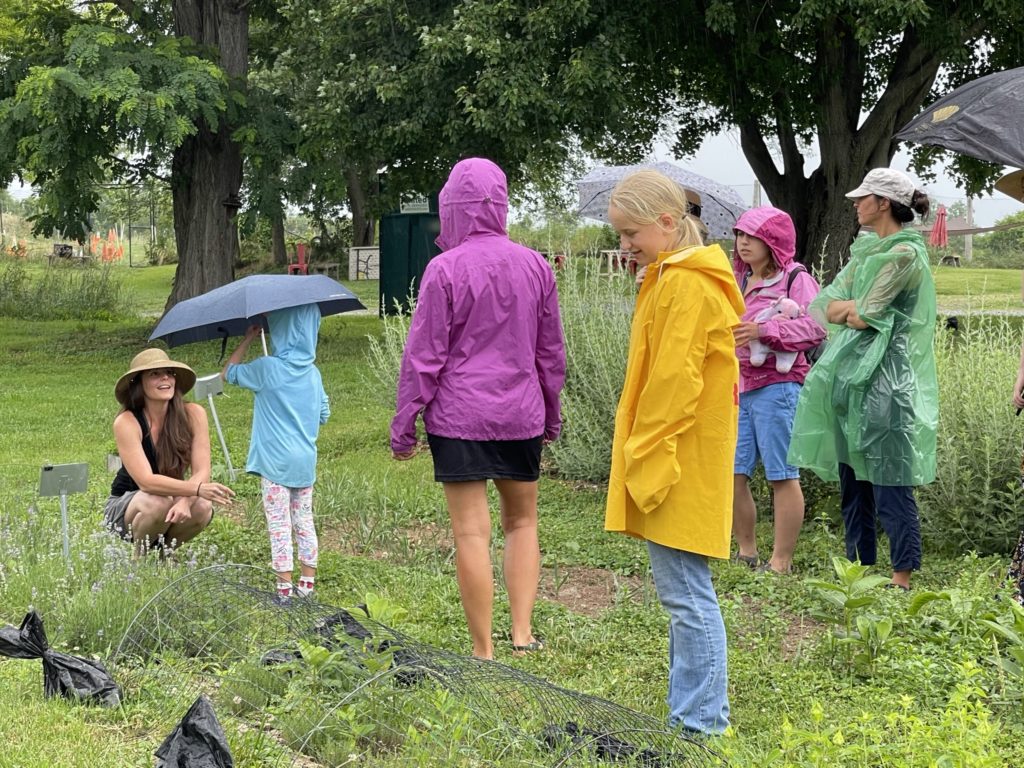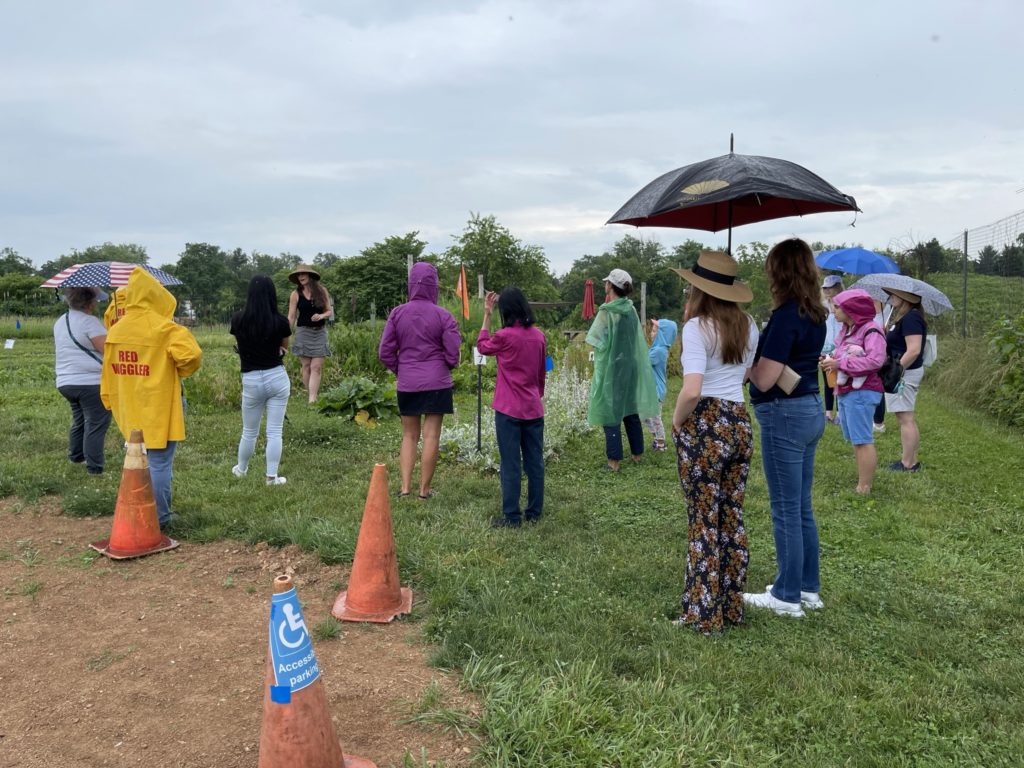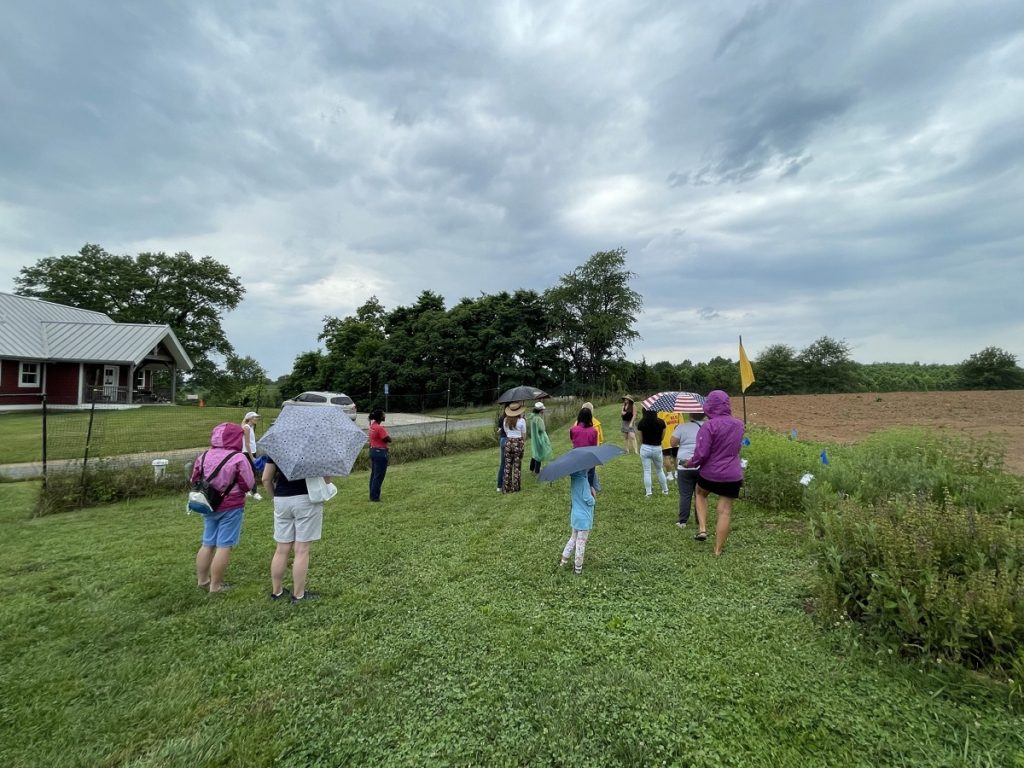 Thank you to Claire for sharing her knowledge and for the informative and fun workshop!
We hope you can join us for the summer and fall editions of Kitchen Medicine!