It's #MeetTheFarmerMonday – Meet Red Wiggler Community Farm's 2020 interns who were with us ranging from April to October. Our interns are an important part of our team and work alongside staff and Growers in everyday farm tasks, such as planting, harvesting, composting, weeding, and pest management. This year, our six interns (Annabelle, Charlie, Dylan, Natan, Raisa, and Ryan) were critical in helping us continue operations, and share our harvests with our CSA members group homes, food banks, Neighbors in Need, and other partners during the COVID-19 pandemic this year.
In this picture are (left to right): Annabelle, Ryan, Raisa, Natan, Jackie (Seasonal Crew Leader), and Charlie. (Missing: Dylan.)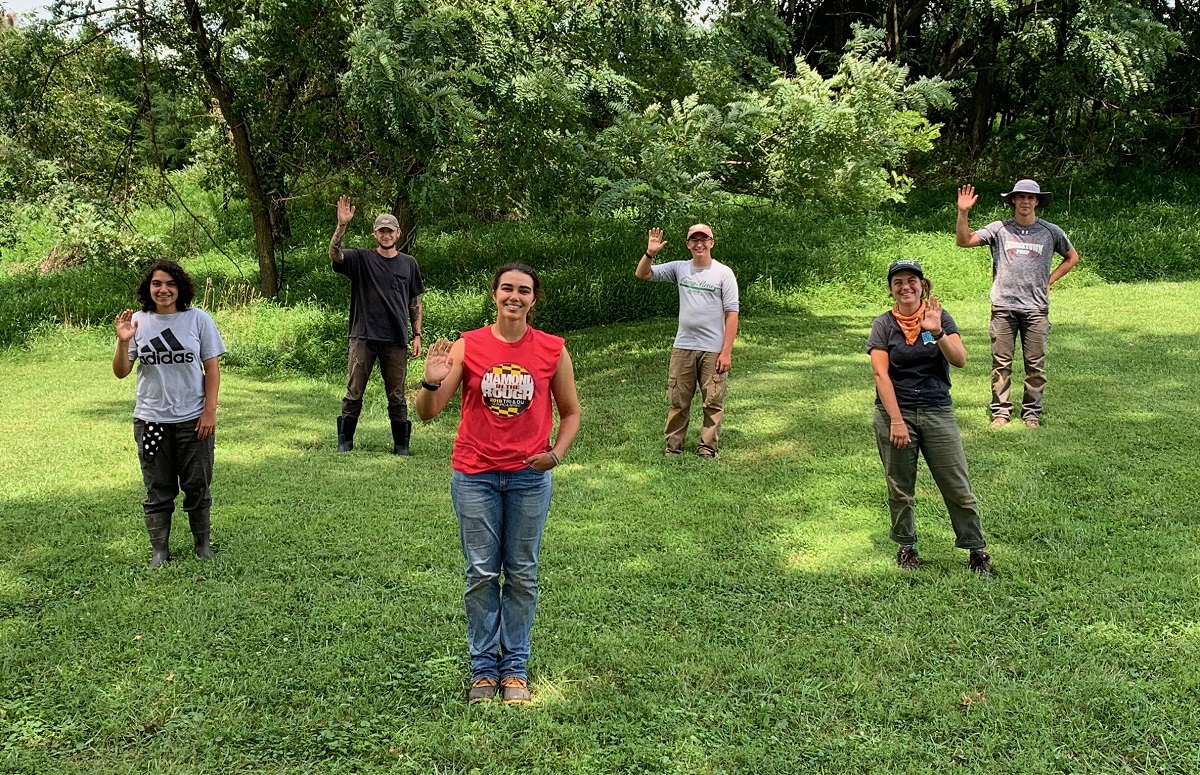 Here is Annabelle.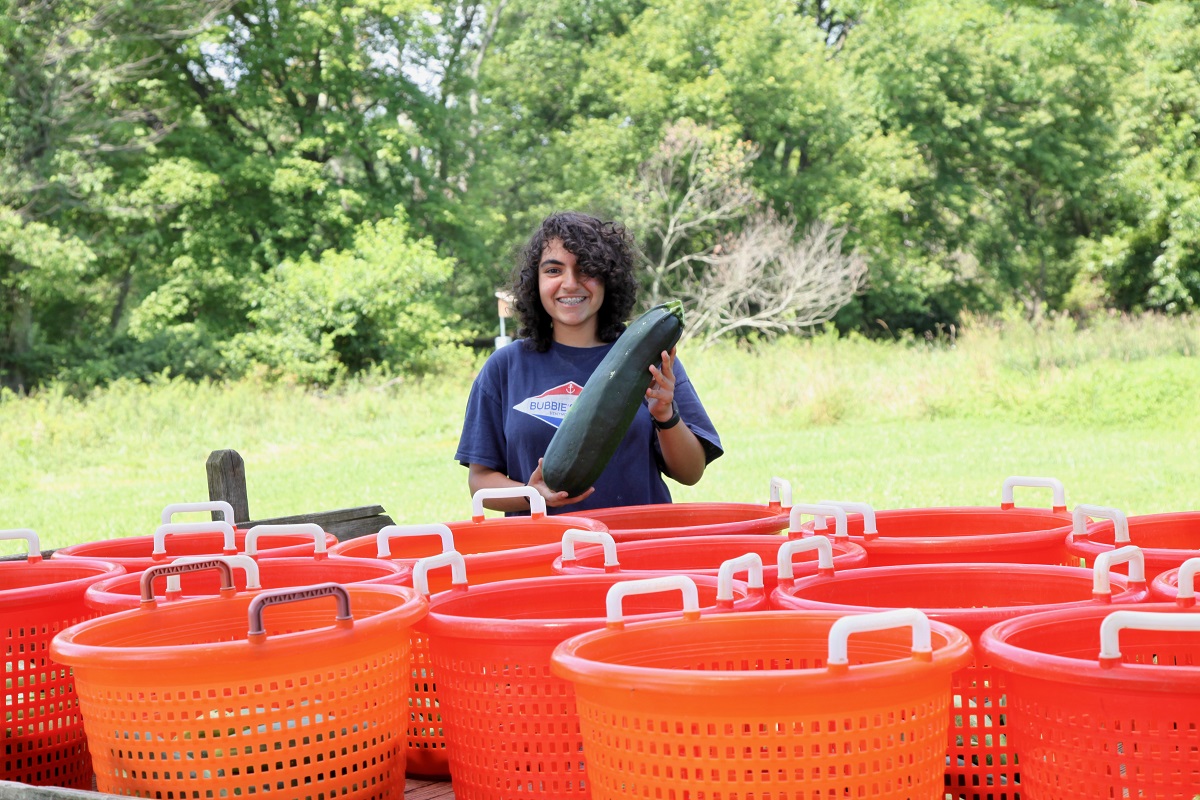 Annabelle is a junior at Friends Meeting School in Ijamsville, MD. One of her favorite teachers is a farmer, and when she heard about our internship (thanks to the CSA member who posted the notice at her school!), she decided she wanted to try something new. Annabelle leads and helps train peer mediation teams at her school. She thinks she might study international relations in college. "Kind", "gentle", "genuine", and "smart" are the words her fellow interns used to describe Annabelle. She is very hardworking and never wanted to leave a job before it was finished. She didn't stop smiling even when it was her turn to clean the compost buckets! (She runs a side business detailing cars, so she knows what clean really means.)
Here is Charlie.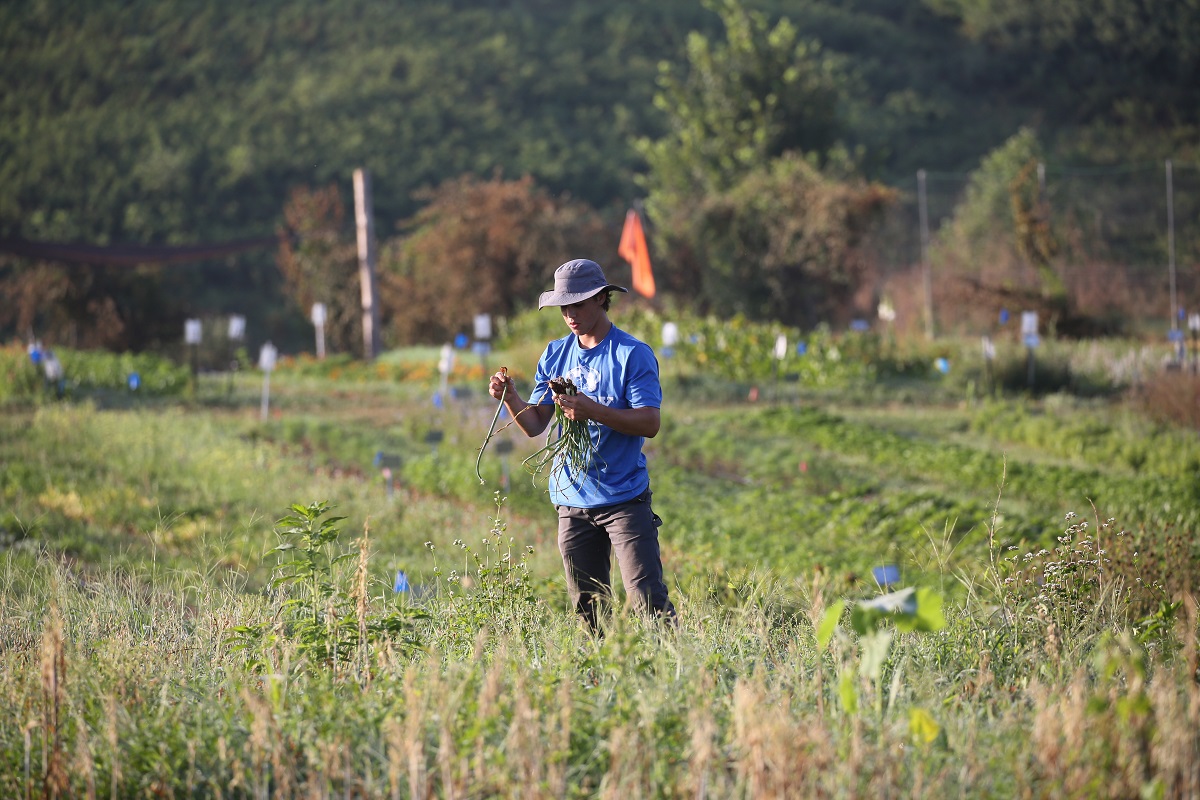 While working on a farm was new to Charlie at the beginning of the summer, he had the opportunity to learn on the job and embrace the often-overlooked challenges of organic farming. Charlie enjoyed exploring different methods of cooking the produce, broadening his culinary skills. Charlie is a sophomore, majoring in biology, at Colby College in Waterville, ME.
Here is Dylan on the right with Farm Manager Melissa on the left.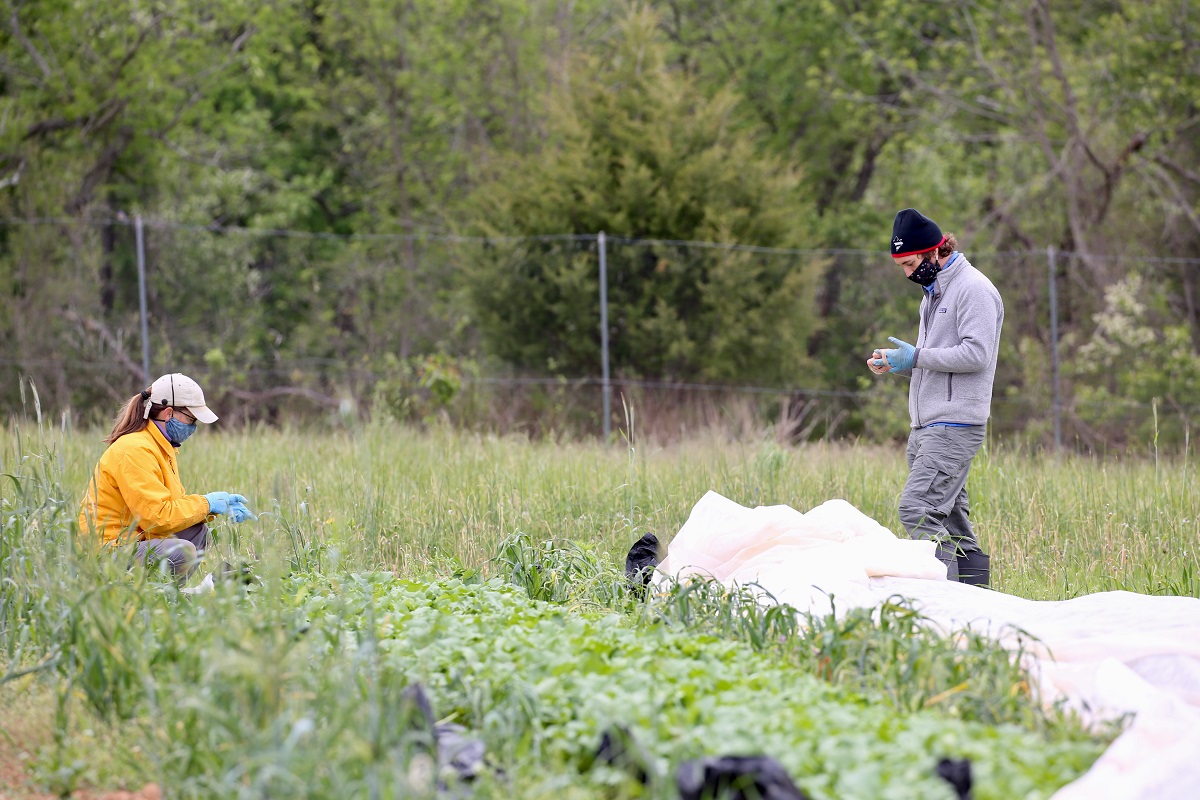 A 2018 graduate of Oberlin College, Dylan spent the past two years working with non-profits and start-ups in Medellín and Bogotá, Colombia. In addition to the many skills that Dylan has picked up as a Red Wiggler intern, he enjoyed getting to know new vegetables (for him!) such as kohlrabi, green zebra tomatoes, and purple islander peppers, and learning recipes to incorporate them in the kitchen. Dylan hopes to use this experience to further engage in local food justice and environmental justice efforts and will be pursuing a Master's degree in Urban Agriculture at the University of the District of Columbia.
Here is Natan.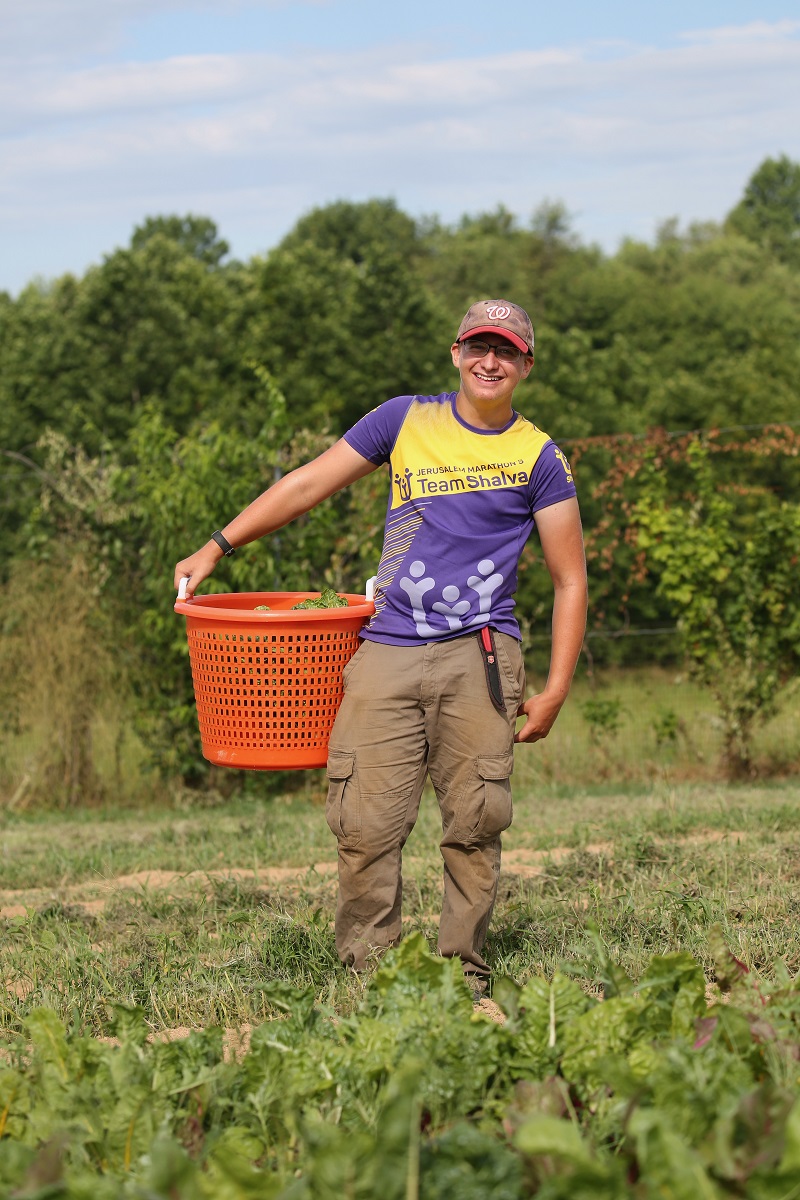 Natan is a senior at Berman Hebrew Academy in Rockville, MD. He hopes he is smart enough to become an aerospace engineer. We think that anyone who is as inquisitive and open to learning will certainly go far! Natan always had a joke or a witty comment ready, which kept everyone laughing (or groaning) while we worked. An avid Formula 1 fan, Natan also likes history, our golf cart, and rockets. The farm gave him his first opportunity to push a lawnmower, and he volunteered to do it even on the hottest days.
Here is Raisa.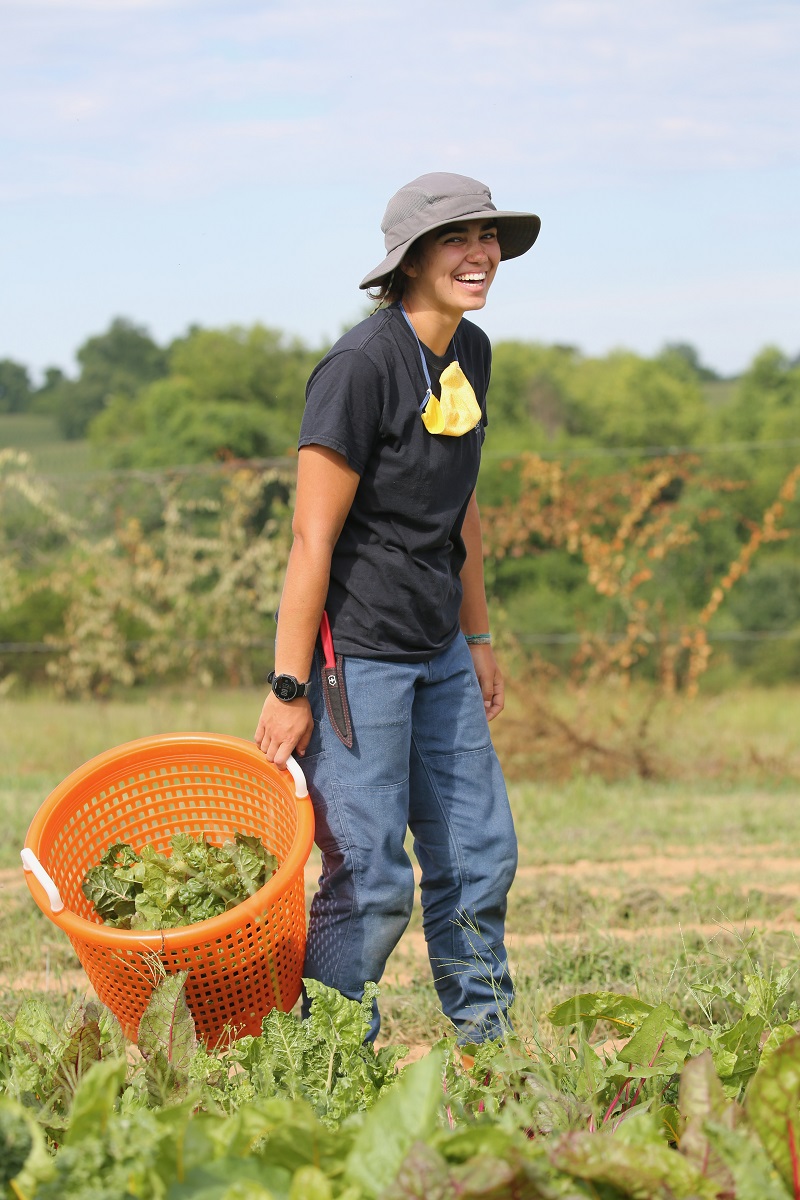 As an intern, Raisa loved learning so much about sustainable agriculture this past summer! She is determined to have a farm of her own one day. Raisa studies Civil and Environmental Engineering at the University of Maryland and hopes to use this degree to improve water quality and access for marginalized communities. When Raisa isn't in class or tending to house plants, she loves to hike, play music, and sew.
Here is Ryan on the left and Annabelle on the right.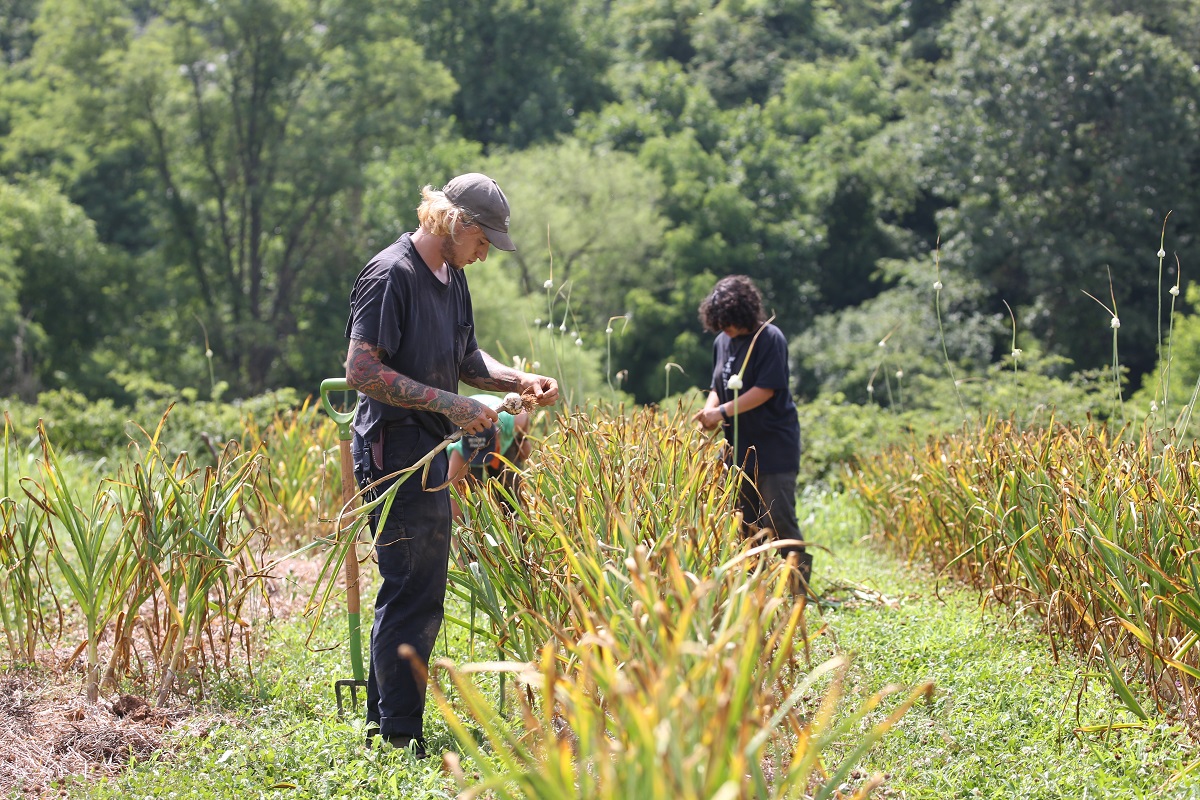 Ryan is a veteran of the US Navy, and he served from 2014 to 2019 and worked in the cryptologic field. This is the first time that Ryan has ever worked on a farm, and he enjoyed learning about the intricacies of growing organic produce. Ryan enjoys writing and drawing, as well as riding his motorcycle. Ryan would like to continue an involvement in community agriculture in some aspect of his life, thanks to what he has learned and experienced in his short time at Red Wiggler.
Here is a picture of staff and interns having a team meeting while social distancing and with a load of vegetables after harvest.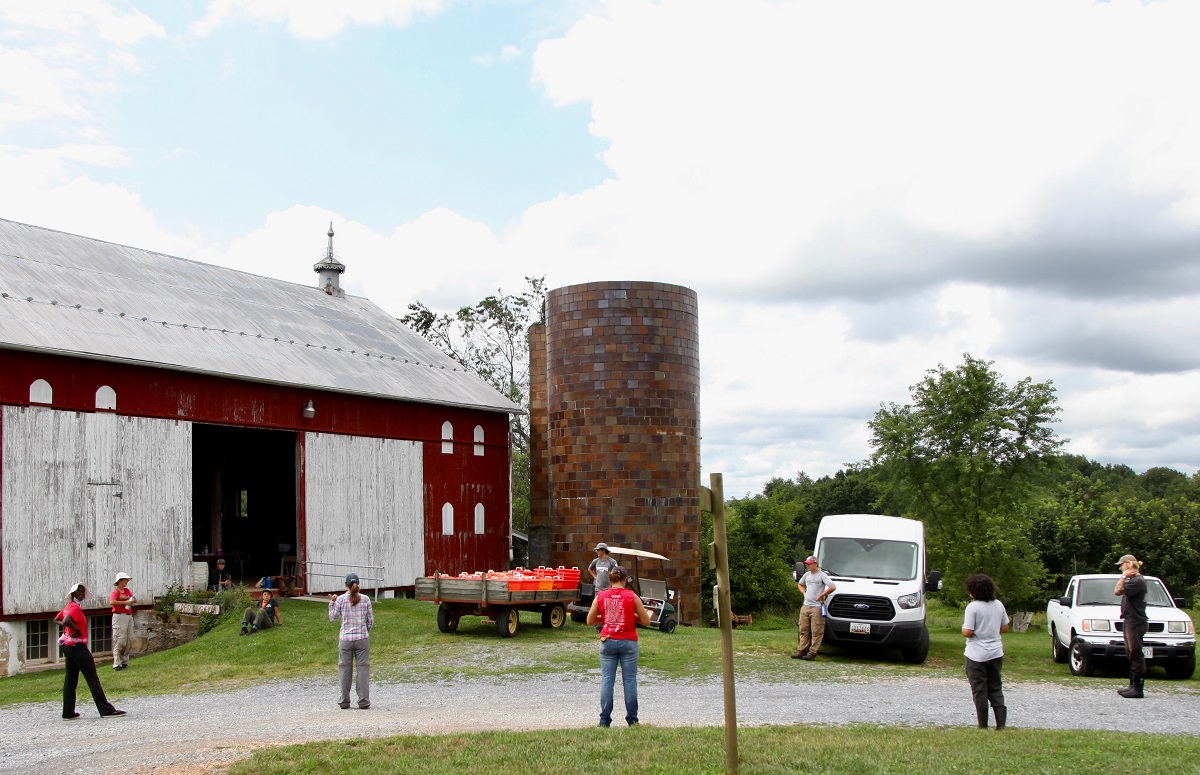 Thanks again to our amazing 2020 interns for all their hard work, and we wish them the best of luck in all their future endeavors!!!