Red Wiggler uses drip tape for irrigation out in the fields. As animals will eat holes into drip tape, drip tape typically only lasts 1 to 2 seasons. Each fall, we assess whether we can reuse drip tape or not. Last winter, instead of throwing out old unusable drip tape, we decided to make recycled irrigation bags out of them. We are always looking for creative solutions to reduce and reuse, and these recycled irrigation bags are a perfect example of that!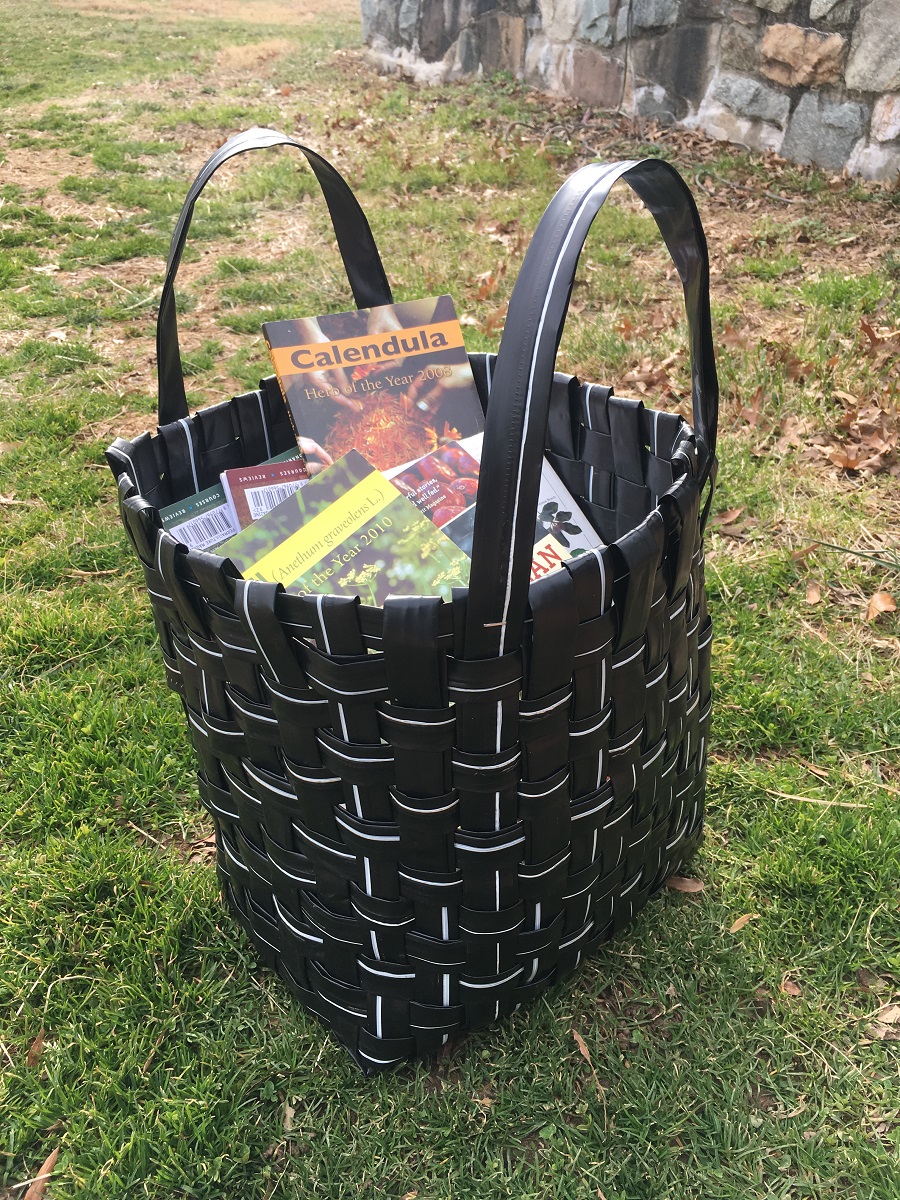 Growers and volunteers were taught how to weave and make reusable bags, and we tested them. The recycled irrigation bags are sturdy, attractive, and are great for holding blankets, magazines, toys…you name it! Below are some photos of Growers and volunteers making the bags this past winter.
SPECIAL: If you are interested in having one of these limited edition handmade bags of your own, from August 1, 2020 through September 30, 2020, we are giving away a recycled irrigation bag to the first 40 donations over $250! Click on the following link to make a donation to Red Wiggler,.
https://redwiggler.org/donate/
As always, thank you for your support!