Over the last few months during the COVID-19 pandemic, Growers have picked up a share of veggies on the farm each week or had their share delivered to their homes by other members of the Red Wiggler staff. Growers Elaine and Iya sent us some inspiring and mouthwatering photos and recipes from their home cooking adventures. Check it out!
Cooking at Home with Elaine
Elaine made Lettuce and Garlic Chive Soup. Here are Elaine's veggies from Red Wiggler.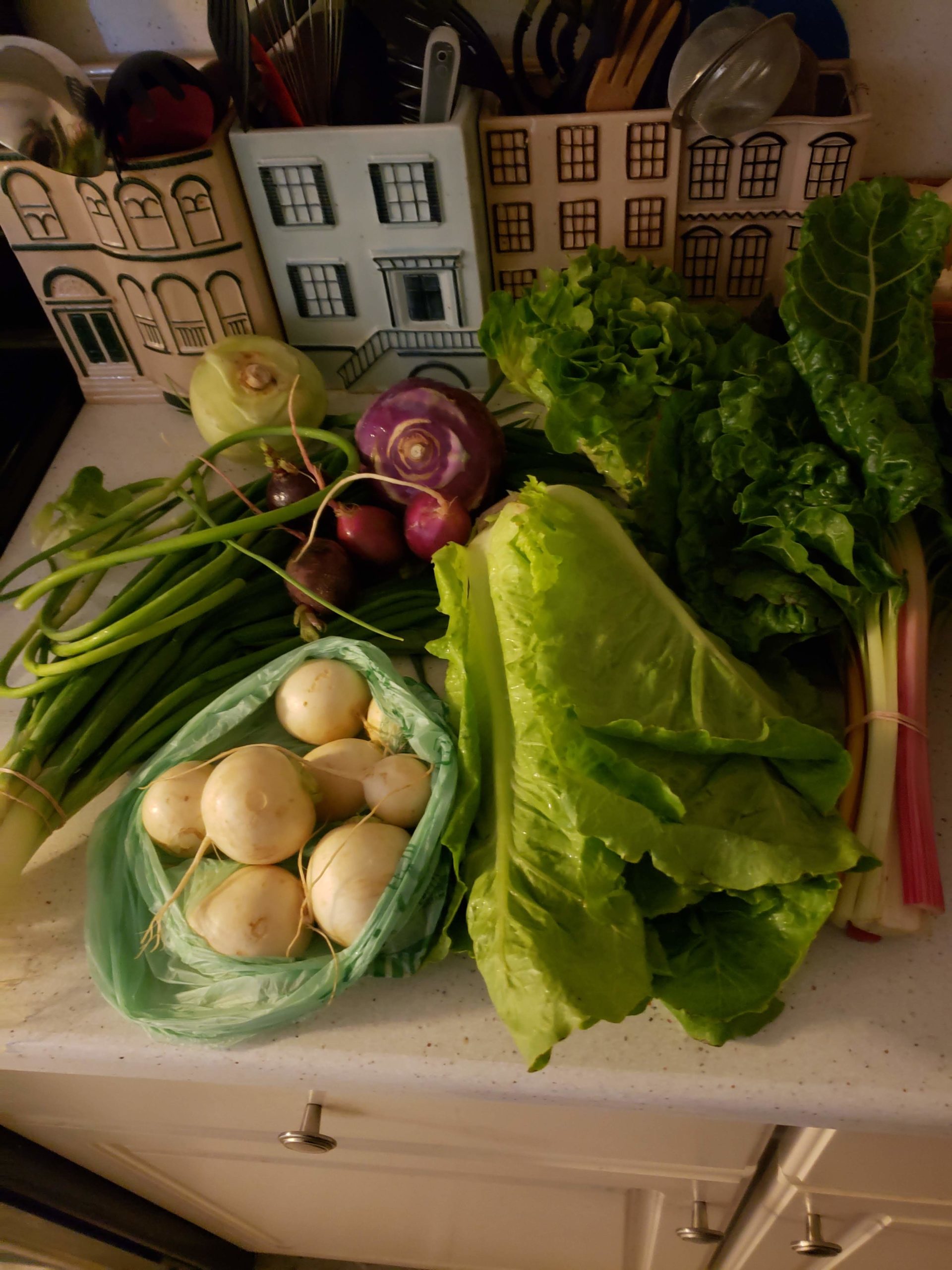 Here, Elaine is prepping the lettuce.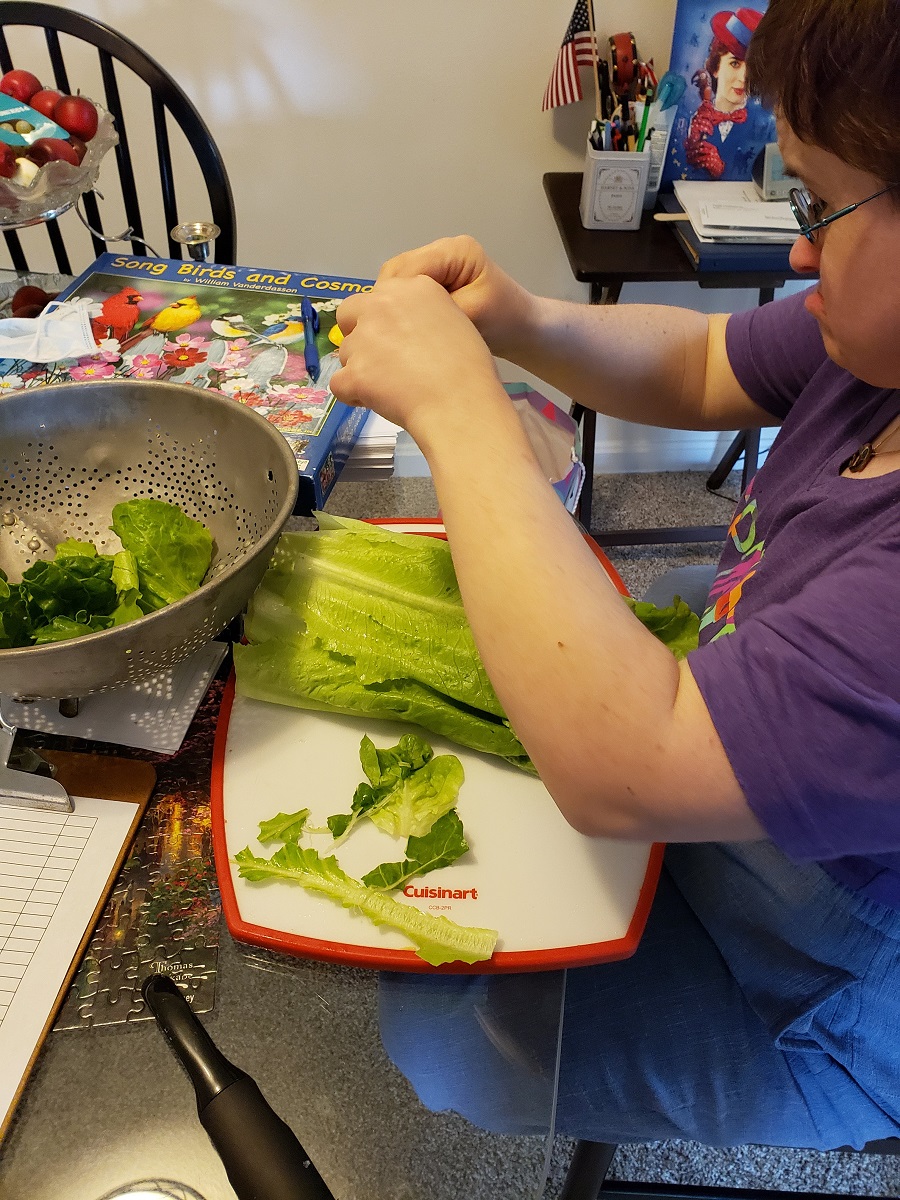 Well into the soup making, Elaine is adding stock here.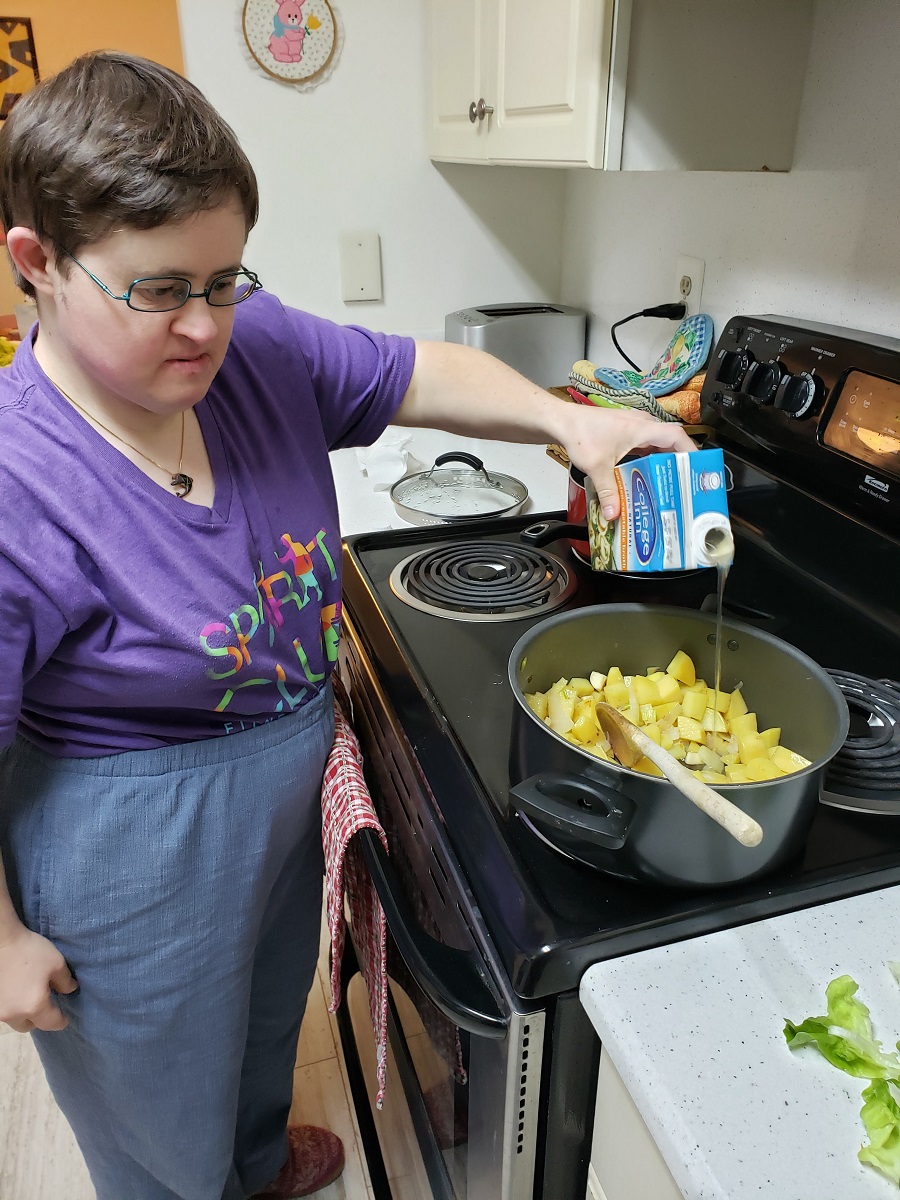 Elaine adds the lettuce to the soup.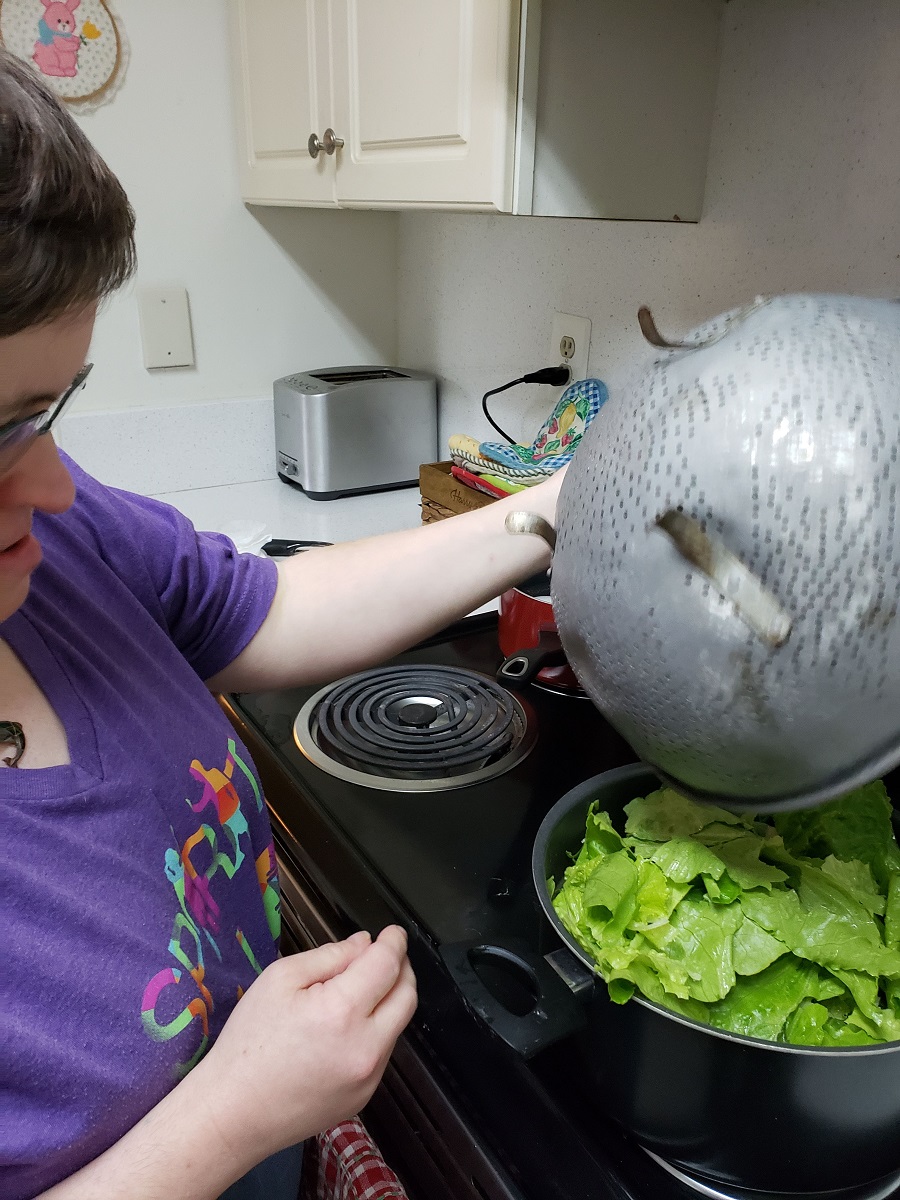 After the lettuce was added to the stock, the soup was returned to a boil and cooked for 5 minutes.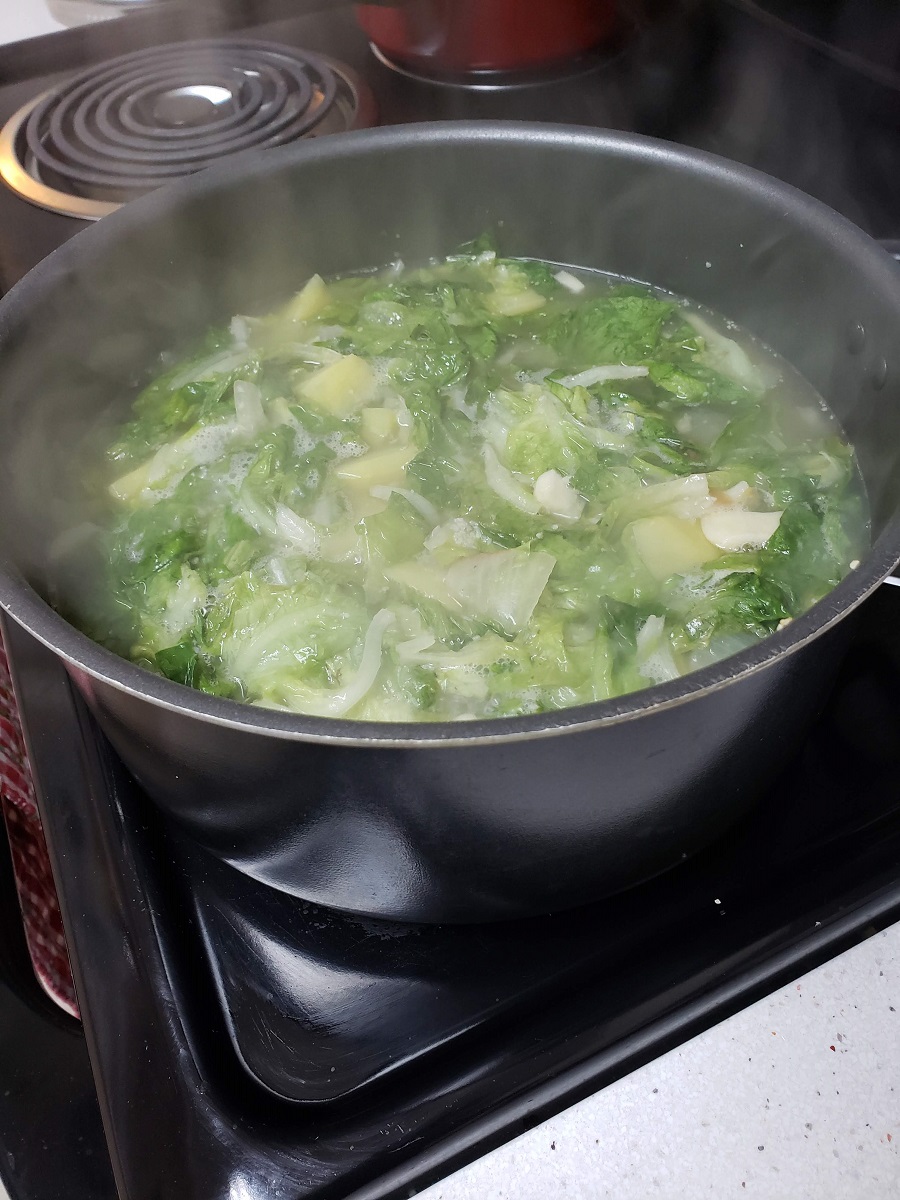 Almost done! Here, Elaine is blending all the cooked veggies into a soup. Great job, Elaine!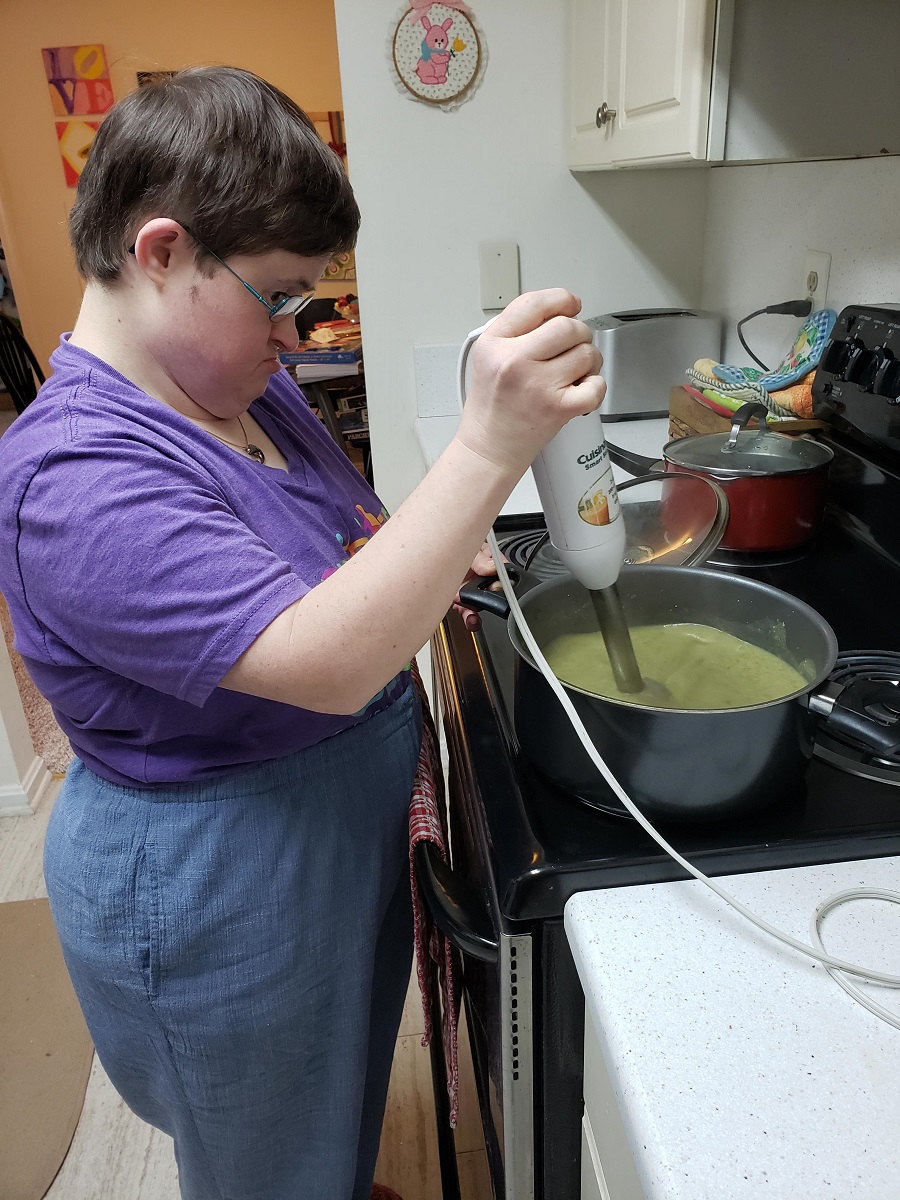 Baking and Cooking at Home with Iya
Strawberry and rhubarb pie by Iya and Board member Cynthia. Yum!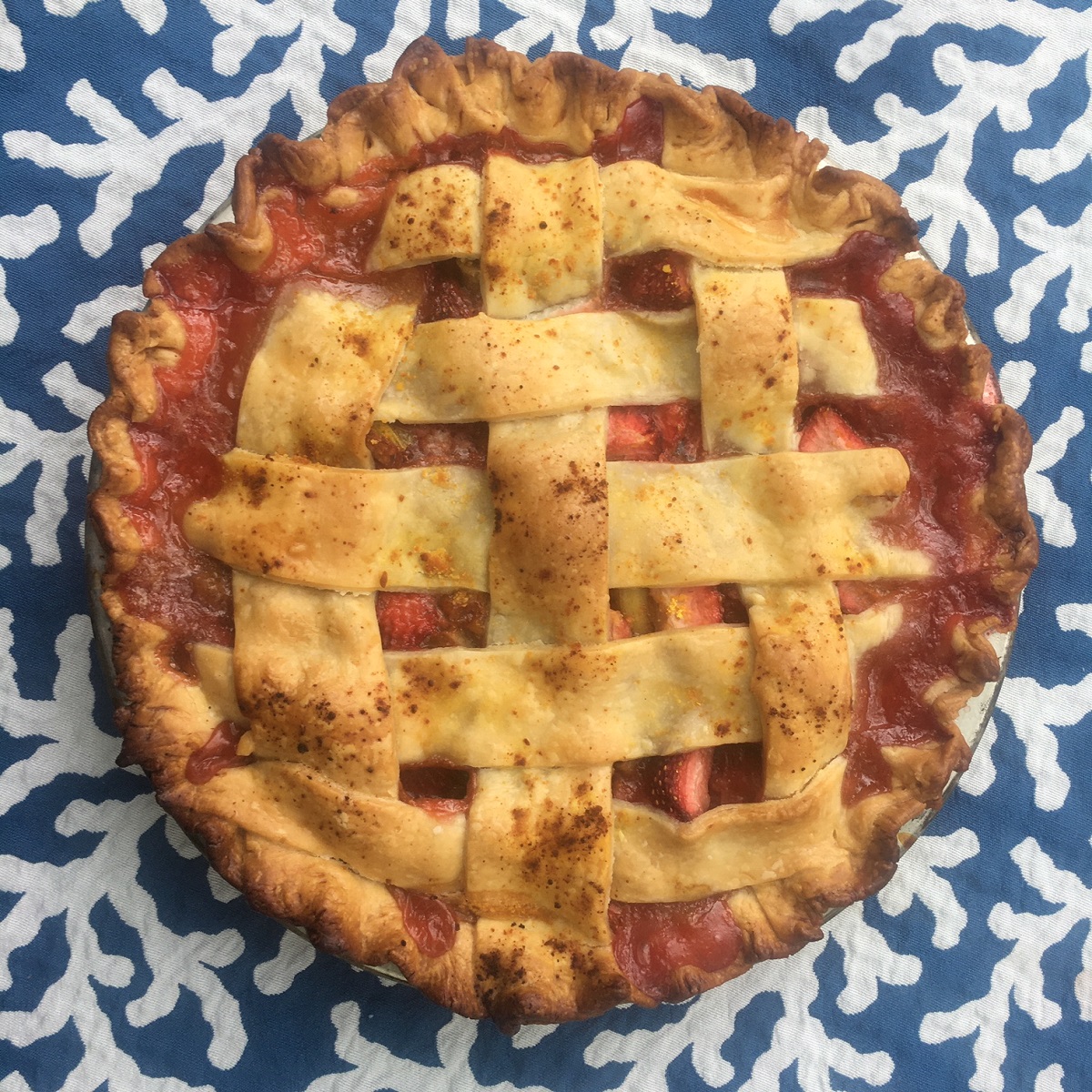 Iya made Swiss Chard Delight, and below are pictures and her recipe for the dish.
1. Start with a bouquet of rainbow Swiss chard, fresh from Red Wiggler Community Farm.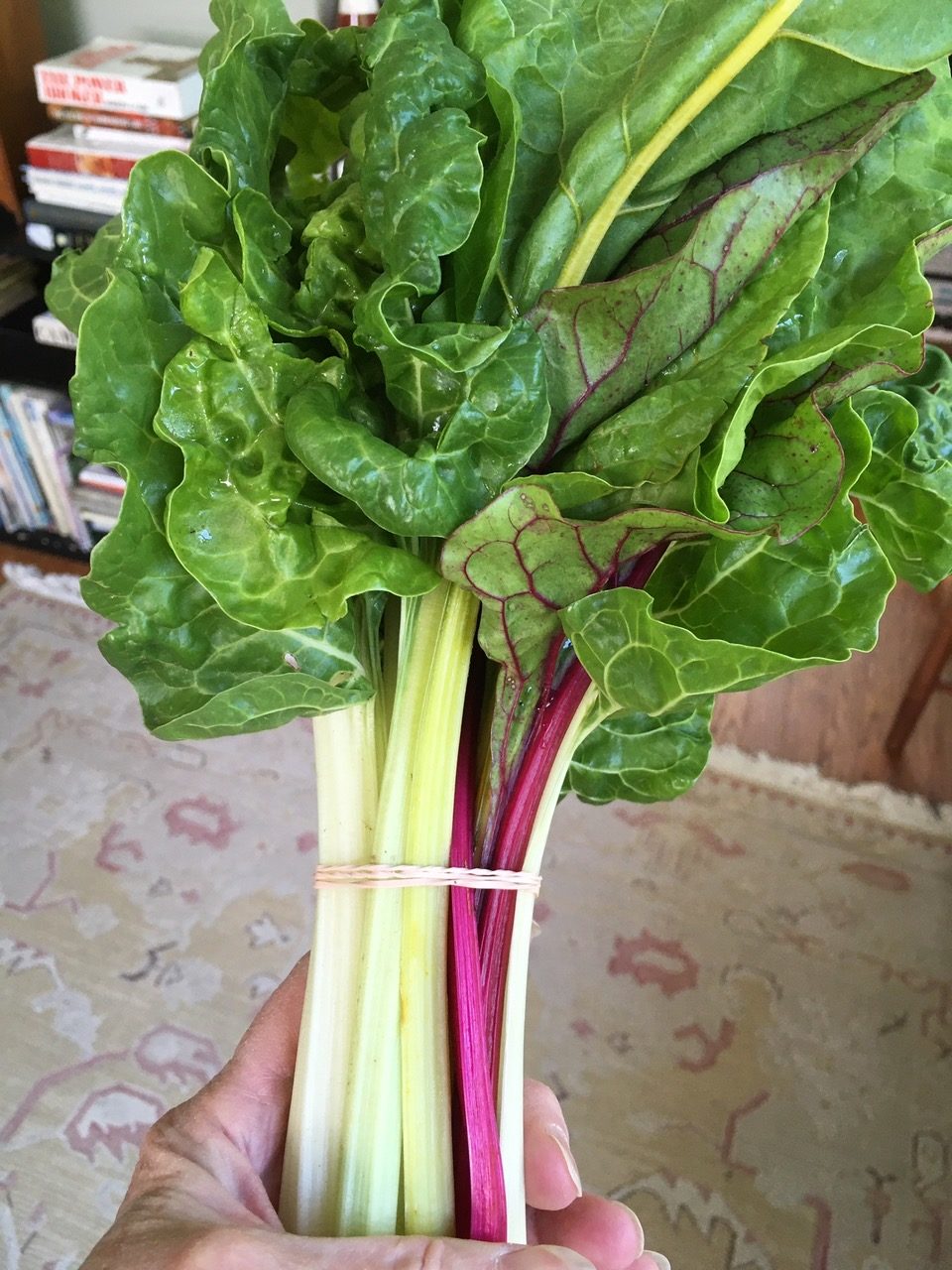 2. Thoroughly wash and drain the chard and some kale. Strip the leaves off the stalks.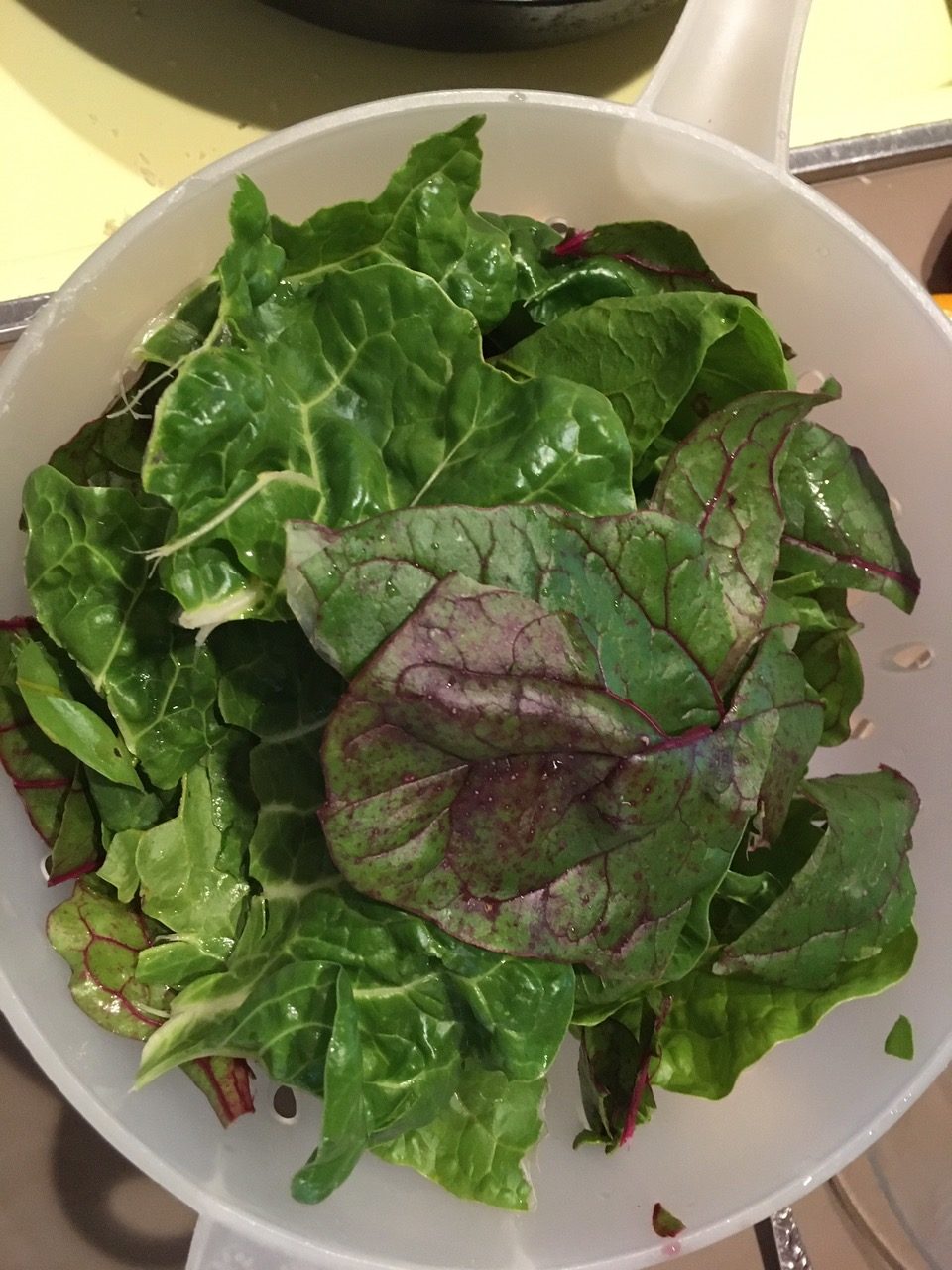 3. Cut the stalks into 1″ long pieces. In a cast iron skillet, heat up some olive oil, add some shallots and the cut-up stalks, and brown for 3-4 minutes, until they soften.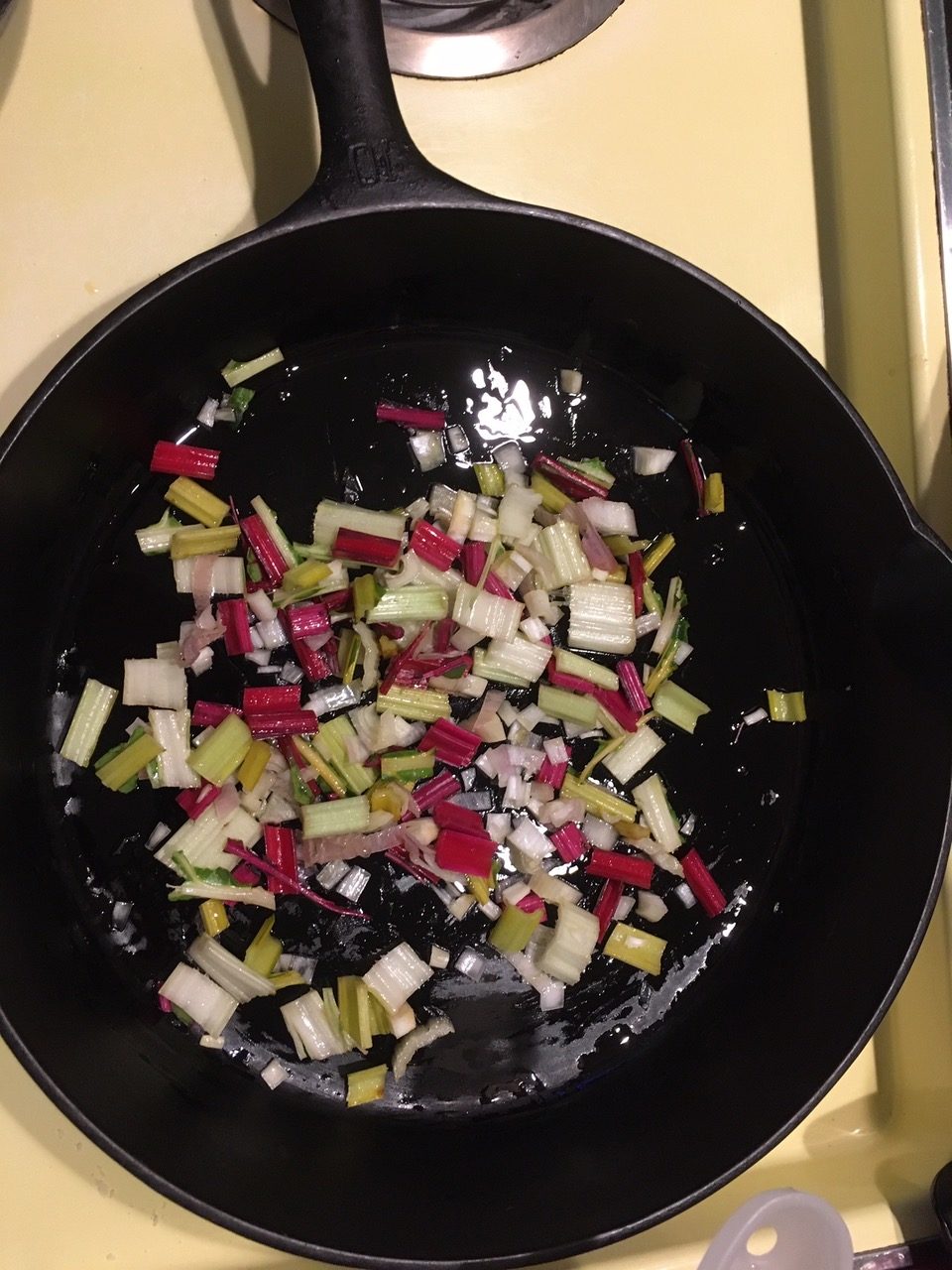 4. Add in the chard and kale and cover, letting the greens cook down in their own steam. After a few minutes, lift the lid and flip everything over in the pan. Add a few shakes of tamari, and cook covered for another minute until the greens have wilted and softened. Serve right away while everything is steaming hot!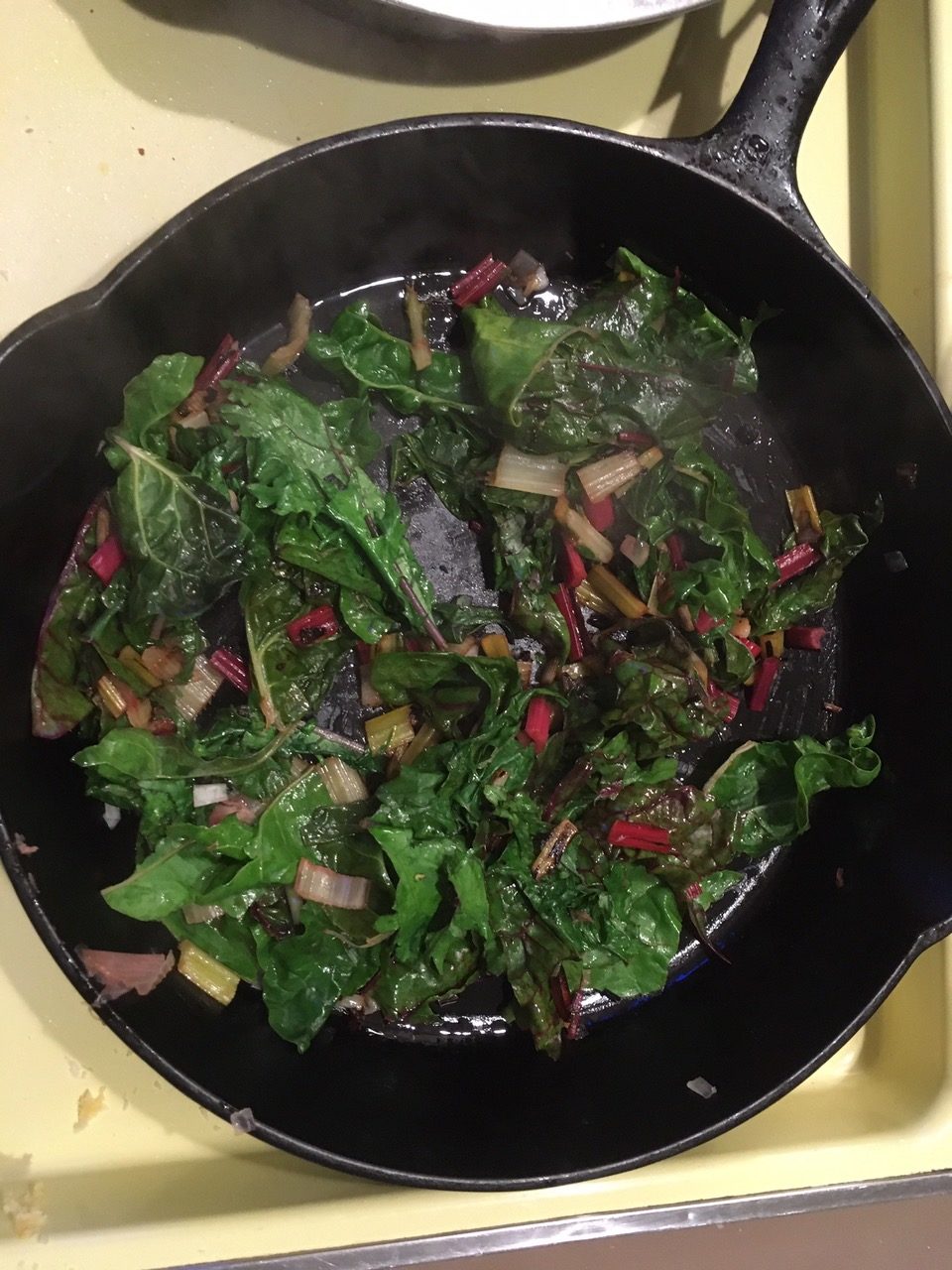 We hope you have your own cooking adventures at home. Thanks to Elaine and Iya for the inspiration!