Hail Event at approximately 6:00 pm on June 25, 2020
We know that we are not alone in facing adversity this spring. We share these photos not to ask for sympathy, but to help promote understanding of the fragility of small farms. It is easy to see this hail damage, but harder to explain the challenges we've faced this spring as individuals and as a staff. We are at a loss for words, but we remain focused on our mission to nurture a healthy, inclusive community. This damage is temporary, and our staff is already replanting.
With humble gratitude for the hard work of our team and the support of our community, we will persevere. Farming is a fragile endeavor.
________________________________________________________________________________
Hand sanitizer next to pile of hail for size reference.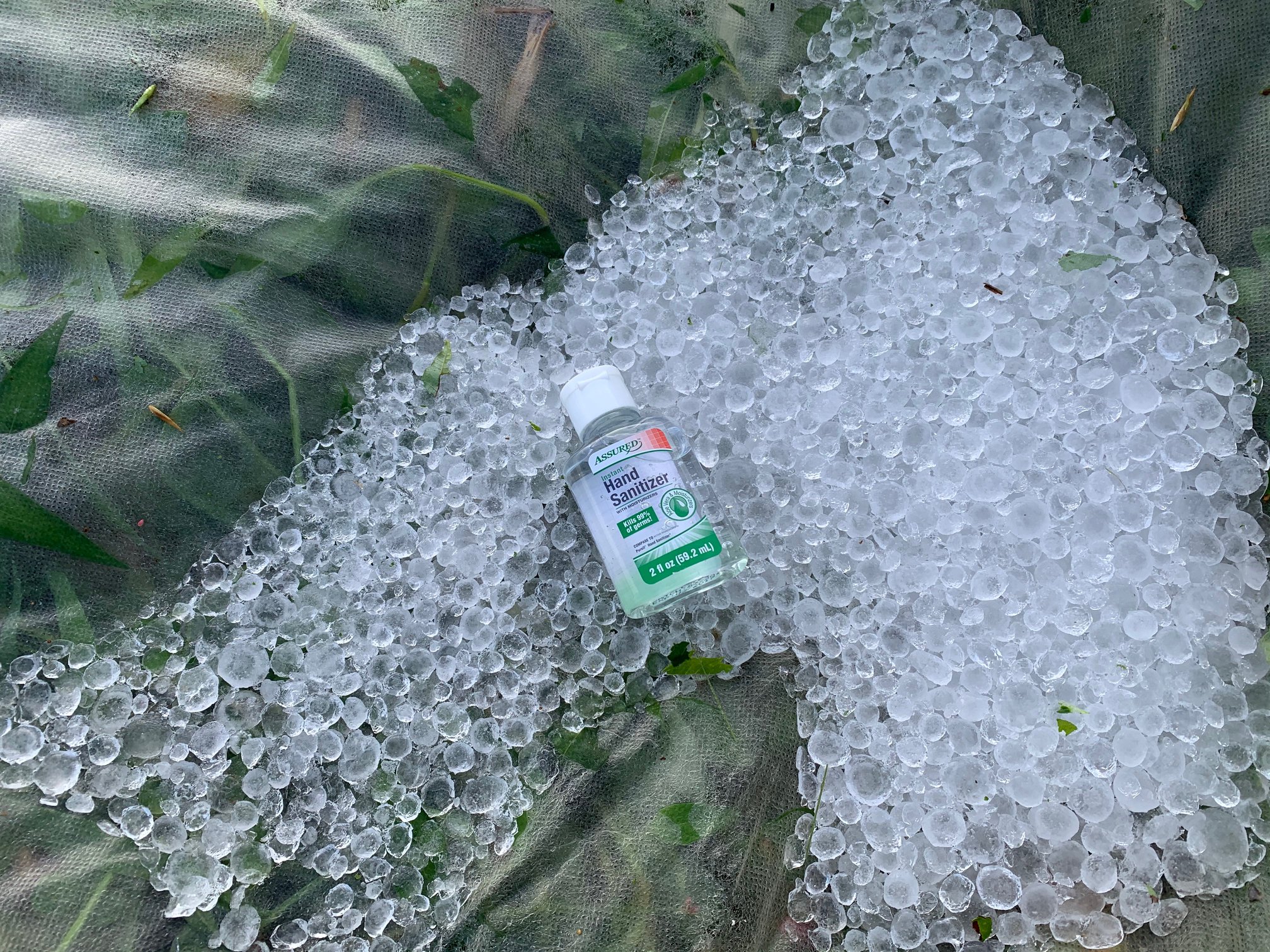 A rainbow behind our first summer planting of cucumbers, squash, and tomatoes. Zoom in for a close up of the hail damage.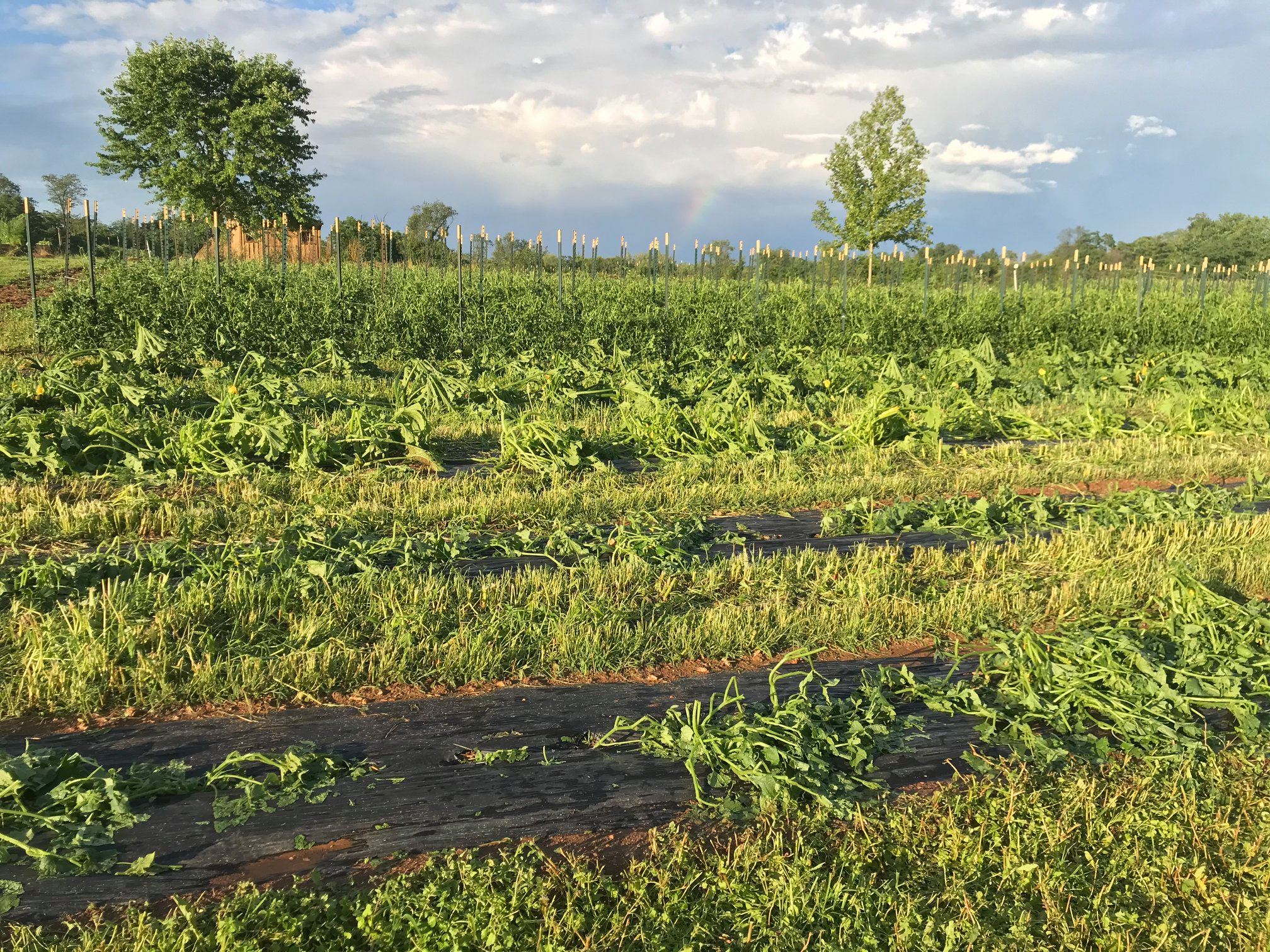 All our onions were shredded on the fragile part of the leaves.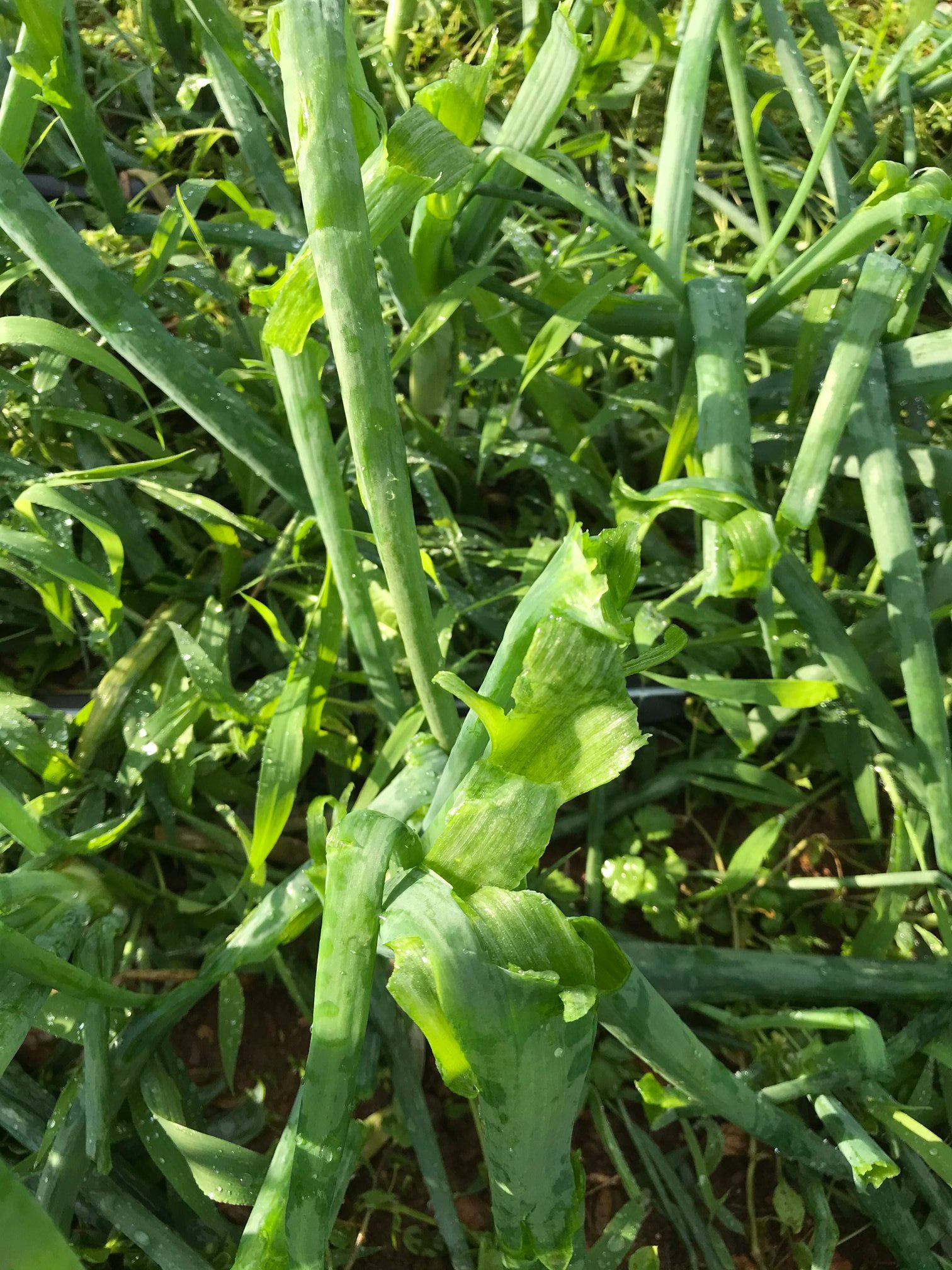 Row cover with puncture holes, and accumulated hail between the rows.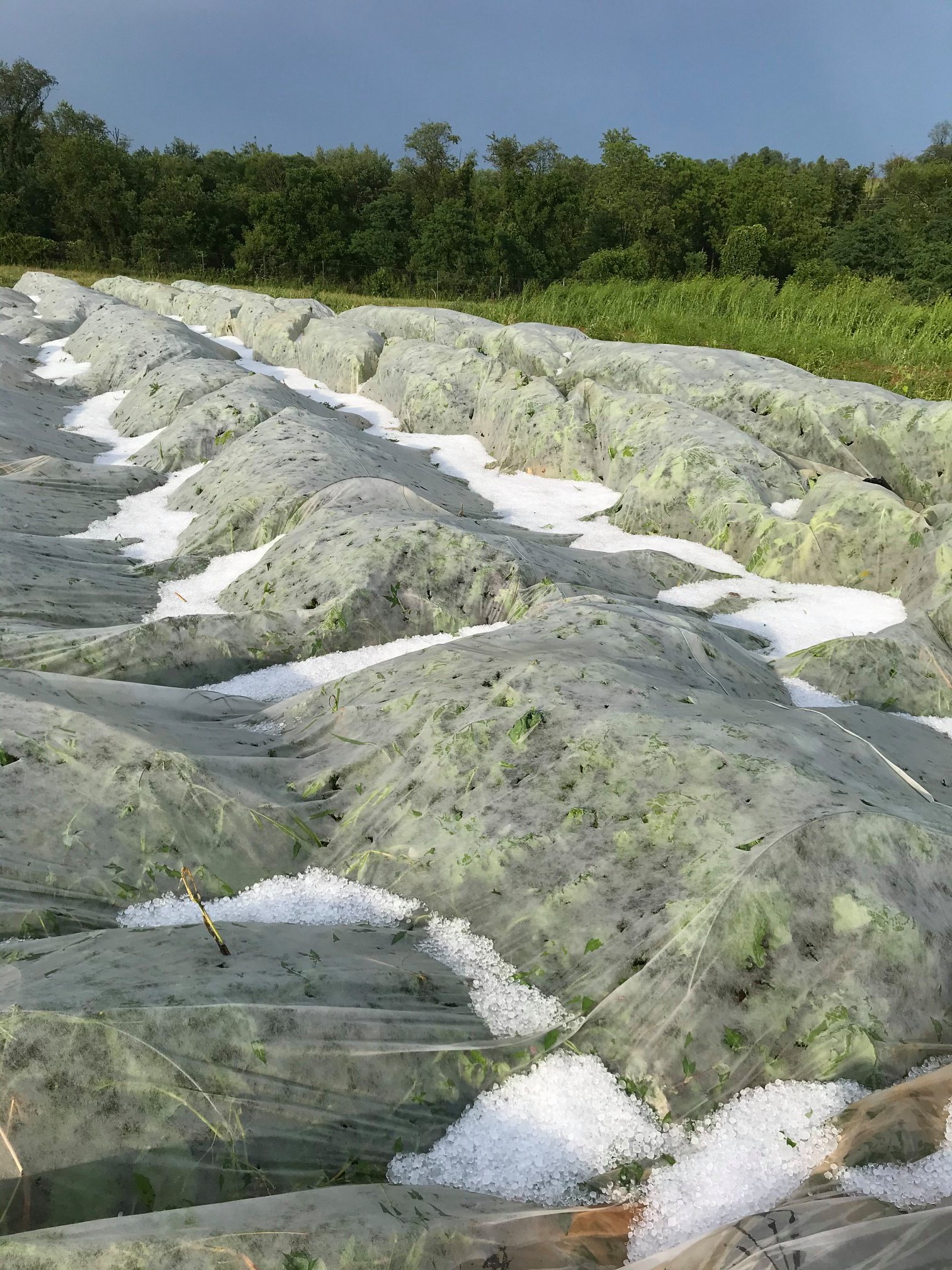 Row cover with back lighting to show the holes and crop damage.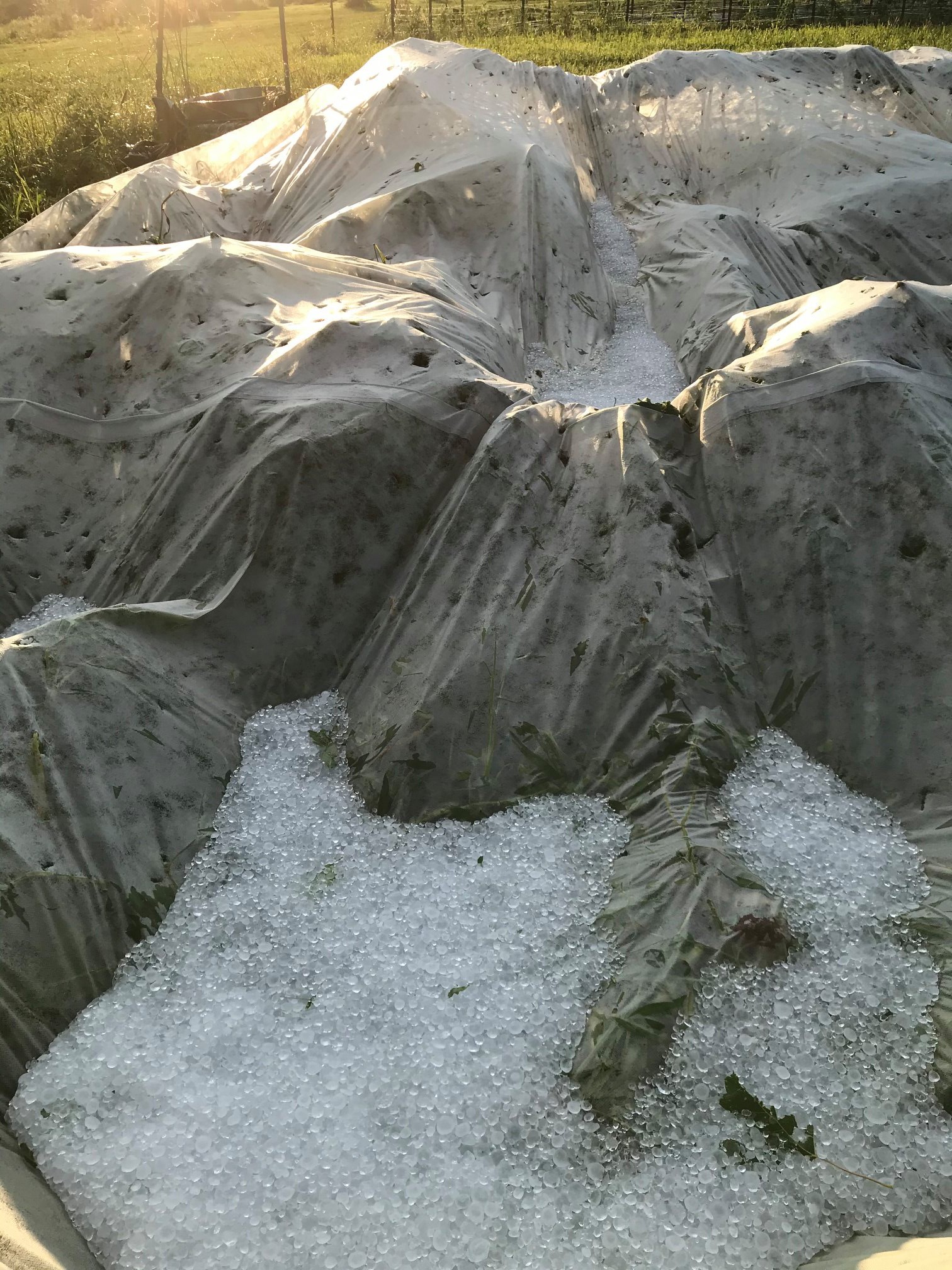 We're also saturated from weeks of rain. Here the storm caused ponding in the Pick Your Own beds.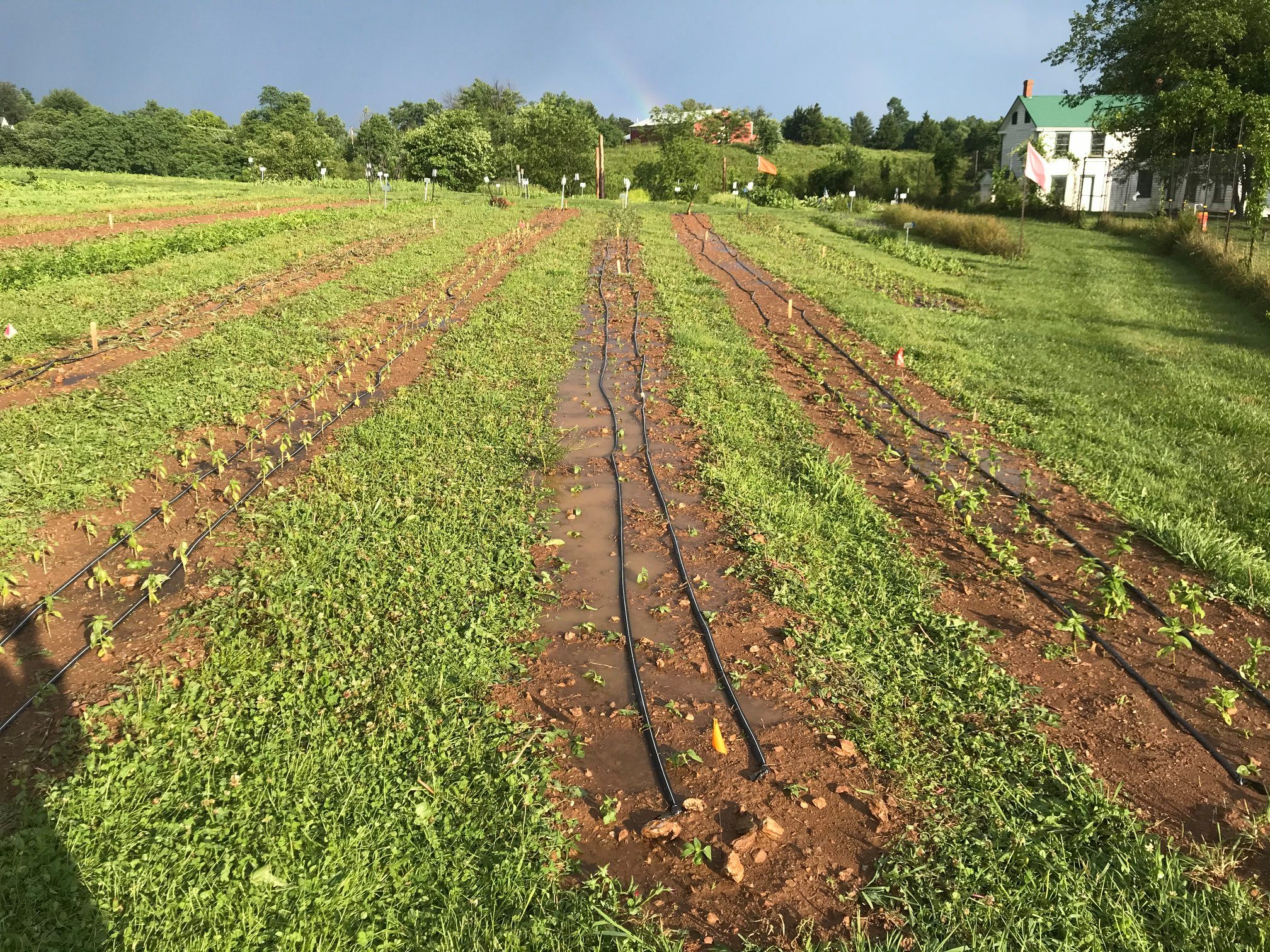 This is the 2nd summer planting of tomatoes. Fingers crossed they will grow new tops to replace the broken ones.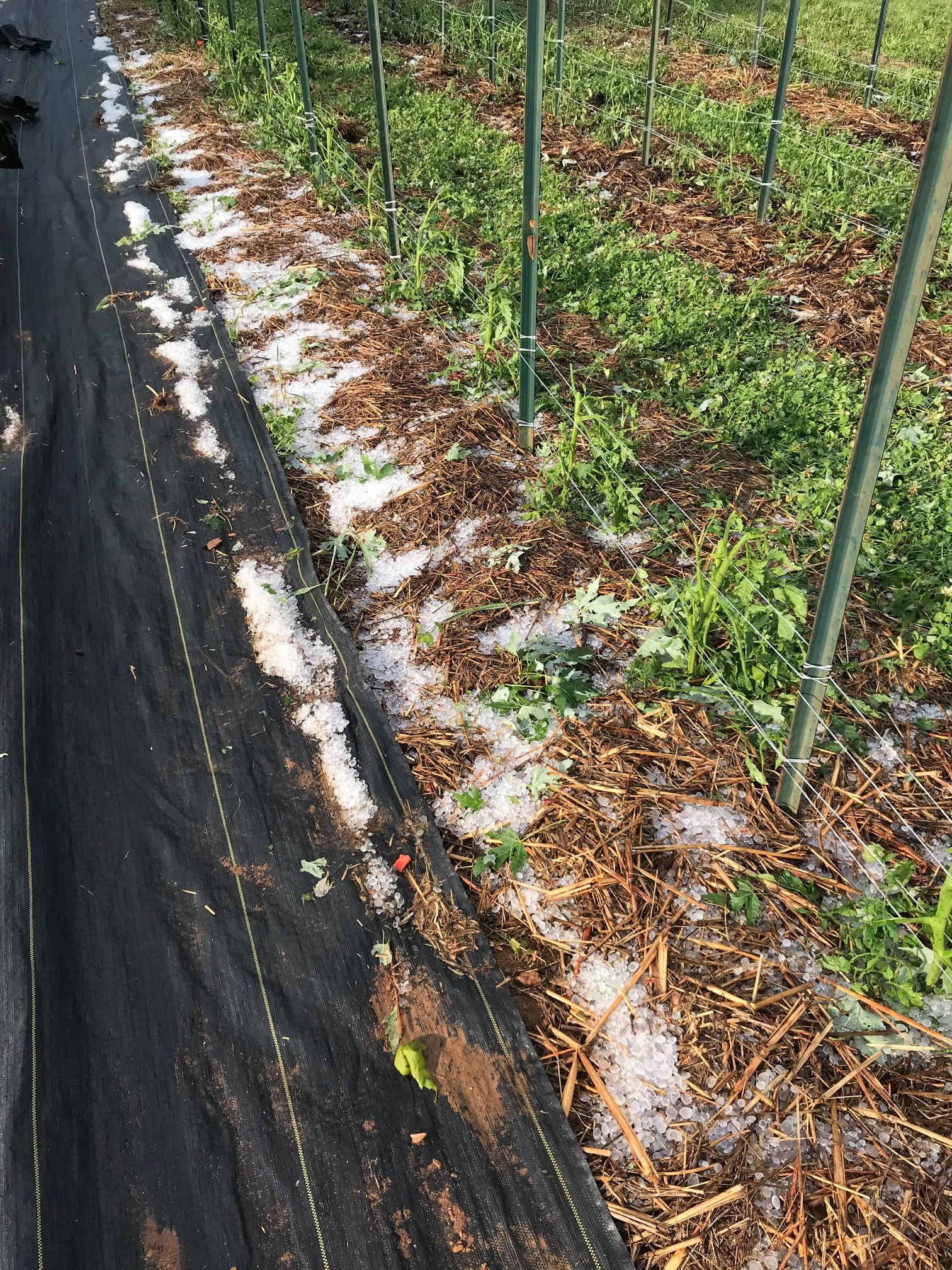 The chard is shredded, but should recover from the center and roots.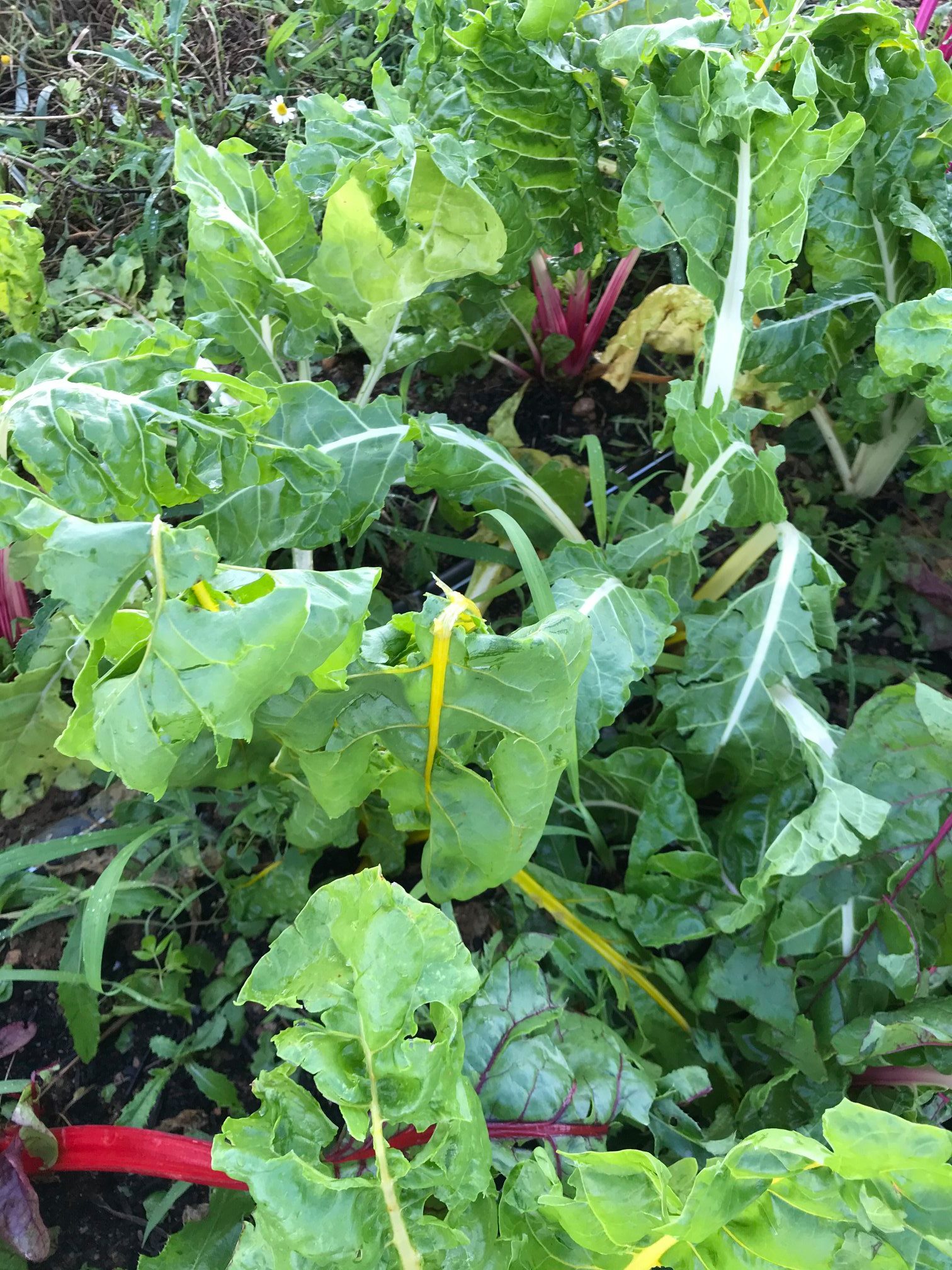 This photo was taken after 1.5 hours of melting. The hail formed thick piles that lasted until noon the following day.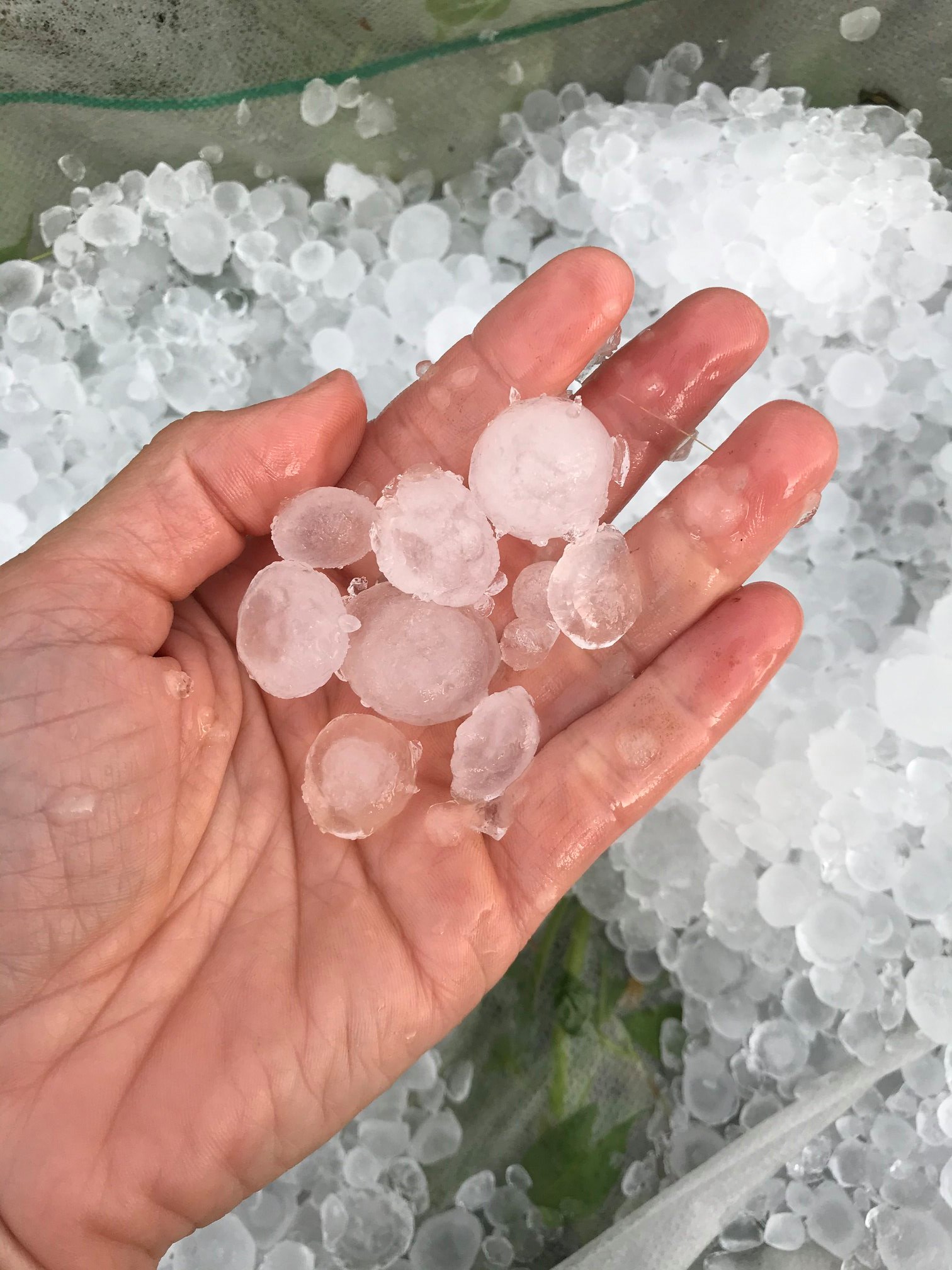 The hail ranged in size from 1/4″ to 1 1/4″, and came down for a solid 6 minutes.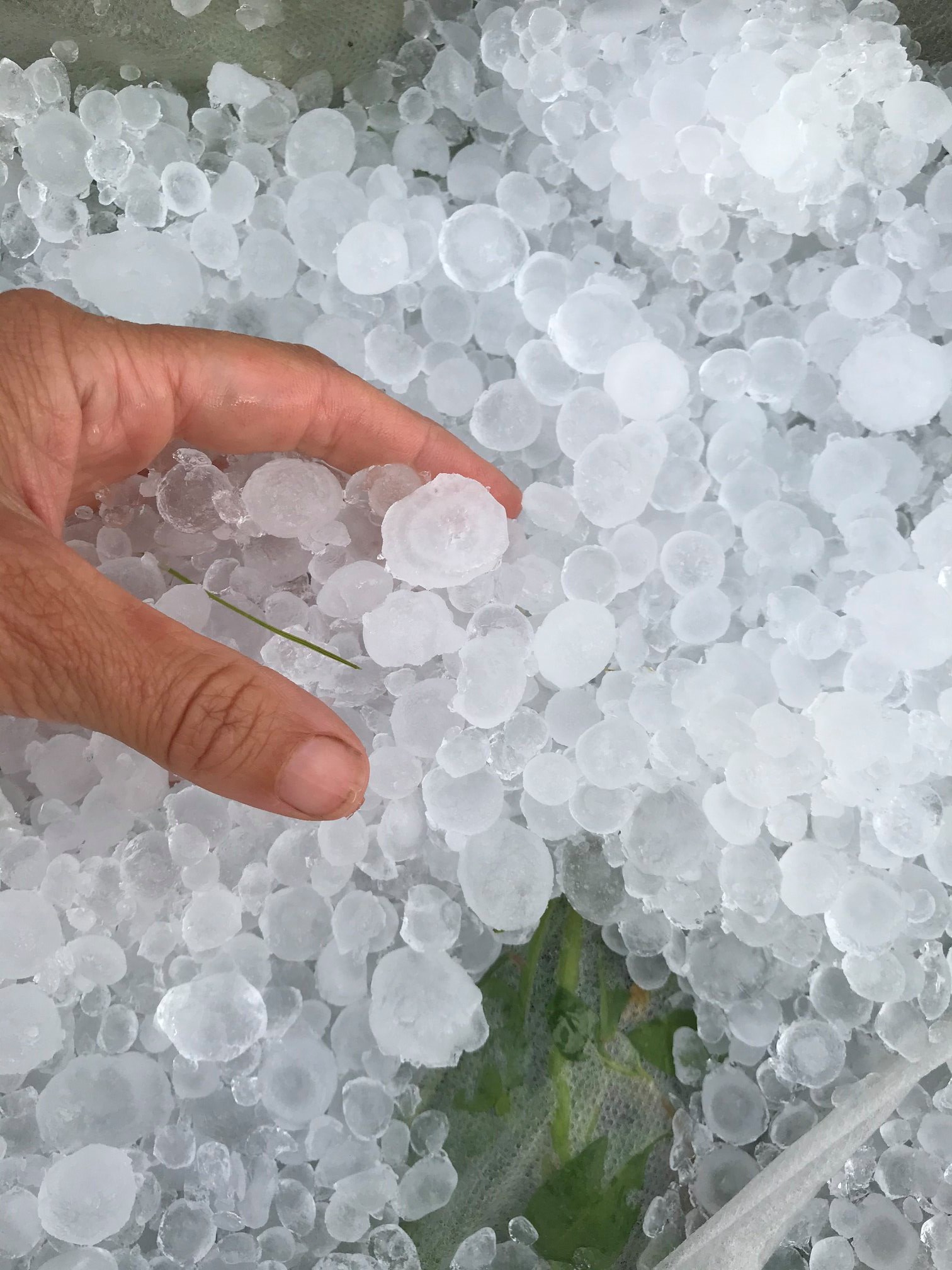 Fragile leaves were shredded all over the farm.