Red Wiggler Community Farm is designated as "essential" because we produce food for our community, and we are doing our best to keep the farm running during the COVID-19 crisis. Following CDC protocols and social distancing guidelines, we are planting crops with a minimal crew to ensure a bountiful harvest this season. We are also in the process of evaluating our food safety and distribution protocols for when harvests begin in mid-May. Below, check out some photos of our dedicated crew keeping us on track with planting and farming.
Here, Assistant Farm Manager Ashley is setting up irrigation out in the fields.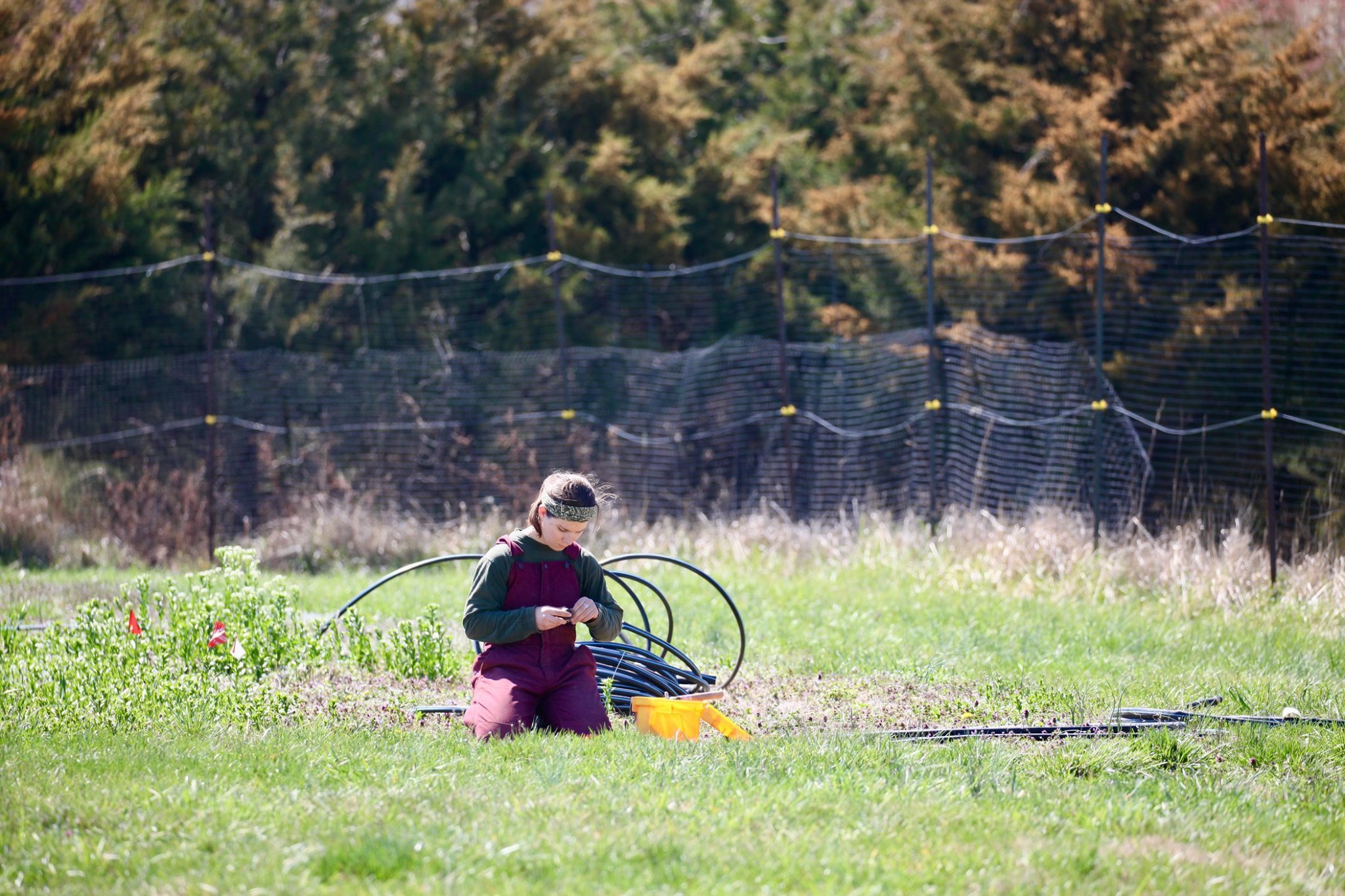 Staff are getting lots of farm work done out in the fields and in the greenhouse while practicing social distancing.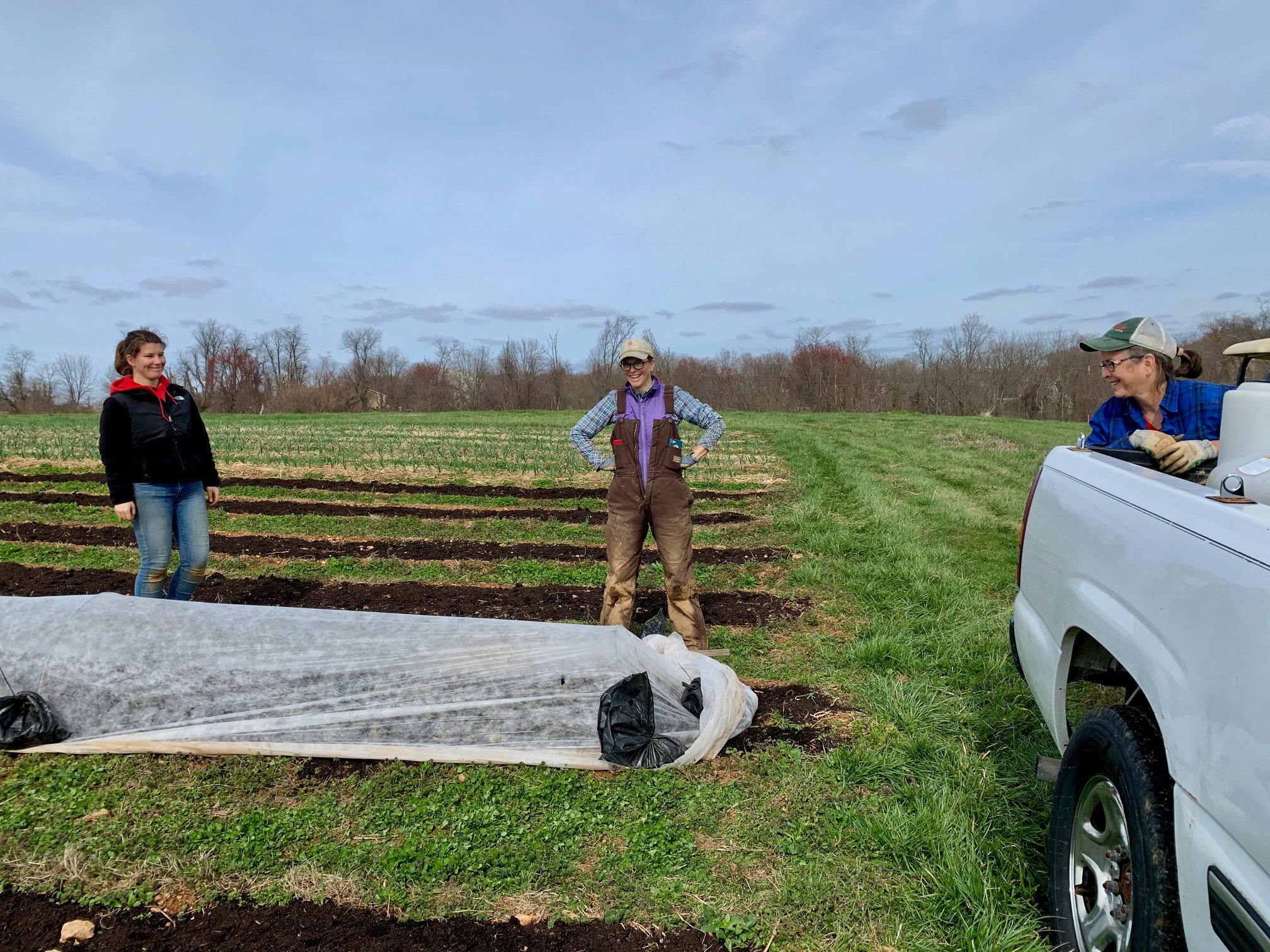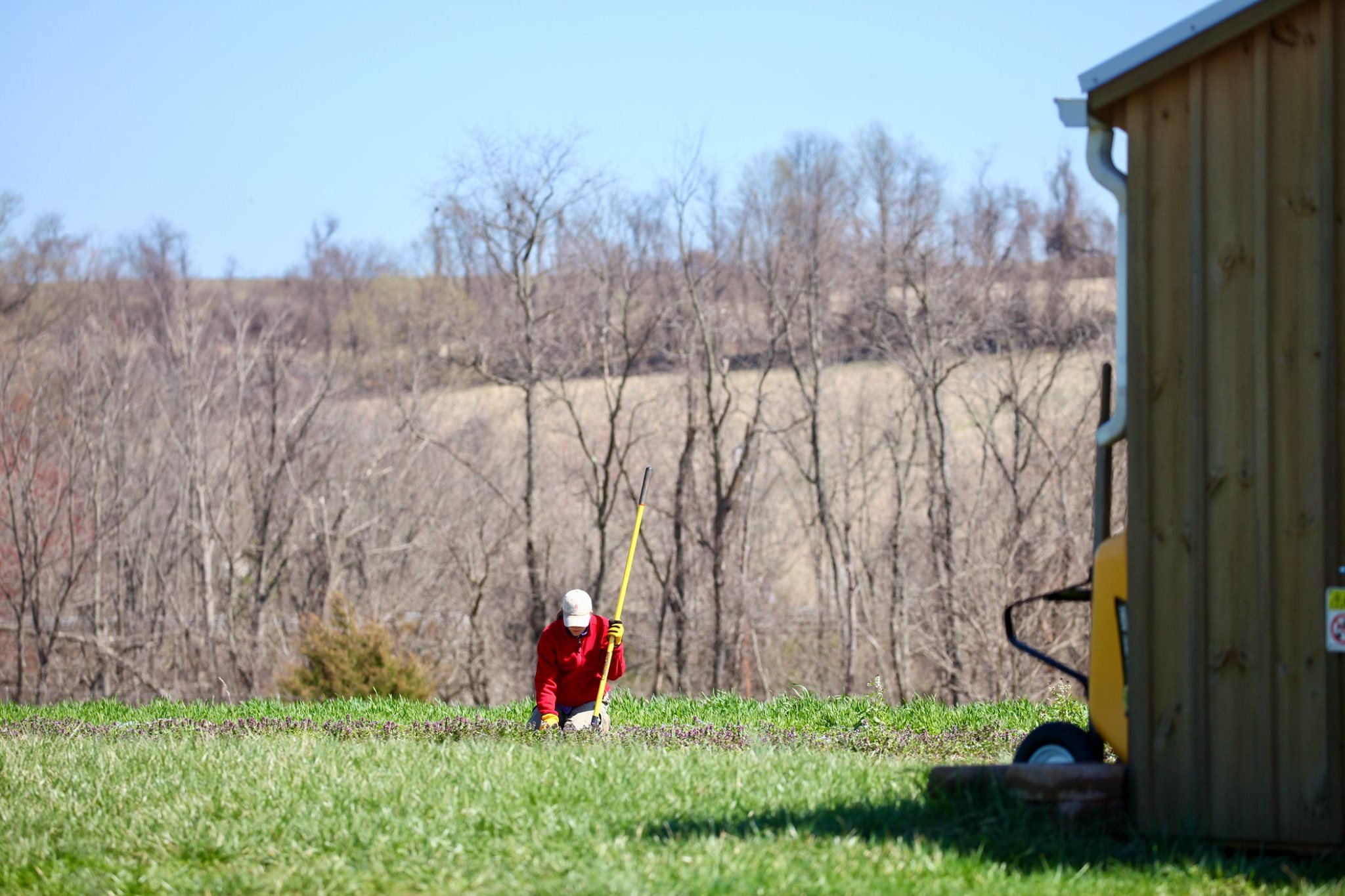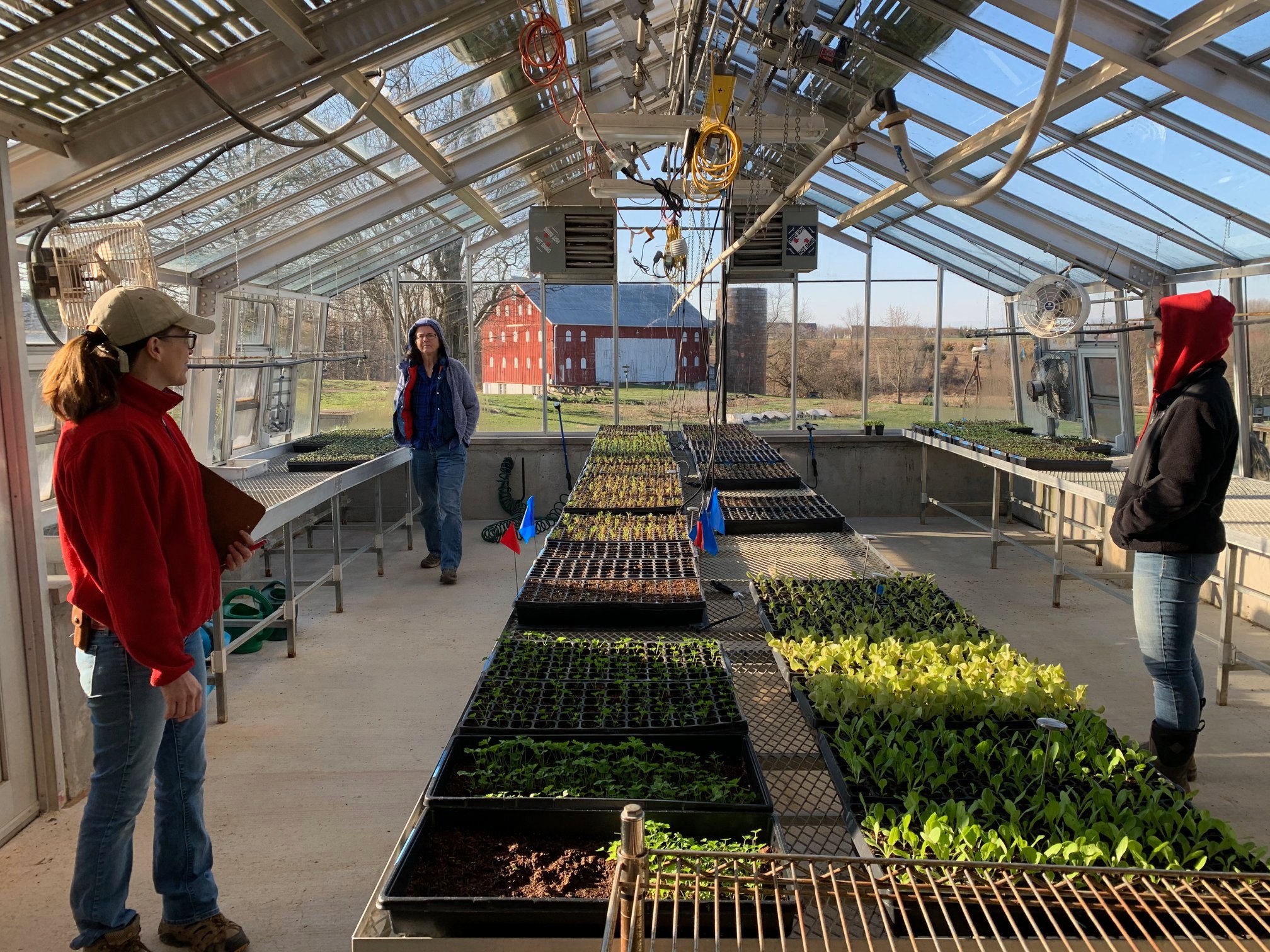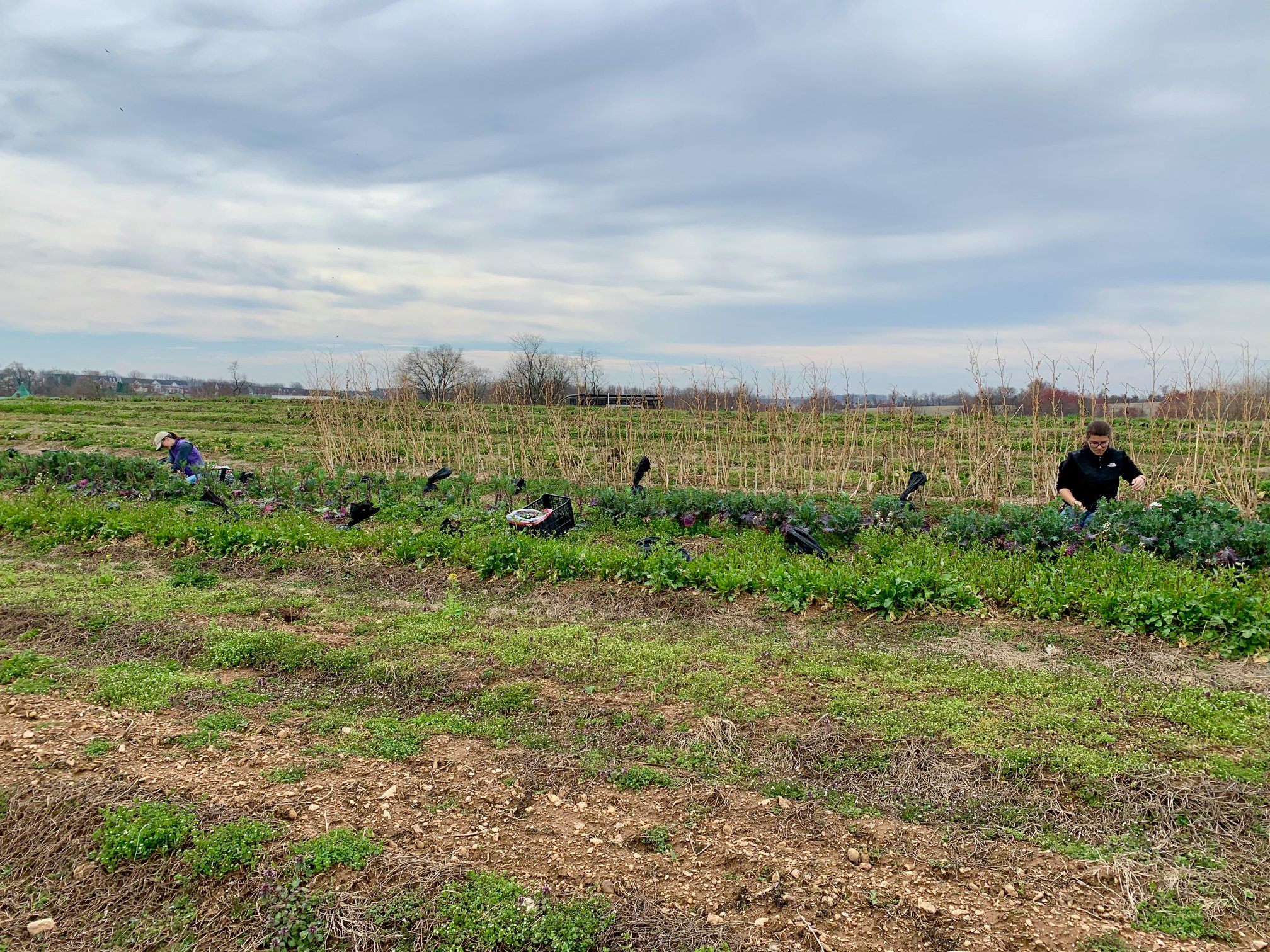 Here staff are spreading compost to create fertile ground to nourish a healthy and inclusive community.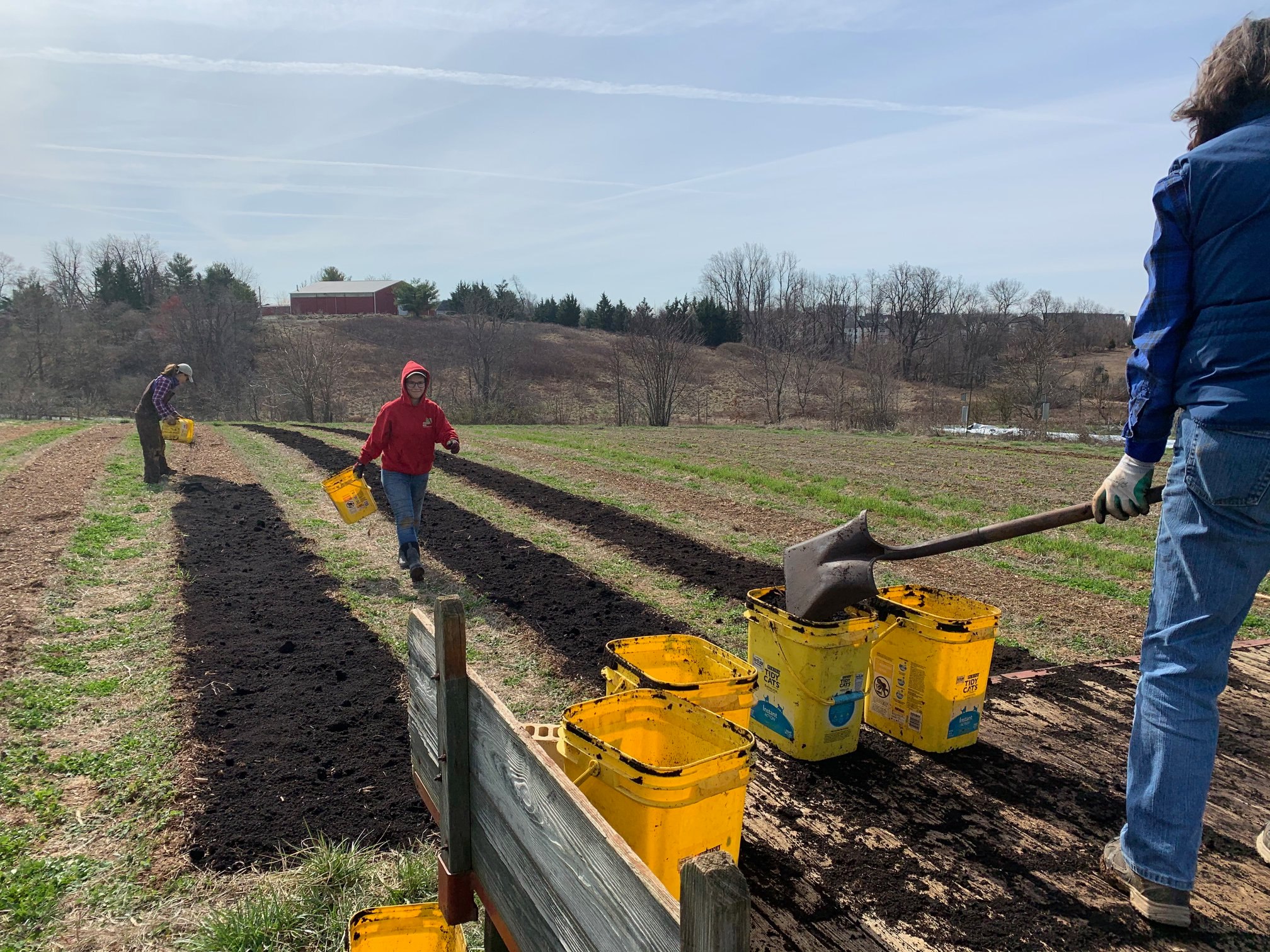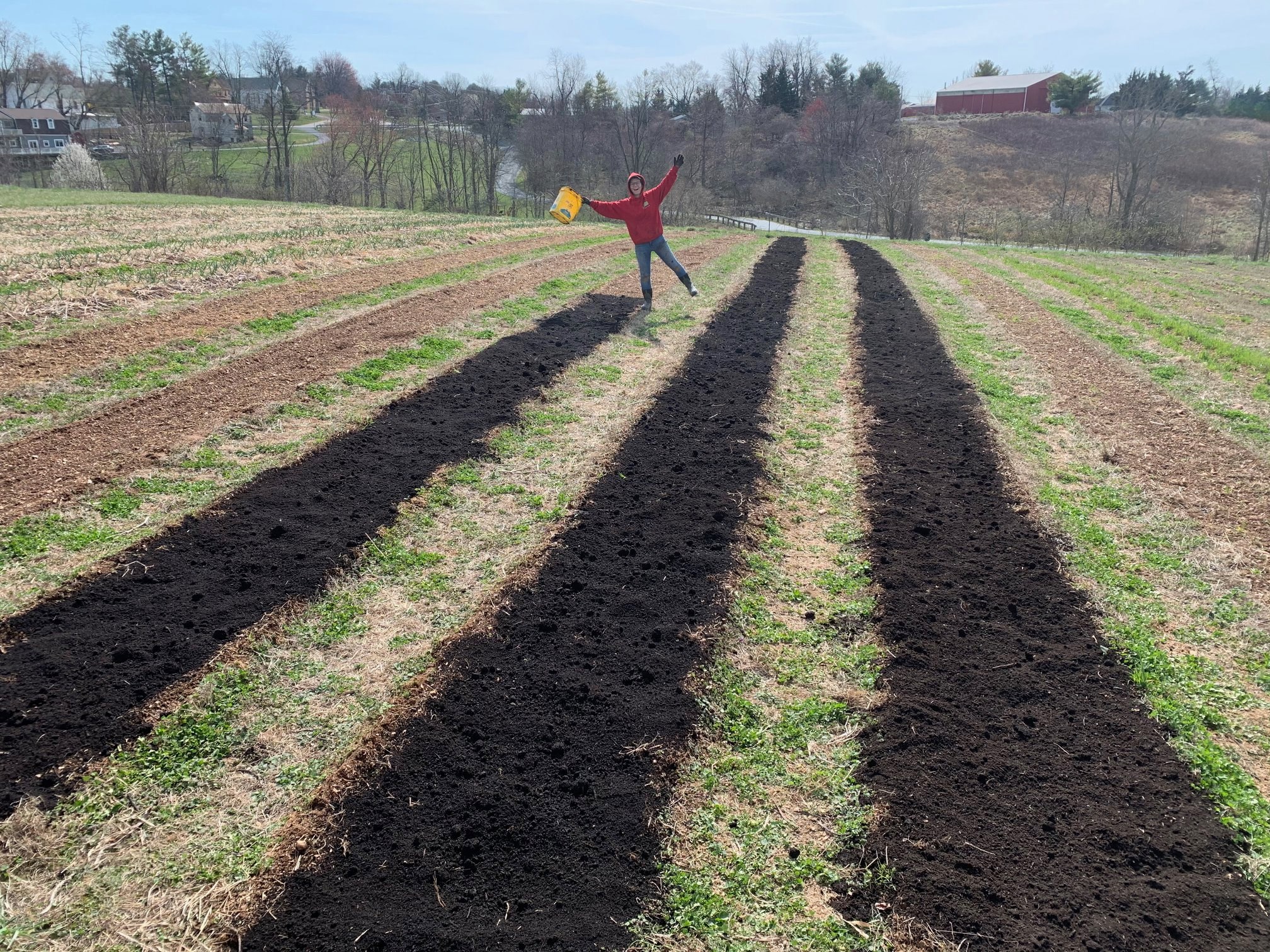 Thanks to the mild winter, many of our fall 2019 greens overwintered. We are harvesting kale here for Community Food Rescue.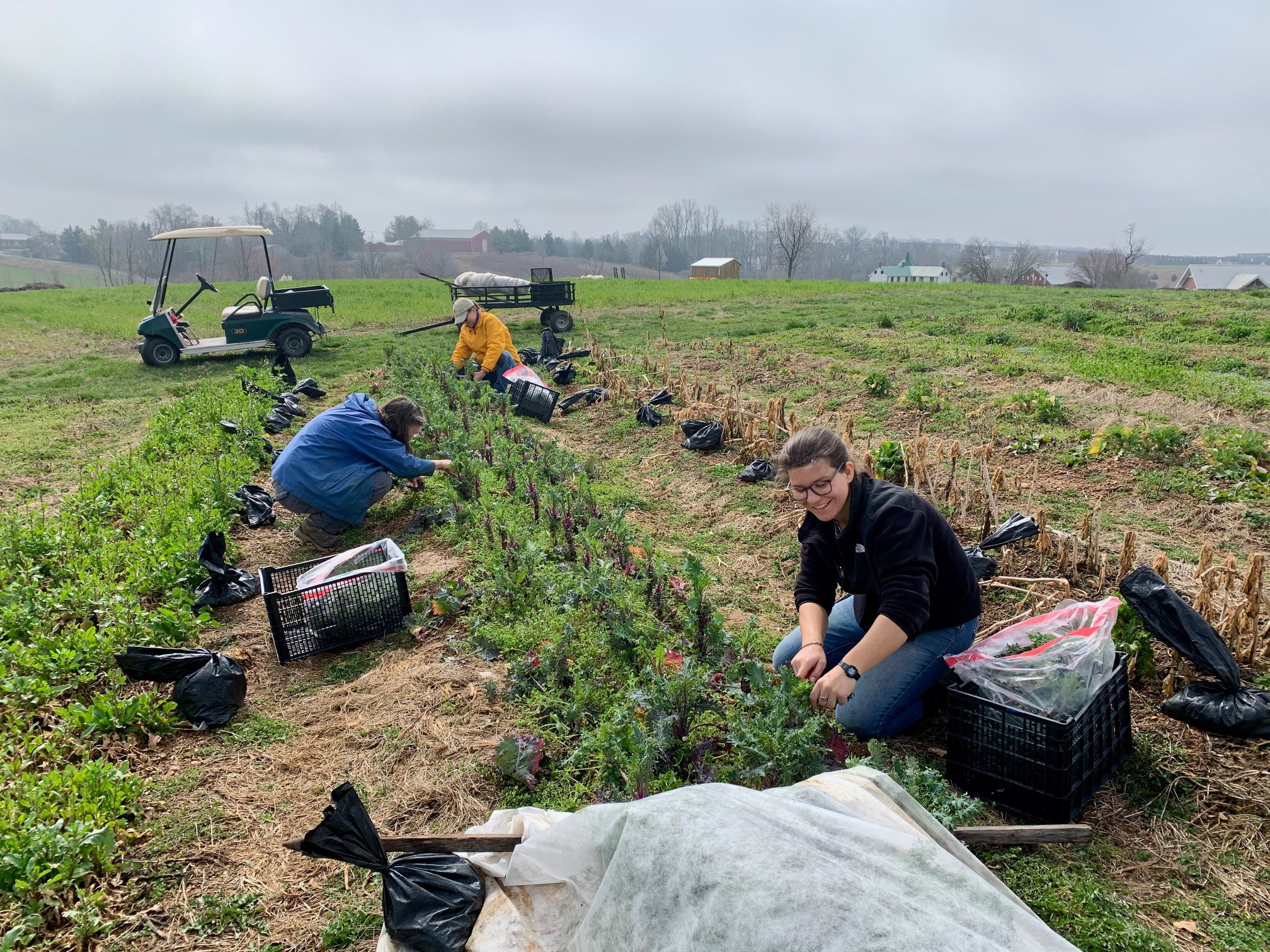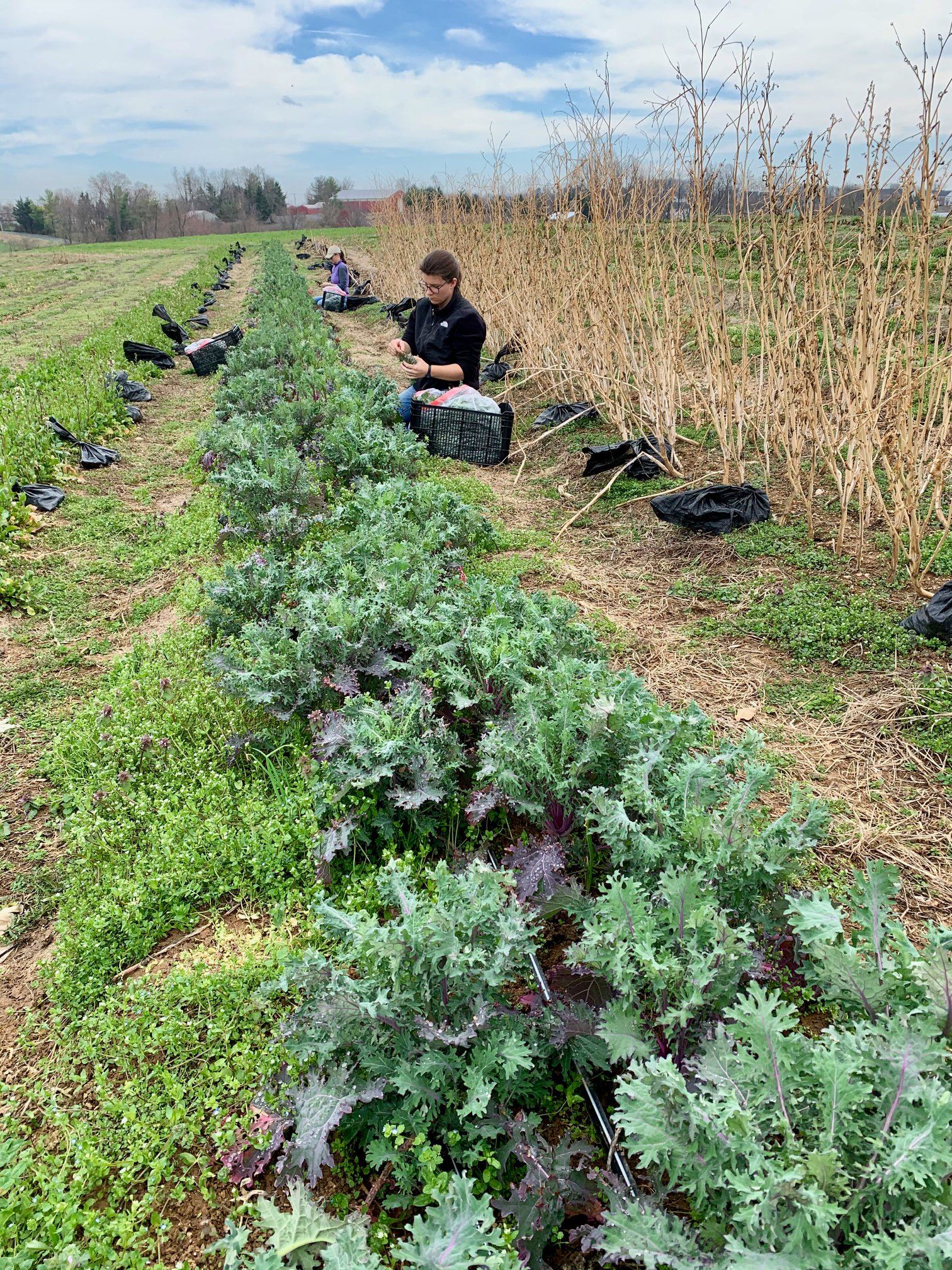 Here, we are hardening off lettuce (or transitioning indoor seedlings of lettuce to outdoors) and setting our lettuce seedlings.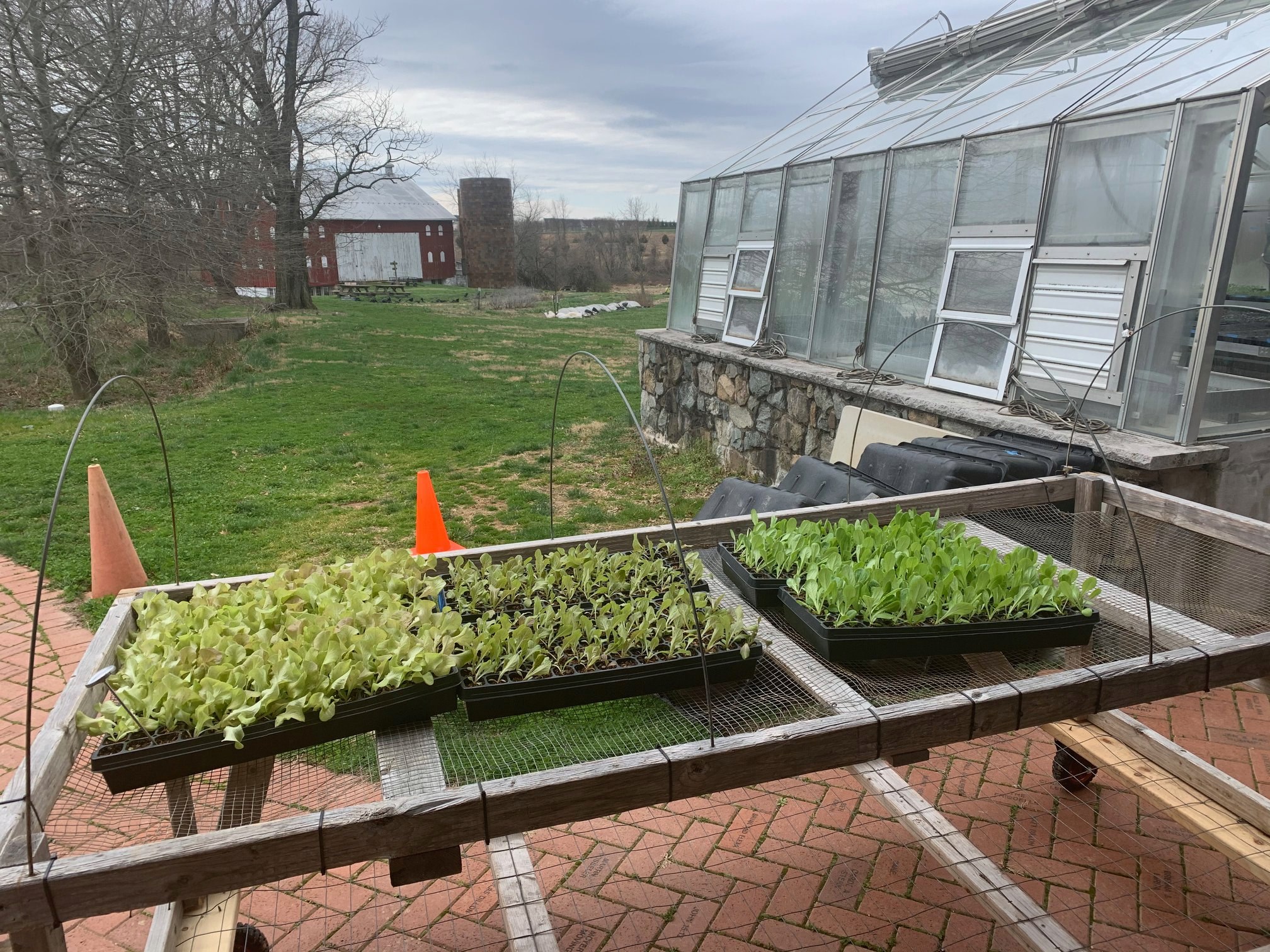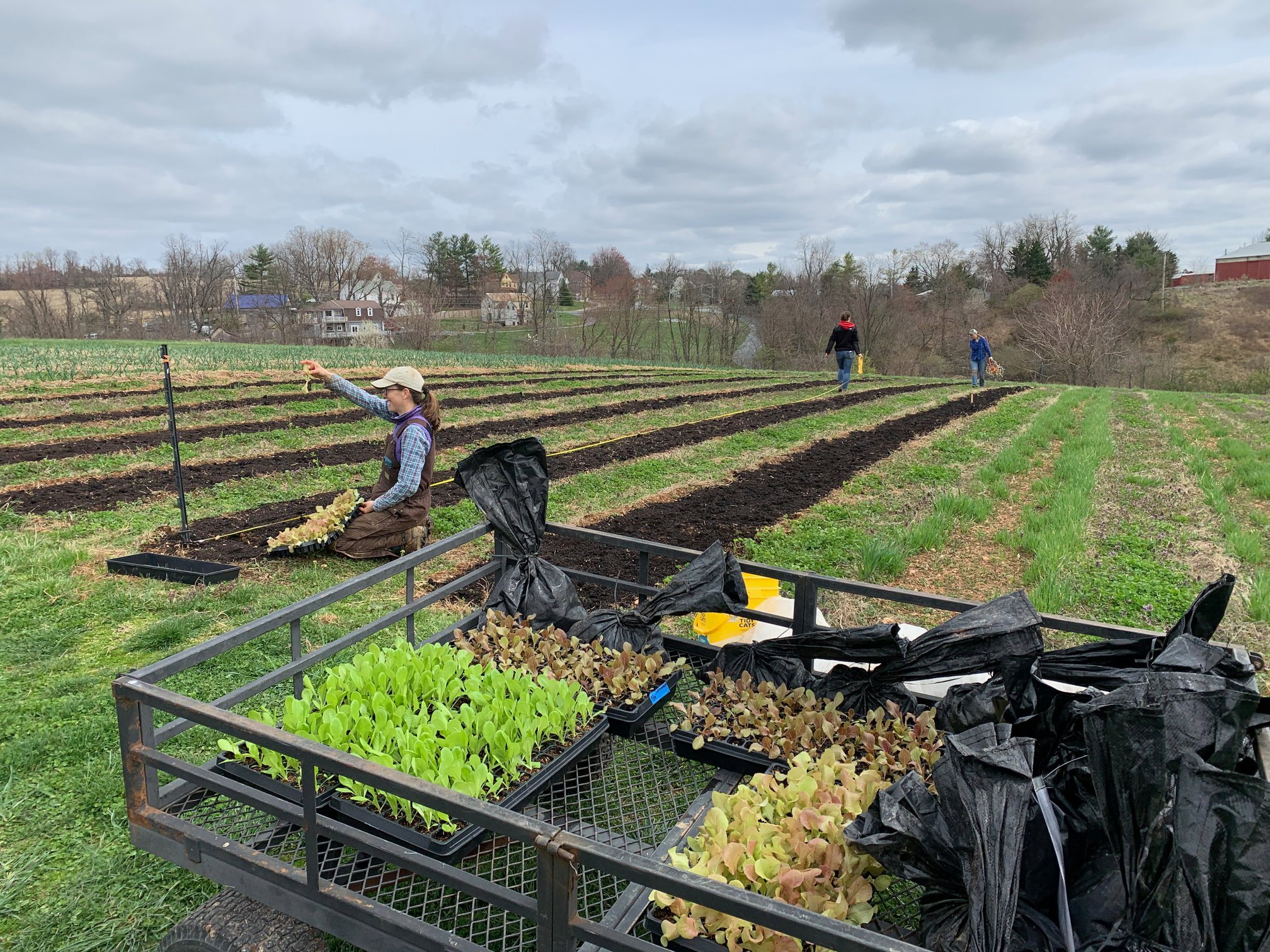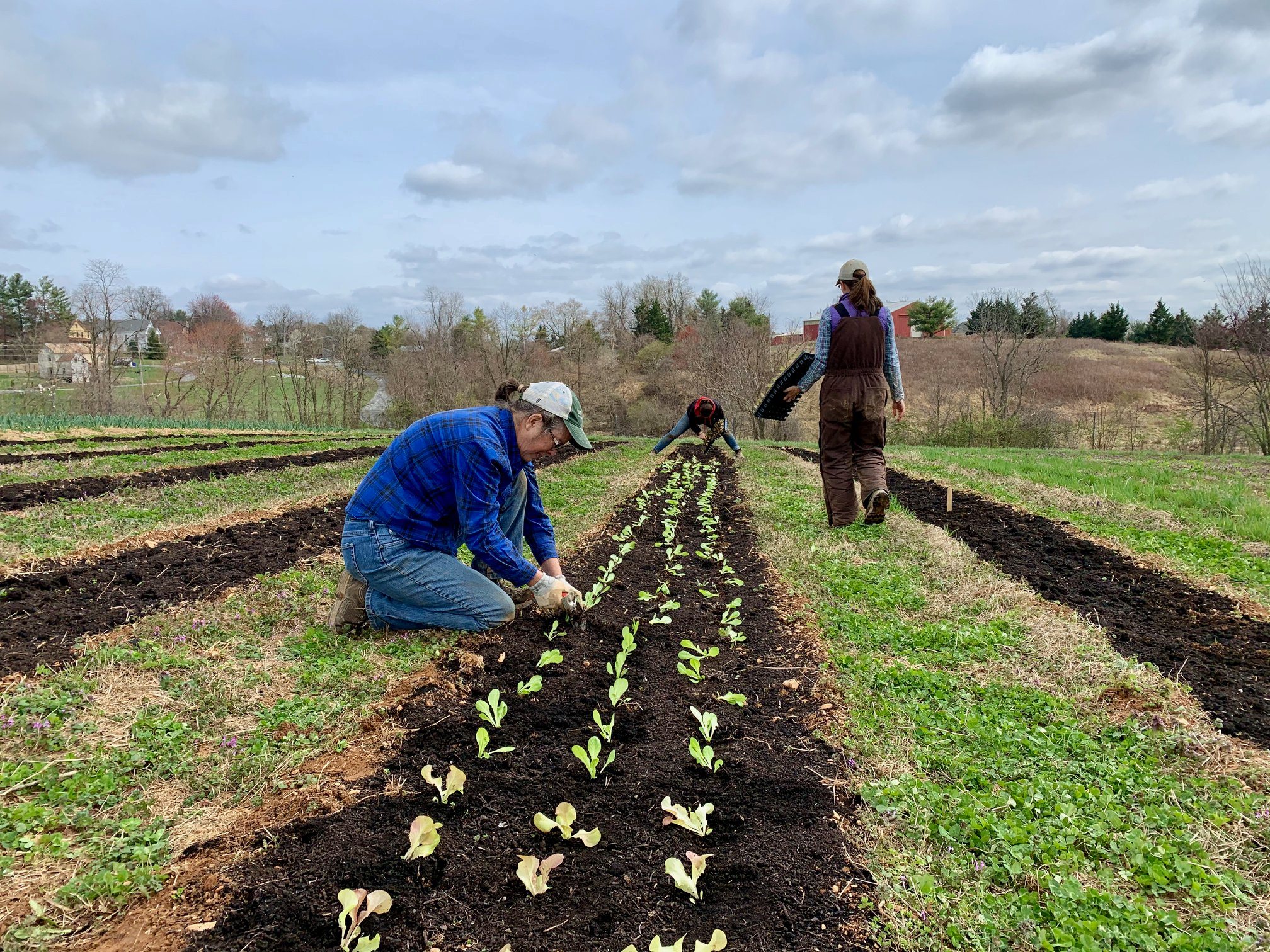 Here staff are watering the transplants using a rain water and fish emulsion cocktail.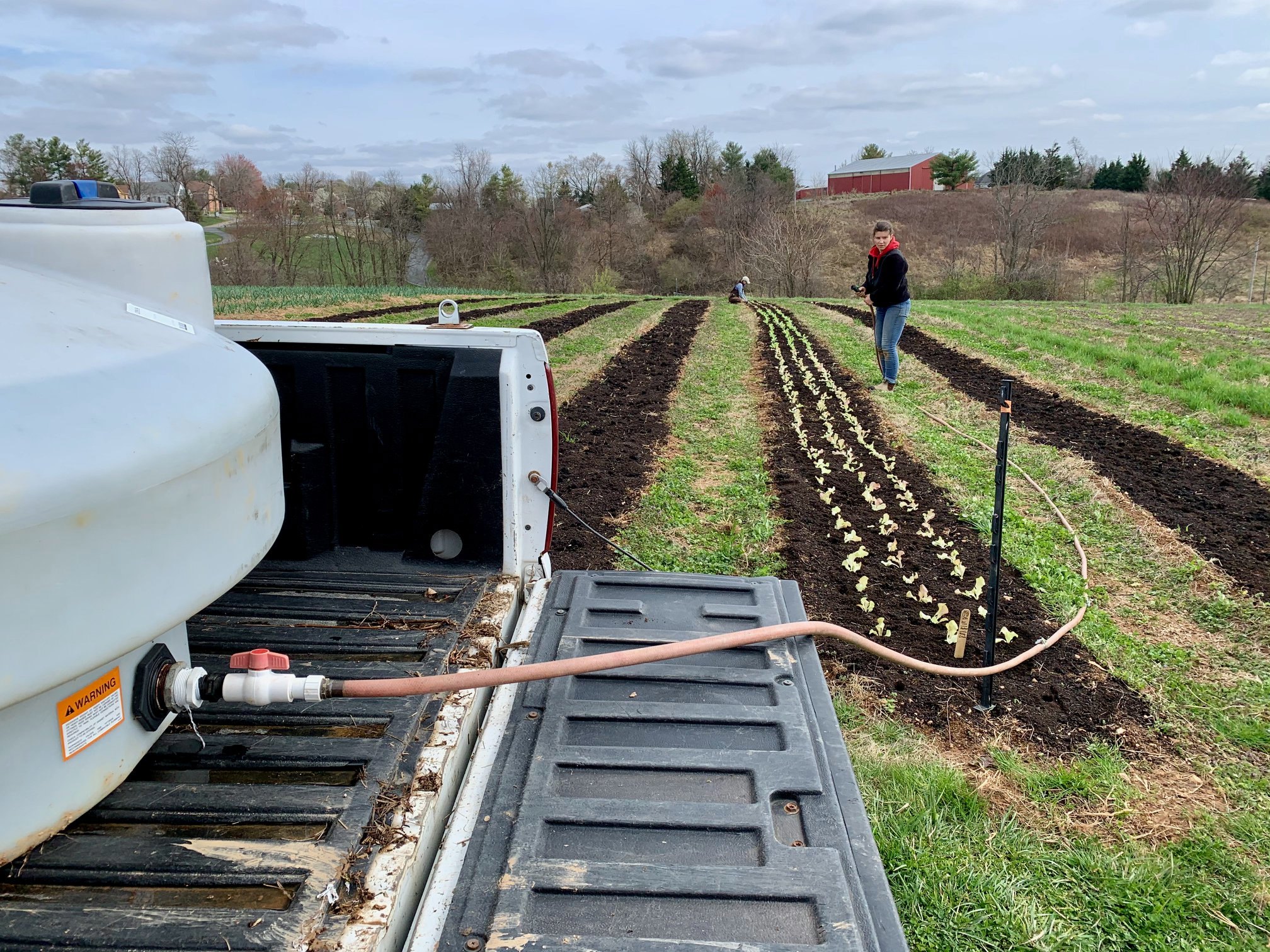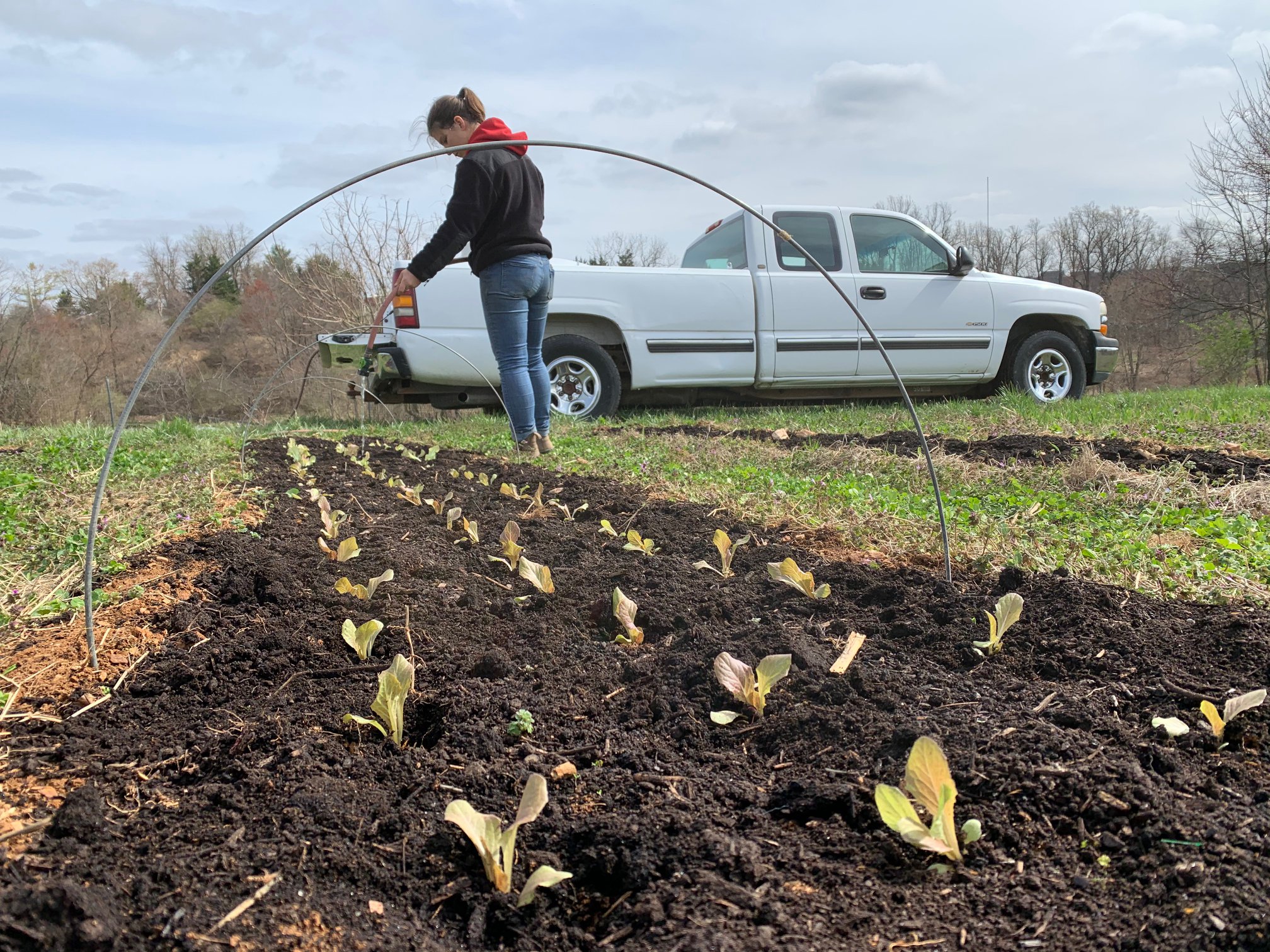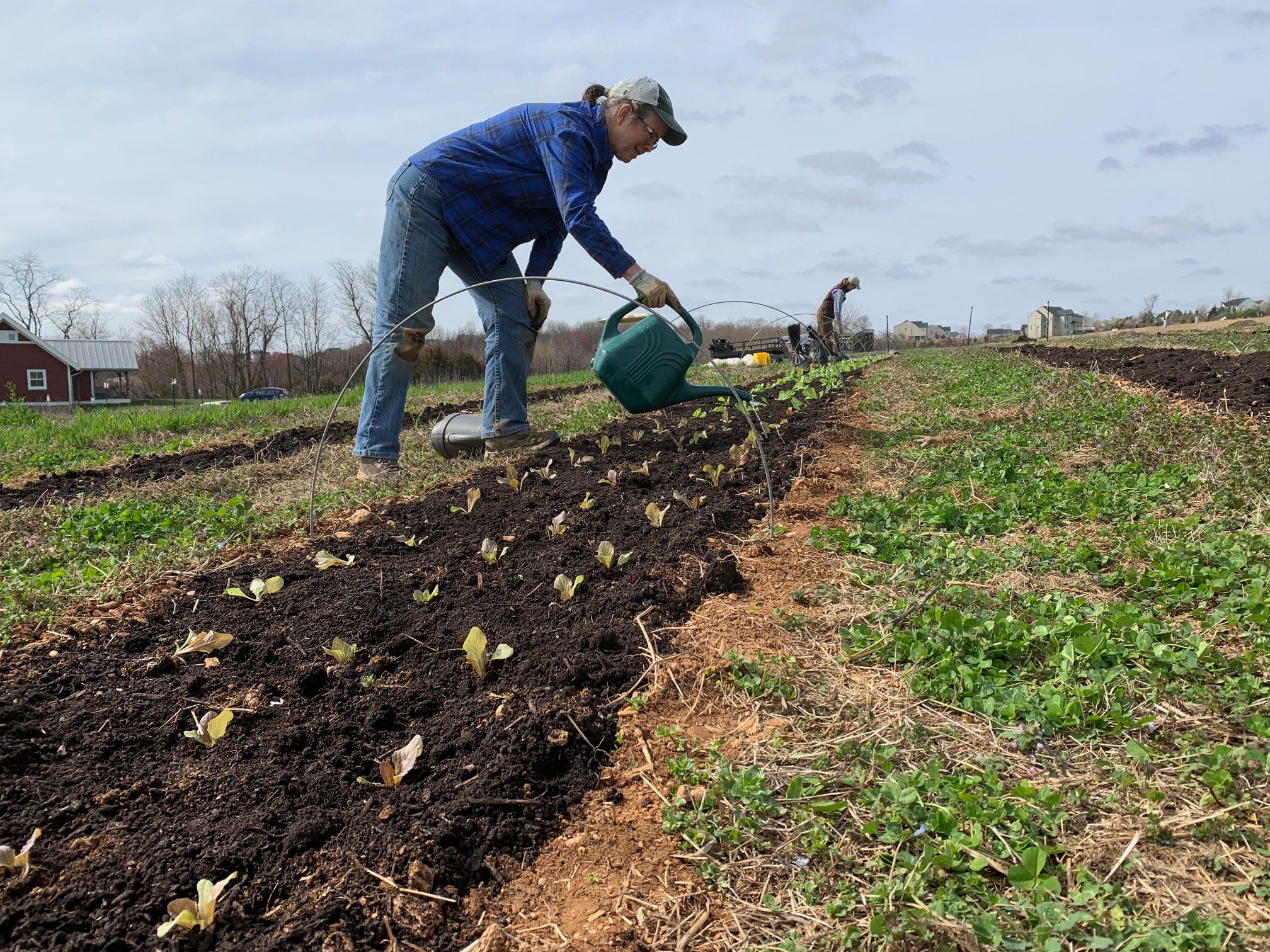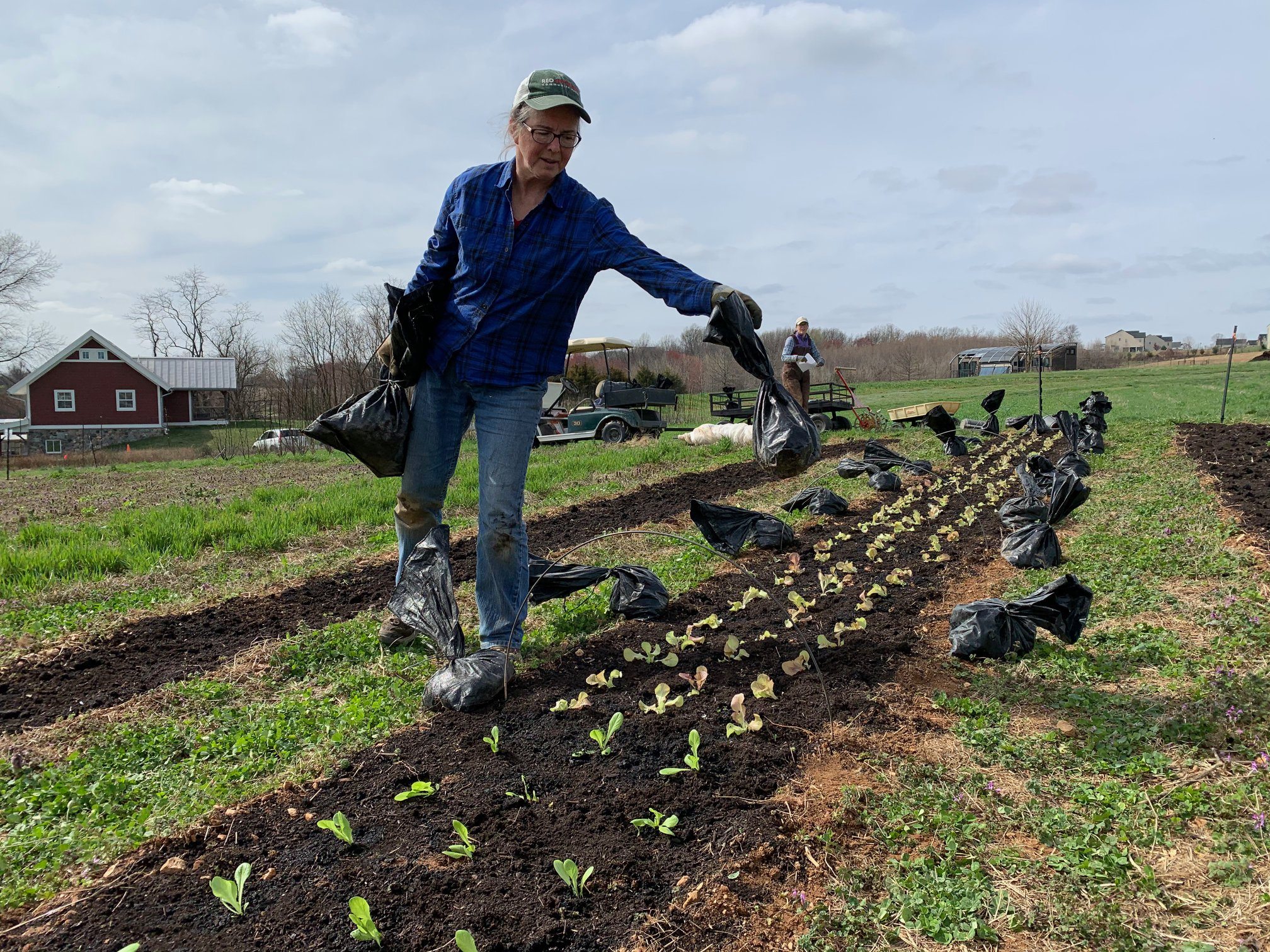 Checkout the garlic.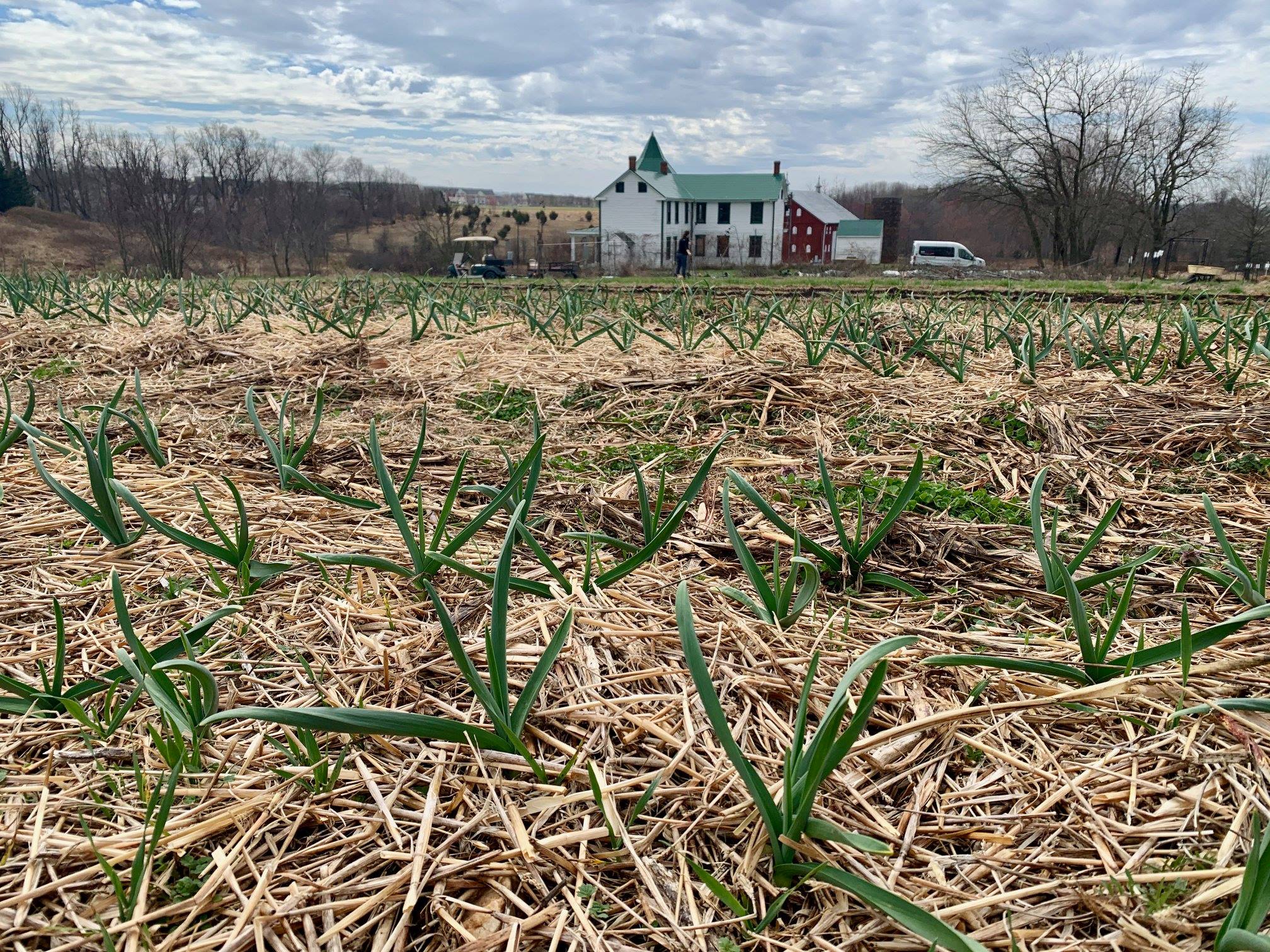 Flowers are nourishment & food for the soul. Here are some lovely daffodils by the Solar House.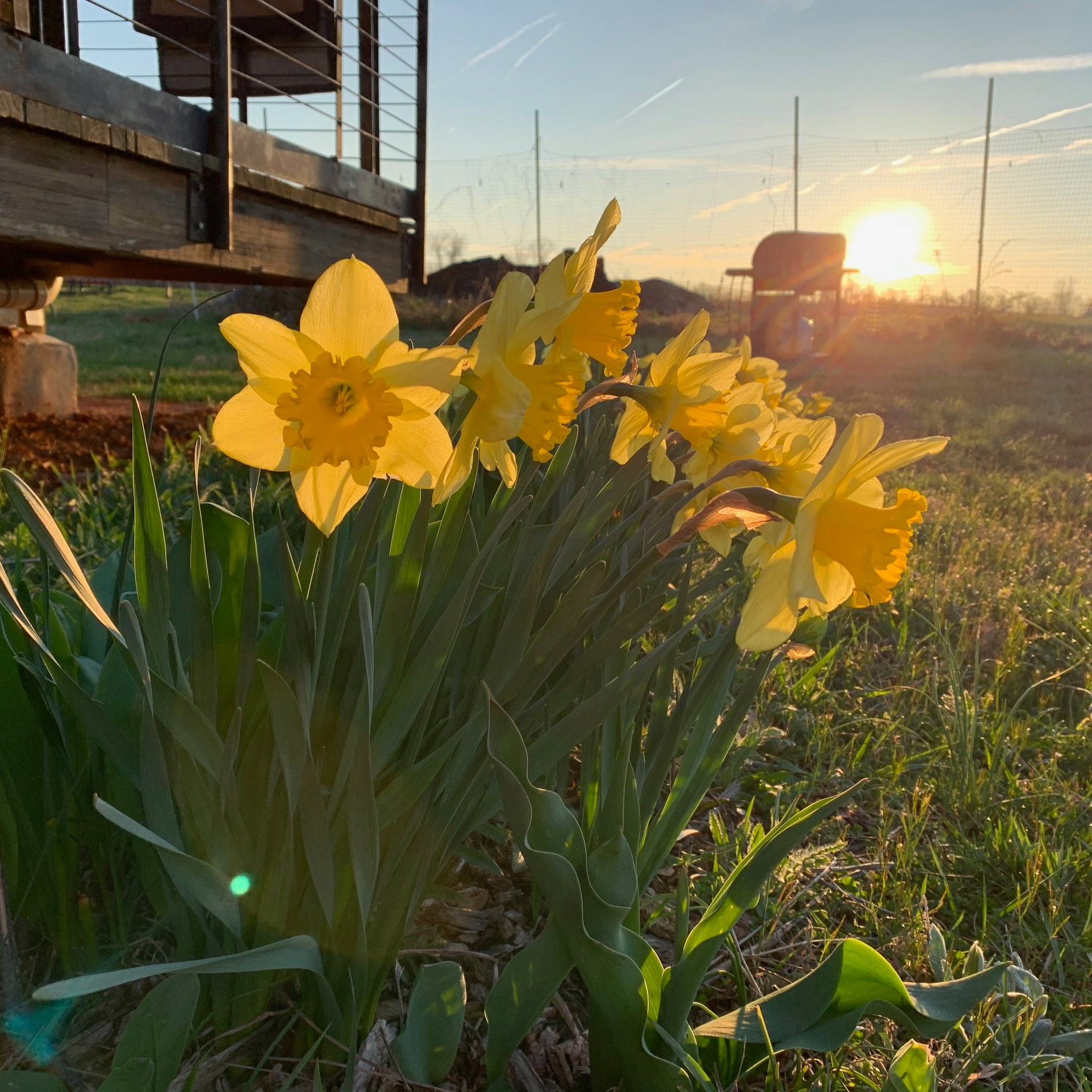 A big shout out to the staff keeping the farm operations going and for all your hard work!!  THANK YOU!!