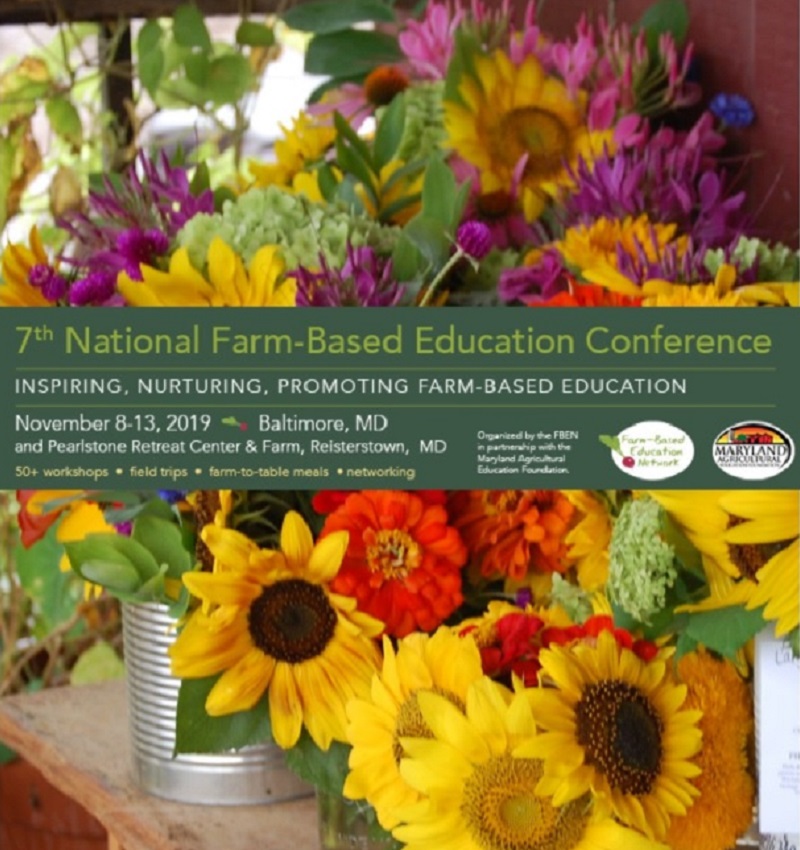 This fall, we were excited to be a part of the 7th National Farm-Based Education Conference held in Baltimore, MD from November 8-13, 2019.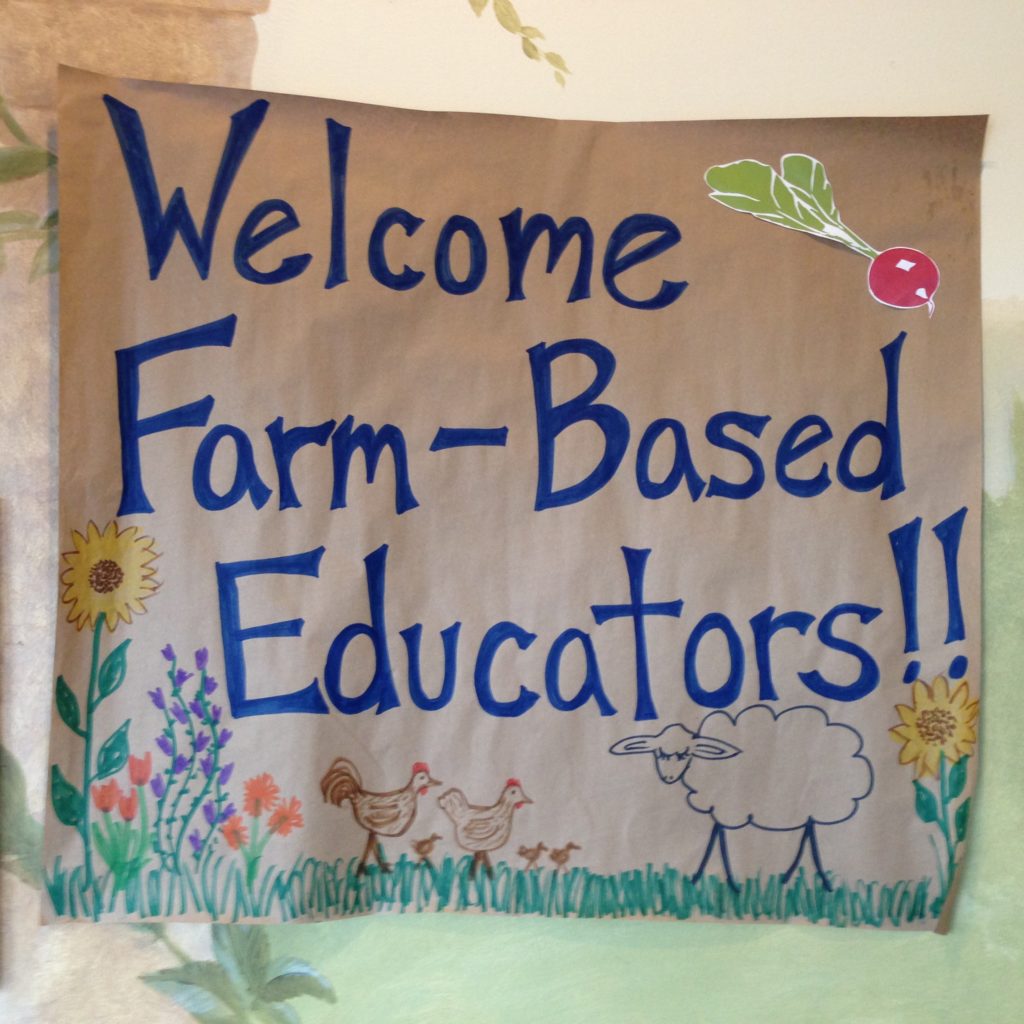 As part of the organizing committee, Red Wiggler organized a Social Care Farming Track which included workshops and a Social Care Farming Meetup for other farms working with vulnerable populations.
As part of the Farm-Based Education Conference, Red Wiggler staff presented two workshops, sharing lessons learned and standard practices developed over 24 years of operating.  Woody Woodroof, Executive Director, presented on "Funding a Care Farm and the Red Wiggler Story," and Melissa McLearen, Farm Manager, and Katie Junghans, Volunteer Coordinator, presented "Matching Abilities to Farm Jobs and Tasks" along with Growers Sam Sheehan and Elaine Fickenscher.
In his presentation, Woody discussed how Red Wiggler grew from an idea with a $20,000 budget to a multifaceted organization with a $600,000+ budget today.  He talked about his strategies and lessons learned over the past 24 years of successfully funding and sustaining a Social Care Farm.  Woody answered many questions from farms just starting out, and everyone appreciated a "real-world" example of a non-profit farm starting up and the phases of growth Woody shared.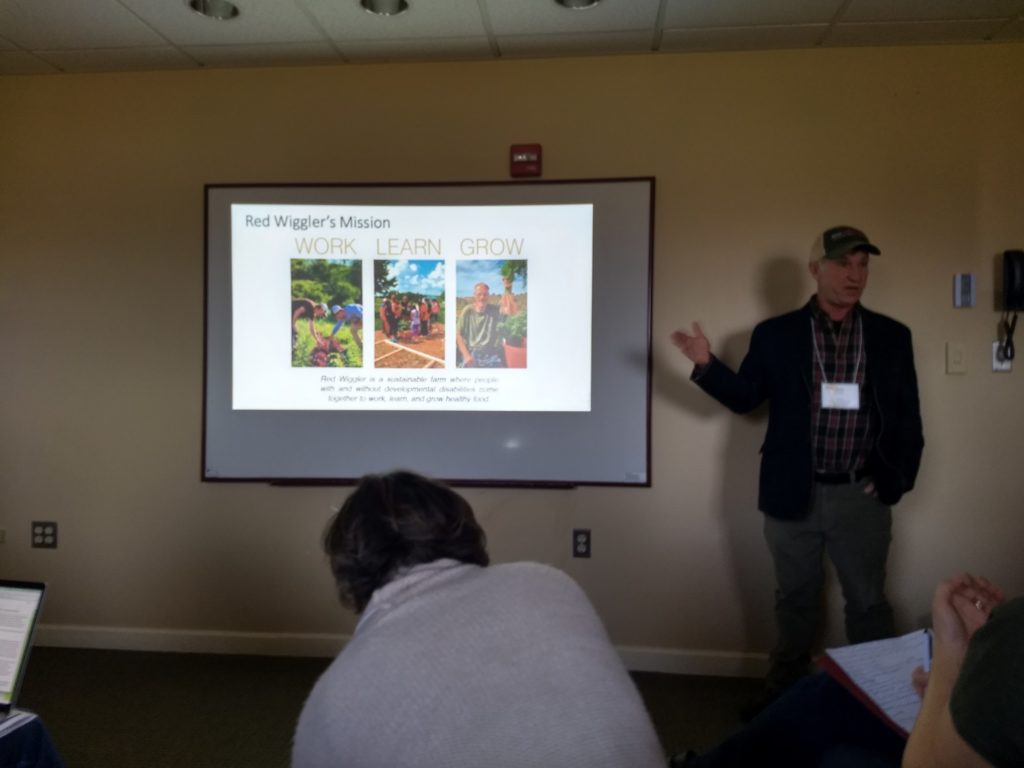 In the second presentation, Melissa discussed the nuts and bolts of managing daily farm tasks within an inclusive environment of employees and volunteers.  She discussed strategies to utilize each person's strengths to complete farm tasks and how to match up individuals with and without disabilities to make the best farm teams.  Sam shared how she has grown as a leader at the wash station, Elaine presented the multi-step process for planting kale, and Katie talked about best practices for managing a large group of 20 volunteers.  Afterwards, a workshop attendee, who has a child with Down syndrome, commented how thrilled she was to see Red Wiggler's employees with developmental disabilities included in presenting.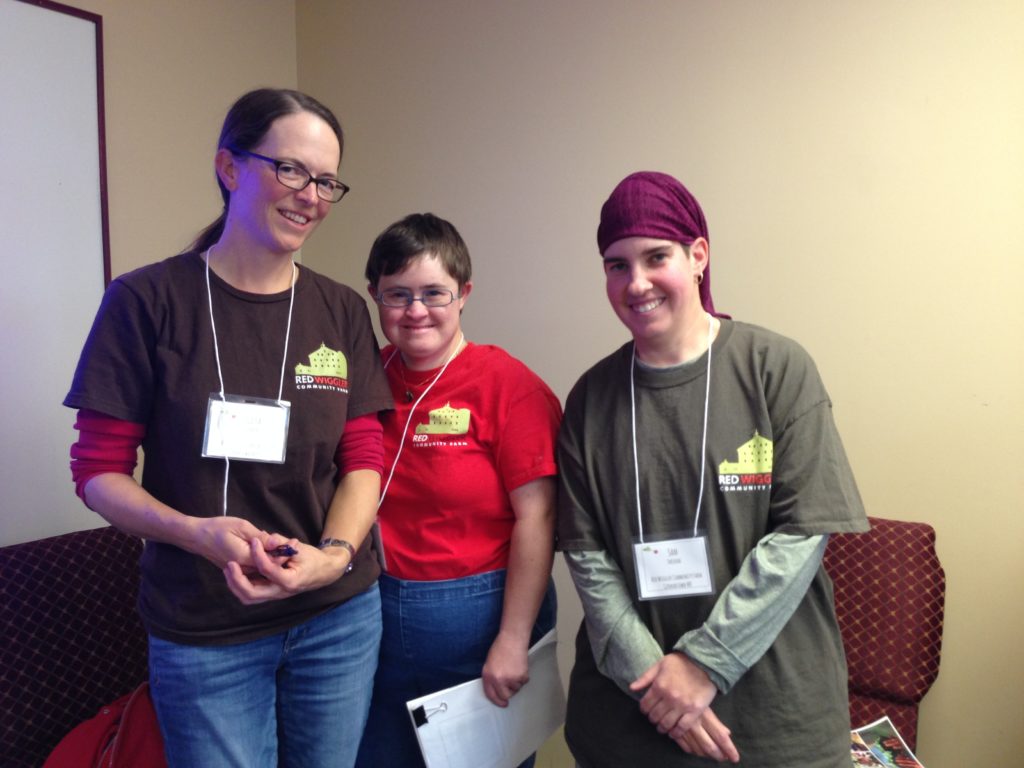 As we continue to build on last year's Mid Atlantic Social Care Farming Conference and be a leader in the Social Care Farming space, we are excited to connect with other farms who are working with individuals with developmental disabilities.  As we share our successes, as well as our challenges with other similar farms, we are rejuvenated and inspired and reminded of the importance of our work.
Please donate to support Red Wiggler's Care Farming work!  Thank you!
If you are interested in receiving information about Care Farming and the Care Farming Network, join the CFN mailing list to stay updated.  Thank you!