Liza (left) with Grower Kim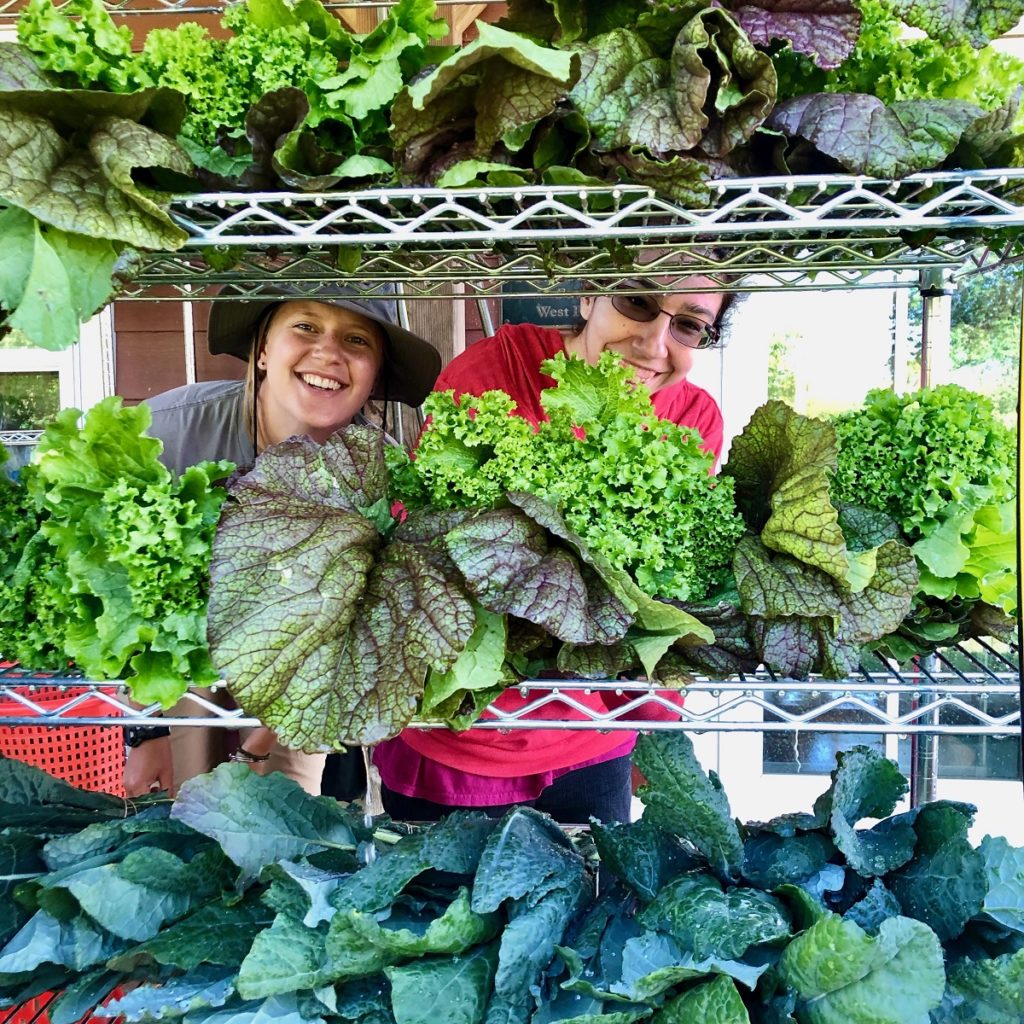 We bid farewell to another seasonal Crew Leader, Liza, last month.  Here is an essay from Liza about her Red Wiggler experience.
Goodness, how do I sum this up? I started at Red Wiggler by some miracle. The farm manager took me in knowing I had little to no experience with farming, and similarly with adults with developmental disabilities. But she took the chance, and I couldn't be more thankful.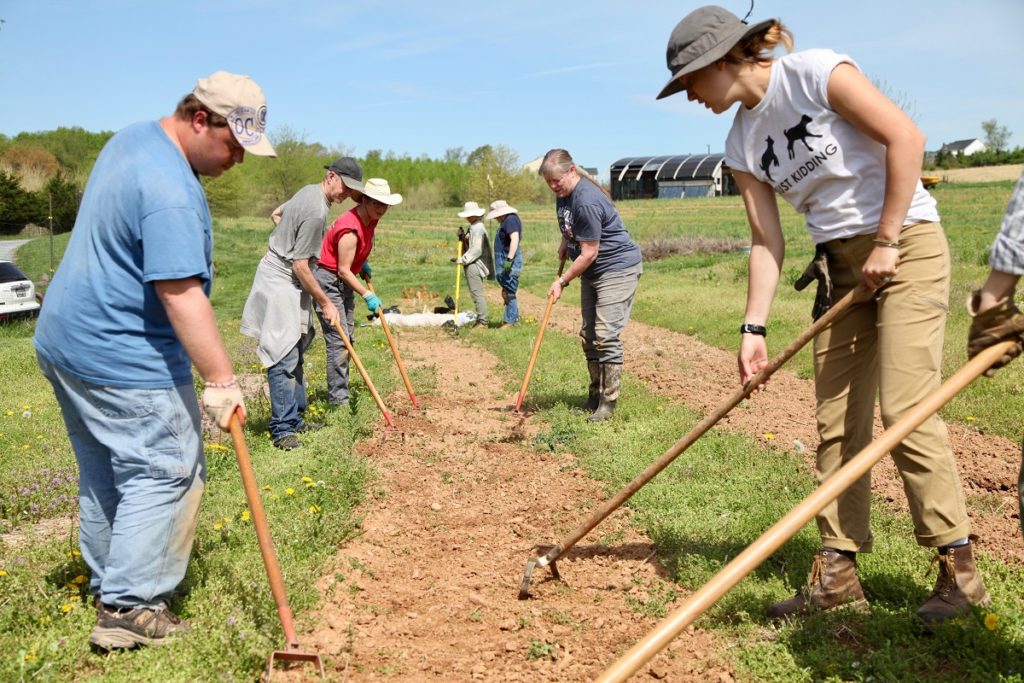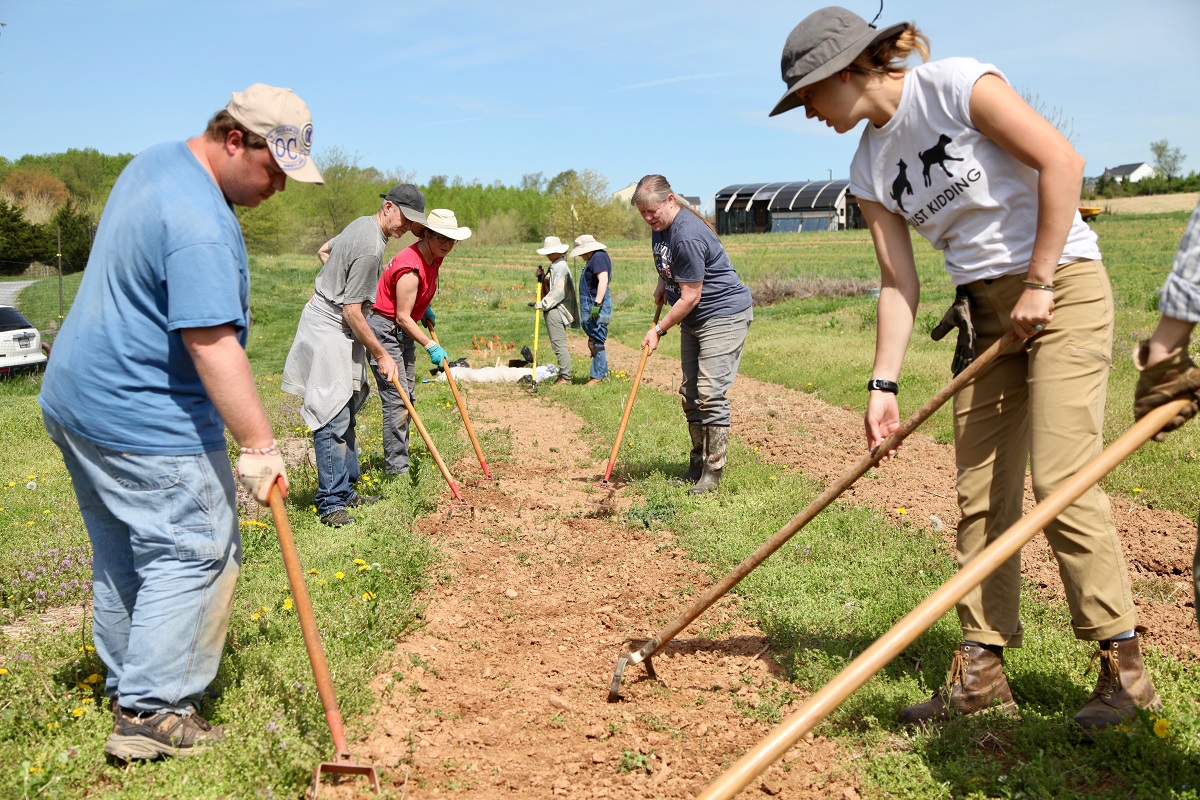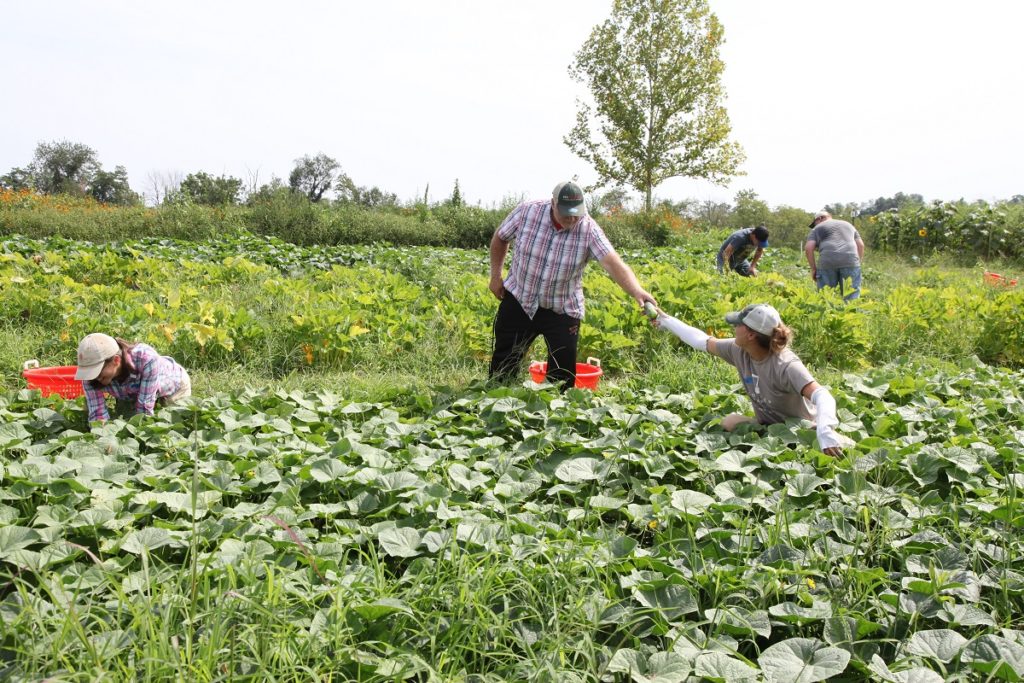 I started on the farm when it was convenient for me, but everyone was telling me that I came at "the perfect time." That statement didn't click initially. My first week consisted of harvesting old brassicas that somehow made it through the harsh winter, as well as cutting sprouted potatoes and putting them in the ground. Glamorous, right? It wasn't until our Monday morning field walks that it would occur to me all the work I had partaken in.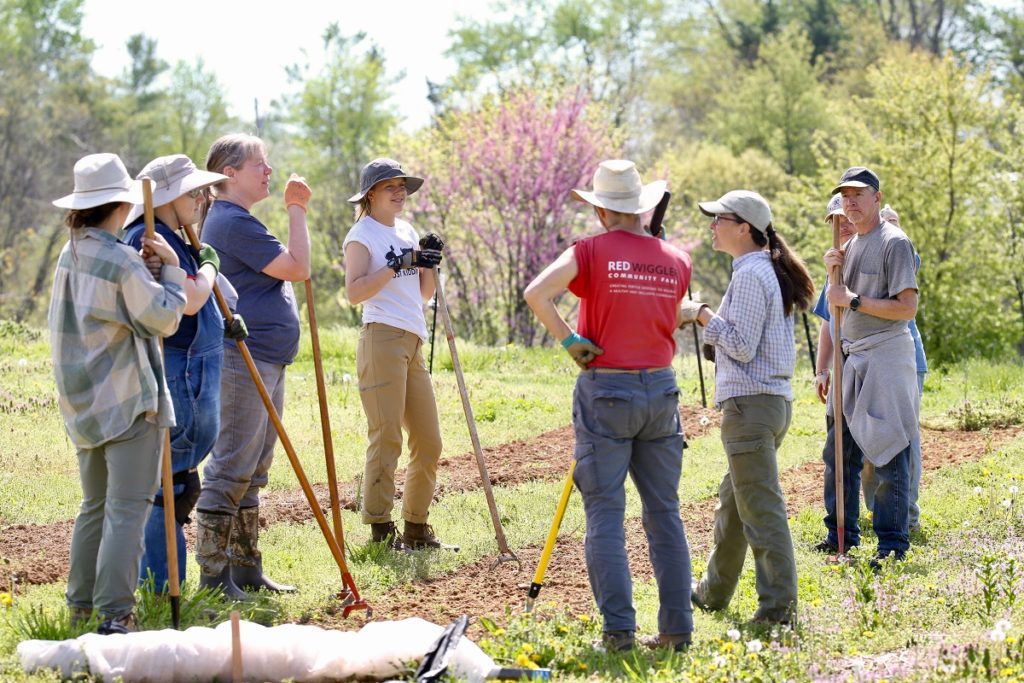 The chard looked beautiful, the potatoes were sprouting, the squash had massive, gorgeous flowers, and the ground cherries were just about the most delicious thing I had ever eaten! I suddenly understood: I started at "the perfect time," when I could see the remnants of what was, and nurture the beginnings of what will be the most bountiful season of the year.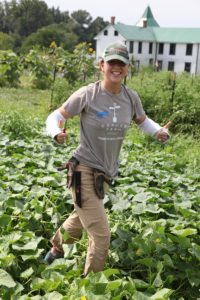 Starting my position when I did allowed me to truly invest my efforts and emotions in the farm. I was ecstatic to see the most basic acts of nature at work. The seeds were germinating, the plants were producing, and the harvests were the most exciting and delicious experiences of my life.
At first, I found everyone on the farm to be such nature nerds (in the best way possible!). Little did I know that I'd be leaving just as nerdy as they are, getting excited about the squash still growing all over my new neighborhood (it's already fall here) and freaking out about the unharvested produce at the Denver Botanic Gardens (I mean come on, that kohlrabi could feed three families).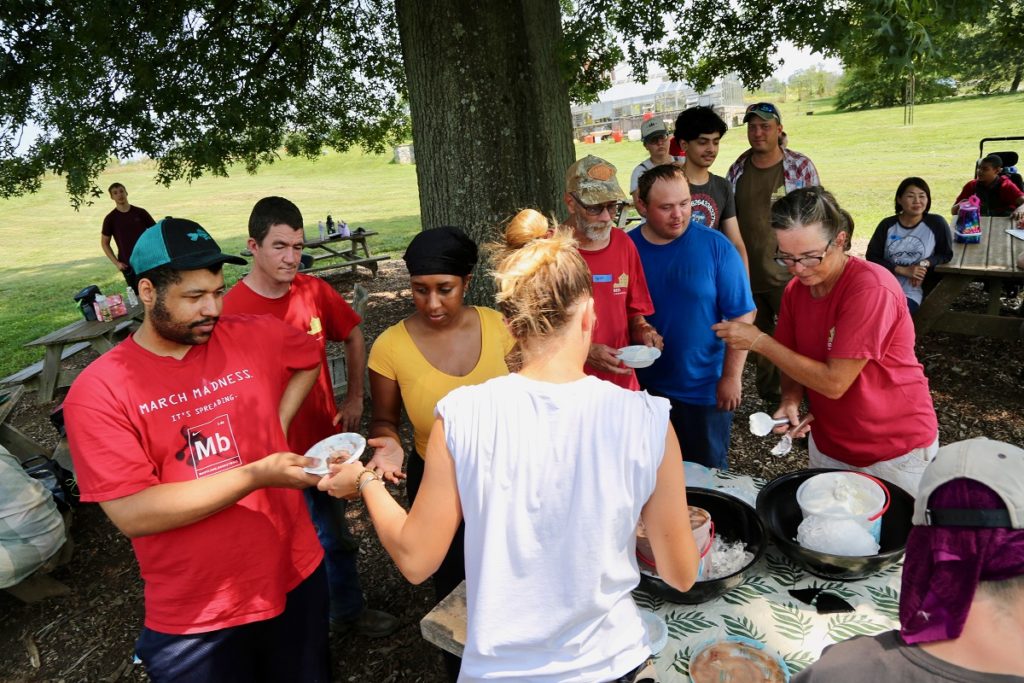 I came to Red Wiggler hoping to gain basic knowledge and farm experience to determine if I even enjoyed farming. I left with so much more than knowledge, I now have a deeper passion for this earth, for the food grown in its soil, and for the people who live on it. Thanks, Red Wiggler, for showing me what it is to be a farmer who cares. I'll do my best to spread these ideals all over Colorado!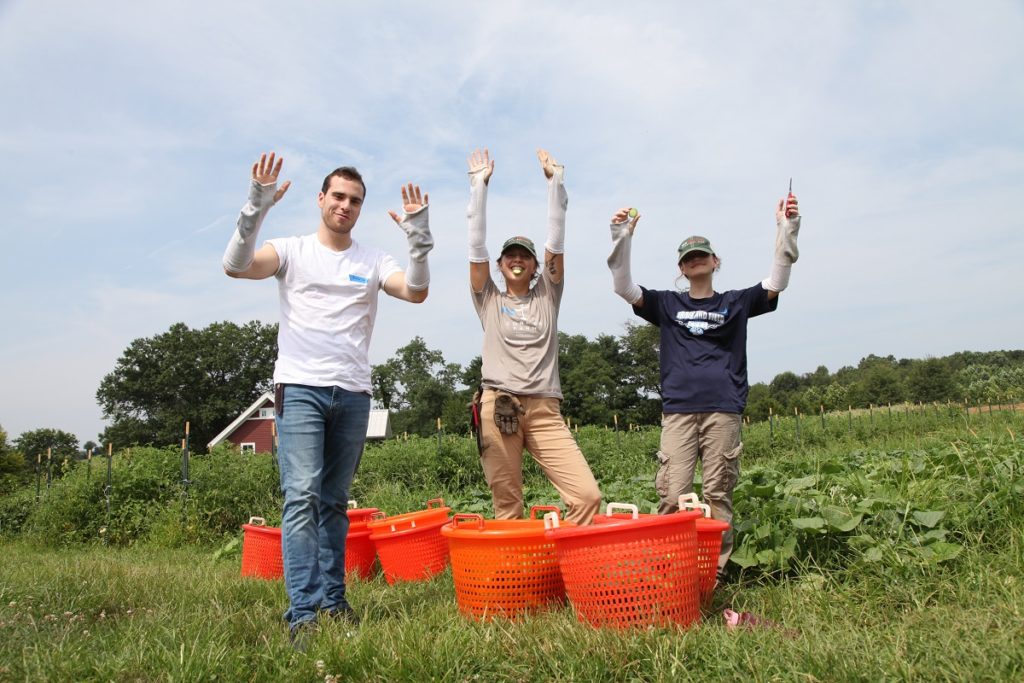 A BIG THANK YOU and BEST WISHES to our Crew Leader, Liza Zechini!  Thanks again Liza, and we wish you the best in Colorado!!