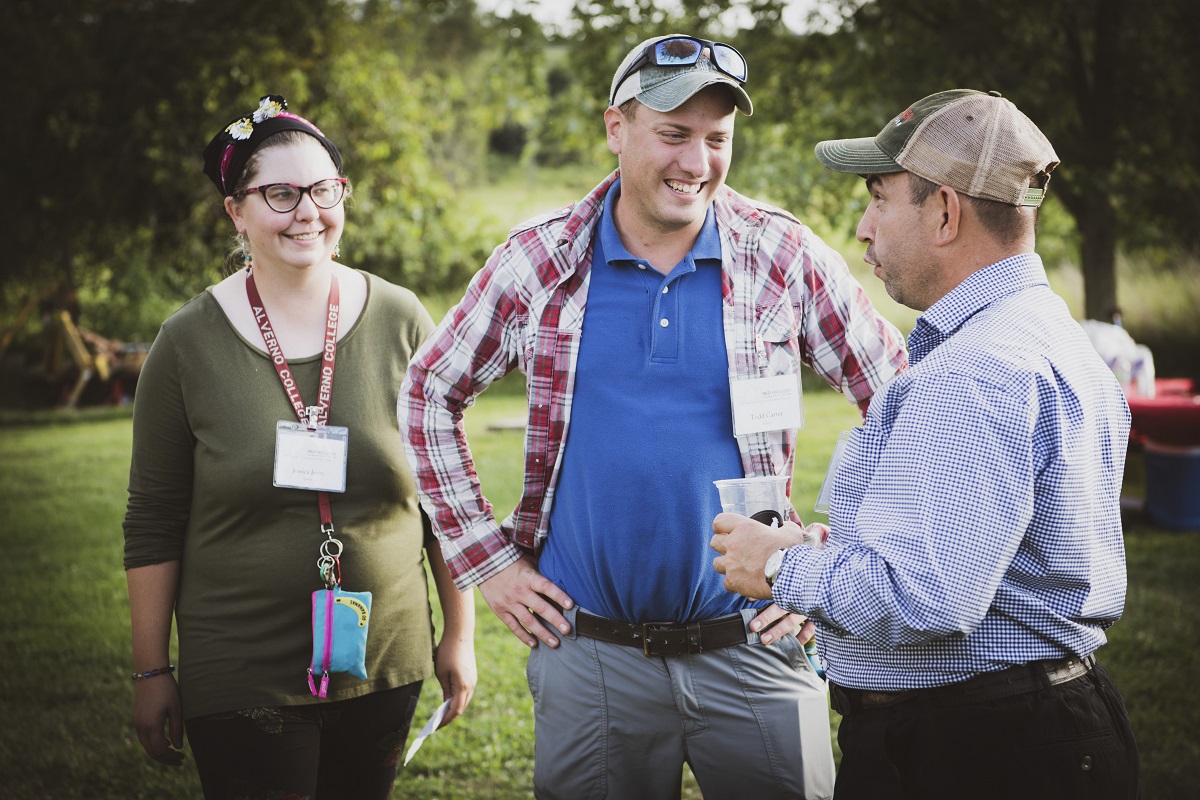 Here is an essay from Todd about his Red Wiggler experience.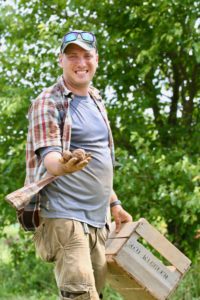 I had a unique experience where I started out as a volunteer during the fall season last year (2018) and some of the winter program. Then I started as an Intern in early April 2019 when the spring vegetables were being direct seeded or being transplanted into the fields, and I am ending my internship when the fall vegetables are being planted into the ground. So, I have come full circle since I have been here at Red Wiggler. It is very rewarding to see something planted in a 72-cell tray by seed, be transplanted into the field, and then watch it produce many pounds of fruit for the CSA, community deliveries, and the farm itself.
Here we are planting seeds into the ground.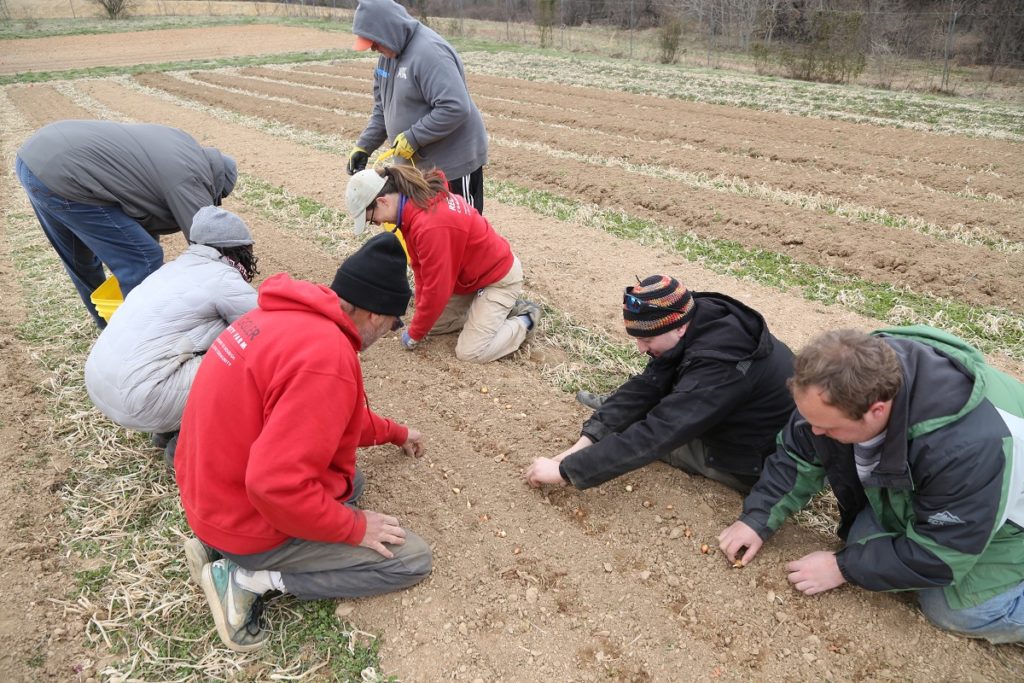 And here we are transplanting from the 72-cell trays into the ground.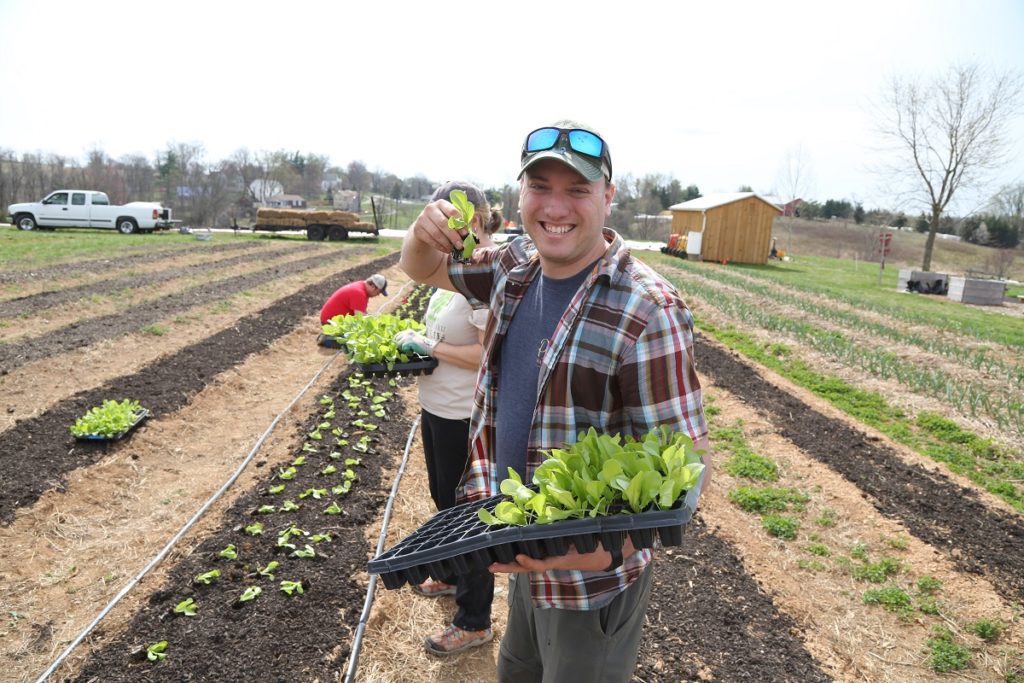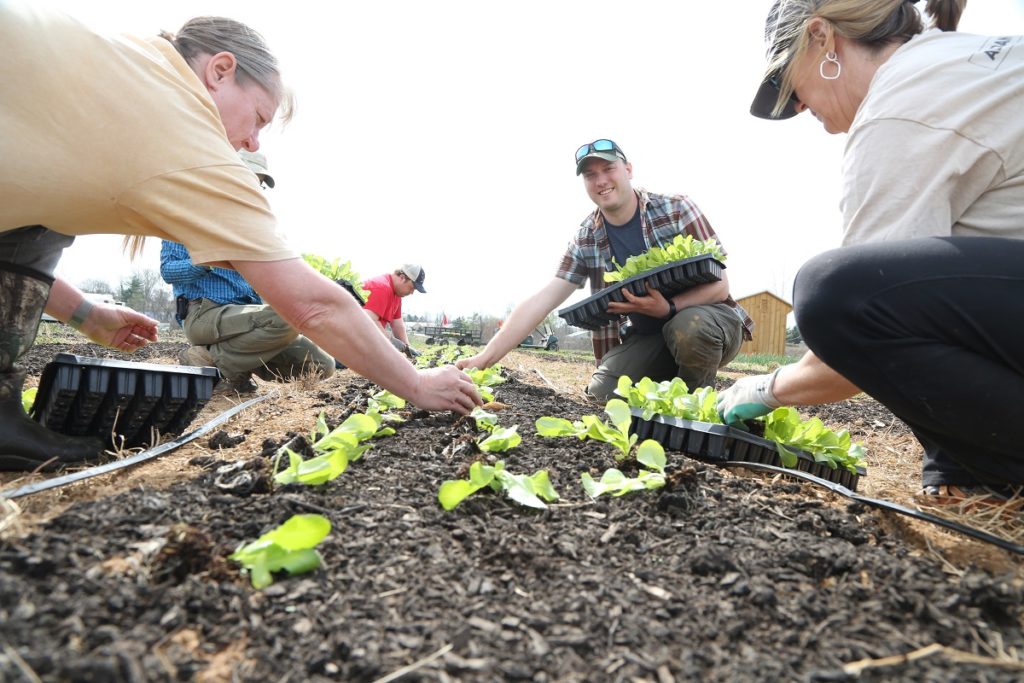 During my 5 months as an Intern at Red Wiggler, I had an amazing experience learning about farming and working with adults with developmental disabilities, many of whom have become valued and respected coworkers and friends. One of the most rewarding tasks was helping one of the growers, Craig, with composting, or as he calls it "stinky compost!" Coming from volunteering as a Master Gardener on the composting team, it was cool to see how a bigger farm composted and worked together to have food come full circle from ground to harvest, then back to ground.
Here, Craig and I are composting.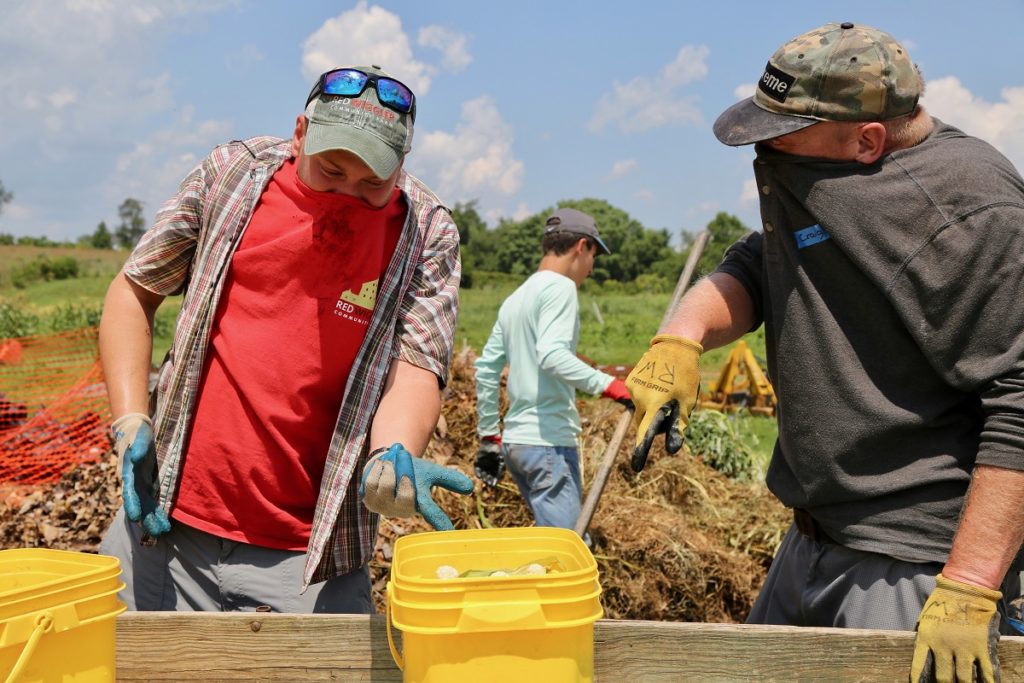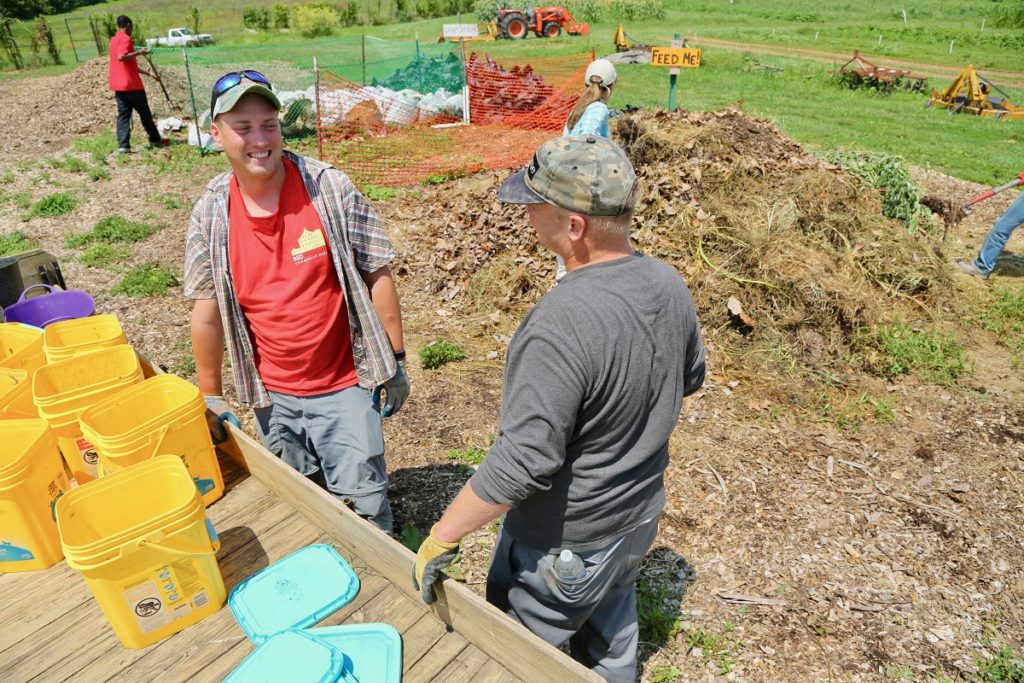 Working with the Growers, Red Wiggler staff, crew leaders, volunteers, school groups and other interns made a lasting impression on me that I will carry with me. Post internship, I hope to continue having a working relationship with the farm, staff, growers, interns, and volunteers. I am also considering going back for a certification or a Master's degree in working with agriculture and/or adults with developmental disabilities. This internship solidified my desire to work on (if not own) a therapeutic care farm.
A BIG THANK YOU and BEST WISHES to our Intern, Todd Carter!  Thanks again Todd!!