Red Wiggler would like to thank the Inter-Faith Chapel at Leisure World of Maryland in Silver Spring, MD for having our farm market back this August every Thursday from 9 am – 11 am.  We also would like to thank all the wonderful residents of Leisure World and community members from Montgomery County who visited us and bought our fresh Certified Organic vegetables.
Here is a peek into our Leisure World farm market.
When you get to the Inter-Faith Chapel, you'll see this sign directing you to our farm market.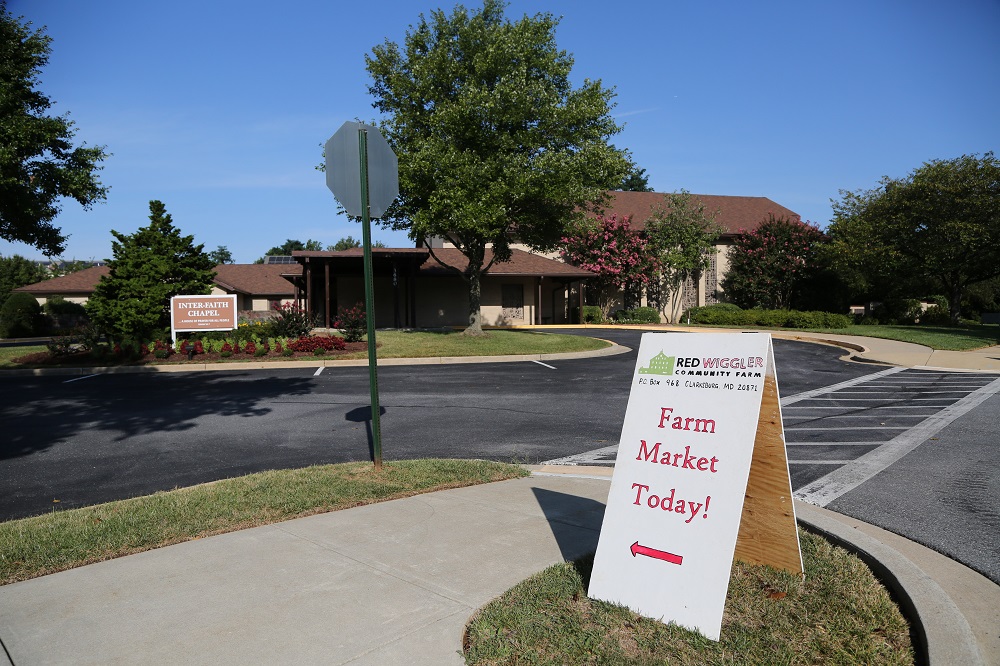 Staff, Growers, and volunteers arrive at the Inter-Faith Chapel early, set up for the farm market, and are ready to receive visitors right at 9 am.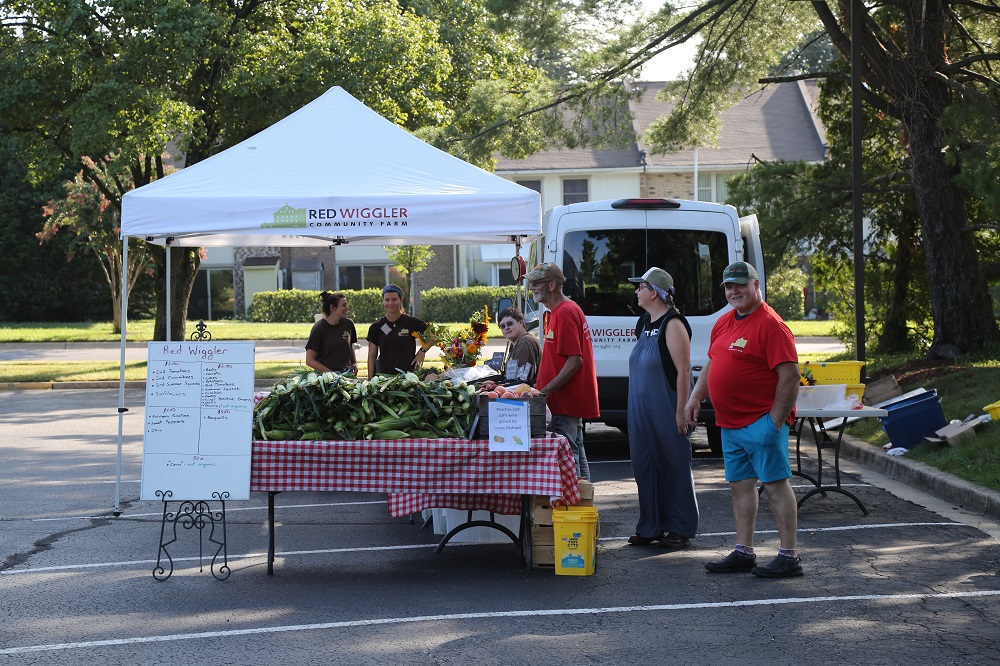 Here, Growers Elaine and David and Intern Jessica are ready and waiting to greet visitors.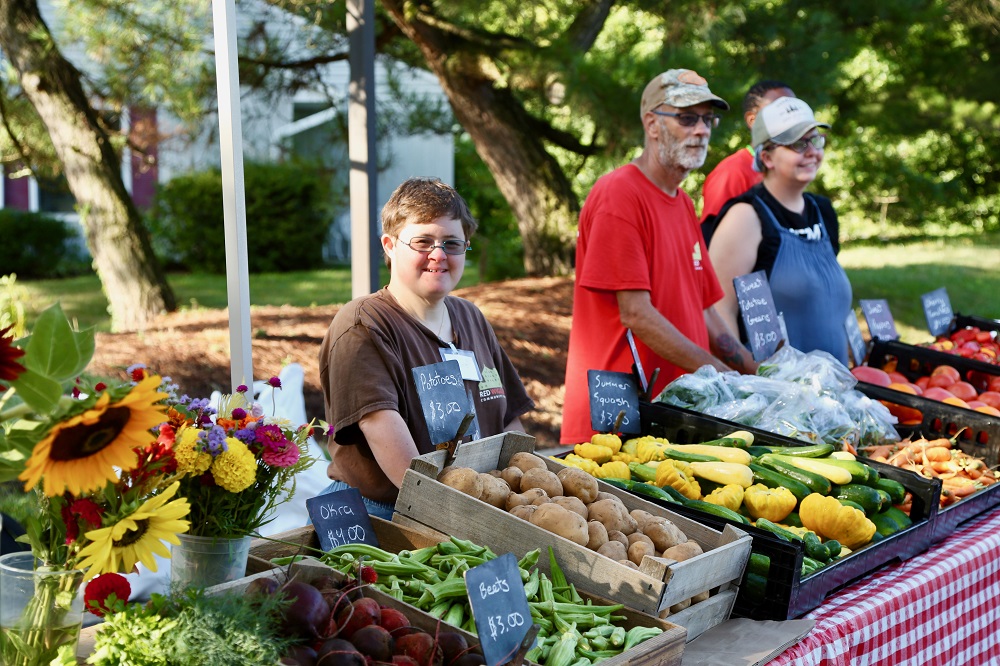 These are some of the wonderful Certified Organic vegetables and beautiful flowers that Red Wiggler has to offer.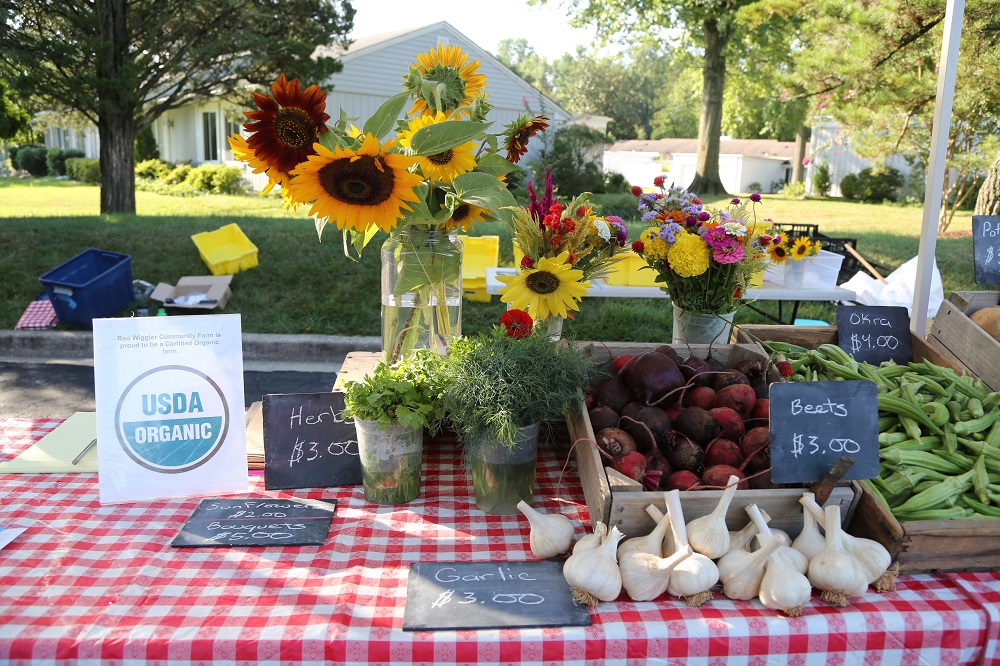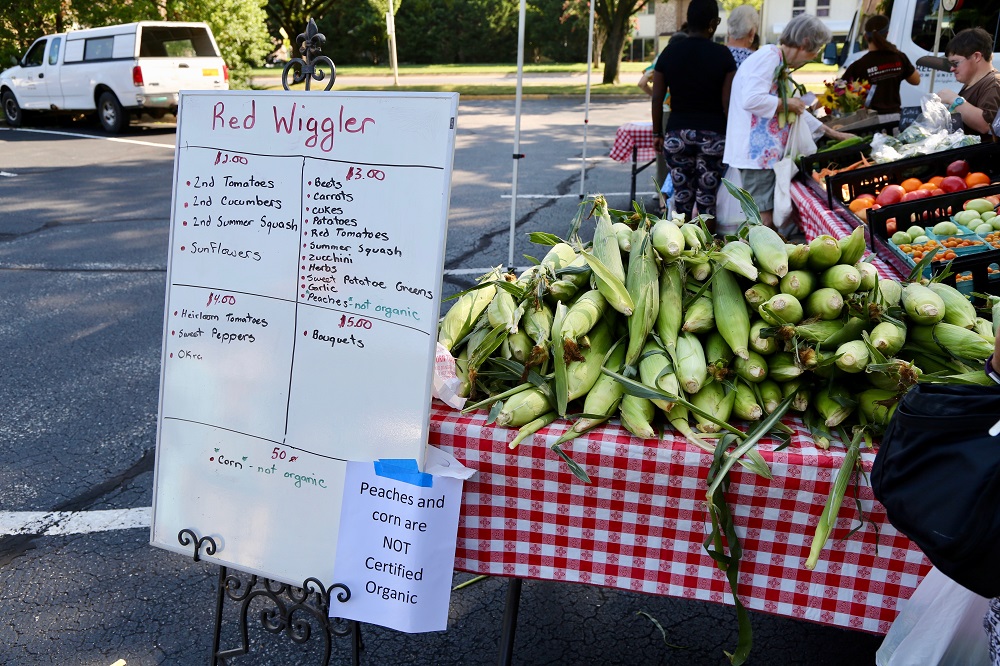 We are so happy to see and have so many people interested in Red Wiggler's vegetables and flowers. In the first photo below, Ashley, Red Wiggler's Assistant Farm Manager, is ringing the bell to let everyone know that the farm market is open.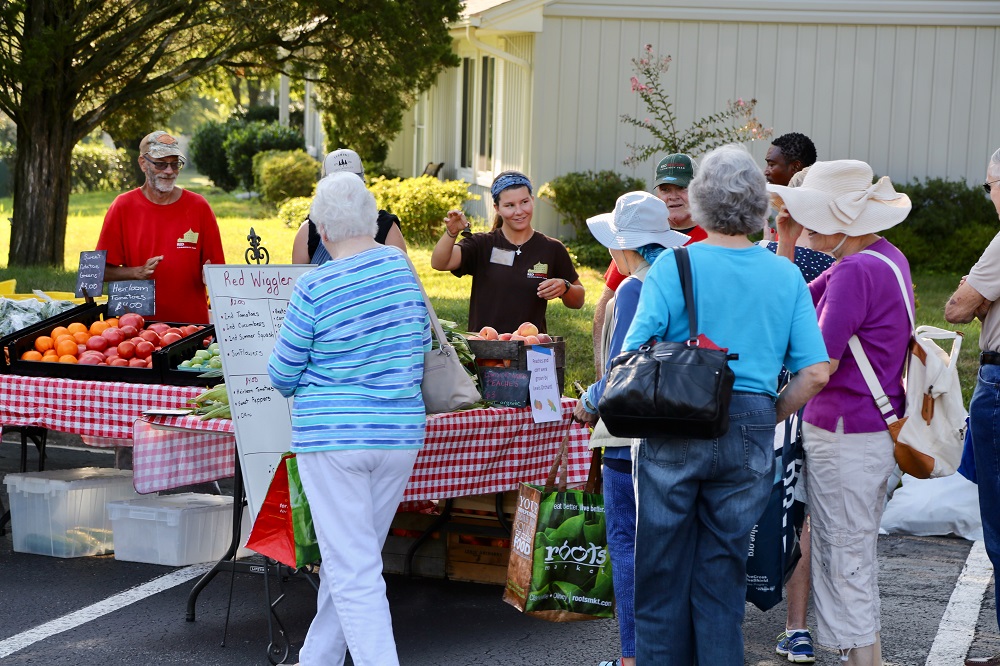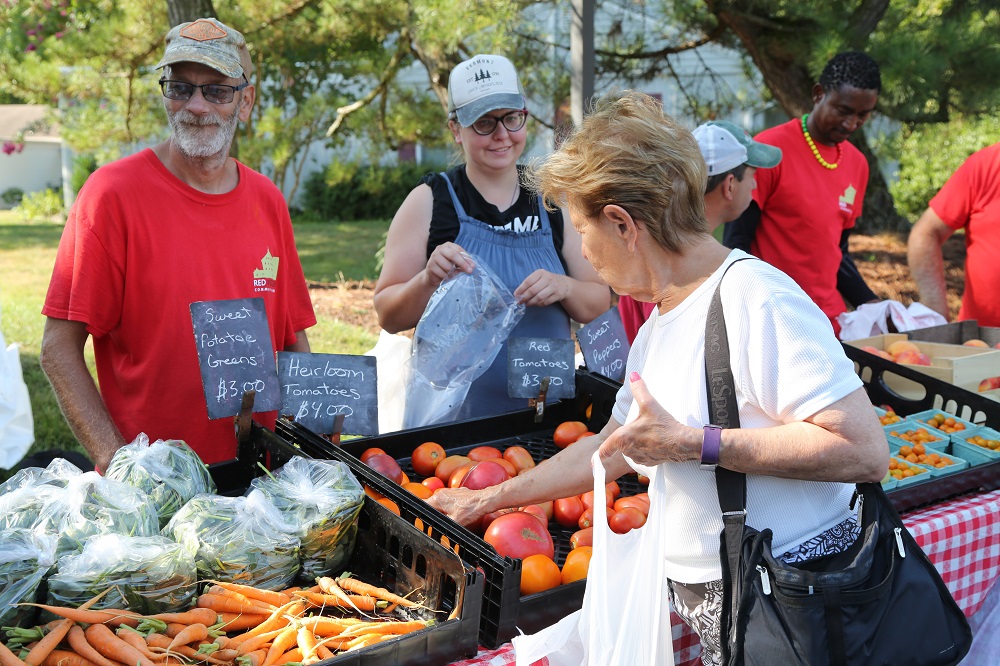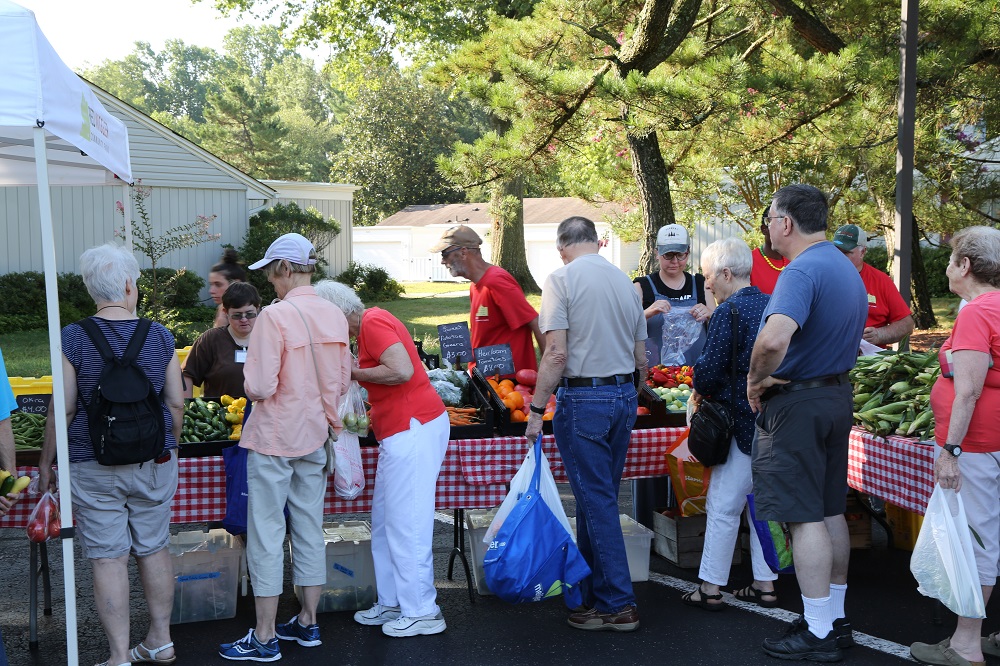 Nuno, one of our long-time Growers, loves helping shoppers with their vegetables.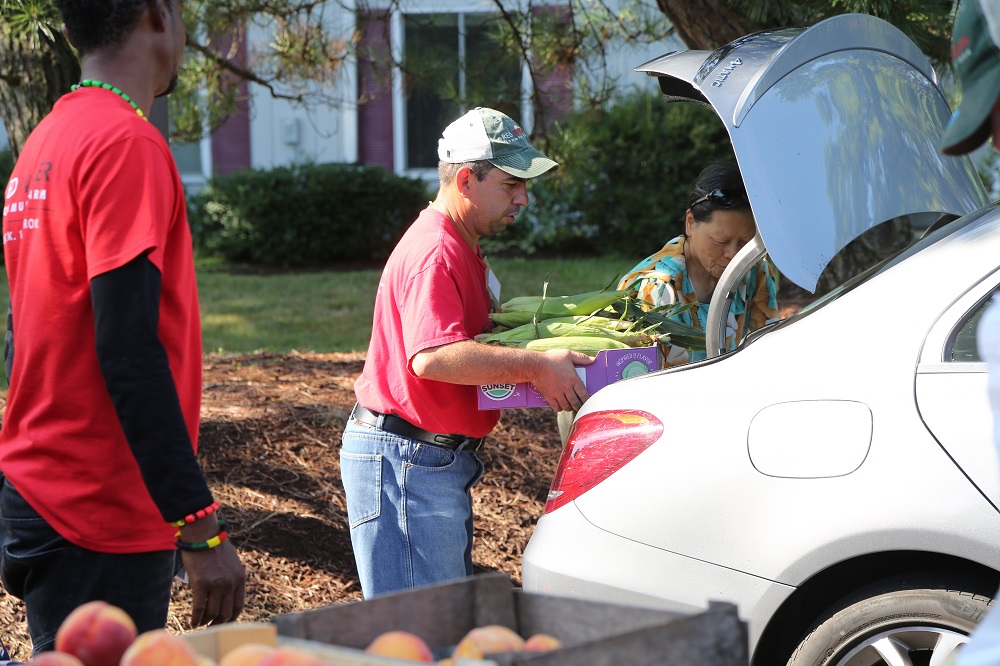 Our Growers Jerry and Nuno are very happy to be able to help visitors.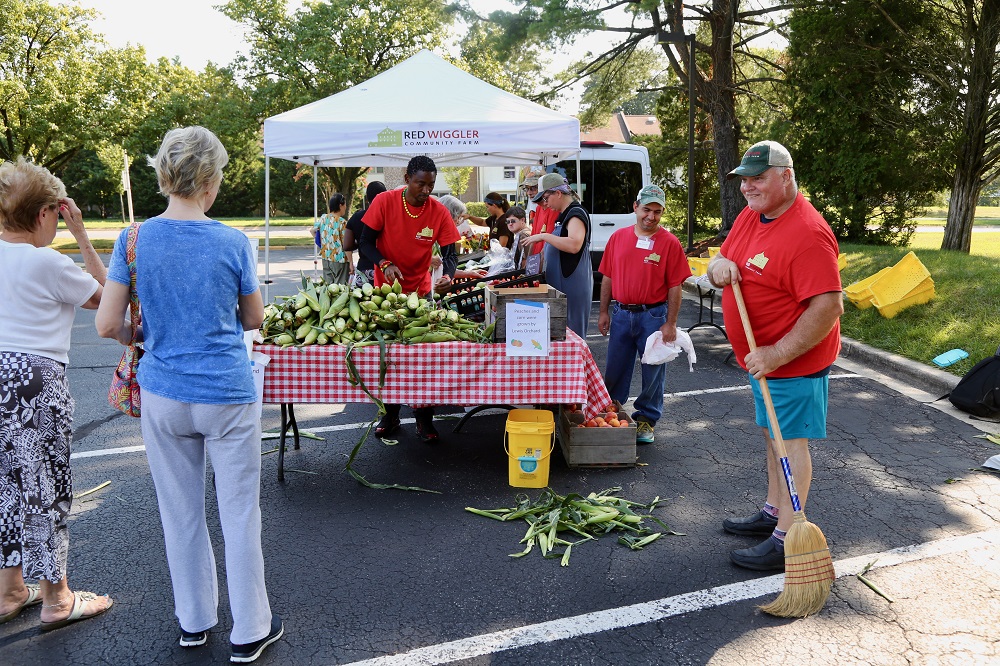 We've had a great August farm market at Leisure World this year. Many thanks to everyone for coming and making our 2019 Leisure World farm market great, and we hope to see you in 2020!