Each year Chef Tom O'Gara and his fantastic chefs work with our vegetables to create the dishes served at the Farm to Fork Dinner. This year, as a way to engage our growers further in the dinner, Chef Tom invited a group of them to his home base, Marriott International's Test Kitchen in Bethesda, MD.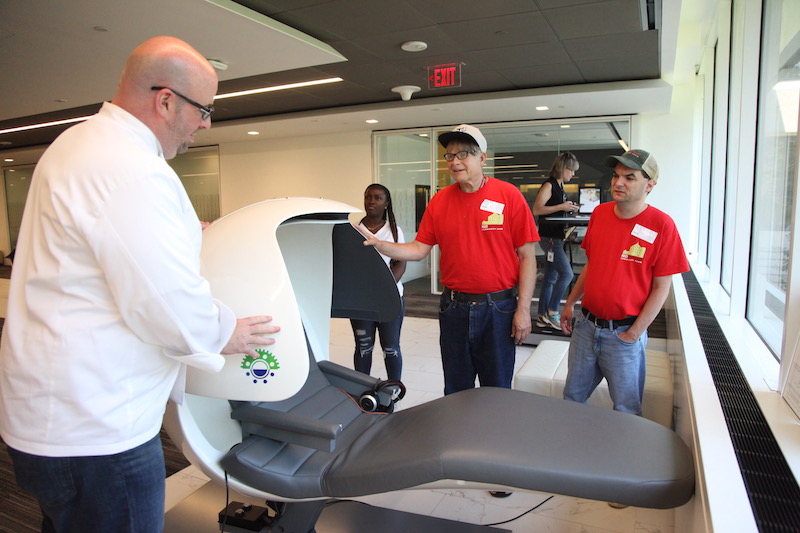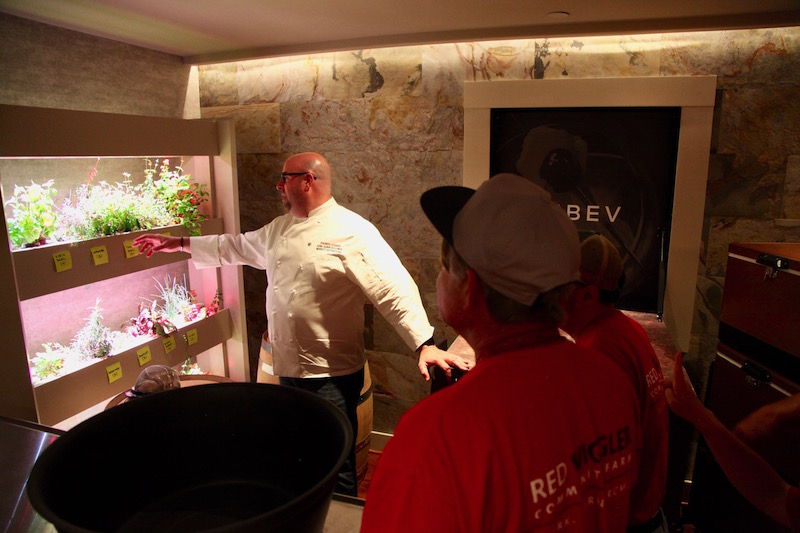 The day before the dinner, growers Paul, Hans, John, and Reed, accompanied by job coaches and Woody, our executive director, drove down to Bethesda and got to see where each new dish served at a Marriott restaurant is tested and finalized. They also had the opportunity to learn about the hotel business and see some model rooms!

While the tour was happening, Tom's colleagues in the test kitchen were busy making lunch for the team—burgers, mint watermelon stakes, and a cold tomato salad. Yum!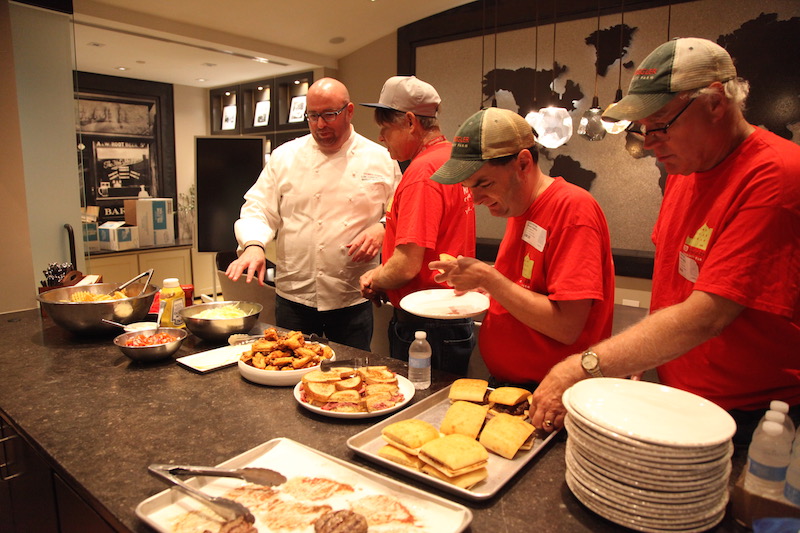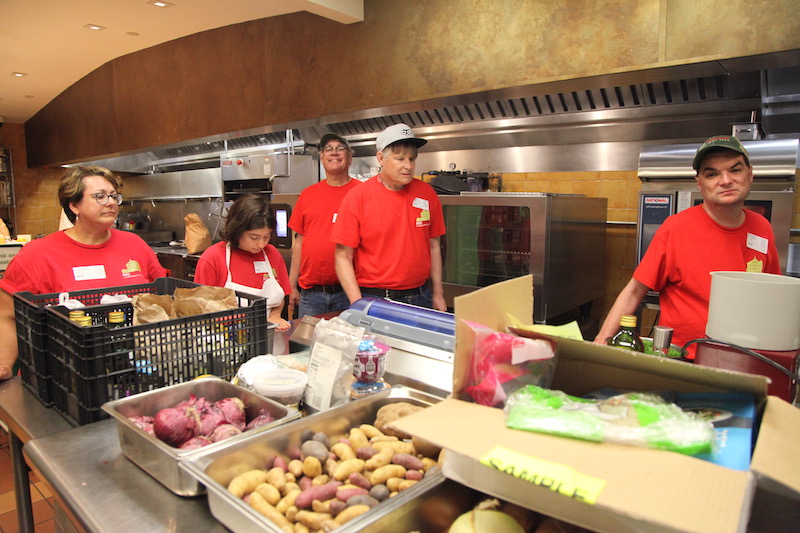 The highlight of the visit was Paul, Hans, John, and Reed taking part in making carrot top pesto from Red Wiggler carrots for the dinner the next night. The pesto was totally great but what was especially meaningful was the opportunity for Chef Tom to express his appreciation of and make a deeper connection with the growers that grow the vegetables. This kind expression of appreciation and respect is such an important part of our work at Red Wiggler as we strive to keep our work meaningful, enjoyable and satisfying for the individuals with developmental disabilities that we employ.

Tom expressed what a pleasure it was to host the group. It was such a pleasure for our team to be invited! Woody, our Executive Director said "Tom made us feel welcome and valued the work that the growers do producing food so that people like him can make wonderful dishes".

Thanks, Chef Tom and crew!