When you talk with David Ruch, it's clear to see why he's worked as a Red Wiggler Grower for 11 years. He's "proud of everything" he does at Red Wiggler, he's "learned just about everything" here, he likes harvesting "everything," and he's tasted "everything on the farm."

In short, he likes "mainly everything" about his job. "I love working outside, I love planting, I love harvesting, I love the people, I love the bosses," he says. "I love seeding, taking care of the greenhouse, and doing flower bunches for people."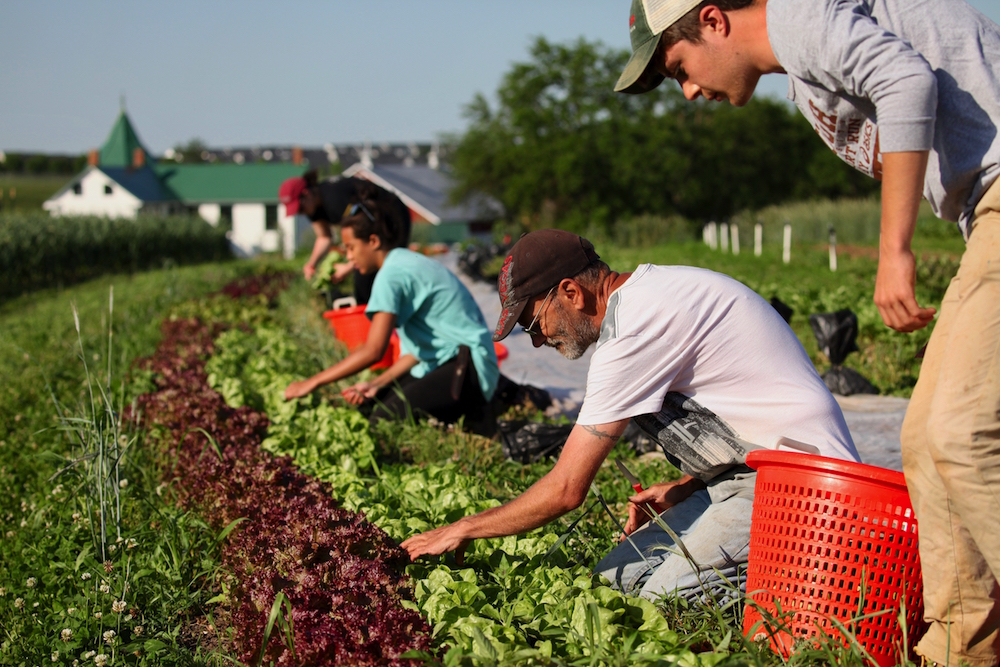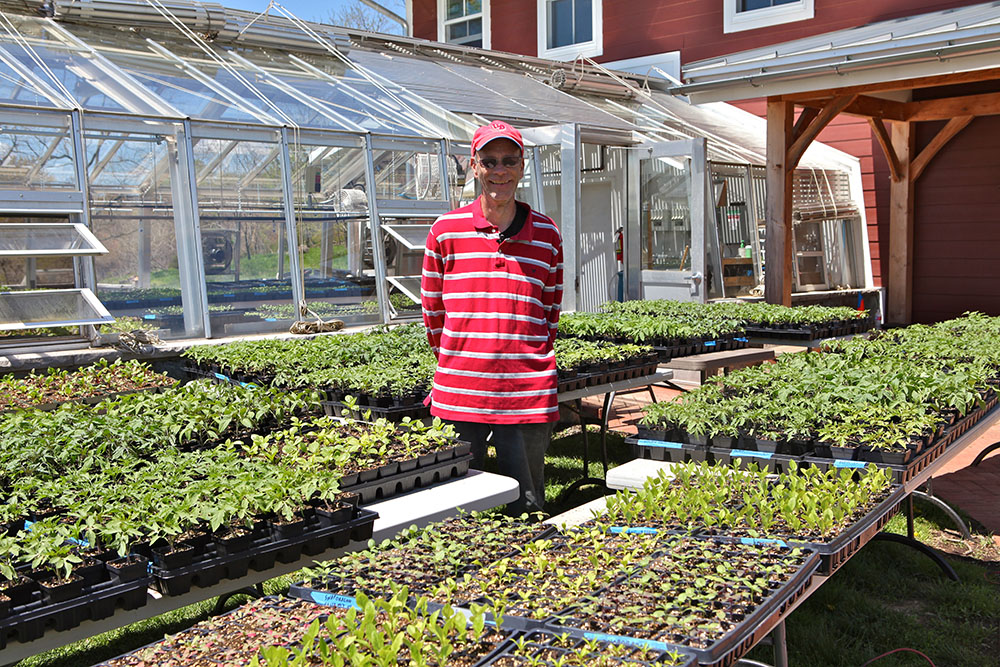 As Greenhouse Assistant, David interacts with everyone from CSA members to volunteers to school kids on field trips. When companies or classrooms come to help out on the farm, David is often put in charge of leading a group. One of the lessons he taught to visiting groups this winter included the detailed task of seeding trays of pea shoots.

"I taught them how to put one seed in each cell," David explains. "With people who have never known what to do on a farm, I like teaching them all about the vegetables, where they're coming from. If I'm the leader, I'll be teaching two or three kids what to do, correcting how to do it, how not to do it. But I always, when I teach them, I do it with a positive attitude. I'm happy that I get to be a teacher."

The task of teaching beginners is well suited to David, as he was also brand-new to farming when he first came to Red Wiggler. Even though he has learned much in his long tenure here, he is always eager to keep learning.

Many of the farm's CSA members know David better as the resident flower arrangement expert. As part of their membership, CSA members have weekly access to the pick-your-own flower and herb areas on the farm.
"I have to let them pick their own flowers," David explains. "But they always come up to me, saying 'Can you make my flower arrangement look pretty?' So I do." David also arranges bouquets for Red Wiggler fundraising events throughout the year and Leisure World markets in August. His favorite part is "making a gigantic rainbow" using sunflowers, zinnias, snapdragons, asters, and gladiolas, among others.

When he's not arranging flowers, leading visitor groups, watering the greenhouse, or harvesting basil (his favorite), David can be found savoring the farm's nutritious produce. "With the vegetables in the store, they're not fresh. They've got so many pesticides on them. But working here, you know where it's coming from. It's coming from Mother Earth. And it's local and it's fresh and it's organic. And that's the best way to go!"