by Darlene Richardson, Education and Farm Intern
Tomatoes are one of summer's favorite fruit (or vegetable depending on your perspective). They enjoy long warm days and mild nights. However in a region that can see it's last frost in May, tomatoes may be more appropriate for your back to school lunch box than a 4th of July picnic. Still, with a bit of ingenuity Red Wiggler can produce a crop of tomatoes by July. The whole team pulls together to nurture these precious plants to an early harvest.

Here is how we get those tomatoes going early. 
A Safe Start:
Early tomatoes start as seedlings in the greenhouse. Exposed for periods of time to direct sun and wind (a process called hardening off); they take their last trip out of the greenhouse on the way to be transplanted.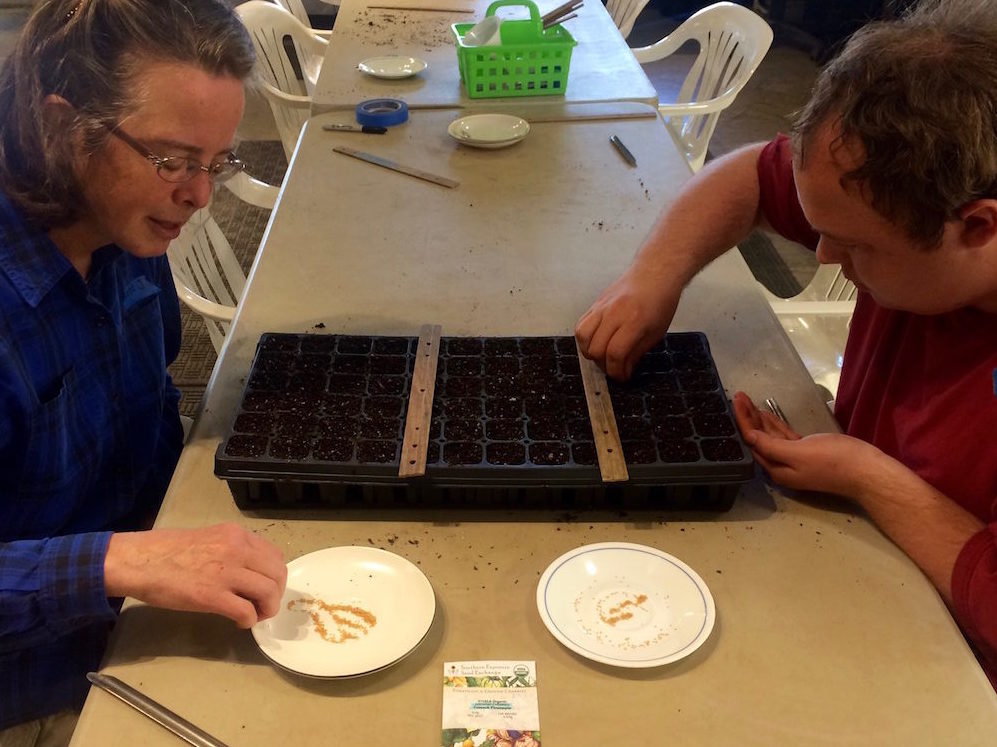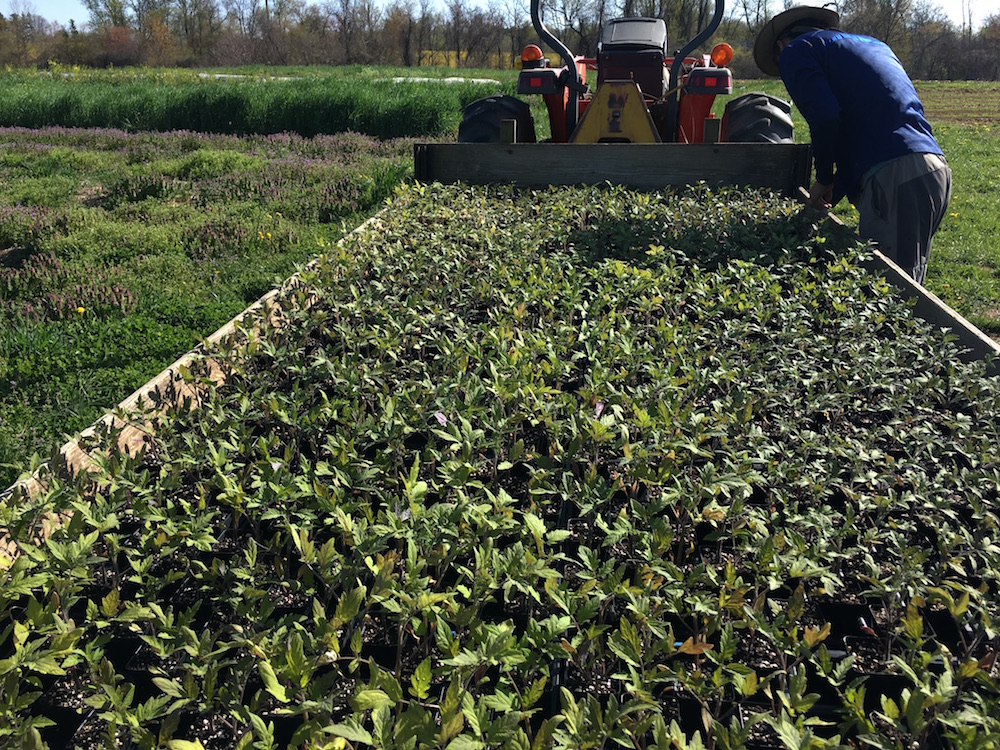 Warm Ground & Consistent Irrigation:
Rows of black plastic raise ground temperatures, while also keeping in moisture and deterring weeds. Drip tape runs underneath the plastic to water the plants that won't receive much rain.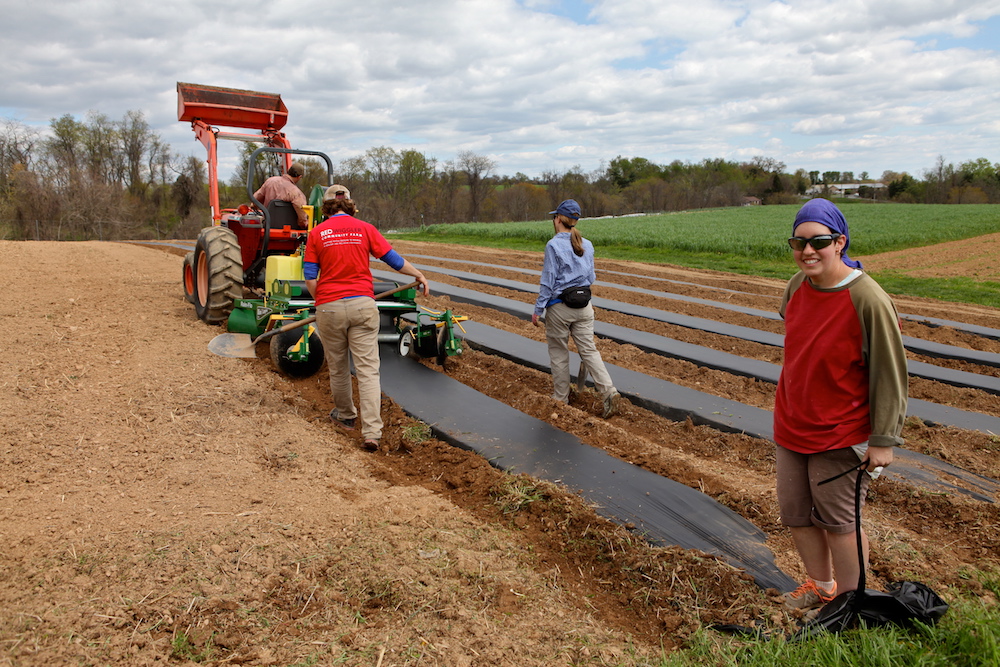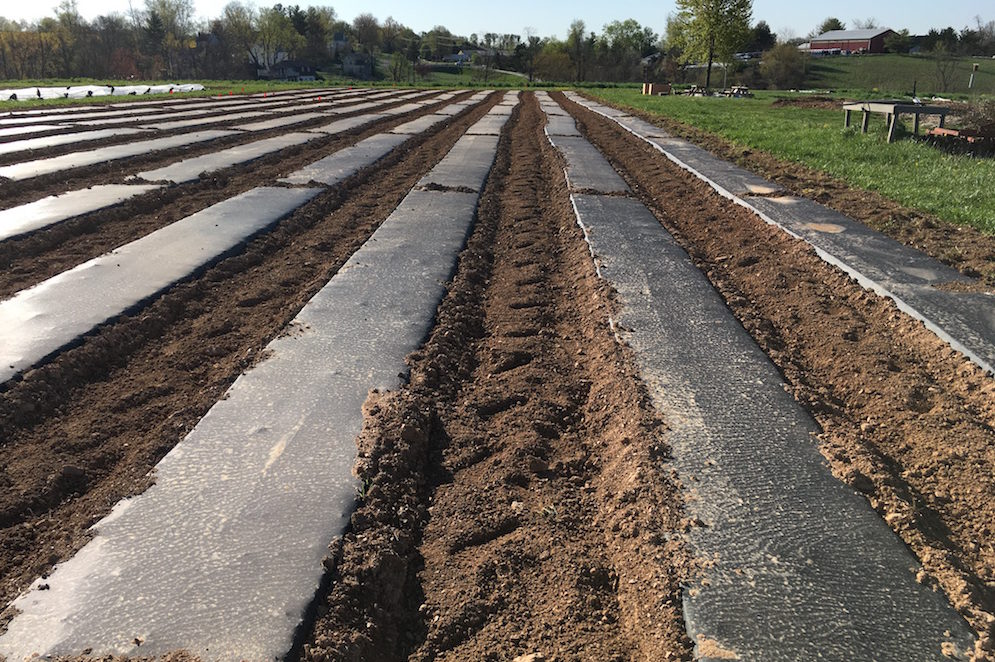 Careful Planting:
The team spaces the plants at two feet apart. Plants get buried deeper than the usual transplants. Stems are able to create more roots, ensuring a sturdier plant and protection from strong wind. After each plant is fertilized with fish emulsion for a boost of nitrogen to get it going.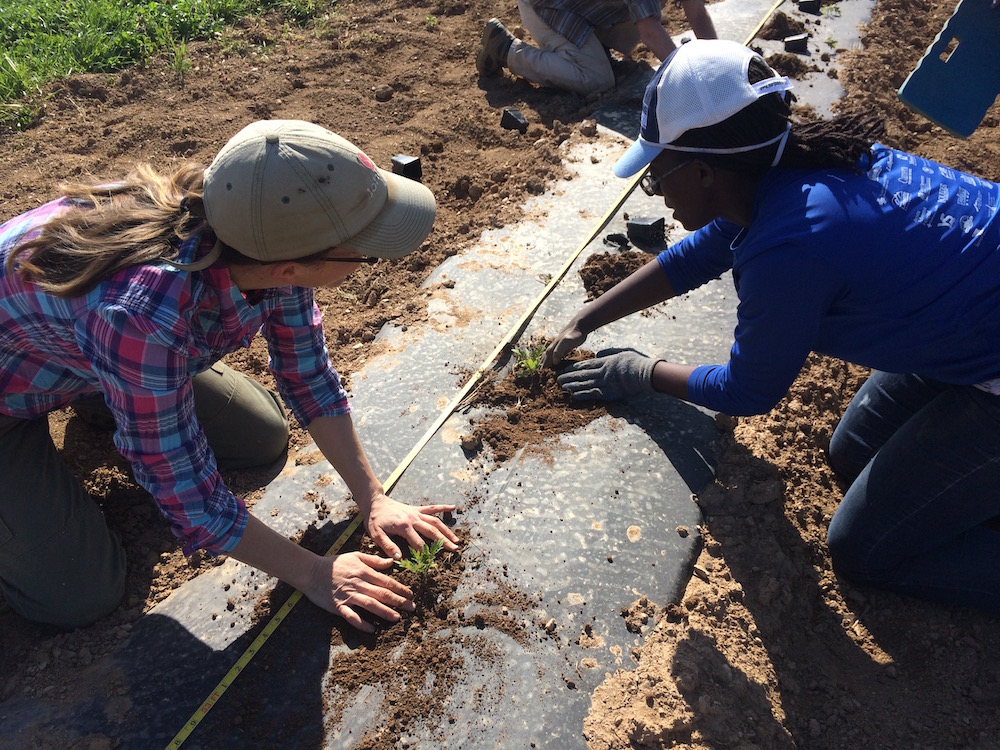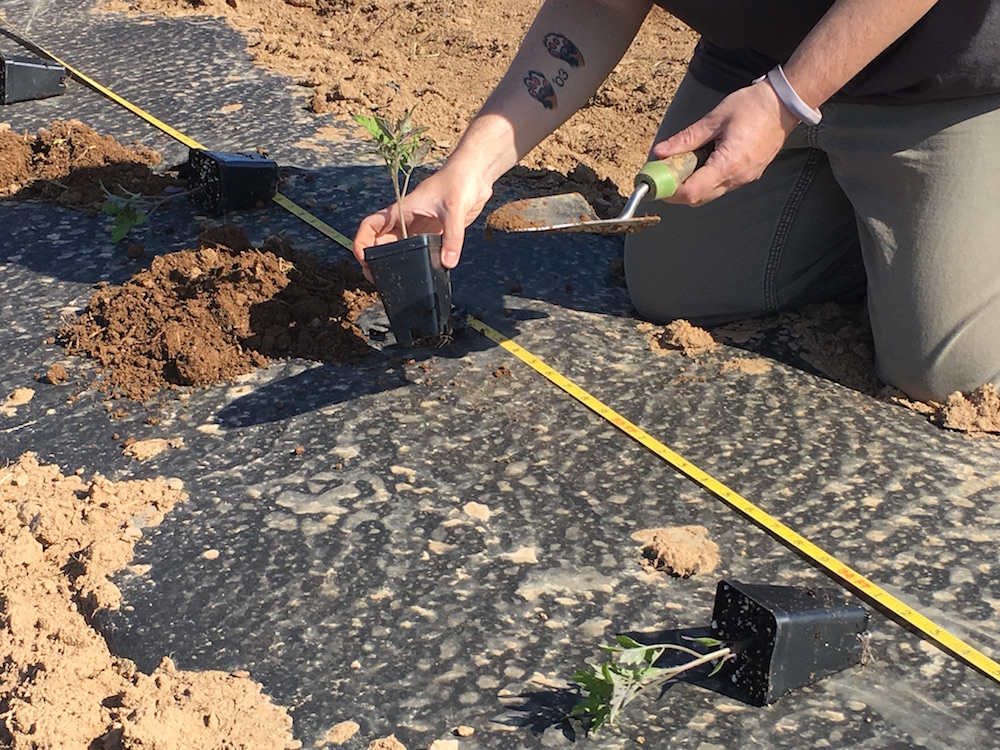 Pest Reduction:
Beneficial plants such as (sunflower, borage, nasturtium) will be planted in order to attract pollinators, and beneficial insects that attack pests. Soon the tomato field will be full of color.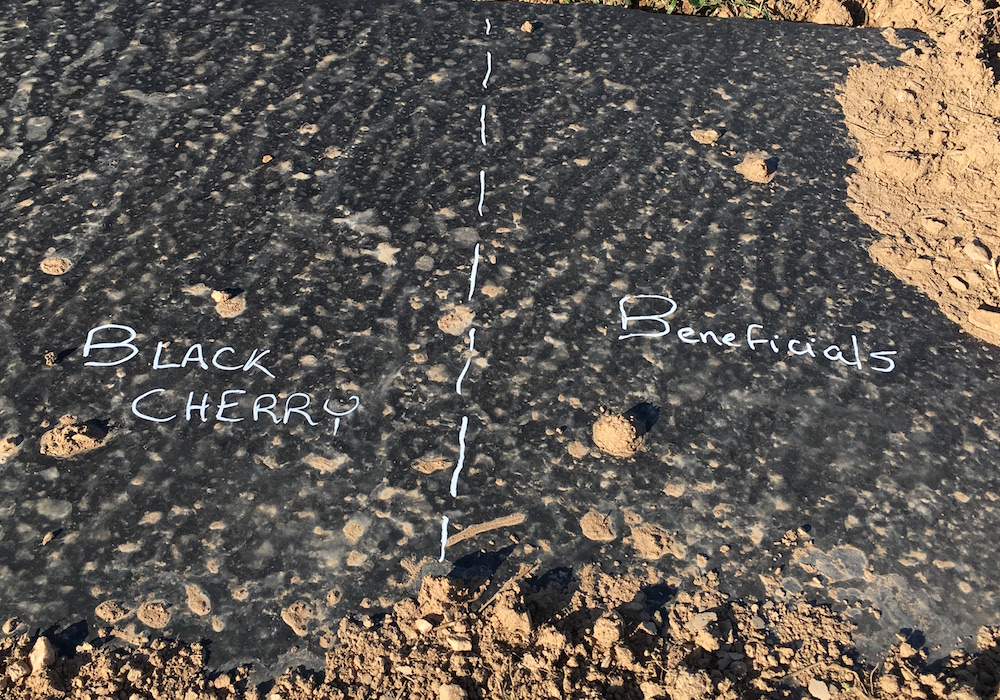 Why go thru all the effort? There are alternatives of course. The supermarket has an endless supply of tomatoes year round, if you are in the market for an unripened mostly tasteless treat, bred for a long life in a crate, on a truck, travelling cross country. But what about the tomatoes that can't make the journey? Consider the flavor bursting Brandywines, colorful Green Zebras, dark and sweet Black Cherries. Heirloom tomatoes like to stay close to home, and who can blame them? They don't taste any better for being well traveled.

So with the transplants safely in their new home, we await the summer bounty. Well worth the effort and the wait!