We've got a great crew on the farm this season!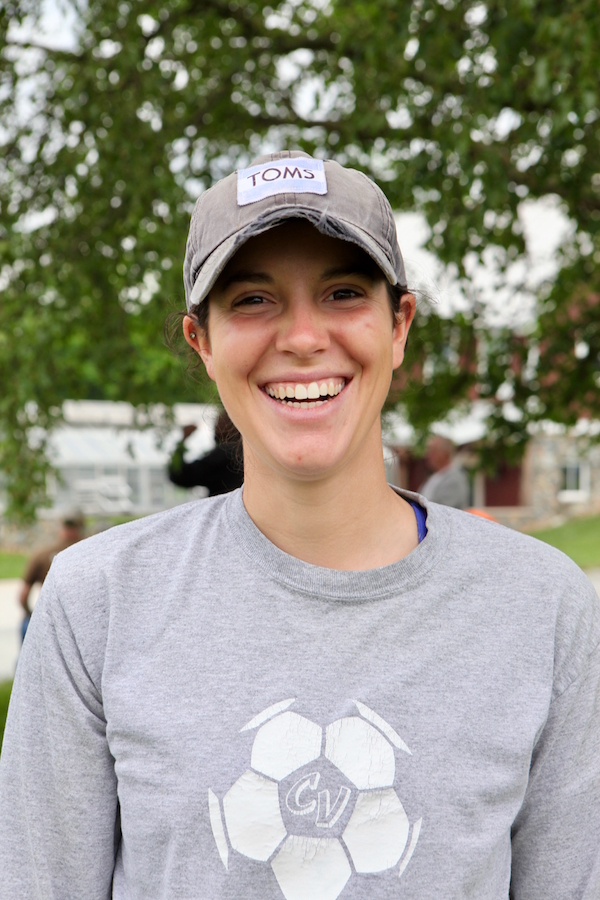 Olivia Mingora, Crew Leader
I found Red Wiggler through a friend who is a CSA member and I was immediately drawn to the concept of working with adults with developmental disabilities through farming. I hope to learn more about what it takes to run a farming operation and to make meaningful connections with the growers and other staff members. In my free time, I like to be outside playing sports, hiking, or other fun adventure activities, and hang out with my friends and family. In May I graduated from Messiah College with a BA in Psychology and a Minor in Pre-Therapy and Counseling.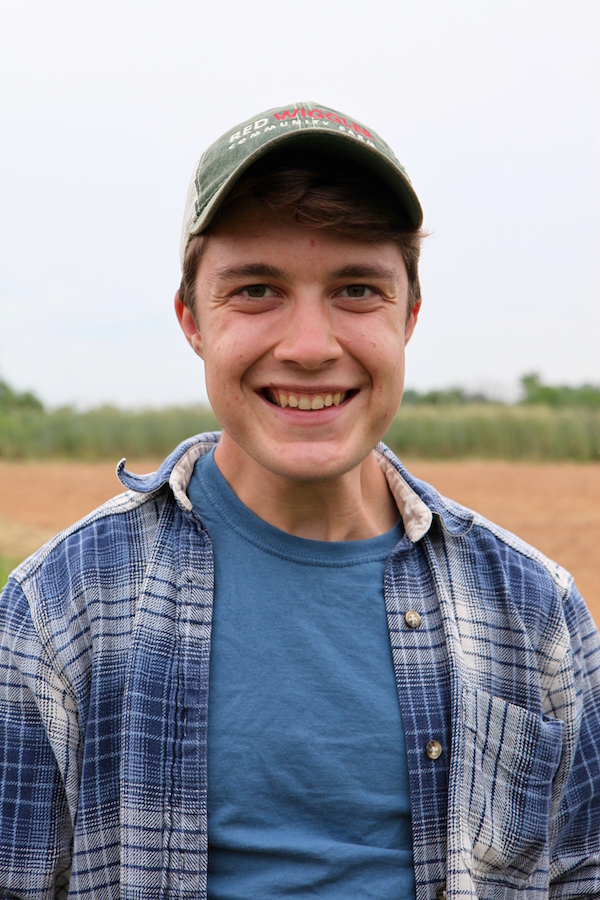 Jack Wavering, Crew Leader 
My initial experience at Red Wiggler was as a part of a spring break service project my sophomore year of high school. The opportunities I was provided and the services I performed satisfied me more than any other service work I had done in the past so I continued to volunteer. Over the course of the summer I hope to learn more about the machinery; its operation and maintenance as well as the planning involved in running an efficient farm. In my free time I enjoy running, hiking, riding and repairing bikes, and eating. A lot. Currently I am studying engineering but I am considering a switch to a major in the College of Agriculture and Life Sciences at Virginia Tech.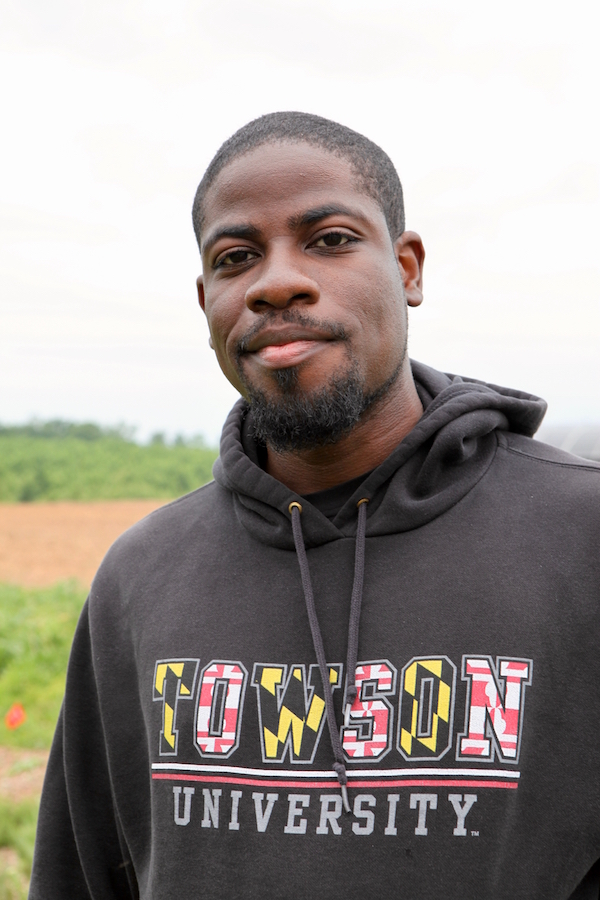 Mark Atiemo, Intern 
Hi, I'm Mark Atiemo, an undergraduate student attending Towson University.  It might have been all the Animal Planet documentaries I watched that helped me decide to major in environmental sciences.  In my family, my twin and I are the youngest of five sons.  I lived in Ghana for six years of my childhood.  My memories of that time include sucking on seeds of the cocoa trees, and eating the fruit of an alansa tree that tasted sweet and sour at the same time. 
One of my hobbies is writing and reciting poems.  I really enjoyed my college Chemistry class, and am thinking of pursuing graduate studies in Agronomy.  Working at Red Wiggler is inspiring me to consider starting my own small vegetable operation in my back yard.  One of my favorite foods is my mother's Ghanaian spinach stew.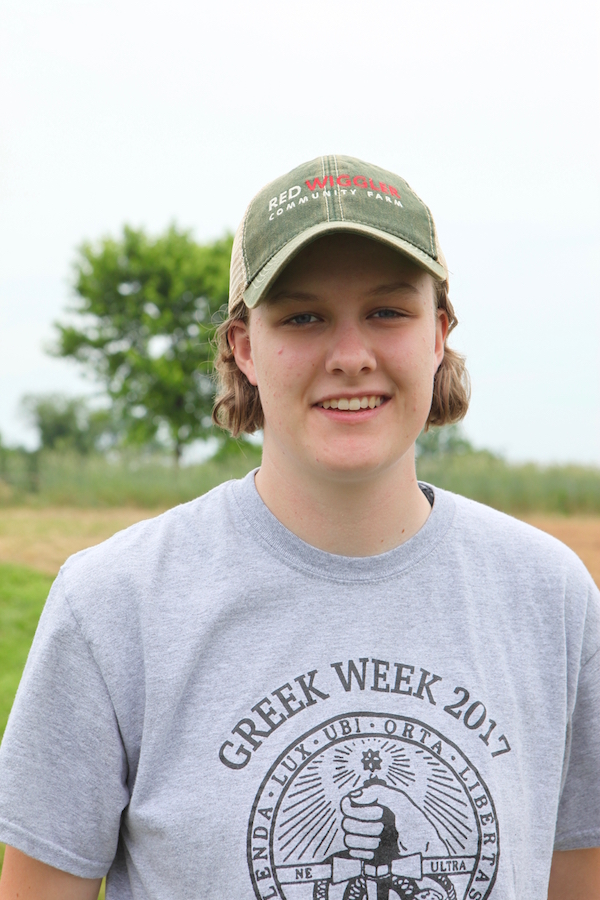 Julia Cardwell, Intern 
My name is Julia Cardwell and I'm so excited to be here at Red Wiggler! I was originally drawn to Red Wiggler because of its unique and inclusive community, and this summer I hope to gain some new insight into sustainable farming and also make some friends along the way! I go to Davidson College just outside Charlotte, North Carolina and I'm pursuing a degree in Environmental Science. Outside of school, I play on the Davidson Ultimate Frisbee Team, teach environmental science classes to local fourth graders, and am a member of the Davidson Environmental Action Coalition.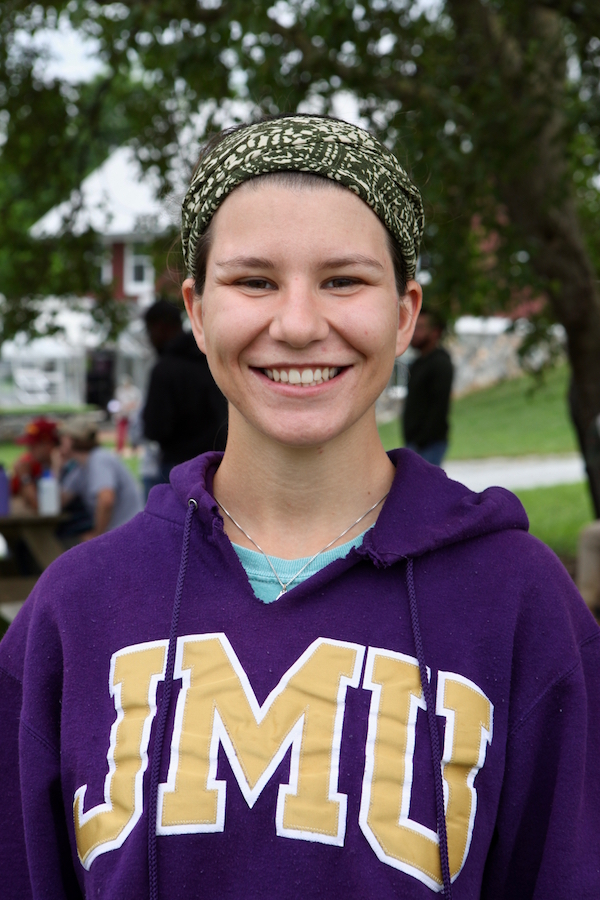 Ashley Jordan, Intern 
Hi, My name is Ashley! I am a rising senior at James Madison University in Harrisonburg, VA.  I am studying Biology, focusing my classes on ecology and the environment.  I am very passionate about respecting the environment and respecting each other; this is what drew me to be a part of the Red Wiggler community. I hope to one day own a sustainable farm that is community-based much like Red Wiggler. Over this summer, I hope to learn the in's and out's of running a farm, and also how to make a farm a place where a community can grow. In my free time, I love to go hiking, play guitar, and read. In two weeks, I have already learned quite a bit while working on the farm. I am very blessed to be here! I hope to meet many of you who are involved in this great community!