The count is in!
Red Wiggler's Board Challenge Match has been met at $15,320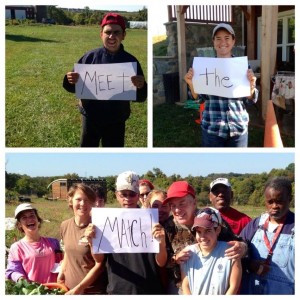 At Red Wiggler's Harvest Celebrations on September 7th, 2013 Red Wiggler's Board of Directors challenged our community to raise $10,000 and meet a $10,000 Board Challenge match by the end of the fiscal year (September 30th, 2013).
We are very excited to share that our Board Challenge Match was a huge success. Not only did we reach our goal of raising $10,000 to meet the Board Match, we  beat it. An additional $15,320 in individual donations was raised to meet their match of $10,000, making the total amount raised for Red Wiggler Community Farm, $25,320!
These donations will cover a crucial part of our programming, enabling Red Wiggler to continue funding the programming that inspires a healthy community.
Thank you all for your fantastic support. We could not do any of this without you.
A look at the Giving Garden GROWING!
  WE DID IT!