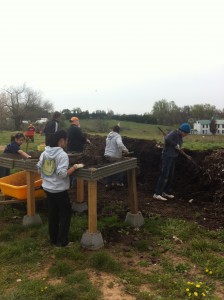 Of all the things to appreciate in our new Program Building, its impact on our Education Program has been really encouraging.  Off-season visits have given us a chance to cultivate relationships that can bloom as we move into the growing season. A middle school student from Sidwell Friends School shared the following thought following her early season minimester visit:
"Thank you so much for doing what you do- giving adults with developmental disabilities the chance to have a meaningful job and growing organic produce. I loved working on the farm and I will, hopefully, be back in the summer."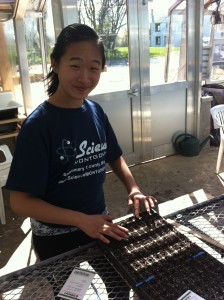 We hope she will be back, too, and we are so grateful for the chance to connect again and again with our community. From October 2012 to March of 2013, we hosted 48 youth with disabilities, 95 youth without disabilities, and 100 adults for a total 60 visits.  Together they participated in 1,353.5 hours, representing a 68.5% increase from the same period the previous year. These visits let us engage in activities that get us thinking about our health and how nutrition plays a role in it, help to develop vocational skills in the greenhouse, and understand more completely what we do here at Red Wiggler Community Farm.