With the abundance of Red Wiggler sweet potatoes this year, we thought we'd post recipes throughout the winter to help everyone find creative uses for these great storage crops.
If you have a recipe and picture you'd like us to share, please send it to kara@redwiggler.org!
Savory Sweet Potato Bread
Gluten free (with substitutions to be vegan, too!)

Ingredients:
1.5 cup Sweet Potato, Mashed
3 Eggs (substitute 3 tbs flax seed meal and 9 tbs water, whisked together, for egg free)
1/2 tsp Vanilla Extract
1 tsp Ground Ginger (fresh grated ginger adds a nice savory flavor)
1 tsp Cinnamon
1 tbsp Honey (or to taste)
1/4 cup Butter, Unsalted (substitute just under 1/4 cup of vegetable oil for dairy free)
2 cup Almond Meal/Flour
1 tsp Salt
1 tsp Baking Soda
1 tbsp Apple Cider Vinegar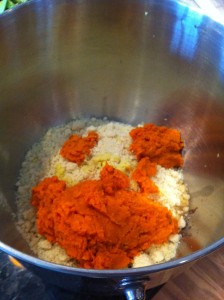 Directions:
Preheat oven to 350 F and grease loaf pan.
Mash together sweet potato, eggs, vanilla, honey, and butter.
Mix in other ingredients.
Spoon into loaf pan and bake 45-55 minutes until golden brown and toothpick comes out clean.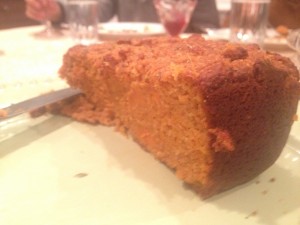 Original recipe from: http://www.sparkrecipes.com/