Join us Saturday July 28th for Montgomery County Farm Tour 10am-4pm!
Farm Tour 2012 Schedule of Events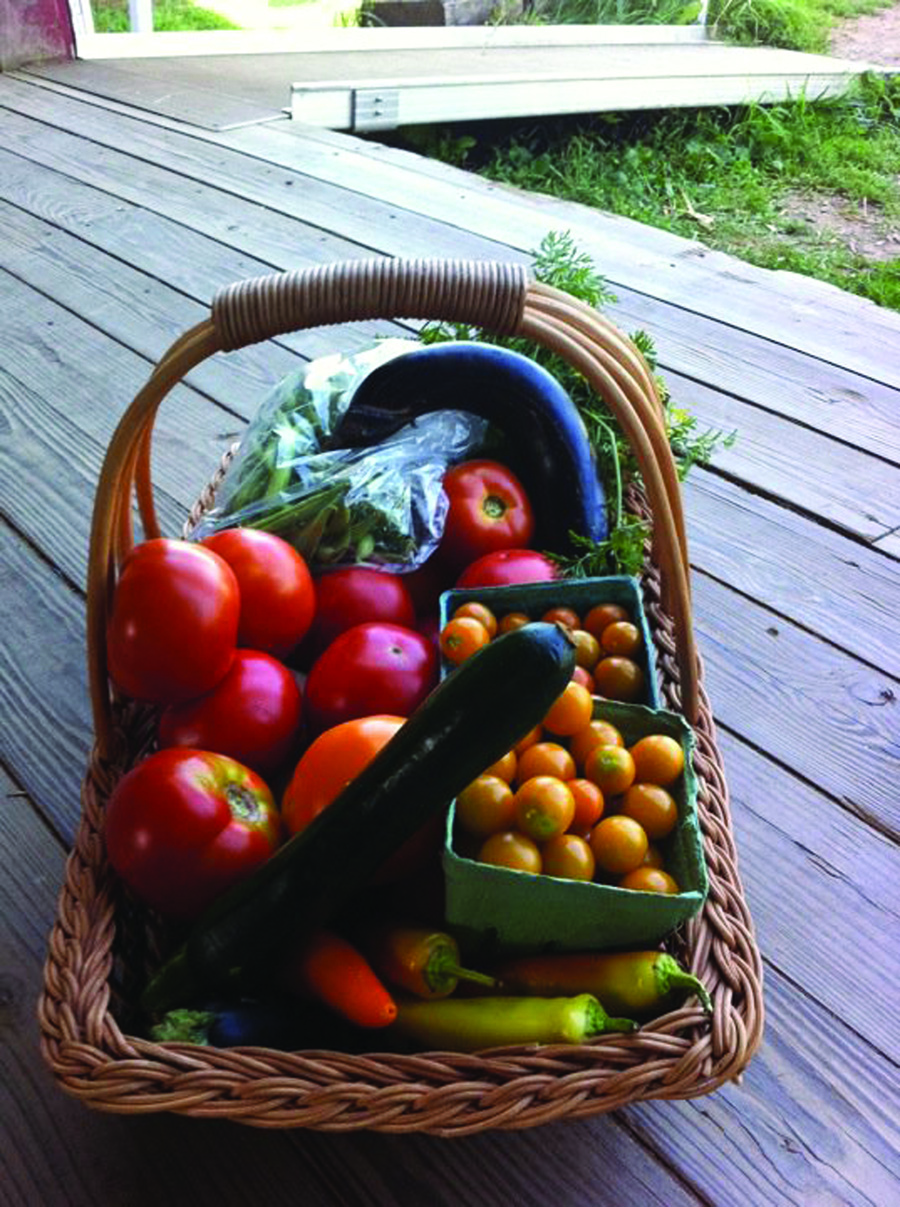 Red Wiggler Farm & Field Tours (1)
Join a Red Wiggler Staff member for a tour of our fields. See what's growing and learn about life here on the farm! Meet us just outside the Big Red Barn at 10:30 am, 11:30 am, 1:00 pm, 2:00 pm.
Vegetable Market (2)
Visit our Red Wiggler Produce Stand to purchase fresh, local, organically grown produce, herbs & flowers in the Big Red Barn.
Music in the Big Red Barn (3)
Rest, relax and enjoy the shade in our Historic barn while you take in some tunes! Music generously provided by:
11:00 am Dave Epley
1:00 pm Ed Fatula of the band Exit 0
Bees & Honey Tent (4)
Visit the Banner Bees tent where local honey & bee products will be available. Catch a glimpse of honey bees at work in the observation hive while you are there.
Dr. Stonestreet (5)
Visit Dr. Stonestreet to find out about the plant based treatments and medicinals a rural physician in Montgomery County might have used to care for patients in the 1800s. Join him for a discussion, hands on activities, examples of medicinal plants, and more.
Fun for Everyone by the Garlic Shed (6)
Try your hand at vegetable prints, pass the time with some classic farm games, and check out other activities that will engage kids of all ages!
Garlic Shed Exhibit (7)
Woody Woodroof, Founder and Executive Director of the Red Wiggler Community Farm showcases his unique artwork in the Garlic Shed.
Visit the Chickens (8)
Visit our friendly flock of working heritage breed chickens. Learn a bit and maybe feed them too!
11:00 am, 12 noon, 1:30 pm
UMD Solar House (9)
Tour Red Wiggler's Solar House donated by the University of Maryland's 2005 Solar Decathlon Team to see a beautiful example of grid-tied & energy efficient housing!
Program Building & Red Wiggler Exhibit (10)
Visit with our Board of Directors to learn about Red Wiggler's Nonprofit mission, see photos and memories collected through the years, and purchase T-shirts, hats, commemorative bricks and more!