We have been busy harvesting both sweet potatoes and sweet potato greens.  The greens can be enjoyed by simply sauteing them like spinach with olive oil and garlic, or use the greens instead of spinach in your favorite spinach dish! Sweet potato greens lasagna, anyone?
We have delivered over 200 pounds of sweet potato greens to Community Support Services (CSS)!  The greens have been used in their cooking classes and given to group homes to be enjoyed by all!  We plan to send an additional 100 pounds of greens tomorrow and make another delivery of the same amount next Monday.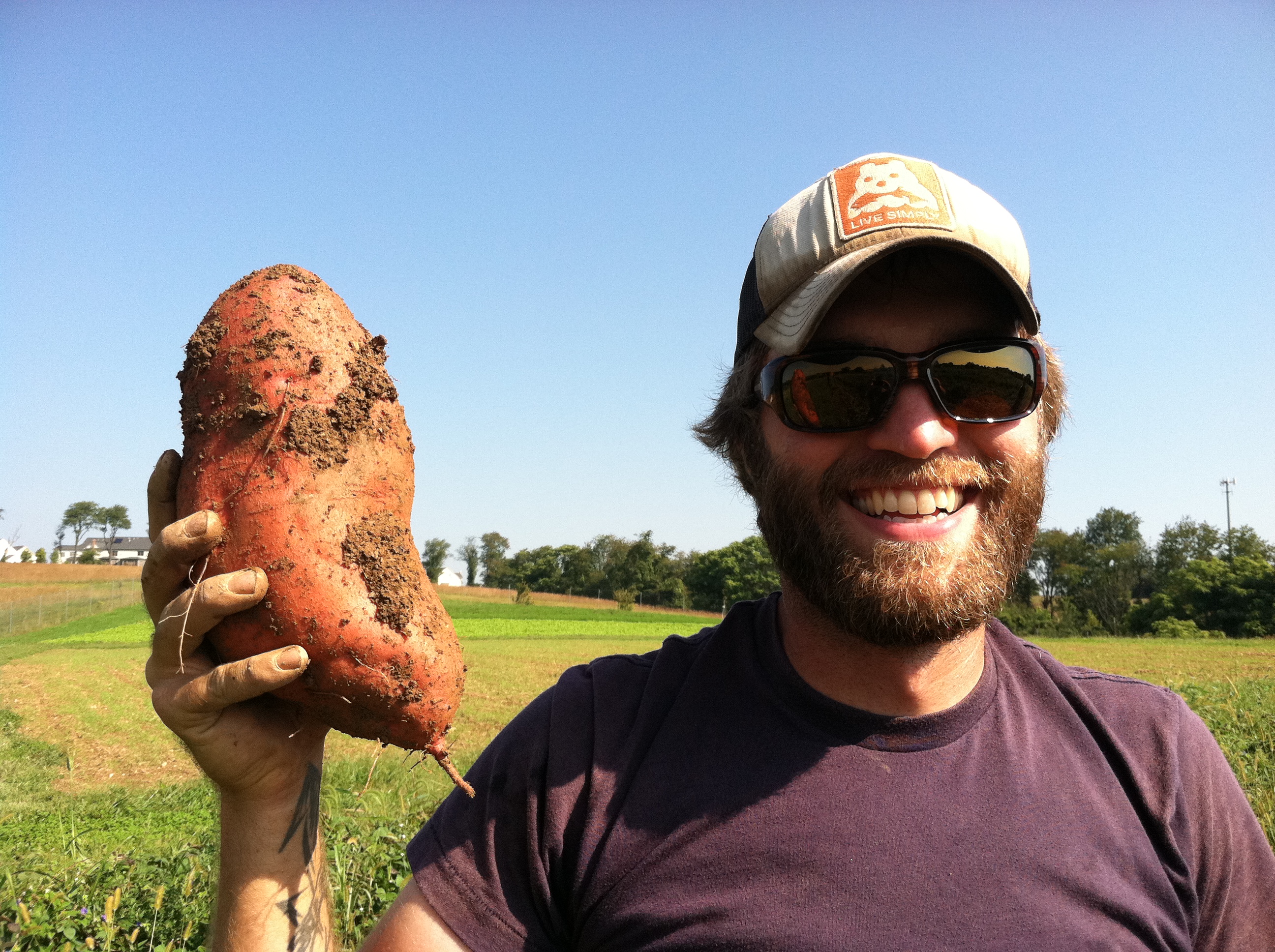 We have been harvesting bunches of greens for quite some time now, but have left the sweet potatoes in the ground to continue growing until just last week.  Now we are harvesting the greens by the vine and digging up the sweet potatoes to be cured and enjoyed. Curing the sweet potatoes ensures a longer storage life. As you can see some of the sweet potatoes are quite large!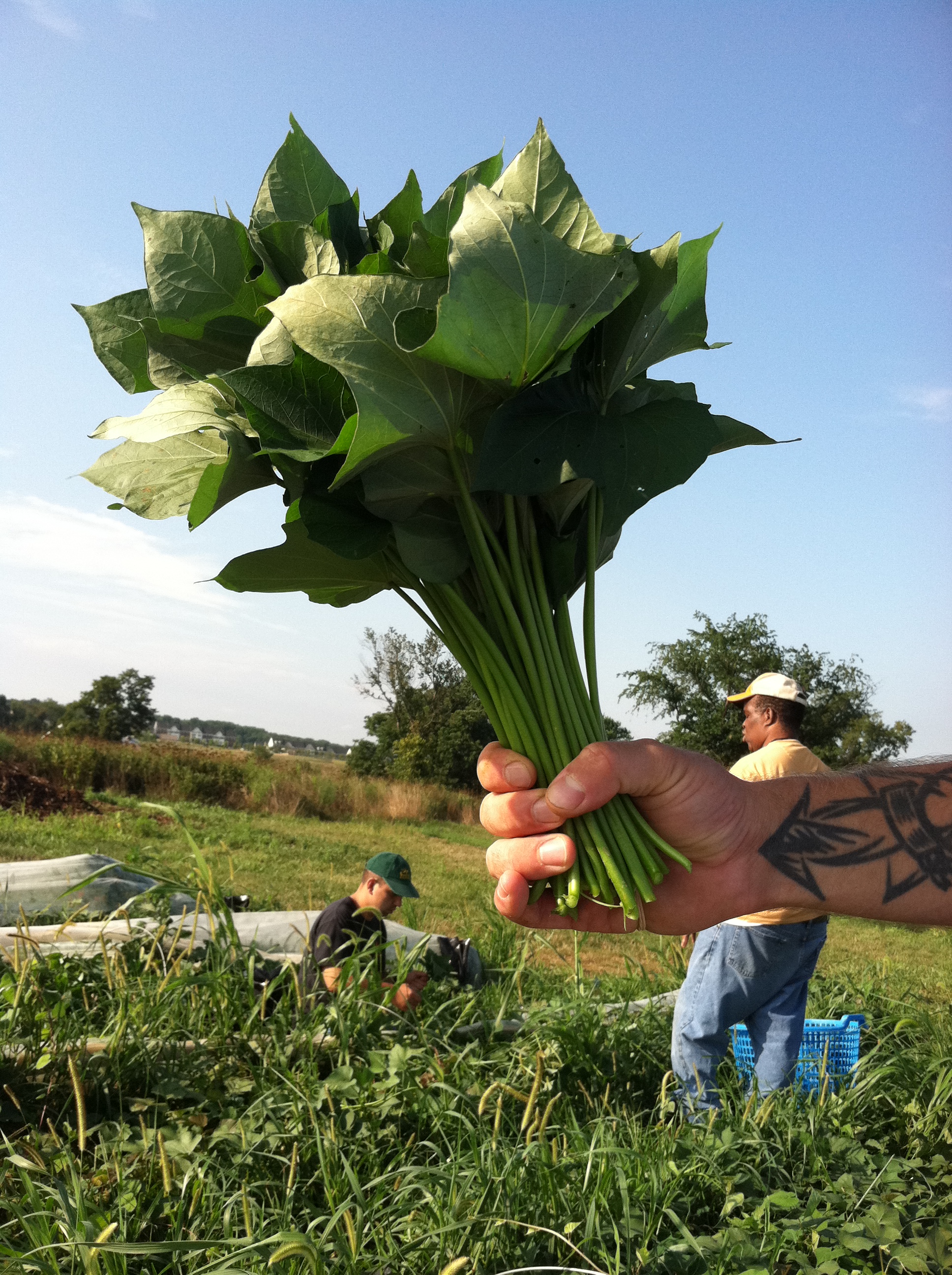 We are big fans of sweet potatoes and their greens here at Red Wiggler and hope that everyone enjoys them as much as we do!