It Started With an Abundance of Pesto…
As a volunteer here at Red Wiggler, I not only get to know where my food comes from, but I get to know who is tending the fields and caring for the plants.   I have established friendships with the growers and staff, and I truly enjoy the time spent helping at the farm.
There are ample opportunities for the growers to develop skills and gain confidence as well as hone decision-making abilities as they go about the business of coaxing vegetables to thrive and produce.  However, there are times when it seems that there is a disconnect between' the what and the why'; the growers harvest the vegetables because that is their job, but what happens after that?  As a way of adding authentic learning and creating a sense of celebration for working hard, we have added something new to the Friday lunch hour during this slow-growing portion of the summer season—cooking!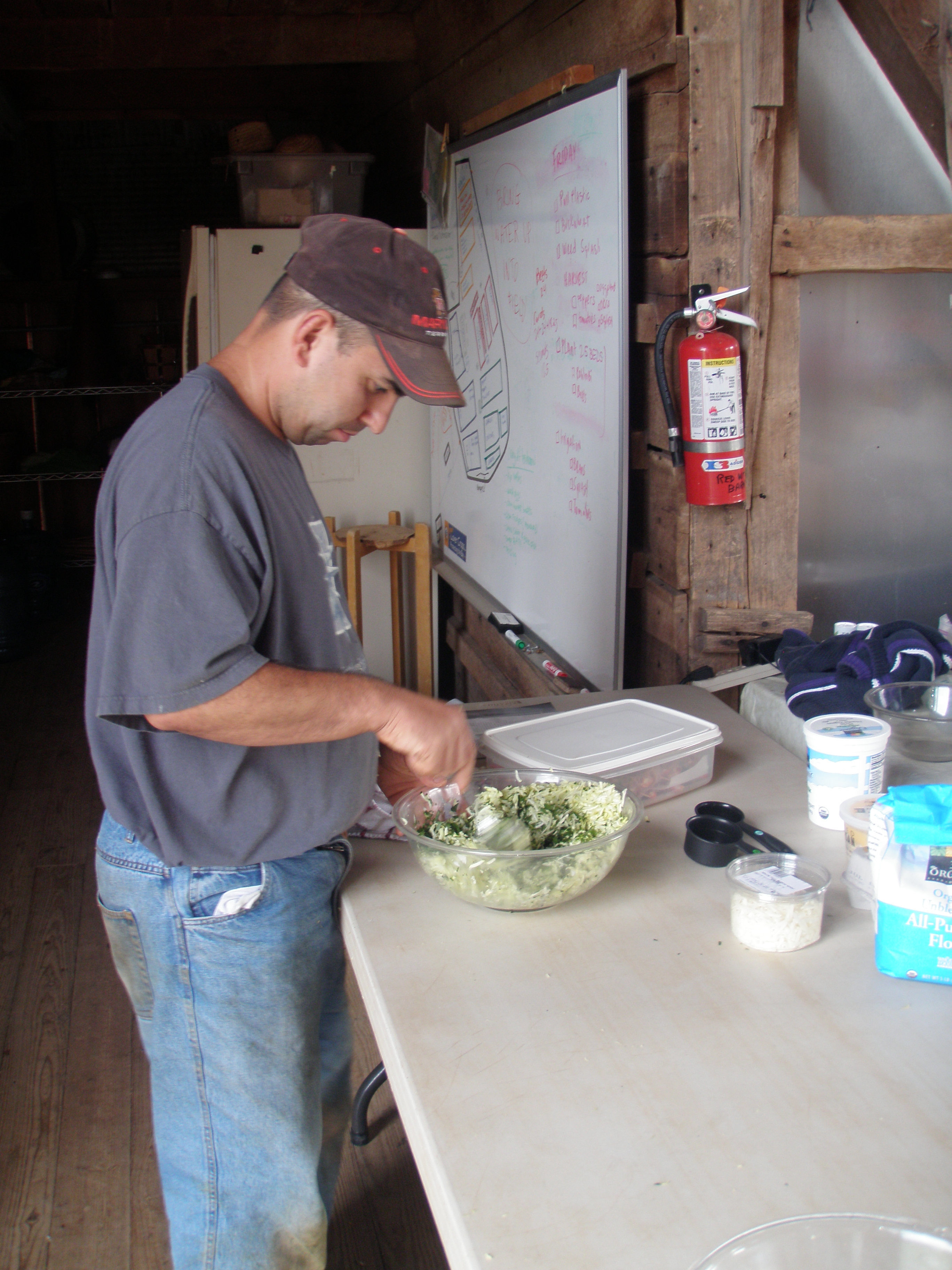 As a CSA member, I'm constantly listening to and questioning the staff about the items in our share while learning new ways to prepare dishes.  I must confess that I had never made pesto, but it sounded like it was something I could handle.  I guess I was over-zealous, and it was evident that I would need to share the bounty!  While the crew was enjoying the fresh goodness from the farm, it occurred to me that perhaps some of the growers had never made their own pesto, either.  The Wiggler's Volunteer and Education Coordinator (Kara Desmond) recognized the value of hands-on learning and brought her food processor the next day.  Loran, our farm manager, baked bread for the occasion, and the crew made and enjoyed their own garlic scape pesto!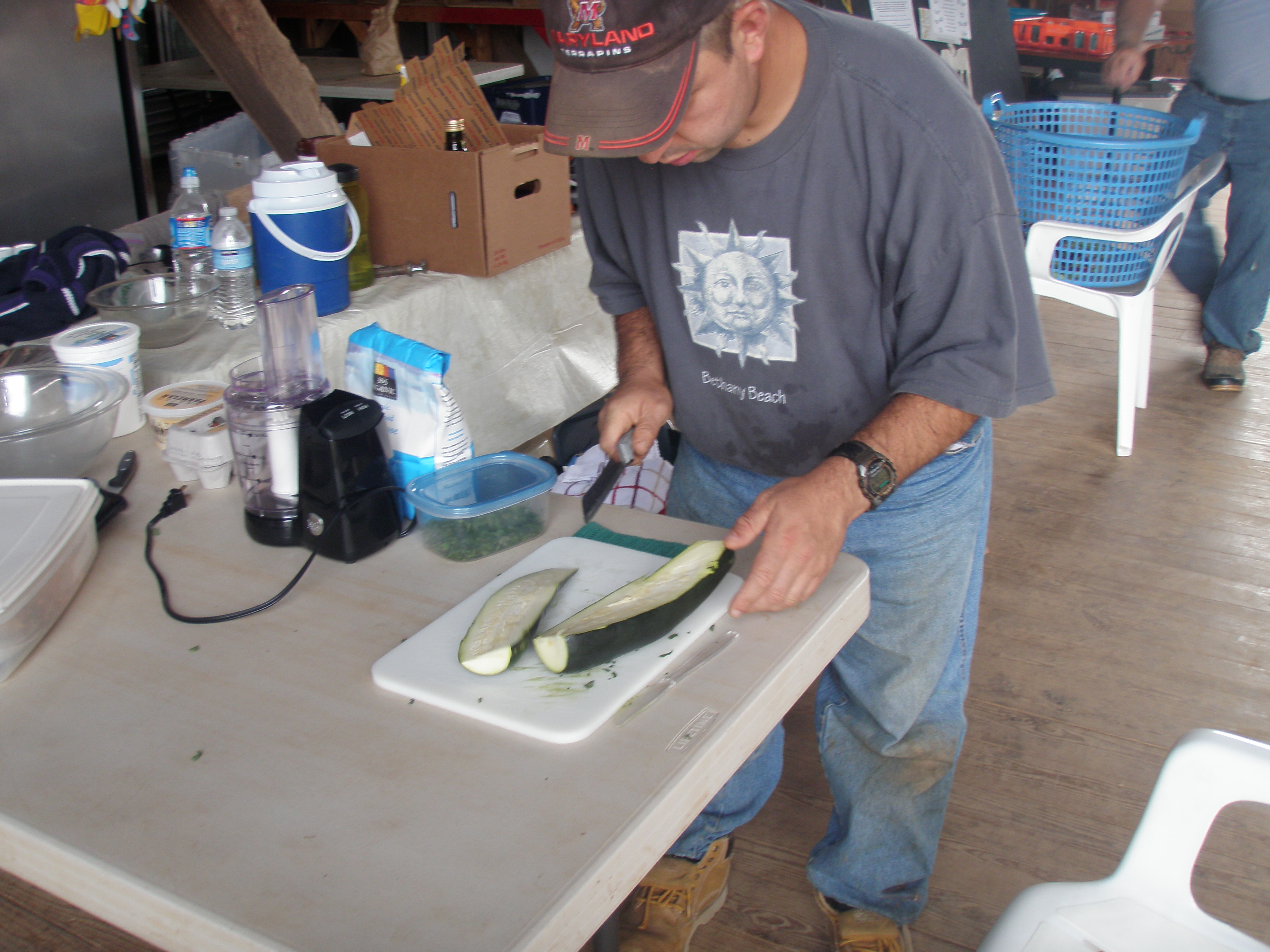 Since then, we have sautéed summer squash, watched purple beans turn green as they cooked, fried zucchini fritters and feasted on eggplant parmesan.  One of the Wiggler's interns (Carly) led the crew in creating bruschetta using roasted tomatoes from the farm.  Whether slicing, chopping, stirring, serving or just eating, the growers are gaining an appreciation for the value of their work, and they are realizing the goodness that can be found in 'harvest-seconds' that might not be marketable.  The experiences are leading to conversations that go beyond "pick the big ones," and the exposure circles back to the core values of the Red Wiggler Mission.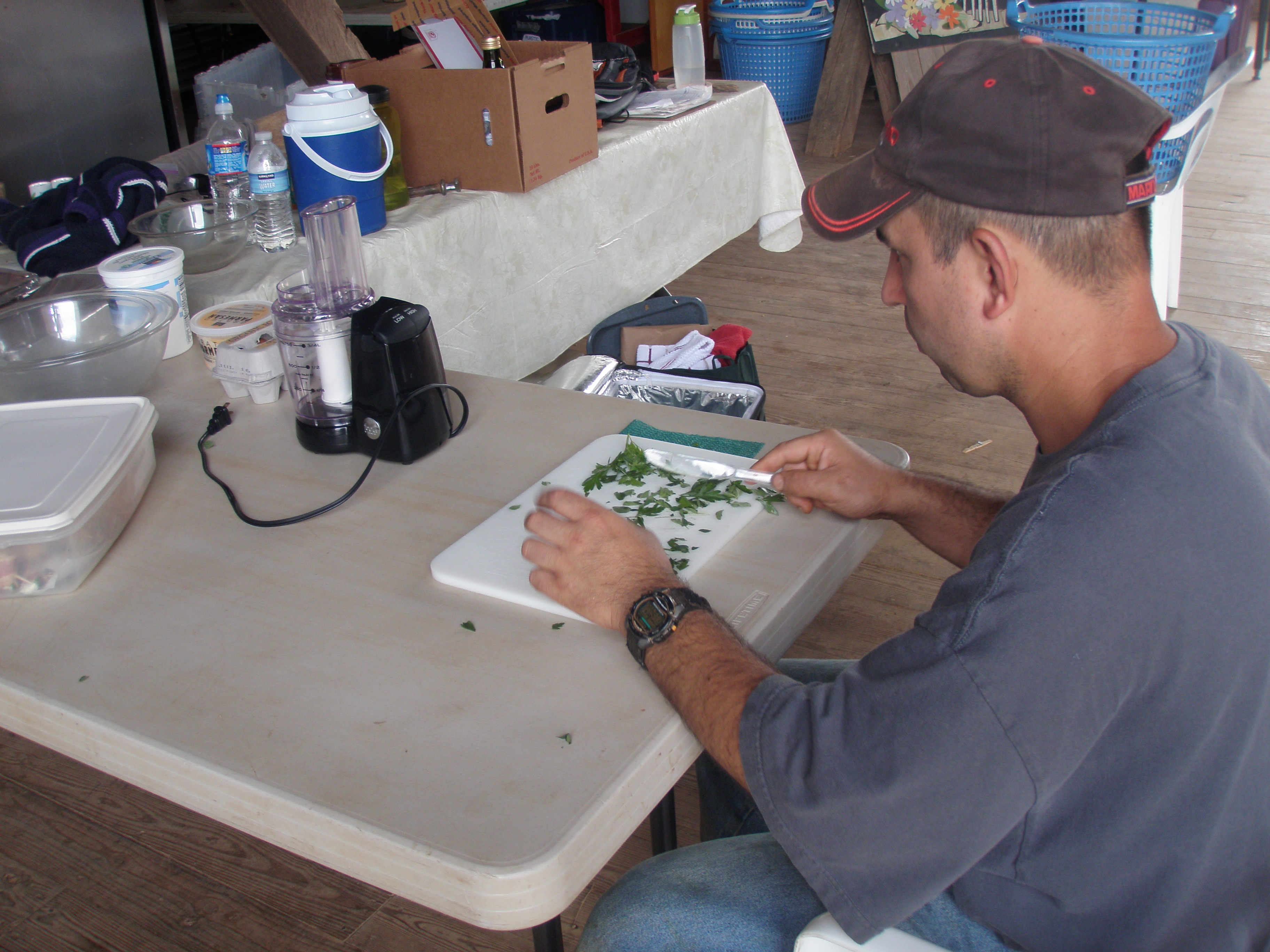 There are plans to expand these types of activities throughout the entire growing season once the new Green House/Multi-purpose Program Center is completed; one more reason to celebrate and imagine the possibilities!