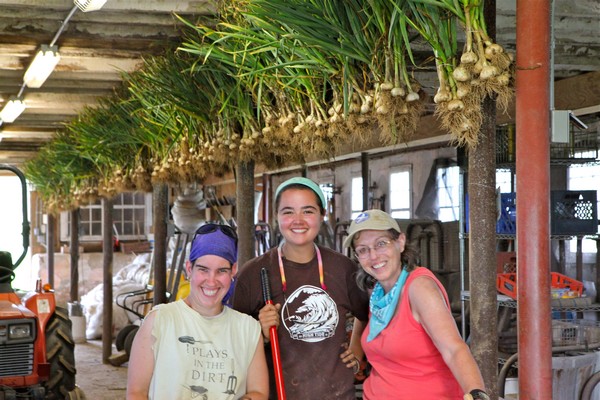 Individual Volunteers
Red Wiggler relies on volunteers helping in the fields, being willing to expand their skills, getting to know the Growers and sharing their expertise.  We are always looking for individuals who have the time and dedication to commit to Red Wiggler.
Please note: Volunteers are needed Monday - Friday, from 9-12 pm or 1-3 pm. 
Volunteers under the age of 14 need to be accompanied by a parent or guardian.
Returning Volunteers
Reread our Volunteer Policies
Check out the calendar below for available volunteering opportunities
Email Becca with the time and date(s) you wish to volunteer.
If approved, you'll receive a google calendar invitation with your shift. Please "confirm" so we know you're coming!
Questions? Contact Becca Roe, Volunteer & Grower Coordinator, at volunteer@redwiggler.org
Information for Students
We are a Montgomery County Public Schools (MCPS)-approved Student Service Learning (SSL) site. One hour of volunteering with us is equivalent to one SSL hour.
Volunteer needs are usually posted a month in advance; check back often for updates!
 If the slot says "FULL," there are no more spots available for that particular timeslot.
New volunteer orientations and other events will also be listed here.