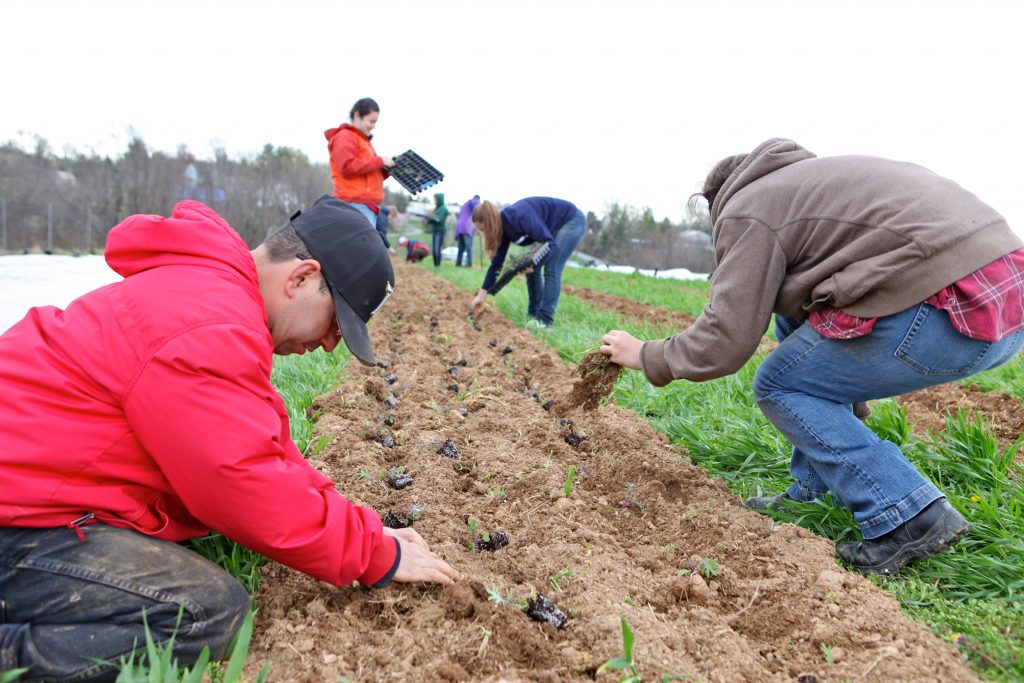 Alternative Spring Break at Red Wiggler
Spend your Spring Break doing something meaningful! Earn 10-20 SSL hours, learn about sustainable farming practices, work in the fields and greenhouse alongside our Growers to prepare for the coming season and have fun while working hard!
IMPORTANT UPDATE:

Service-learning opportunities during the 2021 Alternative Spring Break Camp will be by invitation only. This is part of our effort to maintain social distancing during the pandemic, and maintain healthy workspaces for our employees. 
2021 Spring Break Camp Dates: March 30 through April 2
9am-12 pm
Who can participate: This program is open to high school aged students only. (Minimum age 14)
Before registering: Participants should review the Volunteer Policies to prepare for their experience at Red Wiggler.
What to wear: Be prepared for sun, rain and dirty work. Please wear long sturdy pants (no leggings), closed-toed shoes (outdoor boots are best), layers in case of weather challenges.*
What to bring: Your completed Youth Volunteer Form, sunscreen, water bottle, Rain jacket, packed lunch.
Cost:  While there is no fee at this time, if you would like to pay what you can to cover costs associated with materials and staffing the suggested fee is $50.
Weather Policy: Due to limited indoor space, Red Wiggler will cancel service days with severe inclement weather, or a weather event that prohibits outdoor work.
To receive Student Service Learning (SSL) hours, participants should complete the form to the best of their ability and submit their paperwork to us upon arrival on the final day. We will return forms to students by departure at 12pm. 
Please contact darlene@redwiggler.org with any questions.