ABOUT OUR WORKSHOP SERIES
Red Wiggler's mission is to be a sustainable farm where people with and without developmental disabilities can come together to work, learn and grow healthy food. As a part of that mission, we offer workshops where community members can begin to learn how to prepare farm-fresh food that contributes to a diverse and nourishing diet.
_____________________________________
NEW IN 2021: KITCHEN MEDICINE
In 2021, Red Wiggler held 3 Kitchen Medicine workshops. Read our blog entries about the Spring and Fall Kitchen Medicine workshops:

Check back here for upcoming workshops. We  hope you can join us for a workshop in the future!
_____________________________________

DIY Fermentation: Beyond Cabbage

In this fun and informative class, participants learned all about fermentation, probiotics, and the benefits of making fermented veggies. Participants walked through the basics of home vegetable fermentation using produce grown at Red Wiggler Community Farm, such as carrots, beets, radishes and more. Attendees chopped, grated, salted, and mixed their very own batch of veggies to ferment at home and left with the knowledge necessary to make more batches at home.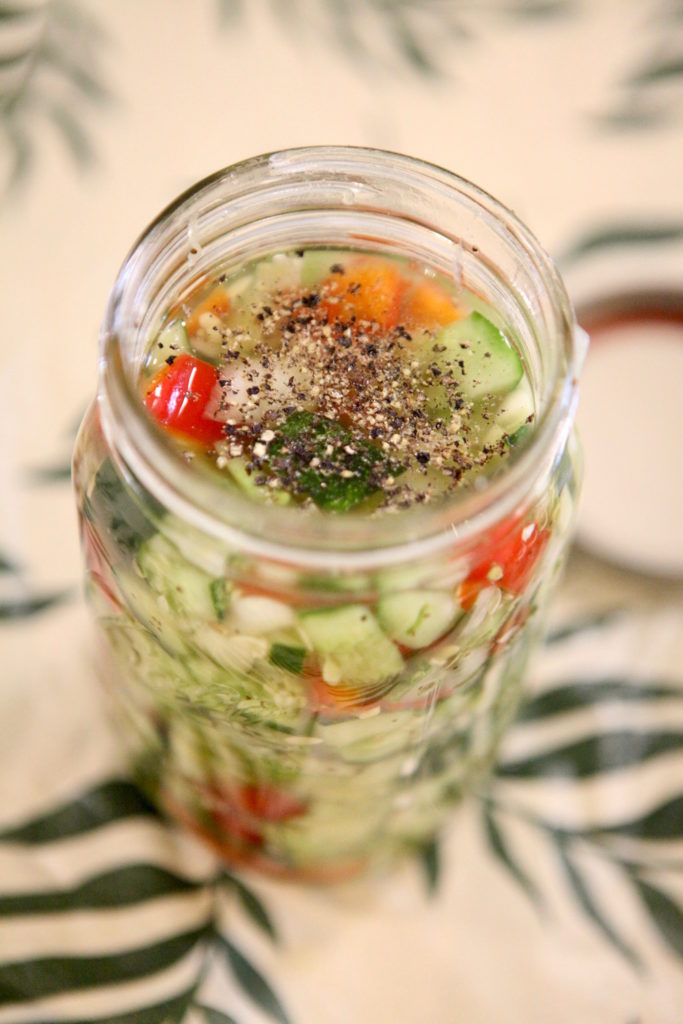 DIY Pickling: Beyond Cucumbers

In this workshop, participants learned the process of brining and fermenting, using produce from Red Wiggler Community Farm, such as cucumbers, peppers, tomatoes, and more. Attendees left with a how-to guide, a quart of handmade pickles or relish, and the confidence and know-how to continue fermenting all summer long.

DIY Kimchi for Every  Palate
When most people think of kimchi, they think of a super spicy, bright red mix of strange vegetables buried in the ground. Which is why many people view the traditional Korean ferment suspiciously; but kimchi is a delicious, versatile ferment with many options for preparation. In this class, the instructor discussed all the different ways participants can create and flavor kimchi.  Participants also made a batch to take home--no burying required.



These workshops were taught by Rachel Armistead, Red Wiggler's CSA Coordinator and co-founder of The Sweet Farm, a family business specializing in pastured pork.  Visit their website to learn more about them. All workshops were held on the farm and used Red Wiggler produce as much as possible.