WORKSHOP SERIES
Red Wiggler's mission is to be a sustainable farm where people with and without developmental disabilities can come together to work, learn and grow healthy food. As a part of that mission, we offer workshops where community members can begin to learn how to prepare farm-fresh food that contributes to a diverse and nourishing diet.
NEW FOR 2021: KITCHEN MEDICINE
Have you ever wondered why leafy greens are good for you? What does the lycopene in a tomato do in our bodies? What's so great about parsley? These questions and many more answered by a local gardener, teacher, and scientist!
Join Claire Hudson from Nadarra Leigh for a new on-farm workshop. Learn how to use your culinary skills to whip up some nutritious foods right from your garden or CSA. We will explore the best ways to prepare, preserve and consume herbs, spices and vegetables to gain the most nutritional and medicinal benefits. Sign-up for 1 session or all 3 to discover the best ways to use local produce all season long.
Kitchen Medicine: Spring Edition- SOLD OUT 
Saturday, June 19, 2021, 12:30 PM - 2:30 PM
Kitchen Medicine: Enjoying the Summer Bounty- SOLD OUT
Saturday, July 24, 2021,12:30 AM - 2:30 PM
Kitchen Medicine: Best of Fall- REGISTER
Saturday, September 25, 2021, 12:30 PM - 2:30 PM

About the Facilitator:
Claire is a passionate gardener, herbalist, forager, teacher, and life-long learner. She loves sharing what she has learned over the years with others and can chat for hours about plant biochemistry and plant folklore. Claire enjoys making plant-based remedies for her family and friends, which she has been perfecting for over 15 years.
Claire holds a Master of Science in environmental biology and is currently enrolled at the University of Maryland, where she is beginning her adventures in the Plant Sciences PhD program. Claire has completed courses with honors in plant biochemistry from the Herbal Medics Academy and completed Christopher Hobbs home-study course in the Foundation of Herbalism.
We  hope you can join us for a workshop!
_____________________________________________________________________

DIY Fermentation: Beyond Cabbage

In this fun and informative class, participants learned all about fermentation, probiotics, and the benefits of making fermented veggies. Participants walked through the basics of home vegetable fermentation using produce grown at Red Wiggler Community Farm, such as carrots, beets, radishes and more. Attendees chopped, grated, salted, and mixed their very own batch of veggies to ferment at home and left with the knowledge necessary to make more batches at home.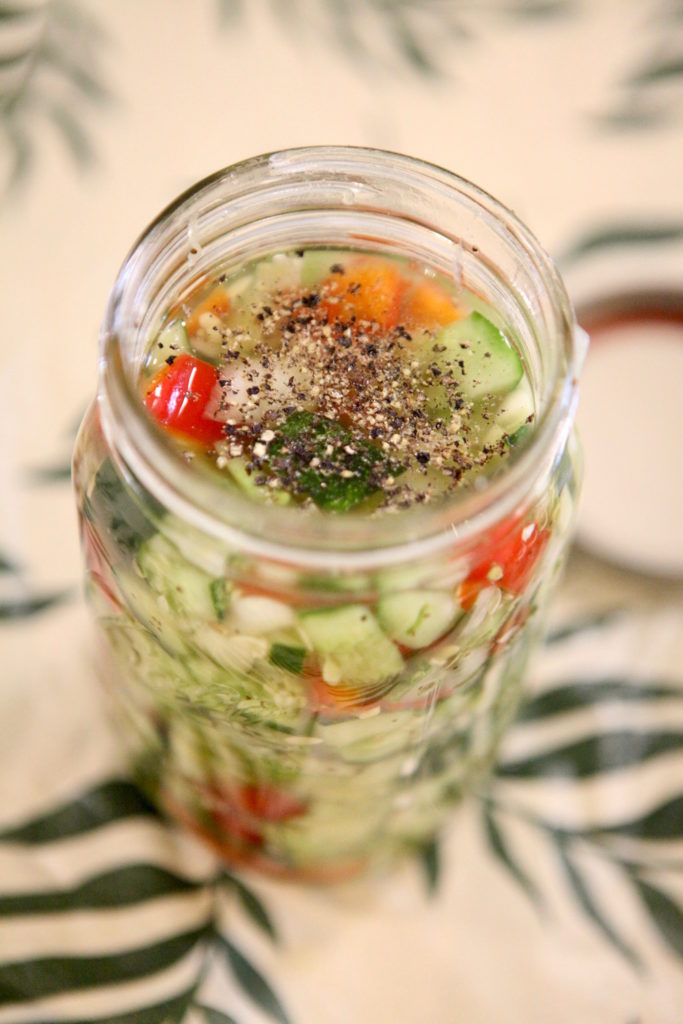 DIY Pickling: Beyond Cucumbers

In this workshop, participants learned the process of brining and fermenting, using produce from Red Wiggler Community Farm, such as cucumbers, peppers, tomatoes, and more. Attendees left with a how-to guide, a quart of handmade pickles or relish, and the confidence and know-how to continue fermenting all summer long.

DIY Kimchi for Every  Palate
When most people think of kimchi, they think of a super spicy, bright red mix of strange vegetables buried in the ground. Which is why many people view the traditional Korean ferment suspiciously; but kimchi is a delicious, versatile ferment with many options for preparation. In this class, the instructor discussed all the different ways participants can create and flavor kimchi.  Participants also made a batch to take home--no burying required.



These workshops were taught by Rachel Armistead, co-founder of The Sweet Farm, a family business specializing in kraut and ginger beer.  The Sweet Farm also has a sweet food truck where they serve scrumptious sausages (featured at our upcoming Harvest Celebration & Silent Auction) loaded with their famous krauts. Visit their website to see where you can pick-up their tasty products.   All workshops were held on the farm and used Red Wiggler produce as much as possible.