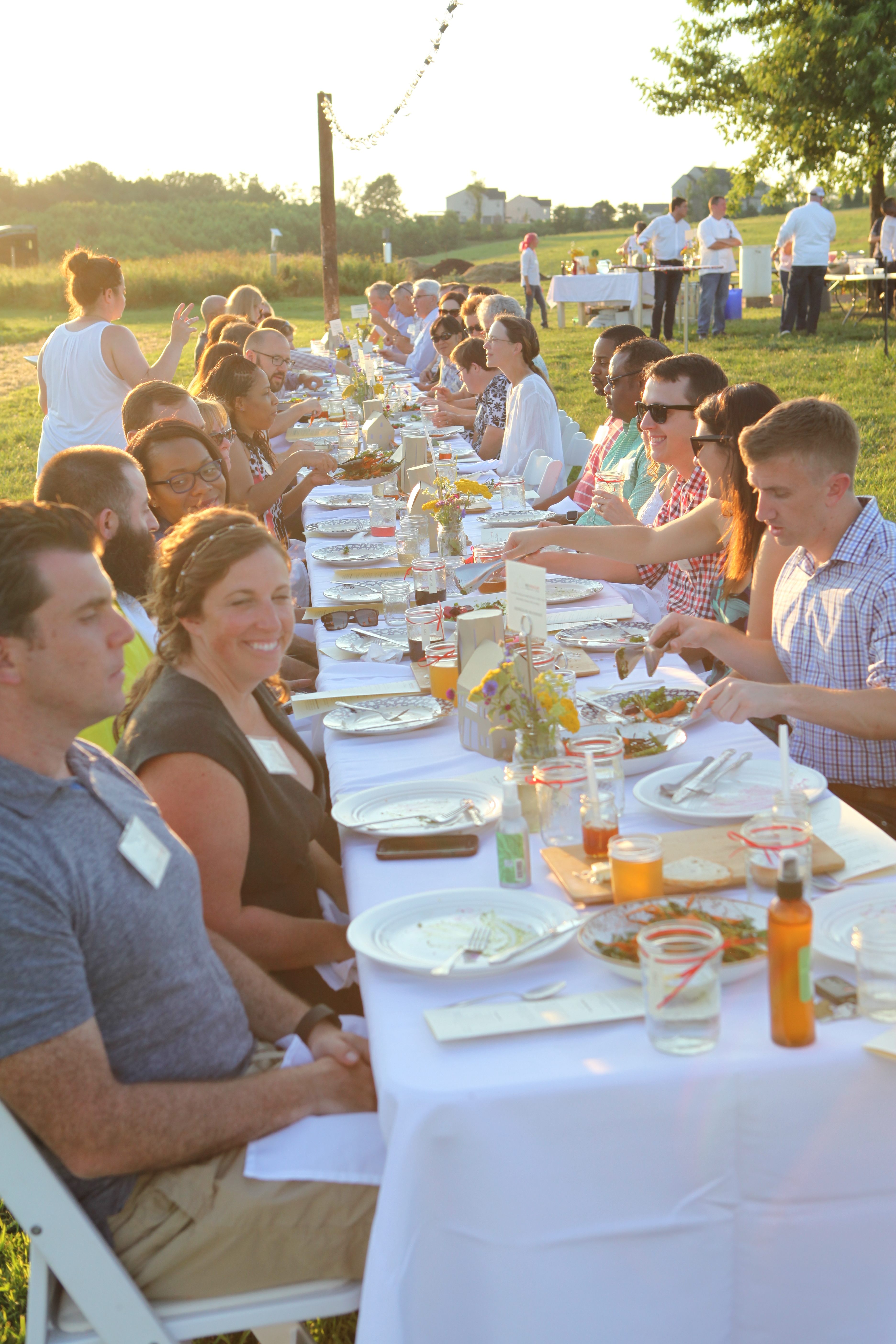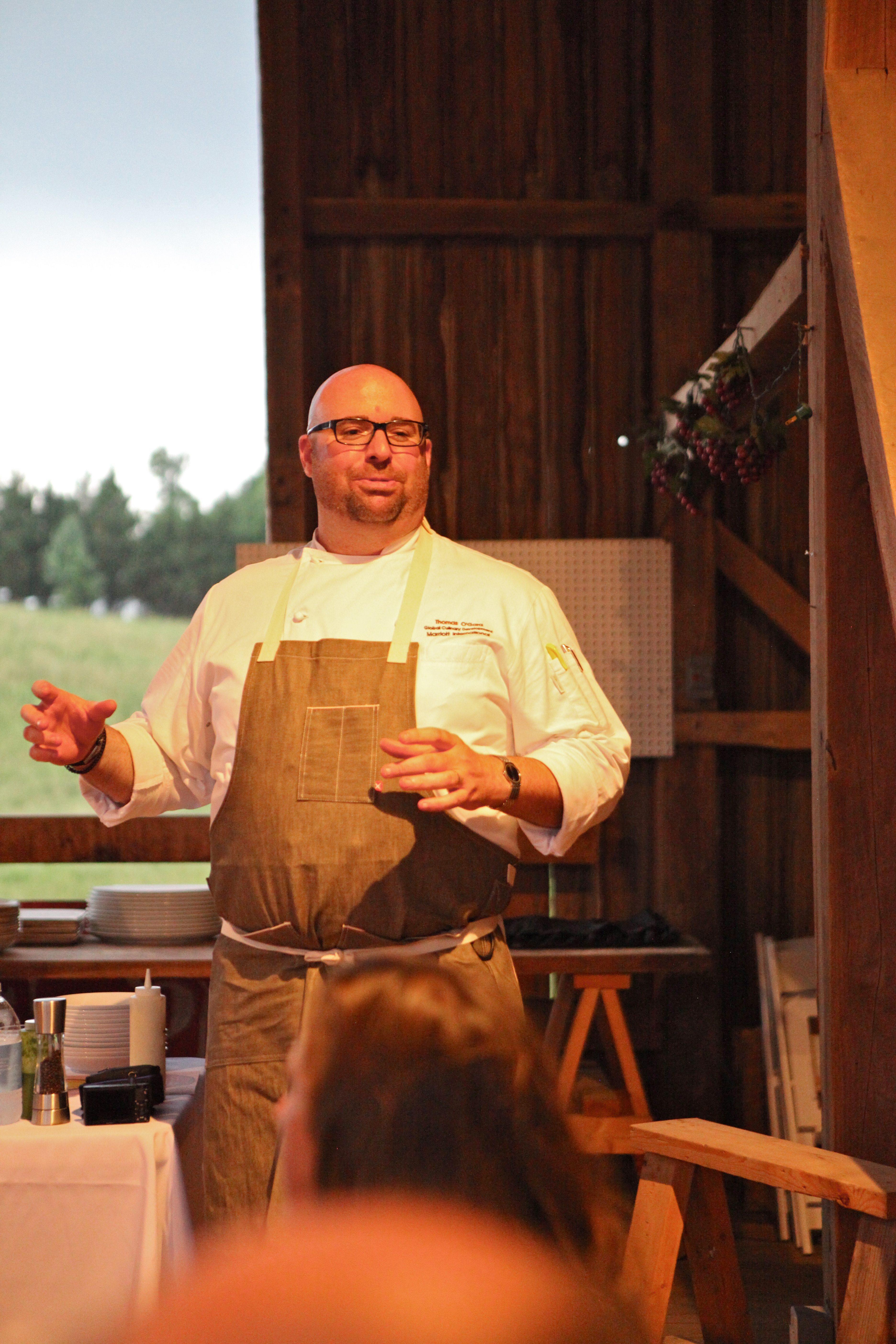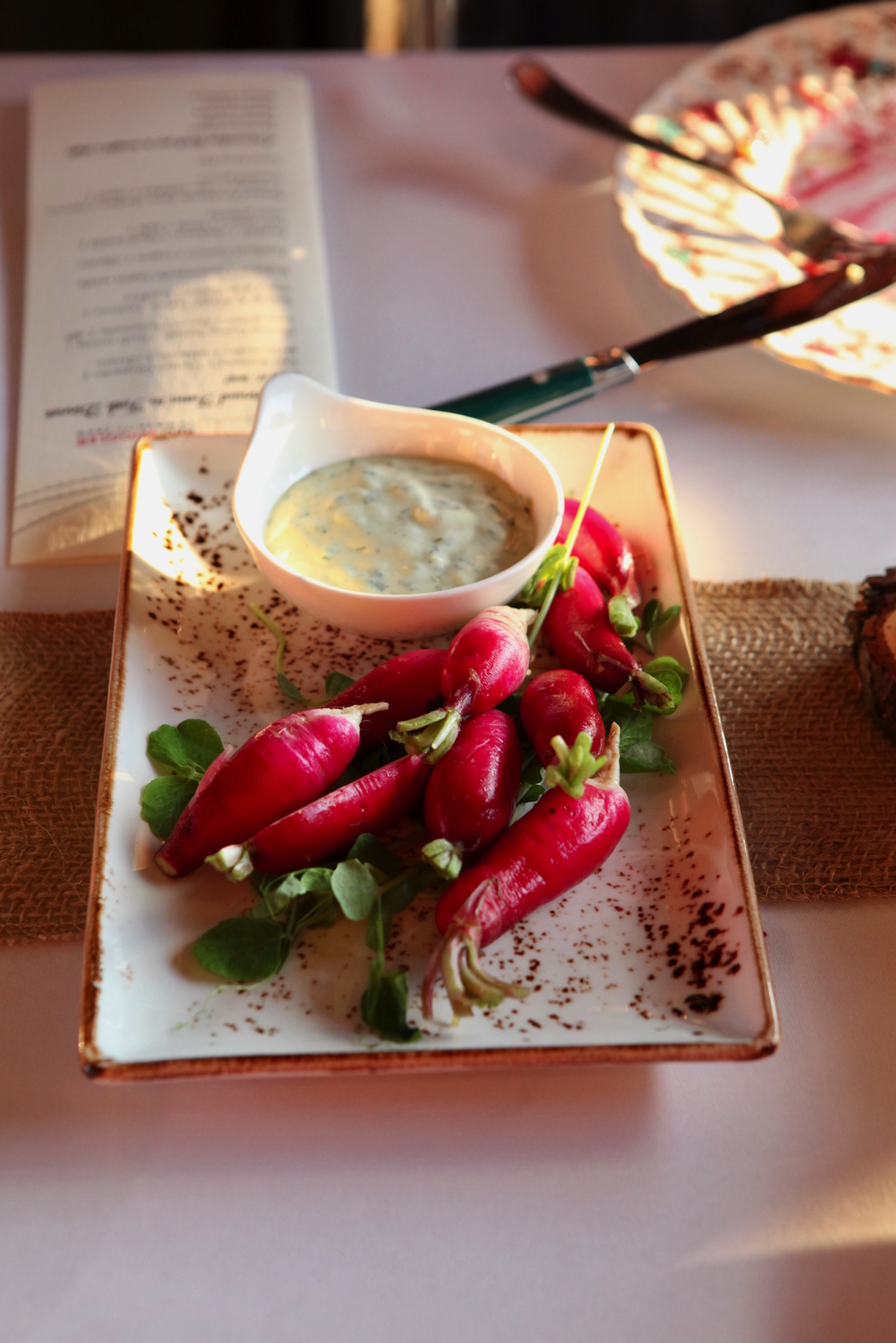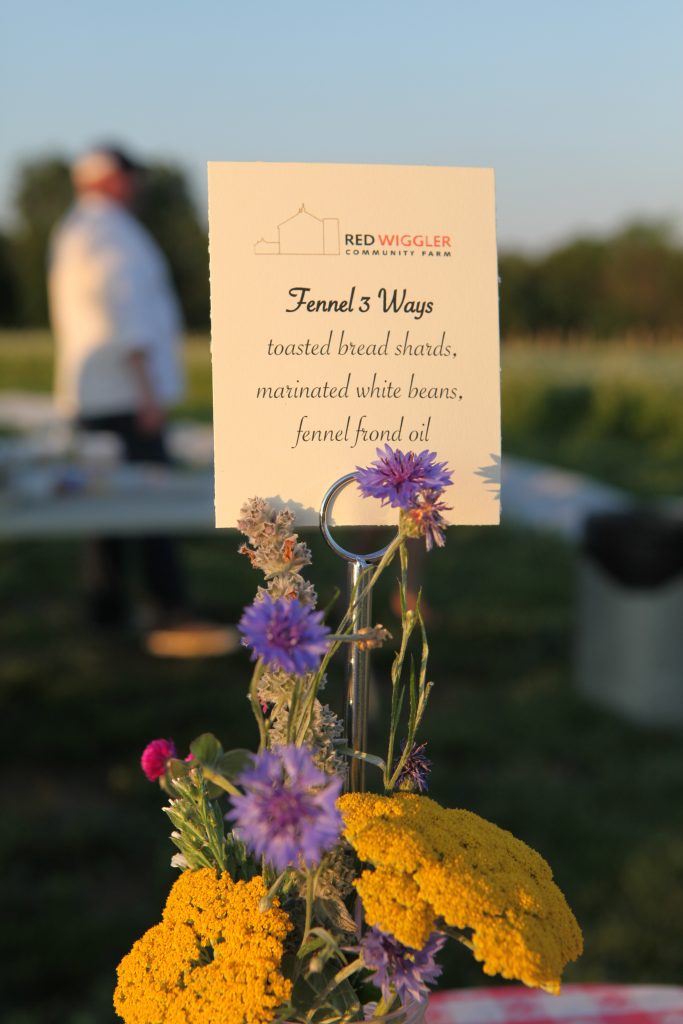 7th Annual Farm to Fork Dinner
June 29, 2019 6:00-9:00pm
The annual Farm to Fork Dinner is a truly spectacular opportunity to enjoy delicious farm-to-table food, learn about our programs and relish in the beauty of the historic property where we grow our produce.

Our fantastic chefs will return again, captained by Chef Tom O'Gara, to craft a unique meal using vegetables from our fields and goods from other local farmers paired with beverages from wineries and small businesses right here in Maryland. There is a real feeling of community as we eat family style at tables with Growers, board members, teachers, staff, volunteers and friends, new and old. This year's evening will be made complete by the jazzy tones of Ele Rubenstein and co.

Dinner is held either right in our fields, surrounded by the plants that produced the vegetables we will enjoy, or in the historic barn under a canopy of sparkling lights. Either way, the scenery is incomparable.

This is one of our favorite events and we'd love to see you at the table!  Check back for future event dates!

Event Sponsors:
To become a sponsor of this event please contact Molly McCracken.
Thank you to Tessemae's for producing the video below!