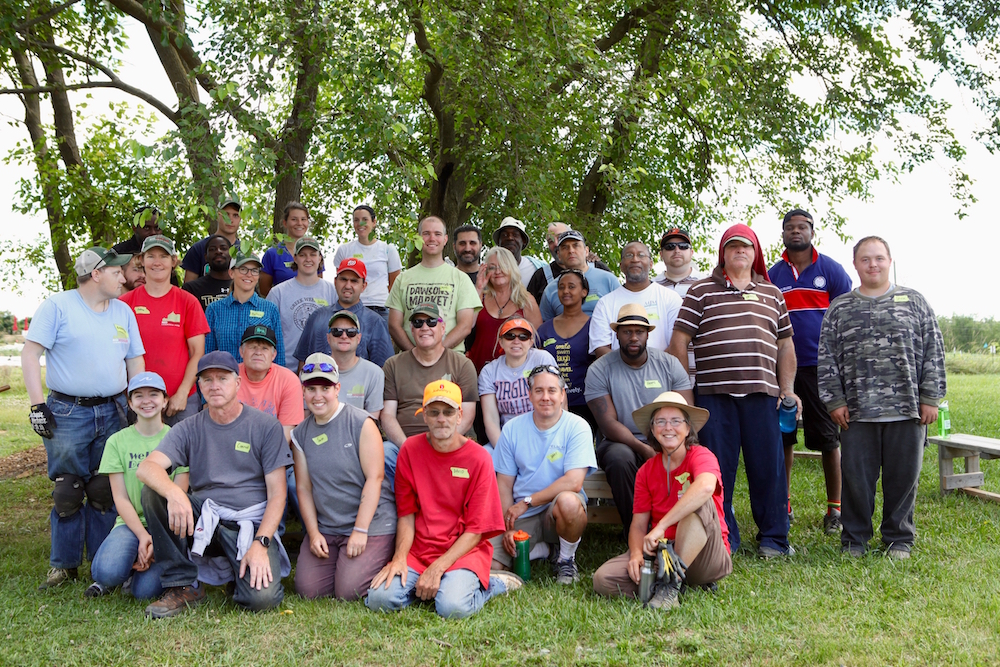 Corporate Volunteer Groups
We invite corporate groups to volunteer with us throughout the season. Volunteering is a great way for your company to give back to the community, raise your companies profile and build stronger bonds within teams. Volunteers and growers work together on the common goal of growing healthy food and, while doing so, learn from one another. Many groups choose to come back year after year as a regular way of supporting our work. 
The actual work done on a volunteer day depends on the needs of the farm that day. Participants should be prepared to work hard outdoors in the heat.
The suggested tax-deductible donation for a corporate volunteer day is $250. 
This fee is waived for companies that support us year round through grants or as event sponsors. Contact us to learn about event sponsorship. 
To schedule your visit, please complete our Group Reservation Form or contact us  for more information.