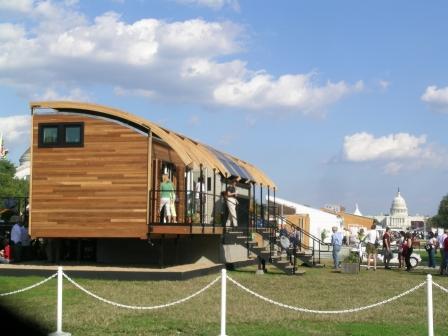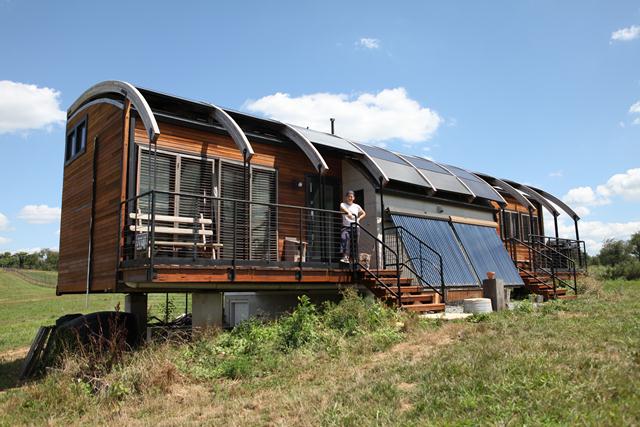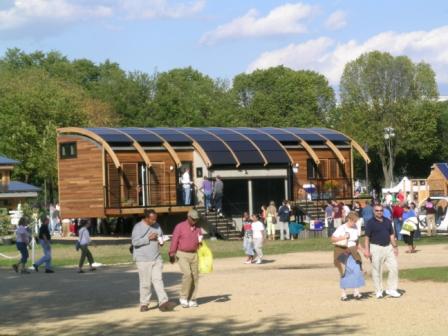 Solar Home Tour    October 1, 11am-5pm
FREE

Join us for this opportunity to tour and learn about the solar house at Red Wiggler!

Home 8, decathlon entry in 2005. Installed on the Ovid Hazen Wells Park in 2008, the 51 panels on the Solar House has generated more power than it uses year after year while being lived in continuously. As a result Red Wiggler, a certified Organic farm, converted one of its low horse power tractors to electric to use some of the excess power. The 1947 Allis Chalmbers G with its new electric motor is now a working example of scale appropriate technology powered by the sun. The home also features solar water heating, triple-pane windows and doors, radiant in-floor heating, and used sustainably harvested wood and bamboo in the construction. The home was designed by an interdisciplinary team of University of Maryland students in architecture, engineering and related fields, and built by students and partners. The home took the "People's Choice" Award at the 2005 Decathlon and was donated to Red Wiggler by UMD. The house is now a full-time residence for farm staff.
Read more about where this house is now!
Learn more about the 2016 Washington DC Tour of Solar & Green Homes.