ABOUT OUR WORKSHOP SERIES
Red Wiggler's mission is to be a sustainable farm where people with and without developmental disabilities can come together to work, learn and grow healthy food. As a part of that mission, we offer workshops where community members can learn new things that can have a positive impact on one's overall health and wellness.
_____________________________________
NEW WORKSHOP SERIES FOR 2022: WELLNESS FOR BUSY PEOPLE
Know you should take care of yourself--stretch, meditate, eat healthy--but can't find the time to do it? Join Red Wiggler for our Wellness for Busy People workshop series! Three workshops throughout the CSA season that will teach you how to incorporate elements of a healthy lifestyle into your busy life.
WORKSHOP SERIES FAQs
All workshops start at 1:00 PM and run approximately 90 minutes.
All instructors have volunteered their time, and the workshop fee benefits Red Wiggler's programs 100%.
Fee: $15 per workshop or $40 for all three workshops, a savings of $5 for adults (16+)

MOBILITY FOR BUSY PEOPLE
Saturday, June 4, 2022 at 1:00 PM
Taught by Corey Smallwood of goPerformance
Mobility and flexibility are important components of a healthy life, but it's often hard to find the time to get to yoga class or do a bunch of stretches every morning. Corey Smallwood of goPerformance teaches you why mobility and flexibility are so important for health, then walks you through several simple routines you can fit into your busy day, so you can keep moving and grooving for many years to come!
**Workshop Participants! Please bring a yoga mat or towel to the workshop to lay on the floor.
About Corey Smallwood: Coach Corey has been working in the fitness industry for 25 years and has done every job from folding towels to running multiple gyms, to consulting nationally with some of the top fitness organizations around the country. The goPerformance Clarksburg location opened when Coach Corey decided it was time to stop traveling so much for his consulting business and spend more time with his twin daughters. So in January 2013, Coach Corey opened goPerformance Clarksburg with one mission… to change lives through fitness!
_____________________________________
SEASONAL MEAL PLANNING FOR BUSY PEOPLE
Saturday, August 20, 2022 at 1:00 PM
Taught by Amy Peters of Shape of Strength
We all know we should do it, but meal planning is typically an afterthought. What are some ways to make this important process go a little easier? In this workshop, Amy uncovers strategies for getting organized with the meal planning process to make life easier (and not the other way around!). Participants will walk away with a strategy and helpful tips they can implement right away. Also, we'll go over some nutrition basics to ensure you're building a meal plan that fits your goals. Amy will also set aside some time to talk about easy and delicious methods to use the produce from your Red Wiggler CSA share!
About Amy Peters: With nearly 8 years of experience and over 5,000 coached sessions, Coach Amy Peters has helped clients look and feel their best with exercise and nutrition. Originally a certified strength coach, Amy has shifted her focus to nutrition coaching over the last few years to help clients, particularly busy moms over 40, lose weight. While exercise is an important component to reaching a healthy weight, Amy helps clients reach their goals with a systematic approach to create lifestyle changes that last forever. Amy's experience as a busy mom herself, along with the practical knowledge from her education in science, exercise, and nutrition - gives her that extra edge to relate to clients and provide results-driven solutions.
_____________________________________
MINDFULNESS FOR BUSY PEOPLE
Saturday, September 24, 2022 at 1:00 PM
Taught by Lauren Maher of Sage Yoga
Stressed and overwhelmed? Learn about the importance of mindfulness and breath in relieving stress, then practice some simple mindfulness and breathing exercises you can do through the day to keep calm and stress-free.
About Lauren Maher: Yoga has been a consistent partner for 17 years for Lauren through many moves and life moments, including the birth of her daughter. She finally felt called to share the transformative power of yoga through classes for every body at every age & stage. She brings joy and compassion to class, helping facilitate an experience for you to connect with your own inner wisdom and to embrace and celebrate where you are each day. Her classes are rejuvenating, balancing & centering, empowering you to carry that energy, grace and peace off the mat and into your daily lives. The tools she offers in classes and workshops enable you to uncover and embrace your unique gifts to live the life you want and to maximize the impact you can bring to your community.
_____________________________________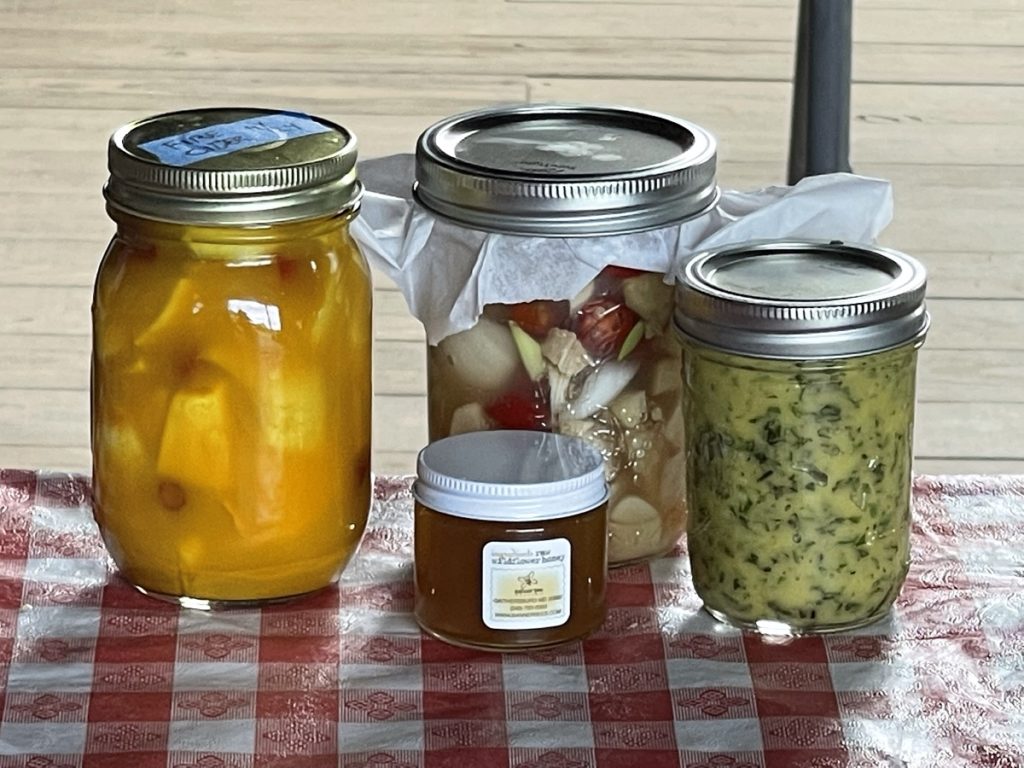 Kitchen Medicine: Best of Fall

The workshop started off with the first hands-on activity, and participants made fire cider. After making fire cider, participants sampled herbed butter with bread and fresh Red Wiggler radish and kohlrabi. Participants then toured the pick-your-own (PYO) areas and fields and picked fresh herbs for the next hands-on activity, making herbed ghee. Everyone got to take home their own jars of fire cider, herbed ghee, and a sample of local honey from Banner Bees. (Taught by Rachel Armistead, Red Wiggler's CSA Coordinator and co-founder of The Sweet Farm, a family business specializing in pastured pork.)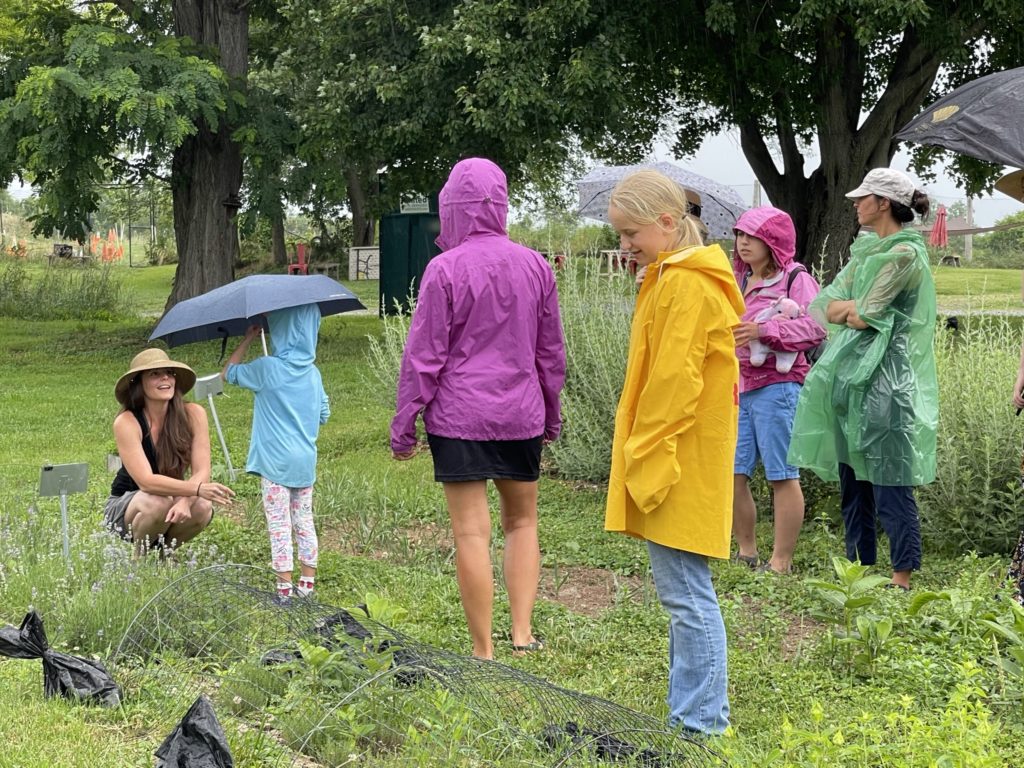 Kitchen Medicine: Spring Edition

During this workshop, students were provided valuable information and wisdom about herbs, flowers, and vegetables grown during spring, including oregano, mint, chamomile, lamb's ear, and kale. Participants had an opportunity to touch, smell, and taste some herbs and vegetables; and participants also explored the pick-your-own areas and fields. (Taught by Claire Hudson from Nadarra Leigh.)

DIY Fermentation: Beyond Cabbage

In this fun and informative class, participants learned all about fermentation, probiotics, and the benefits of making fermented veggies. Participants walked through the basics of home vegetable fermentation using produce grown at Red Wiggler Community Farm, such as carrots, beets, radishes and more. Attendees chopped, grated, salted, and mixed their very own batch of veggies to ferment at home and left with the knowledge necessary to make more batches at home. (Taught by Rachel Armistead, Red Wiggler's CSA Coordinator and co-founder of The Sweet Farm, a family business specializing in pastured pork.)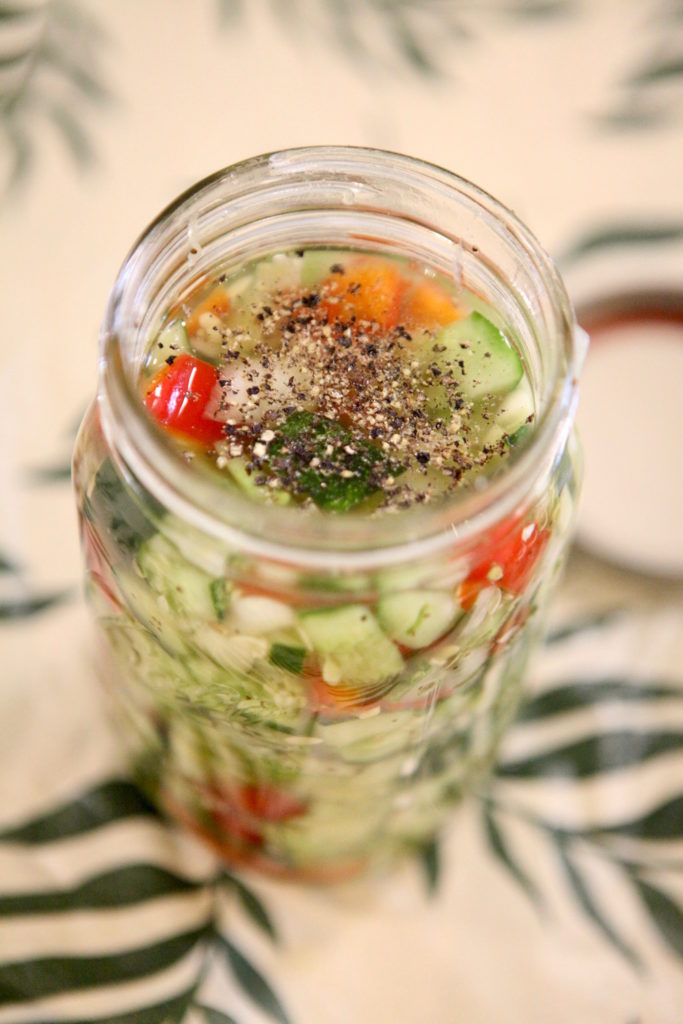 DIY Pickling: Beyond Cucumbers

In this workshop, participants learned the process of brining and fermenting, using produce from Red Wiggler Community Farm, such as cucumbers, peppers, tomatoes, and more. Attendees left with a how-to guide, a quart of handmade pickles or relish, and the confidence and know-how to continue fermenting all summer long. (Taught by Rachel Armistead, Red Wiggler's CSA Coordinator and co-founder of The Sweet Farm, a family business specializing in pastured pork.)

DIY Kimchi for Every  Palate
When most people think of kimchi, they think of a super spicy, bright red mix of strange vegetables buried in the ground. Which is why many people view the traditional Korean ferment suspiciously; but kimchi is a delicious, versatile ferment with many options for preparation. In this class, the instructor discussed all the different ways participants can create and flavor kimchi.  Participants also made a batch to take home--no burying required. (Taught by Rachel Armistead, Red Wiggler's CSA Coordinator and co-founder of The Sweet Farm, a family business specializing in pastured pork.)