2020 CSA Pick-up Changes in Response to COVID-19 Crisis

As a certified organic farm, we have always grown with the health and safety of our customers and workers as a priority. Now we are asking you to help us follow state and county guidelines as we all work together to keep our community healthy and safe. Please read the following guidelines carefully and feel free to reach out to us with any questions.
We ask that customers:
Limit the number of people coming to the farm to 2 individuals per share. All farm visitors must wear a face covering at the pick-up and in the pick-your-own gardens. Please plan on spending no more than 30 minutes in the pick-your-own gardens (PYO). If you would prefer a curbside pickup please let us know in advance so we can accommodate.
Pick Up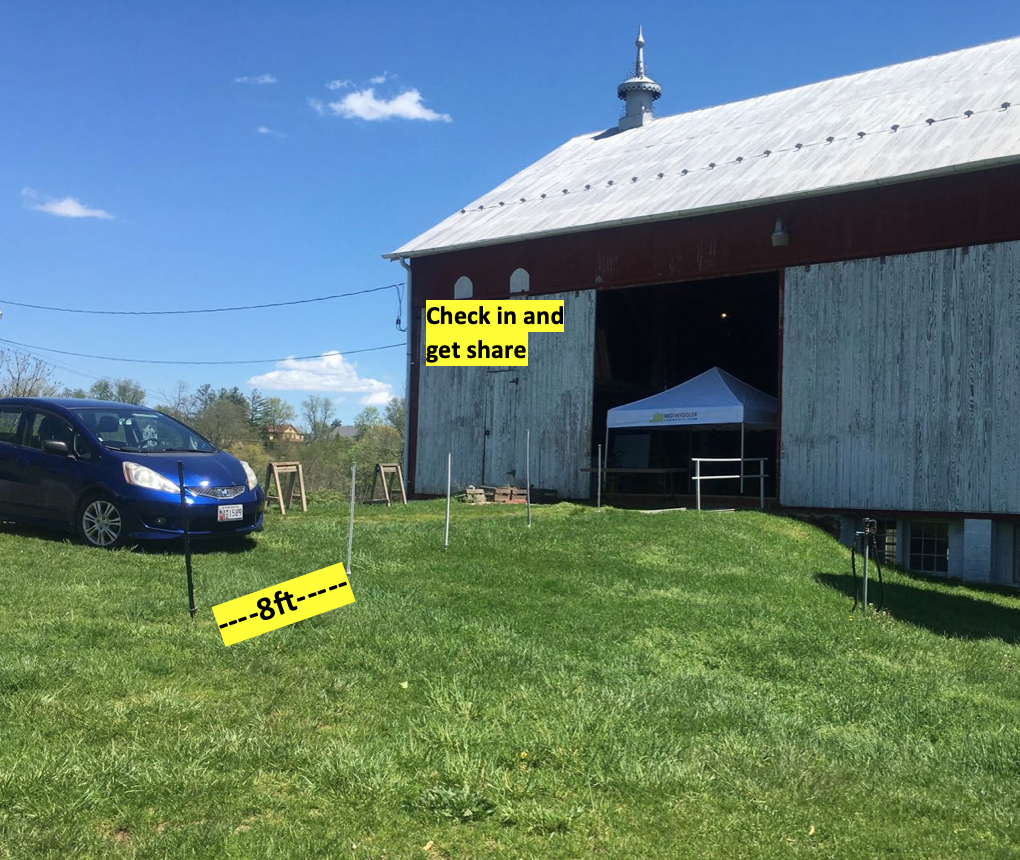 Check-in with the greeter at the barn with your name or who you are picking up for. Follow the signs and markers to maintain social distancing while in the line. If you have questions or need recipe advice, use the lawn areas outside of the barn and PYO to talk. The staff in the PYO can also help to answer questions.
The Share: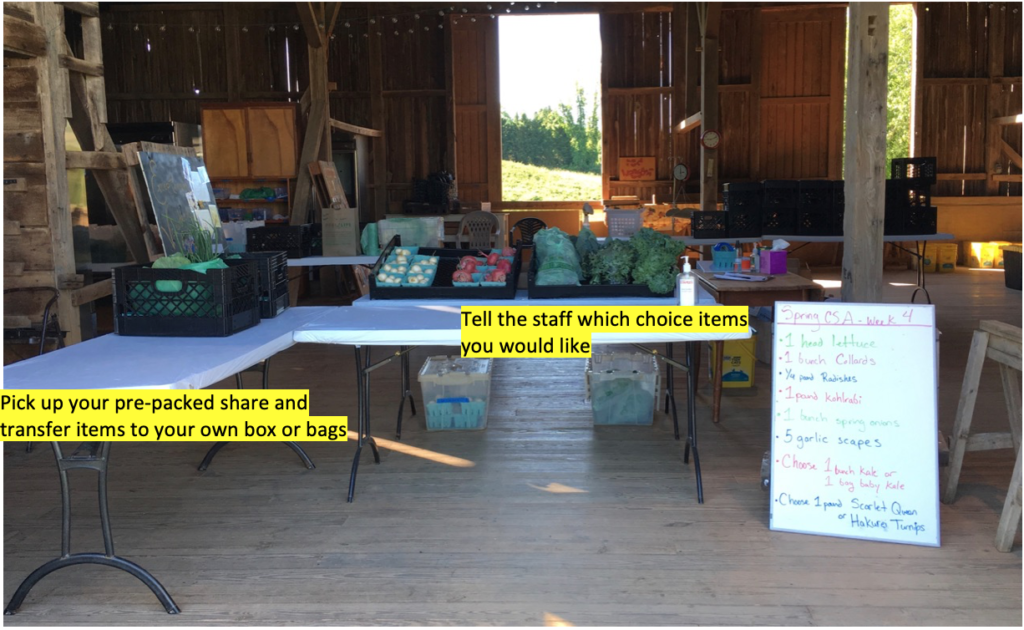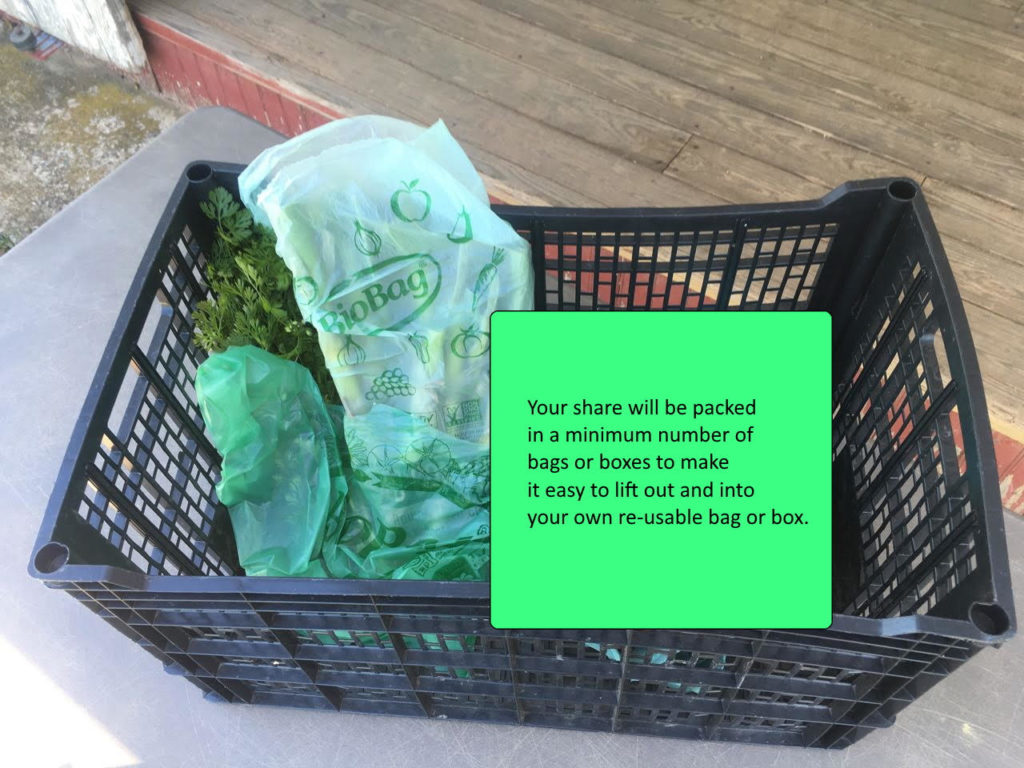 All items will be pre-packed, with the exception of optional/choice items. Pre-packaged items will be placed in a black crate on the service table. Each customer takes their items from the crate to place in their own box or bag. When a choice between items is available they will be on display. Please choose with your eyes, staff will assist in moving the items you choose into your share. Please only touch the items you are taking.
Pick-Your-Own herbs and flowers (PYO):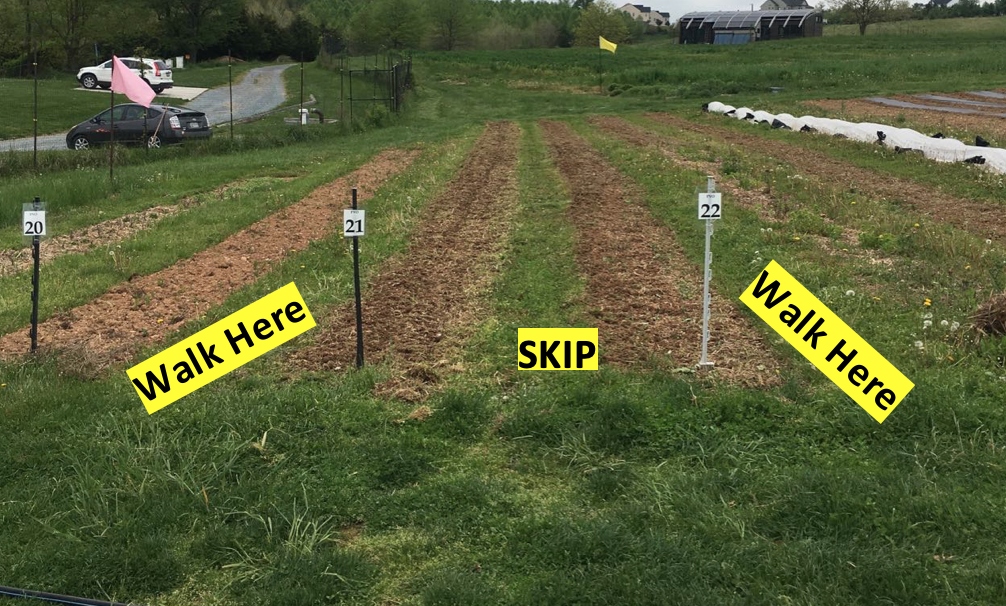 Please wash your hands at one of the handwashing stations before entering the PYO. Dishwasher sanitized scissors will be provided; please only take clean scissors and return scissors to the used/dirty basket. You are welcome to bring your own scissors or clippers to the PYO.
In order to keep the PYO safe and open, please maintain 8-10 ft between people in the aisles and across beds. Stay at least one aisle and bed apart from other pickers.
Compost:
 
We will continue our compost program. All buckets are cleaned and sanitized before being offered for use. To reduce our staff handling of the buckets please be careful to remove stickers and rubber bands from food scraps before discarding.
Due to the nature of our compost system, please do not put any compostable or biodegradable bags in the farm compost containers.  For a detailed compost how-to read RWCF COMPOST GUIDELINES.
Communications
The weekly newsletter will be online only, with no print versions available at pick-up. Please read weekly email and newsletter for COVID response policy updates, share information, and PYO information.
We expect everyone to follow all state and county guidelines including staying home when sick, wearing a mask, and practicing social distancing. Anyone picking up a share in your place must comply with these guidelines and the procedures listed above. We will review and adjust our policies as state and county guidelines change.
If you have any questions or would like to set-up a curbside pick-up please email csa@redwiggler.org for assistance.